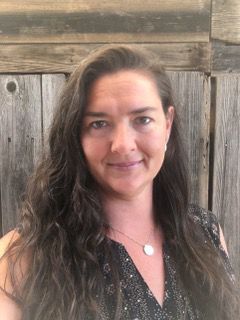 Middle school girls in Napa are working on local approaches to environmental problems through a new program called "Girls Think Green." It's sponsored by Soroptimist International of Napa, the local chapter of a global women's organization providing women and girls with access to the education and training they need to achieve economic empowerment.
Girls Think Green aims to encourage girls to "become community leaders to help move our town toward a greener future." By looking at how environmental degradation is challenging Napans, the program helps focus participants on what can be done on a local level. The program culminates on April 9 with a presentation of projects before a panel of judges, followed by an award ceremony and community day of service during Earth Week (April19-26).
The Climate Connection
Girls Think Green is the creation of Sarah Goff, chair of the Napa Soroptomist's Health and Environment Committee. The idea emerged from her concern about climate change and the environment, and her experience teaching students using hands-on projects.
Goff is a fourth-generation Napan. Growing up in a farming family, she learned first-hand how a healthy natural environment produces healthier food. She was introduced to fine food and wine by her father, who was part of a gourmet group. This interest led her to cook professionally, then work in special events management. She also loved teaching, so when the opportunity arose to teach Vintage High students about culinary professions, Goff could not pass it up.
Moving over later to St. Helena High School (SHHS), she developed a program for culinary and hospitality careers as part of the Career and Technical Education program offered by the Napa County Office of Education. Her program was project-based, an approach that was new to SHHS at the time, which included the farm-to-table aspect of planting a garden to supply a local restaurant menu.
Another project on composting had culinary students and chemistry students work together to create games teaching how the food industry impacts the environment. She called this project "Think Green."
"Coming from the farming community, it's always been important to close the circle and reuse as much as you can every day," Goff said.
She is now a healthy habits coach and culinary educator. Working in private practice, she missed the connection with other professionals.
"The Soroptimists' mission of women empowering women through education really resonated with me," Goff explained. She joined the Napa Group and was a natural to serve on the Health and Environment Committee. "Girls Think Green' came about because our committee was tasked with reaching out to middle school girls to support their voices in leadership roles," she said.
The Green Project Challenge
Currently, 13 girls from four middle schools are working in teams on projects. Girls will create a virtual presentation in Google Slides on the environmental issue their project addresses, provide a local solution, and create a virtual elevator pitch to engage the community.
Silverado Middle School students, Riley Brody and Makenzie Matoza are working on a project on vegan living.
Riley said, "We chose this because my partner and I are passionate about animals and their well-being, and we're very concerned about how the consumption of animal products is adding to our carbon footprint, especially when we waste food.
"We also need to protect the ozone layer that is damaged by emissions from animal agriculture. Not protecting this layer can lead to harmful UV rays beating down on our earth harder, not only hurting us and raising skin cancer rates, but directly impacting climate change."
"Girls Think Green" is working with different community resources to amplify the girls' voices in several ways. The program kicked off with a Green Action Conference on March 5 that featured local women speaking about their science education and involvement with local environmental projects. It included Kendra Bruno from the City of Napa Solid Waste Division (aka "Compost Girl"), Carrie Strohl, the School Garden Doctor, Ashley Kvitek from the Napa County Resource Conservation District, and Naama Brenner-Aramovitch from Napa Recycling.
Recognizing Youth Advocates on Earth Day
The judging panel includes Louann Talbert, a retired educator, and avid gardener; Stephanie Turnipseed, pollution prevention and outreach coordinator for Napa Sanitation District, and Susan Crosby, retired teacher and member of Napa Climate NOW!
Cash prizes and funding toward the winning projects will be awarded at a Facebook live ceremony on Earth Day, April 22. In addition, the top students and their projects will be featured on KVYN's "What's Cool with Kids" segment with Claudette Shatto on April 16 at 4:30 p.m.
Goff said she hopes the program "helps girls realize there is support for them to use their voices, be heard, be a part of the community, and make an impact. We have people ready, willing, and able to support them so they can become more empowered."
Actions You Can Take
Checks may be sent to PO Box 614, Napa CA, 94559
Find out more about the environmental issues you care about most, and what you can do to help, by networking with local non-profits, such as Napa Sierra Club Group (www.sierraclub.org/redwood/napa), Napa Climate NOW! (napa.350bayarea.org), Napa Vision 2050, The Napa County Bicycle Coalition (napabike.org), and others.
Catch up on Napa County's top news stories
Chris Benz is a retired winemaker and founding member of Napa Climate NOW!
Napa Climate NOW! is a local non-profit citizens' group advocating for smart climate solutions based on the latest climate science, part of 350 Bay Area. Find us at Facebook or through http://napa.350bayarea.org