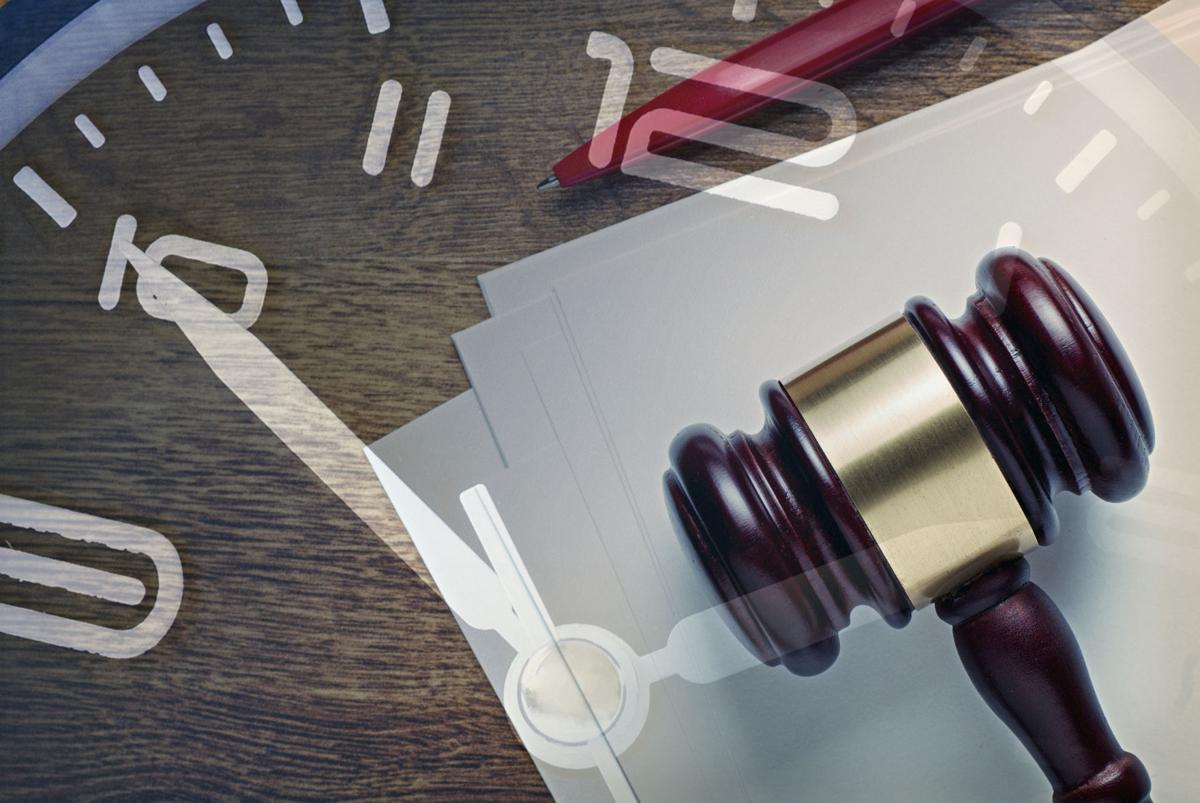 California has an international reputation as a leader in the fight against climate change. Despite this fact, several important bills have died in the California legislature.
It's time to treat the climate crisis as the emergency it is. As has become painfully obvious, climate impacts are accelerating around the world. California is experiencing a severe drought, extreme heat and a nearly year-round wildfire season with smoke pollution.
Support local news coverage and the people who report it by subscribing to the Napa Valley Register. Special offer: $1 for your first 6 months!
On Aug. 16, California legislators head back to Sacramento after their summer recess for final deliberations on more than 2,000 bills. Eighty assembly members and 40 state senators will decide the fate of these bills by Sept. 10. Between now and then, there will be a rush of activity and lobbying to pass or block bills. As citizens, it's time for us to make our voices heard on those bills that can make a real difference.
Legislators listen to their constituents.
Many of us feel more comfortable taking action at the local level in our cities, schools and counties. But state government has a critical role by mandating, implementing and funding stronger climate goals and programs. A bill passed in the legislature can give support to hundreds of cities across the state trying to make changes that may not be easy at the local level, or that require state funding.
For example, cities have led the movement for decarbonization of buildings by banning the extension of natural gas lines to new construction sites. The state can hasten that transformation by passing legislation and providing funding to move toward clean electricity in buildings.
It is sobering to realize that we are less than nine years from 2030. Climate scientists have warned that, globally, we must reduce GHG emissions by 40 to 50% (or more) by 2030 to have a chance of staying below 1.5°C temperature increase to protect vital ecosystems.
The run-down of key legislation
Some of the strongest climate bills introduced this year have already been blocked by powerful interests, including oil and gas companies, some labor unions, big business, and legislators who accept money from big oil.
There are still a number of bills to rally around. Here are the priority bills in the final month, covering a wide range of compelling issues.
• Carbon Neutrality (AB 1395) – Mandates a legal goal of carbon neutrality by 2045. Although this date needs to be moved up even faster, this mandate is a first step in providing state agencies with more power to regulate greenhouse gas emissions if California is not on target to be carbon neutral by 2045.
• Natural Carbon Sequestration (AB 284) – Mandates that the California Air Resources Board include 2045 climate goals for the state's natural and working lands to sequester and reduce greenhouse gases.
• Clean Electricity Solutions (AB 525) – Establishes goals for offshore wind energy. Let's catch the wind with good union jobs.
• Small Off-Road Engines Must be Electric (AB 1346) – Will phase out gas-powered engines in garden maintenance machines. Leaf blowers are especially polluting! Electric options are already available and affordable.
• Oil Companies Must Pay for Well Clean-Up (AB 986 and SB 47) – Companies will pay larger liens to ensure that funds are available to safely shut down idle wells, and the state has power and funding to shut down and clean up hazardous wells.
• Clean Transportation and Sustainable Communities (SB 372) – Provides assistance for fleet purchases of zero-emission, heavy-duty trucks, which will reduce the air pollution caused by these vehicles (now burning diesel).
• Clean Up Cement (SB 596) – Will reduce greenhouse gas emissions (GHGs) from cement, which creates huge amounts of emissions and is widely used in construction projects throughout the state.
Passing these climate bills will help move California towards its climate goals and also reduce harmful air pollution in vulnerable communities. Also passing climate justice bills in 2021 sets the stage for passing even more impactful bills in 2022, like phasing out oil drilling and refining, banning single-use plastic, and providing incentives for Electric Vehicles.
Surprisingly, despite COVID-19, the state has the resources to put behind this legislation. This year's budget, the largest in our history at $262.6 billion, includes massive federal COVID relief and funding for jobs and targeted benefits, and includes considerable taxes and capital gains revenues from the wealthiest Californians.
In short, if you want stronger climate action by our legislators, support these bills and help California maintain its status as a climate leader!
1. Contact Napa's representatives in Sacramento:
• Assemblywoman Cecilia Aguiar-Curry (916) 319-2004
• Senator Bill Dodd (916) 651-4003
With President Biden in the White House, federal climate action is also critical, so don't forget your Congressman Mike Thompson, and senators Diane Feinstein and Alex Padilla, who has shown a strong commitment to climate action. Be sure to thank them for their commitment to ending the climate change crisis and ask them to support the bills listed above.
Catch up on Napa County's top news stories
Get unlimited digital access to the Napa Valley Register for just $1 for your first 6 months! Enjoy every article without restrictions and find tons of subscriber-only perks, such as access to our daily eEdition. Click here for details!
Kathy Dervin is a retired public health official who coordinated the Climate and Health Equity Program at the State Health Department for six years, and staffed the US Climate and Health Alliance. She co-founded 350 Bay Area in 2012 and has co-chaired the 350 Bay Area Action Legislative Team for six years.
Napa Climate NOW! is a local non-profit citizens' group, part of 350 Bay Area. View daily Facebook and Instagram posts @napaclimatenow ! or visit napa.350bayarea.org