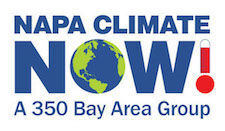 In the fight against climate change, do personal actions really matter, or is it only about systemic change? This is a question that I hear a lot.
The more that we come to understand the major contributors to climate change, the smaller the impact of each individual choice seems. For example, in 2019 The Guardian published an article revealing that a third of the world's carbon footprint can be attributed a mere 20 companies worldwide.
When you take into account that the average American has an annual footprint of about 16 tons of carbon dioxide equivalent greenhouse gas emissions (larger than citizens in the rest of the world), then compare it to the 50 billion tons emitted globally, my choice to compost my sandwich leftovers or just toss it into the garbage seems miniscule.
However, each of us is also part of one of the oldest marketing strategies on the planet: word-of-mouth. According to Ogilvy, a leading advertising agency, "74% of consumers identify word-of-mouth as a key influencer in their purchasing decision."
In a world of constantly-questioned information, we trust messages from our friends, family, and neighbors more than from social media, television, emails or celebrities. This means that our personal actions have the potential to turn into movements -- if we know how to become leaders.
The choices we make inevitably influence others. For example, a Harvard Business Review article stated that "a major predictor of whether people will install solar panels is whether their close-by neighbors have done so."
We are socially influenced animals; our behavior is influenced by what is normalized around us. If your friends adopt a plant-based diet, it's more likely that you'll skip the burger next time. If your neighbor talks about worm composting, you're more likely to stop by the worms stand at the Napa Farmers Market next week.
It's one reason why a good friend of mine bought a Tesla, driving cross-country for their family trip every summer and stopping to talk to truckers and other drivers along the way about the car and how it is possible to travel anywhere in the continental US without a combustion engine.
If we can bring our friends and neighbors along with us, it's also possible to change organizations and brands as well. A 2017 Unilever study showed "a third of consumers are now buying from brands based on their social and environmental impact."
That sort of trend is impossible to ignore, leading Unilever's CMO to say, "This research confirms that sustainability isn't a nice-to-have for businesses. In fact, it has become an imperative."
We can likewise be the effective agents of change in our own workplaces, embedding awareness into the corporate culture and multiplying our impact.
So how do your own actions transform and spark a movement? Let's say you're going to take action to reduce your personal carbon footprint:
Here are five things you could do
1. Tell at least three other people. We are most connected when we are in real conversation with one another, so the next time you're on the phone with your dad or at brunch with friends, talk about a change that you've made in your life. If it's something new, they're bound to ask questions. If you're not the first person to do something like this, talking about it helps normalize the action.
2. Share a benefit of that action on social media. Good news travels fast, so take a picture or a video of the new power strip that is preventing vampire power drain in your home and post about how much that is saving you.
3. Offer to help someone else take that action. When our company went carbon neutral, we decided to reach out to all of our competitors and offer support if they wanted to go carbon neutral as well. So far, we've convinced three other companies to go carbon neutral, tripling our original impact as a company.
4. Write an op-ed, blog post or article. If you like to write, then contributing to one of your local publications could have a huge influence beyond your immediate network. It could be a local newspaper or the blog for your place of worship, your yoga group or your new mom's group.
5. Have a party! You've heard of people having house-warming parties. Why not a solar-warming party or a bike commute party? The more that we level-up the visibility of these meaningful choices in fun and engaging ways, the more likely you are to build allies.
The sky's the limit in terms of actions you can take. Make just one change that lowers your carbon footprint: commute to work by bike or transit, adopt a plant-first diet, or start composting food waste. Or go big by making your home more energy efficient, installing solar power or buying an electric vehicle. The change you make will not only lower your carbon footprint, but inspire others as well.
Find out how to be a climate activist by participating in a half-day online training on July 24 (napa.350bayarea.org/climate-advocacy-training). Use those lessons to maximize your personal impact.
And by subscribing to the Napa Climate NOW! newsletter, you can stay up-to-date on important matters coming before the city council, state or at the federal level (napa.350bayarea.org/subscribe), and weigh in directly with easy actions.
Above all, by focusing on the issues that you are most passionate about, you will be energized to act, and these personal actions will add up.
Catch up on Napa County's top news stories
Get unlimited digital access to the Napa Valley Register for just $3 for your first 3 months! Enjoy every article without restrictions and find tons of subscriber-only perks, such as access to our daily eEdition. Click here for details!
Jessica Day is co-founder and chief marketing officer at IdeaScale, and digital communications coordinator for Napa Climate NOW, a local non-profit citizens' group advocating for smart climate solutions based on the latest climate science, part of 350 Bay Area. Learn more at at napa.350bayarea.org.