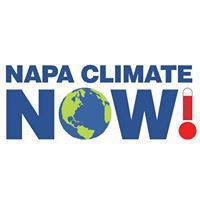 The inauguration of the President of the United States is historically a time for celebration — the peaceful transfer of power that makes our democracy work. This year, given the extraordinary events that unfolded in Washington DC and around the country, President Biden chose to frame his Inauguration Day address around the hopeful message that though we are living through exceedingly difficult times, we can pull through if we are respectful, listen to one another and the science, and are united in our commitment to work together to achieve our common goals. Among the key challenges he highlighted — intensifying political divisions, growing inequality, racism, the havoc wreaked by the coronavirus, and the undermining of truth and democracy — was the existential problem of climate change.
To mark the inauguration of the 46th President, 350 Bay Area, a regional non-profit organization dedicated to tackling the current climate crisis, has organized the 46 Days of Climate Action. The initiative is aimed at empowering individuals of all ages and backgrounds around the Bay Area to take small actions that collectively add up, helping to bring attention and positive impact to this important issue. (Napa Climate NOW! is the 350 Bay area affiliate working on climate advocacy and actions in Napa County.)
I asked Nan Farley, the energetic and passionate Operations Director for 350 Bay Area, and one of the organizers of the 46 Days initiative, to provide an overview of the campaign. According to Nan, the key objectives are to focus attention on climate priorities nationally and at the state and local level, share and increase knowledge about local climate issues and solutions, encourage direct action on climate issues and make these actions accessible to a broader public, and build the climate movement.
"We launched 46 days —7 weeks —of climate actions, with a different theme each week," she explained. "For instance, during the first week, our actions centered around the theme that fossil fuels are killing us, followed during week two with a focus on the link between fossil fuels and health impacts."
The themes for the remaining weeks of the campaign include the problems with natural gas, following the money to see who's profiting, eliminating carbon pollution, vibrant communities, and meeting with elected officials.
Nan described some examples of actions citizens are being asked to take.
"We started by asking everyone to read our blog, https://350bayarea.org/fossil-fuels-are-killing-us and to watch the inauguration if they missed it on January 20," she said. "Other actions that were taken during the first week were to ask people to sign the Build Back Fossil Free petition. The petition has been sent to President Biden, and urges the new administration to protect and invest in Black, Indigenous, Brown and working-class communities with regard to climate change, to put an end to the era of fossil fuel production, and to launch a national climate mobilization. Other actions suggested in the second week include viewing the maps on our website that show how polluted the Bay Area is and how close you live to fossil fuel extraction, and emailing the Air District board members, asking them to add a public seat to their board." Access these and all of the actions suggested since day one — the Inauguration — and throughout the 46 Days of Action at the link at the end of this article.
Given the Biden administration's January 20th issuance of an Executive Order on Protecting Public Health and the Environment and Restoring Science to Tackle the Climate Crisis, it seems clear that the administration is fully prepared to listen to the concerns of the public on this issue, she added.
Many more actions are planned, including engagement with local elected representatives to urge them to sign the No Fossil Free Money Pledge, and to make artwork with the theme of "Fossil Free Fuels are Killing Us" with 350 Bay Area's Art Build tool. 350 Bay Area is publishing a toolkit link each Monday to help community members take actions.
I asked Nan what the campaign organizers realistically feel could be accomplished in 46 days.
"We can see what the new President was able to do with his executive orders on his first day in office, and this shows commitment to turn things around in this country," she replied. "But this was low hanging fruit. With our actions at the local and national levels, we hope our campaign will create a groundswell to make much bigger and bolder progress. We don't have much time. We all have to get involved."
To find out how to participate in the 46 Days of Action, go to http://350bayarea.org/46days. Every Monday of each week you can click on the Toolkit link for the specific suggested actions for that week.
Sharon Parham has been a Napa resident for 20 years where she owns and operates a local graphic design company, Parham Design. A member of Napa Climate Now! since it's inception, Sharon is Chair of Napa Climate NOW!'s Communications Committee.
Napa Climate NOW! is a local non-profit citizens' group advocating for smart climate solutions
Napa Climate NOW! is a local non-profit citizens' group advocating for smart climate solutions based on the latest climate science, part of 350 Bay Area. Find us at Facebook or through https://350bayarea.org/napa-climate-now.