Napa County Registrar of Voters John Tuteur certified an election with record-breaking local turnout.
California's state Capitol is home to some of the most liberal lawmakers in America.
Registrar of Voters John Tuteur expects 95% of ballots to be counted by next Thursday, Nov. 12.
Powerful economic interests hold great sway over California's ballot measures.
While the world waits for all of the votes to be counted in the Presidential election, here is a look at what's happening here at home in Napa…
Two new faces will join the Napa council as Sedgley moves up to become the city's first new mayor in 16 years.
These false or misleading stories were shared widely on social media. Here are the facts.
Even after his administration agreed to allow the formal transition of power to Biden to begin, Trump insisted anew that he was a victim of wi…
Based on what we know so far, here are five things that should be on the U.S. elections to-do list.
Democrat Joe Biden may have produced a winning national formula, but there's another side to the story in election data. Here's a rundown of w…
President Donald Trump's lawyers suffered another defeat in court Friday but they vowed to appeal to the Supreme Court. How much longer do the…
Bernie Sanders and Elizabeth Warren may not make a cut, but President-elect Joe Biden could name his Cabinet leaders as early as next week. An…
In 2016, the polling errors that inaccurately predicted a win for Hillary Clinton were dismissed as an anomaly. However, in 2020 the Biden lan…
Another day of uncertainty as the election still hangs in the balance. A look at the important states and the intense activity at the count ce…
Pennsylvania is grabbing all the focus and attention this election cycle. Now, as votes are being counted it could hold the key to the result …
California voters have voted down Prop. 22, meaning gig economy workers will remain to be classified as contractors, not employees.
California Uber and Lyft Drivers Will Remain Independent Contractors. Proposition 22, a ballot measure allowing ridesharing companies to conti…
During a difficult and stressful election week, the need to discuss how to brace yourself for disappointment is probably more prevalent than e…
Here's how to overcome post-election day stress and fear. Veuer's Chloe Hurst has the story!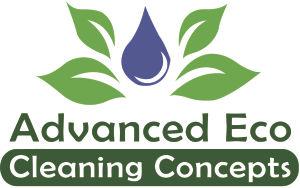 Advanced Eco Cleaning Concepts

Joe Biden turns 78 on Friday, Nov. 20. Here's a look back at the president-elect's campaign in photos.
A hand tally of ballots affirm Democrat Joe Biden's narrow lead over President Donald Trump. But Trump and lawyers are pressing forward with s…
No case has established irregularities of a scale that would change the outcome of the presidential election. Get the latest.
President Donald Trump is rebelling against Democrat Joe Biden's victory in the presidential election with denial, delay and outright misrepre…
After several thousand supporters of President Donald Trump protested the election results and marched to the Supreme Court, nighttime clashes…
These false stories — including one that claims people stole women's maiden names to vote — were shared widely online over the past week. Here…
All roads lead to Georgia, as the ambitions of Democrats and Republicans now rest in the Peach State. Georgia residents react to the president…