Napa County will have a third-party look into its vaccine program and how it operated in January, a period when Supervisor Belia Ramos, 42, wa…
Napa County approved a visitor increase for Staglin Family Vineyard, but not as much as the winery sought.
Our weekly round-up of letters published in the Napa Valley Register.
Land Trust of Napa County, celebrating its 45th anniversary in 2021, shares some of its recent highlights. 
Almost 9,000 vaccinations were delivered to Napa County residents this week, the county said.
Check out this adorable baby giraffe born at Safari West near Calistoga.  
The Napa school district explores options for closing a middle school campus and possibly shifting its dual-language immersion program.
Read through the obituaries published in Napa Valley Register
Thursday's news: What you missed while you were at work.
Officers were assisting the Napa DA's Office in recreating the 2020 crash, the CHP said.
"We are encouraging people basically to double down on mask wearing, particularly in light of all what I would argue is bad information coming…
Although deaths have risen this week, new COVID-19 cases remain at a reduced level. 
Bringing guests back after the Glass fire and maintaining the Napa Valley spirit are at the forefront as Fairwinds Estate and Hourglass wineri…
Under a new plan that will be outlined in detail Thursday, state officials plan to reserve 40% of vaccines to underserved communities.
The planned therapy home for recently released inmates with mental illnesses comes in for more attacks by future neighbors.
The hazard is for west and northwest facing beaches where caution is advised, including to never turn one's back to the ocean.
Attorney General Xavier Becerra's office is withholding gun violence data from a state-funded research institution tasked with evaluating Cali…
When the 19th century ended, the city of Napa, just a half century old, had become a bustling community of industries, stores and schools. Man…
A 3.2 quake west of St. Helena rattled the Upvalley communities shortly before 8 a.m. on Thursday.
Read through the obituaries published in Napa Valley Register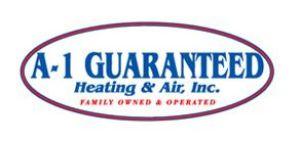 A-1 Guaranteed Heating & Air

Edward Jones Investments – Robert Lockhart
Browse through the latest employment postings on https://napavalleyregister.com/jobs and find your next career.
We're excited to celebrate your achievements.
In true millennial style Napa Valley resident Sarita Lopez writes books, has her own cactus water company and is part of the leadership of Nap…
Don't miss Wednesday's most popular stories from Napa Valley Register.
People enrolled in Medi-Cal, Denti-Cal and Medicare may not be charged this fee, which is purported to be for more frequent cleaning and disin…
Local hospitalizations are at the lowest level since November. 
The stunning property at 1575 St. Helena Highway, St. Helena, is the former home of early Napa Valley settler and agriculturist Theron Ink.