Sonoma County is now allowing low-risk recreational activities 
The first night of a two-night curfew for American Canyon passed without reports of public disorder, according to law enforcement agencies.
Grand Jury weighs in on how governments can promote accessory dwelling unit construction 
Calistoga police arrested a man on suspicion of DUI and other charges after a woman complained.
Power was turned off to 38,000 PG&E customers in Solano County following the crash.
Sonoma County is expanding business openings as long as new cases of COVID-19 remain low.
Read through the obituaries published in Napa Valley Publishing
Sheila Rockwood has created a small business that really cleans up: Napa Soap Company. 
Get a recap of Tuesday's local news stories from Napa Valley Publishing.
American Canyon and Napa County have announced a curfew from 8 p.m. to 5 a.m. starting Tuesday and continuing into Thursday, for areas south o…
After 108 years in Napa, St. John's said goodbye to its last students.
Pacific Gas & Electric Co. was called to Old Town Napa Tuesday morning after a small-diameter natural gas line was damaged, according to t…
Napa just got a second Grocery Outlet Bargain Market. Jessica Zimmer reports. 
Several Napa area stores closed early Monday amid continued looting and unrest in various Bay Area cities.
None of 21 active cases involves hospitalization, the county reports.
Le Cheve, Napa's new bakery, restaurant and brewery is a daughter's tribute to her hard-working parents, in Napa's oldest building. 
This week's local crime and court updates from Napa Valley Publishing.
Burglars struck an AmCan house illegally converted to grow hundreds of marijuana plants, according to police.
The grand jury says juvenile hall is staffed for the old days of 50 detainees, not today's average of 11.
The sheriff said county leaders had agreed to move toward reopening the Sonoma economy.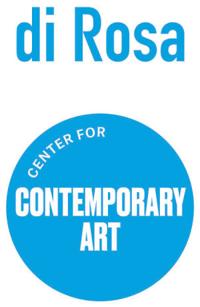 di Rosa Center for Contemporary Art
Protests continued in Santa Rosa after a curfew went into effect. 
Read through the obituaries published in Napa Valley Publishing
Sen. Bill Dodd named Dave Phinney's company, Savage & Cooke Distillery, Senate District 3 Small Business of the Year.
Get a quick digest of today's top local news stories from Napa Valley Publishing.
Queen of the Valley Medical Center has earned The Joint Commission's Gold Seal of Approval. 
NVUSD high schools will have private, socially distanced drive-up graduation ceremonies this week.
A few dozen people gathered in front of Lyman Park Monday in a peaceful protest denouncing racism, police brutality, and the killing of George Floyd