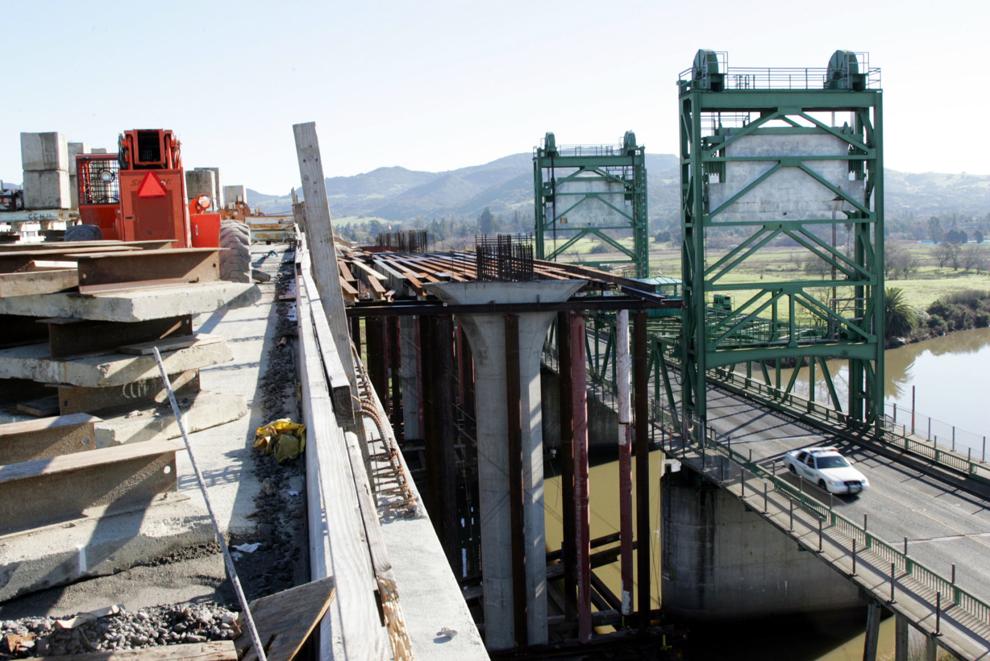 Call it the Measure A tour. The half-cent flood control tax passed by voters in 1998 expired June 30 with many promises fulfilled and some still being pursued.
Krevet might show guests the concrete flood wall along Main Street in downtown Napa designed to hold back a storm-swollen Napa River. Adjacent is a popular promenade where people stroll, glistening water to one side and shops and restaurants to the other.
For contrast, he'll take them to the several-hundred-acre flood control overflow area created south of the city of Napa. Here, red-winged blackbirds and egrets fly amid wetlands designed to become a lake amid big storms so downtown Napa doesn't.
"That is just a beautiful nature area," said Krevet, who has been with the grassroots group Friends of the Napa River for two decades.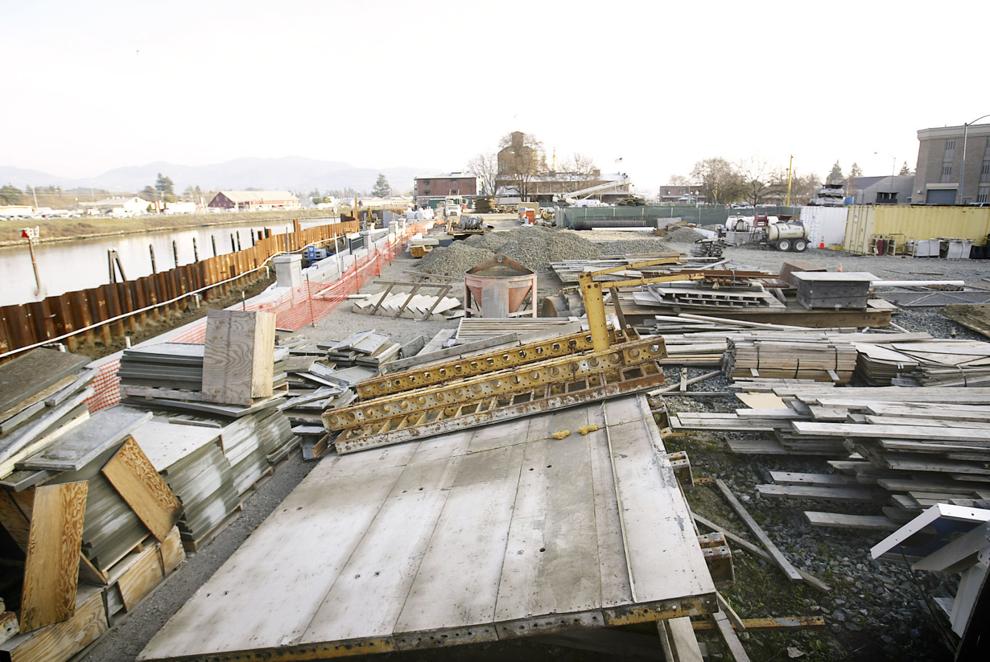 There's much more, much of it beyond the reach of Krevet's boat – the Napa Creek flood control project, the Rutherford-to-Oak Knoll river restoration, flood control projects in Yountville, St. Helena and American Canyon and on and on.
Measure A flood control projects caused some pain. For example, Napa's Riverfront Antique Center on Soscol Avenue, home to more than 100 antique dealers, was demolished in 2001 to make room for flood control terraces.
And they brought triumphs, such as when the 2017 winter storms sent Napa River water gushing through the new downtown Napa flood bypass instead of through city streets.
Post-Measure A work in the city of Napa focuses on 2,000 properties that have gained some flood protection, but not enough that the owners can cancel flood insurance. A monster storm might still cause a raging Napa River to spill in such places as the Lincoln Avenue/Soscol Avenue area.
"We want to make sure this is not the end of the project," Krevet said. "The project is maybe 80 percent complete."
Efforts to finish one of the largest public works projects in Napa County's history – perhaps rivaled only by the creation of massive Lake Berryessa reservoir in the late 1950s—will continue beyond the tax that gave it life.
The Napa River runs for more than 50 miles through the heart of wine country, from Mount St. Helena to San Pablo Bay. It brings local communities beauty and recreational opportunities – and, during large storms, unwanted water.
Napa County has experienced a couple dozen big floods since pioneer days, the type that put city streets under a couple feet of muddy water. By the mid-1960s, even Gov. Edmund G. Brown – the father of today's Gov. Jerry Brown – pushed for a solution.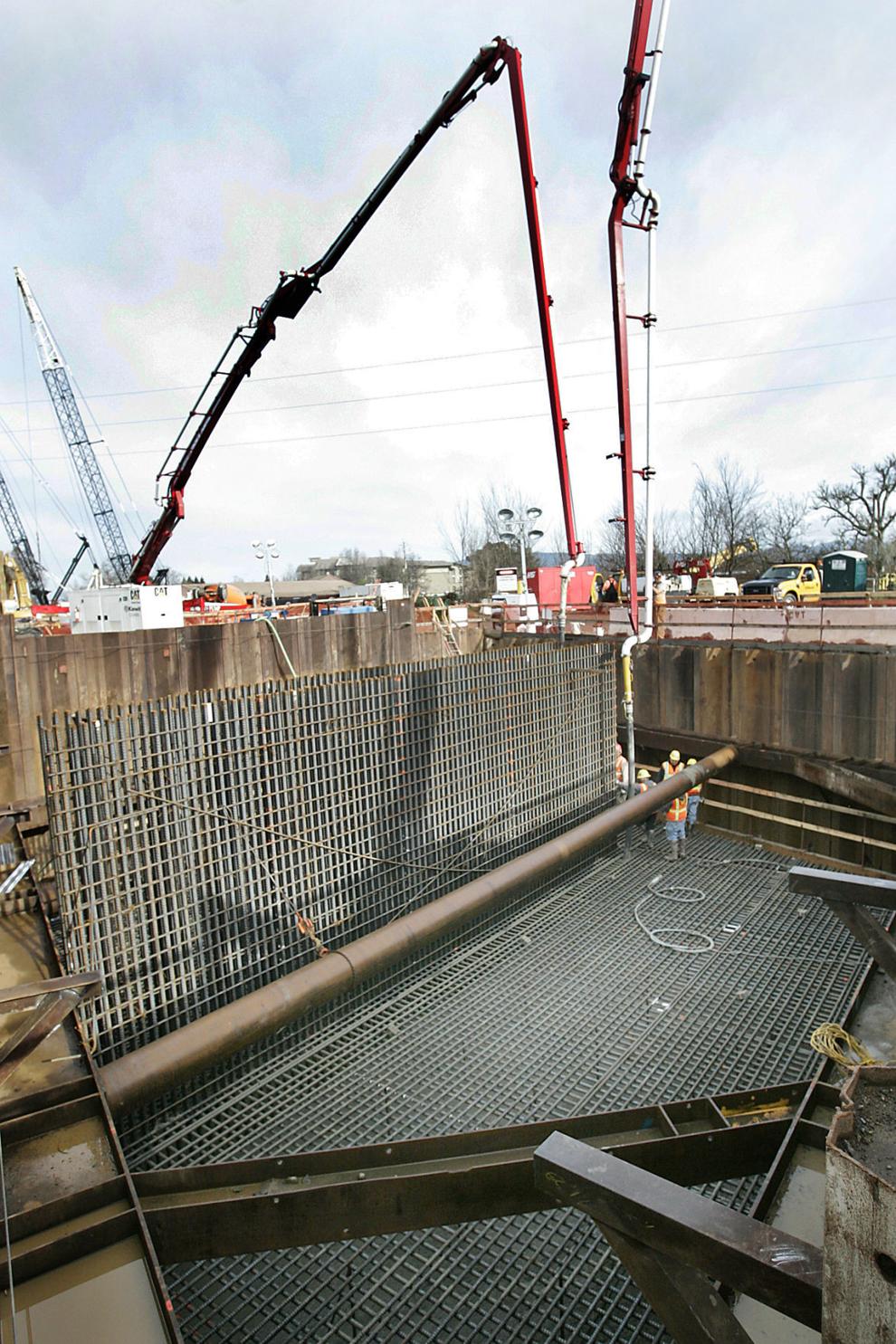 The federal government in 1965 authorized a $15 million Napa River flood control project. The U.S. Army Corps of Engineers proposed to line the river within the city of Napa with concrete.
Riverbanks of riprap? The community balked.
Big storms of February 1986 once again put flood control in the spotlight. Flooding caused an estimated $140 million in damage, destroyed 250 homes and prompted 7,000 evacuations.
Friends of the Napa River formed in 1994 when some 40 people gathered in resident Moira Johnston Block's living room. They wanted flood control that deemphasized concrete and stressed restoring the Napa River to a more natural state.
Elected officials and representatives from the Chamber of Commerce, the Sierra Club, Friends of the Napa River and other groups met for 18 months. The idea for today's flood control project and the Measure A tax to help pay for it emerged.
Napa County would have a "living river" with room to spill its banks onto flood terraces and wetlands. The project would also create more urban features, such as the downtown Napa flood walls and promenade.
"I think (the environment) was the biggest thing with this project," Army Corps of Engineers Project Manager Paul Bowers said in 1998. That was a different way of thinking for the agency at the time.
Block in a 1997 Napa Valley Register article urged residents to "seize this magic Napa River moment" and create "the world's most enlightened flood control project."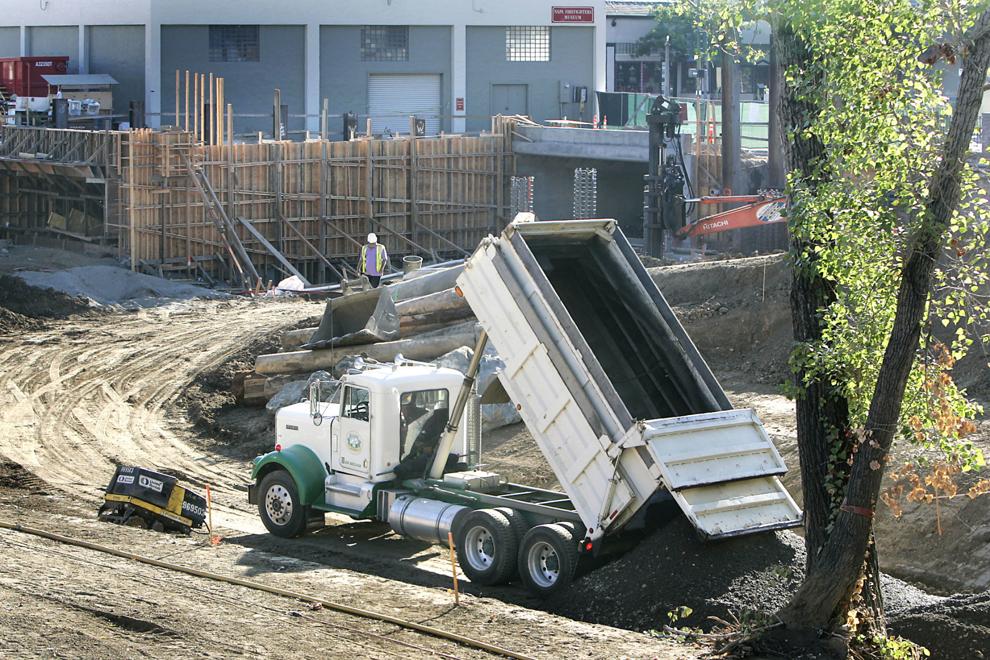 Napa County residents seized the moment, but barely – Measure A on March 3, 1998 passed by only about 300 votes. It garnered 68 percent of the vote, making it overwhelmingly popular, but only narrowly topped the two-thirds threshold of 66.6 percent needed for victory.
"I think we'll look back in 20 years and say this date is a date we remember," then-Napa City Councilmember Brad Wagenknecht said in the election's wake. "This is a turning point in downtown Napa."
Today a county supervisor, Wagenknecht recently gave his up-to-date take on that statement in light of the hotels and other businesses that have come to the flood-protected area.
"It's beyond what we envisioned in 1998," he said. "We were looking at solving the flood problem. We thought it would have a positive effect on the downtown. We never imagined it would have a billion-dollar-plus positive effect on downtown."
The Measure A promise is presented in an eight-page county ordinance from 1997. Here's the heart of the deal with voters – approve a half-cent sales tax and flooding will be a thing of the past.
"A plan has been developed to protect the residents and businesses of Napa County from all floods up to and including a 100-year storm event," the ordinance said.
That's quite a pledge. Napa County in its recorded history has never experienced a 100-year storm, not even the disastrous February 1986 and 2005 New Year's Eve storms.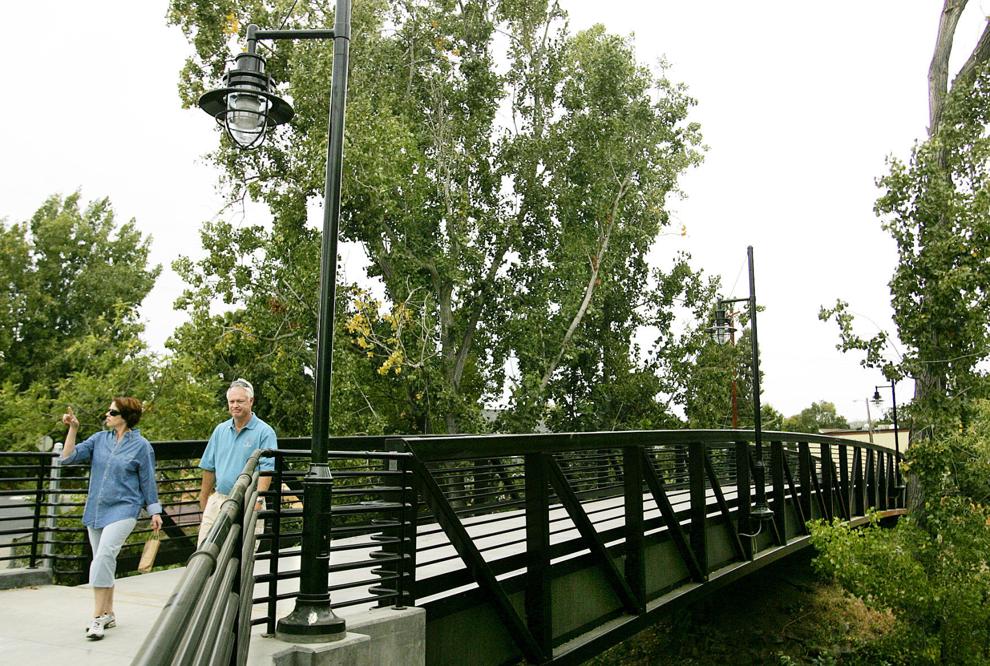 Within the city of Napa, Measure A is supposed to help pay to protect 2,700 homes, 350 businesses and 50 public properties from a 100-year flood.
So far, Measure A projects in the city have secured full flood protection for about 1,000 properties. That leaves about 2,000 still vulnerable during the biggest storms, though county officials say Measure A work has reduced flooding risks in these areas.
"We saw nobody flood in the 2017 storm, which wasn't quite as big as 2005, but it was a big storm," said Richard Thomasser of the Napa County Flood Control and Water Conservation District.
Much of the construction work in the city of Napa is done. The finishing touches are to be three miles of flood walls along the Napa River near Lincoln Avenue, in the Oxbow District, along Riverside Drive and near Soscol Avenue in the auto row area, as well as a Napa bypass pump station.
Measure A made another pledge.
"The majority of the plan will be paid for by federal money, as well as state and existing local resources," the 1997 county ordinance said.
An example of that dynamic can be found in the biggest Measure A undertaking of all, the city of Napa flood control project. A 2018 report by the Financial Oversight Committee tells the story.
The local tax had provided $169.9 million for the Napa project through June 2017. Other sources had provided $347 million—$123 million from the Army Corps, $84 million from the Great Recession-era federal stimulus program and $140 million from state subvention funding.
Not everything has gone as expected. The city of Napa flood control project will end up costing more than a half-billion dollars, more than twice the 1998 estimate. Fortunately, sales tax income has also been twice what had been predicted.
Throughout Napa County, the sales tax through June 30, 2017 had brought in more than $251 million. The county next year plans to release a report giving the complete Measure A picture, including all of the projects completed in the different communities and the state and federal contributions.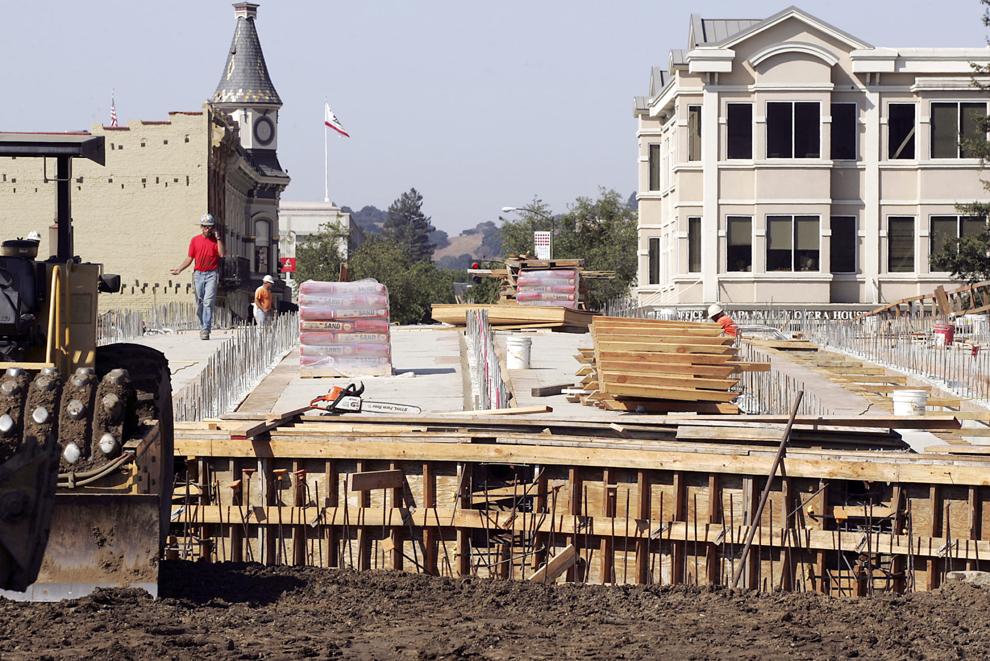 About $94 million is needed to build the remaining, promised flood walls and pump station in the city of Napa. The plan is to use both remaining Measure A funds and federal funds.
The Napa County Flood Control and Water Conservation District is trying to convince the Army Corps of Engineers that its latest proposal – a scaled-down version of the original idea—meets federal cost/benefit requirements. Several years of effort have yet to yield an answer from the Corps.
Thomasser said Napa County should receive its answer by year's end.
Wagenknecht is on the Board of Directors for the Napa County Flood Control and Water Conservation District that provides local oversight for Measure projects.
"We really look to getting that federal money in," Wagenknecht said. "The benefits for Napa would be just tremendous. It would get (2,000) households safe from floods."
One city of Napa project awaiting the outcome is an effort to redevelop the site of the former Cinedome Theater and adjacent properties along Pearl Street with homes and businesses. Parts of this land can still flood.
The Napa River could spill its banks near Lincoln Avenue, with water flowing toward Soscol Avenue and eventually to this part of Pearl Street. Thomasser said a gap exists in the floodwall along the bypass so floodwaters in this Pearl Street area can drain there.
State Sen. Bill Dodd, D-Napa, is trying to create a potential financial backstop for the remaining city of Napa projects. He introduced state legislation that would make the projects eligible for state Legislature appropriations and state bond money, if federal money fails to materialize.
"It opens a door," Dodd said. "It just puts more options on the table to complete this project if the feds walk away. I truly believe the local have done their work for the years they've been paying the sales tax. I believe the answer does not lie in going back and taxing our citizens locally in Napa County."
From Measure A to Measure T
Even though the Measure A half-cent sales tax for flood control ended on June 30, residents won't see the local sales tax go down by a half-cent.
In 2012, Napa County voters approved the Measure T half-cent sales tax to pay for road maintenance. Measure T was timed six years ago to begin on July 1, 2018, the day after Measure A expired.
All of this means residents are paying the same total sales tax of 7.75 percent. The difference is the local half-cent tax is going to repair pavement instead of stave off floodwaters and restore the Napa River.
Krevet isn't about to forget Measure A. He urged people to vote "yes" on the ballot measure in 1998 and today he admires the Measure A results from his boat.
"It was approved and it became one of the most wonderful projects in the Napa Valley," he said. "I think it actually became a model flood control project in the nation, if not worldwide."