Media
A home-based Napa radio station hits the airwaves with eclectic music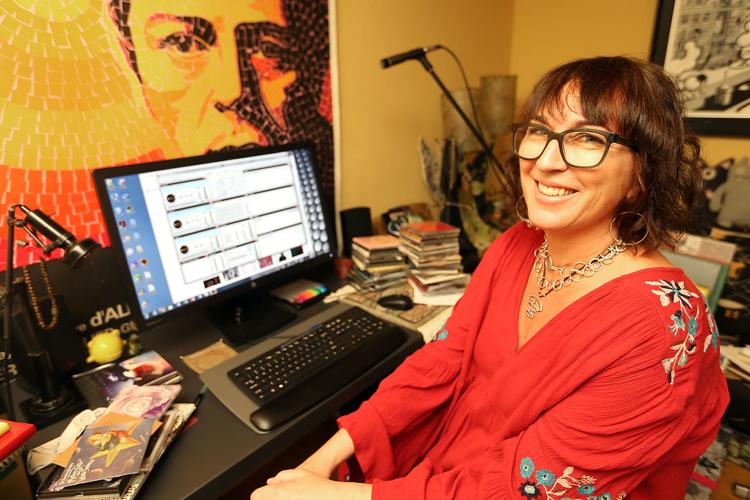 There's a new sound of music in Napa, and it's not coming from BottleRock, the Uptown or any other local stage.
The music is from Napa's new low-power FM radio station, KCMU, found at 103.3 FM.
The new music-centric, nonprofit, community radio station was created by Napa resident Faith Henschel-Ventrello. Called the Napa Radio Project, KCMU launched on Dec. 31.
"I always loved being in radio," said Henschel-Ventrello, who has lived in Napa since 2000.
After experiences working as the music director for a radio station while attending the University of Washington and later in record label marketing, "I thought it'd be fun to do radio here."
Henschel-Ventrello said she figured a new station was a pipe dream. But when the Federal Communications Commission made a limited number of Low Power FM Radio licenses available, Henschel-Ventrello jumped on it.
According to the FCC, the agency established LPFM licenses to create opportunities for "new voices" to be heard on the radio.
"It's great for a community to have different people to share music and different shows," she said.
Such stations are limited to 100 watts and a service range of about 3.5 miles.
Many times, churches, as well as communities, start LPFM stations, Henschel-Ventrello said. In California, there are more than 200 others and 2,000 such stations across the U.S., records show.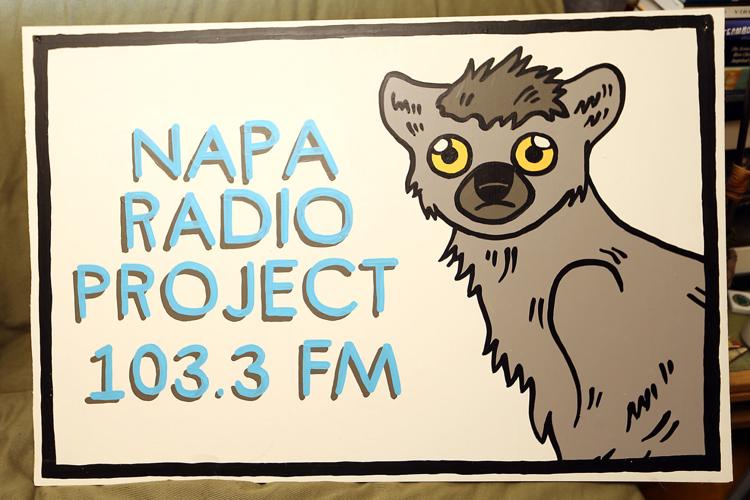 According to FCC records, KCMU is the only registered LPFM station in Napa. A station called St. Helena Good News Broadcasting, KSHC at 106.5, is registered in St. Helena.
Henschel-Ventrello described the current format of KCMU as "eclectic with an independent music bent." That includes "a lot of indie rock, African music, blues, jazz, dance music, a little techno, a little classical … I mix it up."
"It's a mixed bag of tricks, that's for sure," she said. "It's all music you don't hear on other radio stations."
Artists include a wide range and mix – such as the Killers, Spoon, Fela Kuti, Afghan Whigs, Johnny Cash, John Cale, Brian Eno, the National, Beach House, Au Pairs, the Cramps and local bands Shannon & the Clams and Change.
To Henschel-Ventrello, most commercial radio stations focus on adult music "that's kind of boring."
This radio station entrepreneur said "there is definitely an appetite for people who want better music and access to different music" in Napa Valley.
After determining that different variations of call letters related to Napa or Napa Valley were unavailable, Henschel-Ventrello discovered that KCMU, the call letters of her original college station, were available.
KCMU was known as "an eclectic, cool radio station," she said. To her, re-using the same call letters for the Napa Radio Project means that legacy lives on.
The antenna that helps broadcast KCMU is 40 feet tall. For security reasons, Henschel-Ventrello didn't want to publicize the exact location, but it is somewhere in the Coombsville area of Napa.
Because the station range is only about 3.5 miles, right now, you can hear the station as far as some parts of Carneros and the airport and around Trancas Street.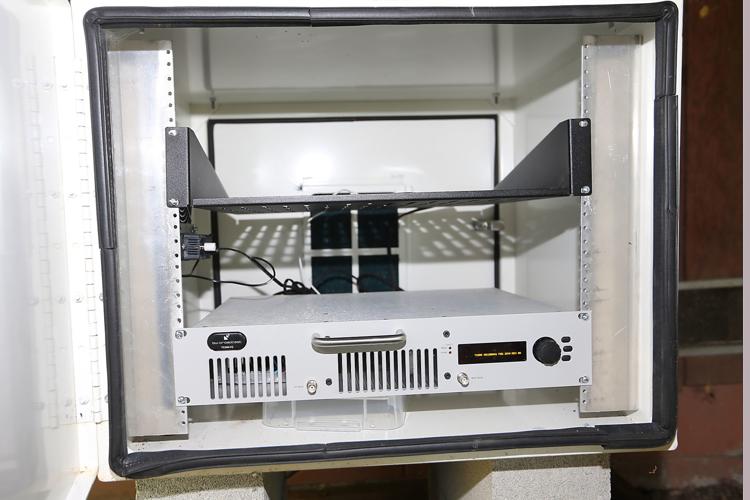 Henschel-Ventrello said one of the biggest obstacles to getting started was getting her nonprofit designation.
"It took about eight months longer than I thought I was going to take," she said. "That was a learning curve." Another obstacle was getting the radio station broadcasting on time.
"We had to get the antenna up and broadcasting by Jan. 10 otherwise we'd lose the license," Henschel-Ventrello explained.
"It was duct tape and bungee cords," she said with a laugh. "I felt like I was 'MacGyvering'" the set-up.
There will be no advertising on KCMU, but underwriters or donations are welcomed. The station has no payroll — everyone involved is a volunteer.
She and her husband own Vintage Wine Marketing, a wine wholesale business in Napa. While Henschel-Ventrello works at her day job, she programs the station at night.
The license for KCMU was free, but not the equipment.
Henschel-Ventrello said the radio station antenna cost about $1,000 and the transmitter about $4,000. She also had to buy a radio cabinet and a computer to program the station. Some electrical work was also required.
The music itself comes from Henschel-Ventrello's own collection and friends from other radio stations. Record labels have been sending her music as well. Because it's a nonprofit, and the coverage area is so small, Henschel-Ventrello estimated the royalty fees for the music KCMU plays will run just about $200 per year.
All told, the expenses have totaled about $10,000.
Thanks to a donation from Napa resident Anne Moses, the equipment was purchased and installed.
"Sometimes you get drawn into someone else's dream," explained Moses. "I was completely captivated" by the idea of a nonprofit community radio station.
Plus, Henschel-Ventrello has "exquisite" taste in music, said Moses. "She's incredibly creative and very community oriented. I thought this was such a great idea for Napa Valley."
Henschel-Ventrello said she already has ideas for improvements at KCMU.
After the station goes online, hopefully in the next couple weeks, then anyone can listen, she said. The range of the station can be improved. Local programs can be added.
One common question Henschel-Ventrello gets is people asking if they can have their own show. It's certainly something she'd like to start, she said.
A morning show might be another addition. But for that you really need a studio space – which they don't yet have, Henschel-Ventrello said. "That's the tricky part."
Henschel-Ventrello said that she currently programs the station on her computer, but her long-term goal is to have a physical studio space.
After that, "I want the community to take it over," said Henschel-Ventrello. "I want others to jump in."
"It's going to be a great venue for people in the community that like a wide range of music," said Moses.
"We're just at the very beginning," said Moses. "Our hope is to expand and connect people with wine, music and art in Napa Valley."