Maybe you've heard about 3D printing toys or other trinkets.
How about 3D printing a house?
A company called Mighty Buildings is doing exactly that — and at least two Napa County residents are buying such a home.
For the next few weeks, locals can check it out in person.
Support local news coverage and the people who report it by subscribing to the Napa Valley Register. Special offer: $3 for your first 3 months!
In the parking lot of the SpringHill Suites by Marriott at 101 Gateway Road East near the airport, Mighty Buildings has set up a studio home built using 3D printing technology.
No, it's not a plastic house or built with Lego-like bricks, explained sales and marketing staffer Chao Chen. It's more sophisticated than that.
Mighty Buildings uses 3D printing technology and proprietary "light stone material" to create a versatile building product. 
"We can print walls, floors, ceilings and more," Chen said.
Mighty Buildings is still developing their technology, explained Chen. Right now only about 20% of the unit—the large curved back panel of the home—is made using the 3D process. But in the next phase, they plan to increase that number to 80%.
Made using a 25-foot printer at their Oakland facility, the material is described as fire-resistant. It also tends to repel water, said a Mighty Buildings news release.
According to the company, Mighty Buildings is considered a modular home builder, not a mobile home builder.
Mobile homes could serve as a means of temporary housing solution while the Mighty Buildings 3D printing technology and composite materials "are able to bring energy-efficient buildings of a high quality and modern design to the market at a cheaper price point than traditional construction," said the release.
According to the company, modular construction is permanent real property and an appreciating asset. "It serves as a long-term investment while mobile and manufactured homes will depreciate in value since they are not affixed to a permanent foundation."
Additionally, financing for modular construction works the same as traditional home or construction loan financing, said the company. Mobile homes are financed similar to other depreciating assets like RVs or boats.
Prices for a Mighty Buildings unit start at $187,000 for a studio, which is about 350 square feet. A one-bedroom, one-bath unit that is 700 square feet runs $255,000.
Those prices include everything from start to finish, said Chen, including permits, the foundation, installation, interiors, fixtures, and even a stacked washer and dryer. "It's a streamlined process," he said. The only thing that's not provided is furniture.
And a spot to put the house.
It's up to the buyer to find an appropriate lot for the modular home, said Chen. "A lot of people love it but not everyone has a location." So far, that's been the biggest deterrent to potential buyers, he said.
A Deer Park buyer is putting the home on a lot where the original home was destroyed in the 2020 Glass fire, he said.
A Napa owner is using the home as an ADU, or Accessory Dwelling Unit.
Those local buyers could not be immediately identified to comment on this story. In recent years, in hopes of addressing the need for more housing, Napa City has streamlined the process for installing ADUs.
That's encouraging to such buyers, said Chen.
During a visit on Wednesday to the SpringHill Suites parking lot, a potential buyer stopped by for a tour.
"Pretty cool," said the man who did not want to be named in the newspaper.  He's currently renting a room in American Canyon because the price of housing in California is so high, he said.
When he saw a post about the Mighty Buildings units on social media, he decided to check it out.
Unfortunately, he didn't have an identified space to install the home, he said. 
So far, Mighty Buildings has sold 40 units, mostly one- and two-bedroom models. Only nine homes have been made, because most buyers are waiting for permits from their respective cities or areas, Chen said.
Photos: This house was built with 3D printed parts. Check it out.
Modular homes built with 3D parts on display in Napa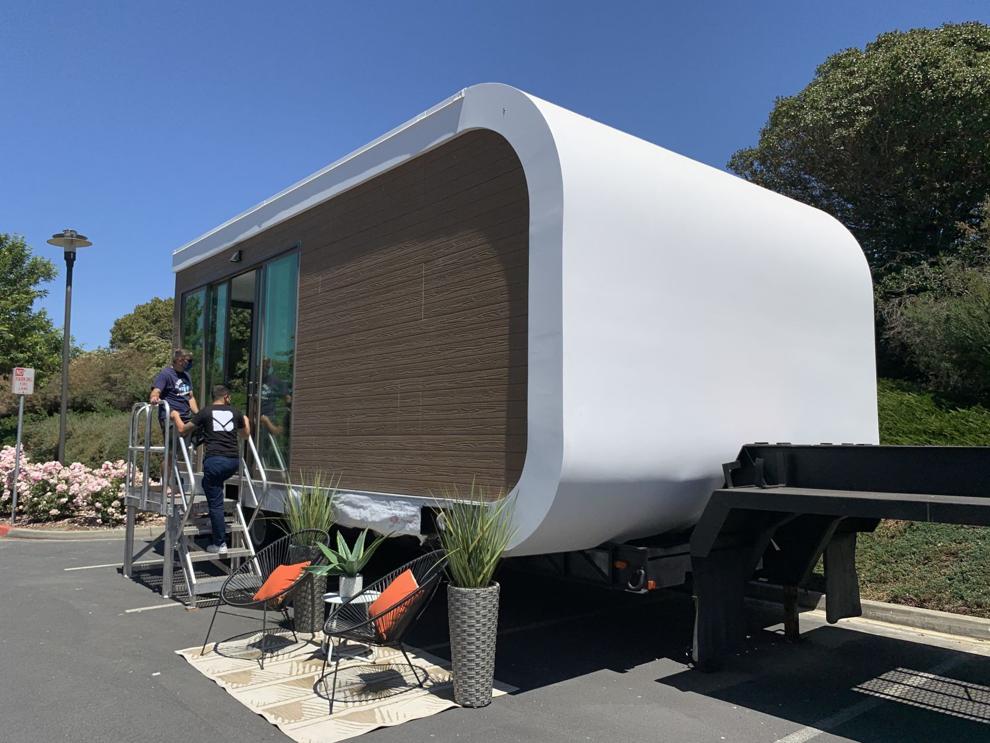 Modular homes built with 3D parts on display in Napa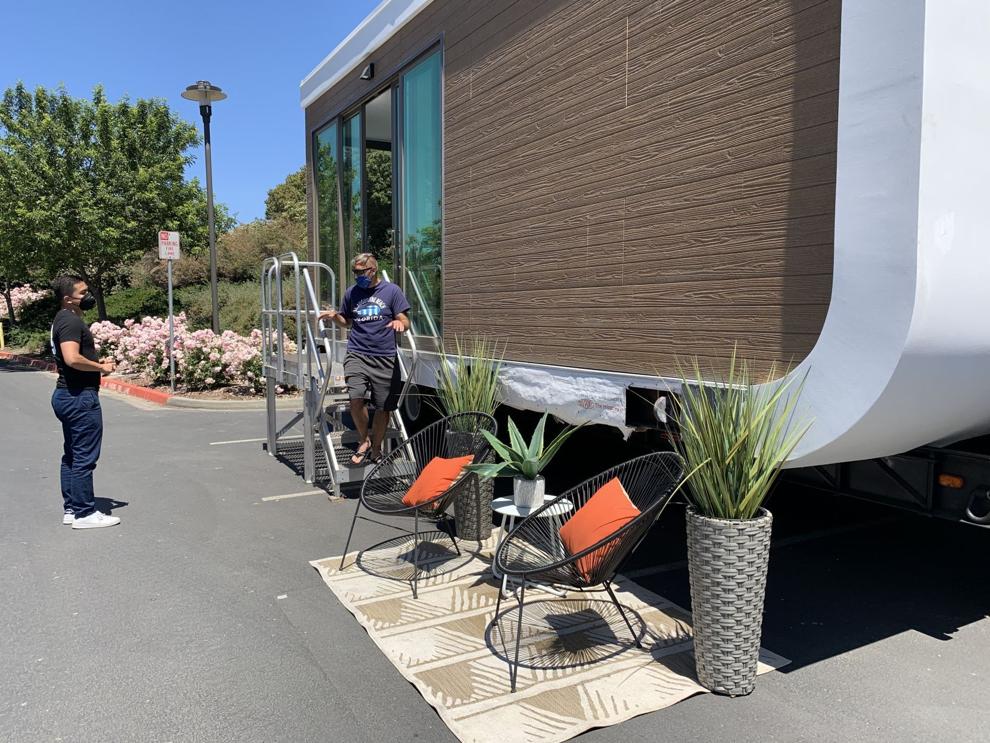 Modular homes built with 3D parts on display in Napa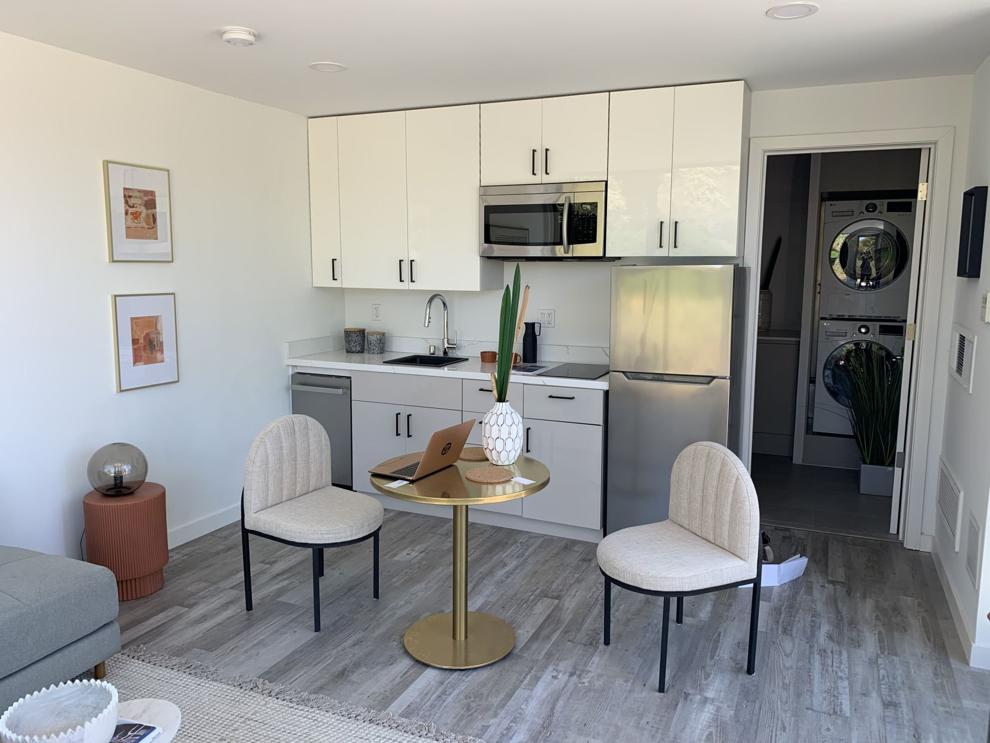 Modular homes built with 3D parts on display in Napa
Modular homes built with 3D parts on display in Napa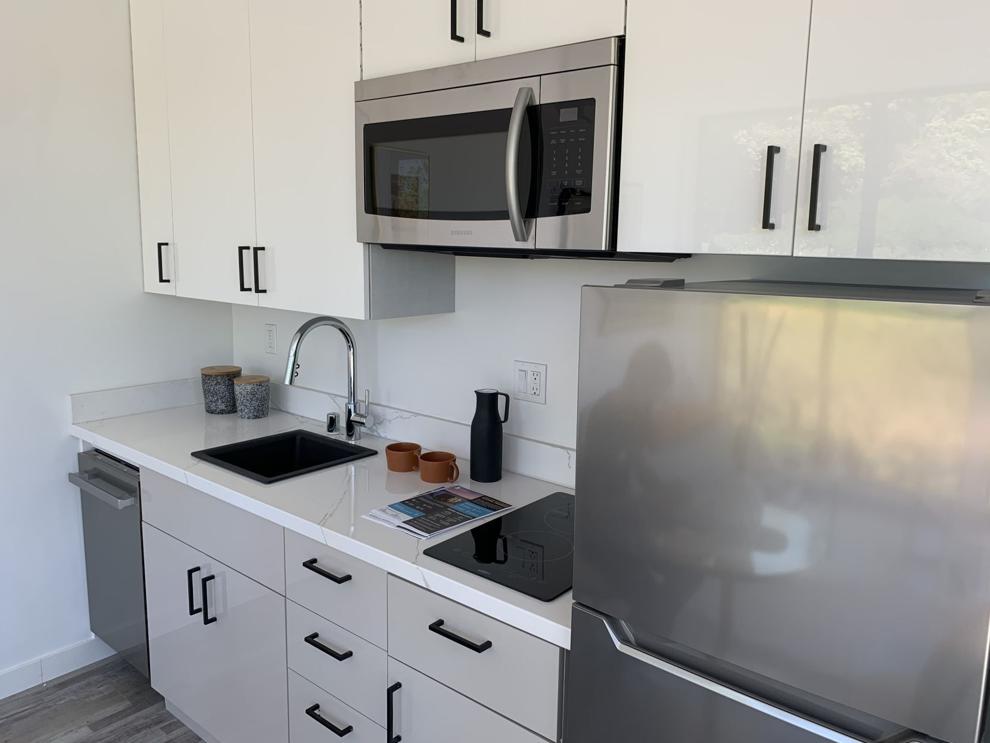 Modular homes built with 3D parts on display in Napa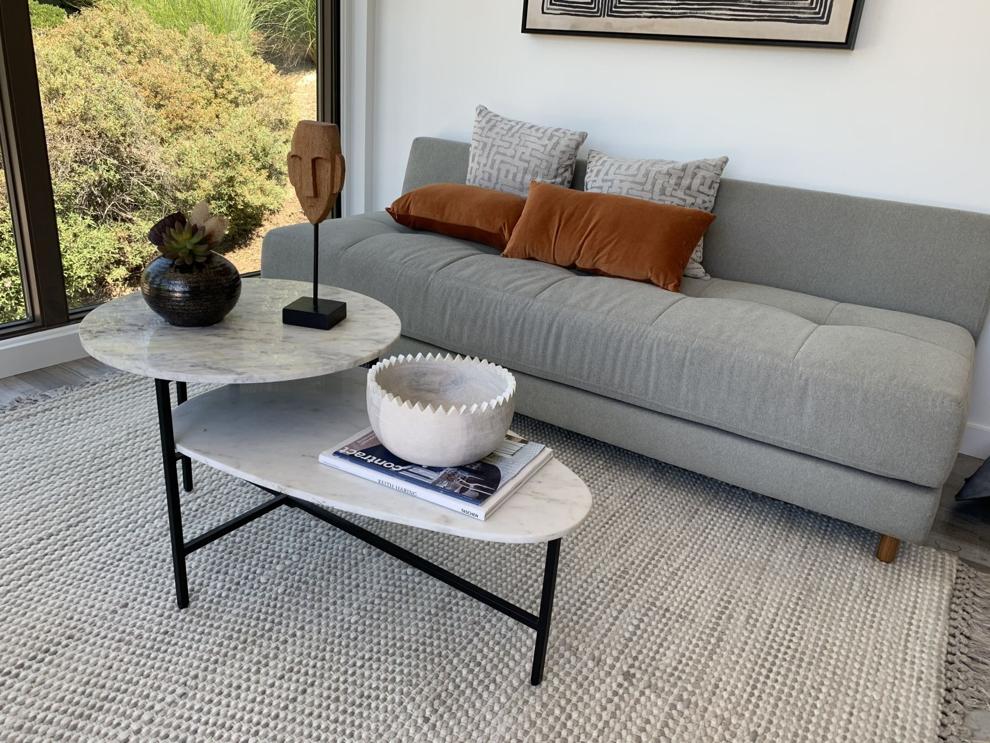 Modular homes built with 3D parts on display in Napa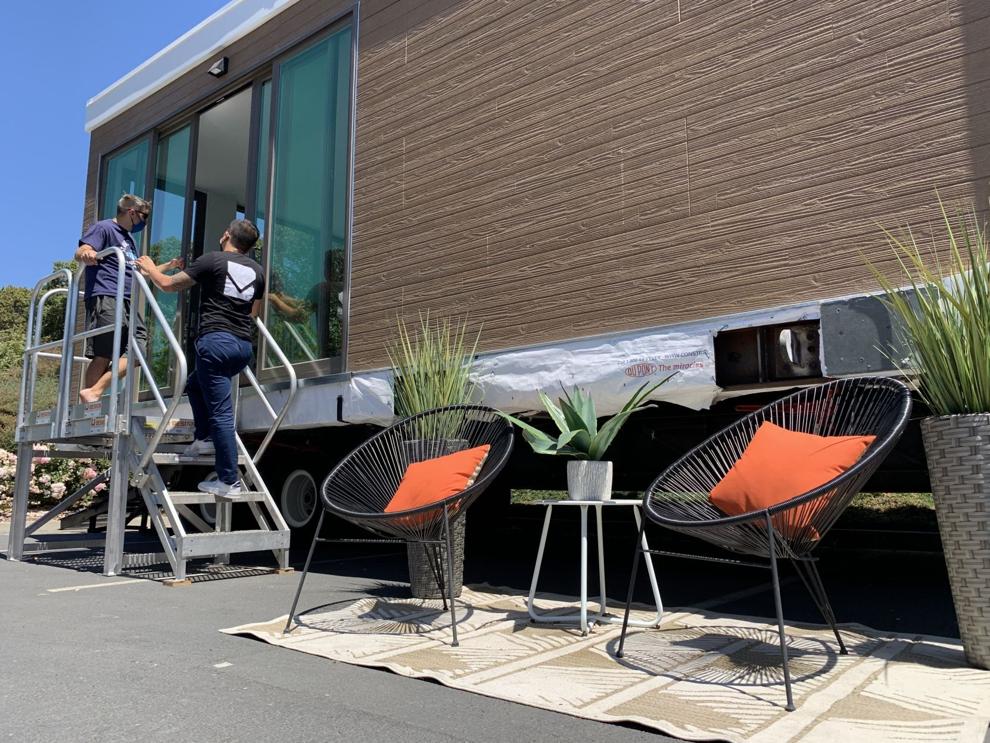 Modular homes built with 3D parts on display in Napa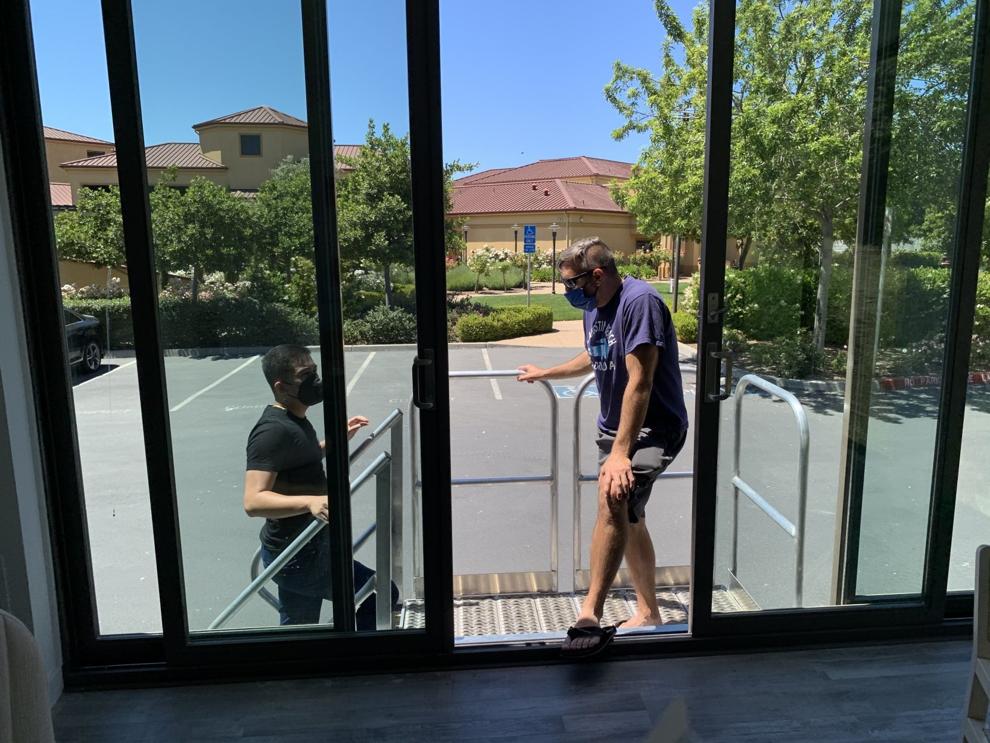 Catch up on Napa County's top news stories
Get unlimited digital access to the Napa Valley Register for just $3 for your first 3 months! Enjoy every article without restrictions and find tons of subscriber-only perks, such as access to our daily eEdition. Click here for details!