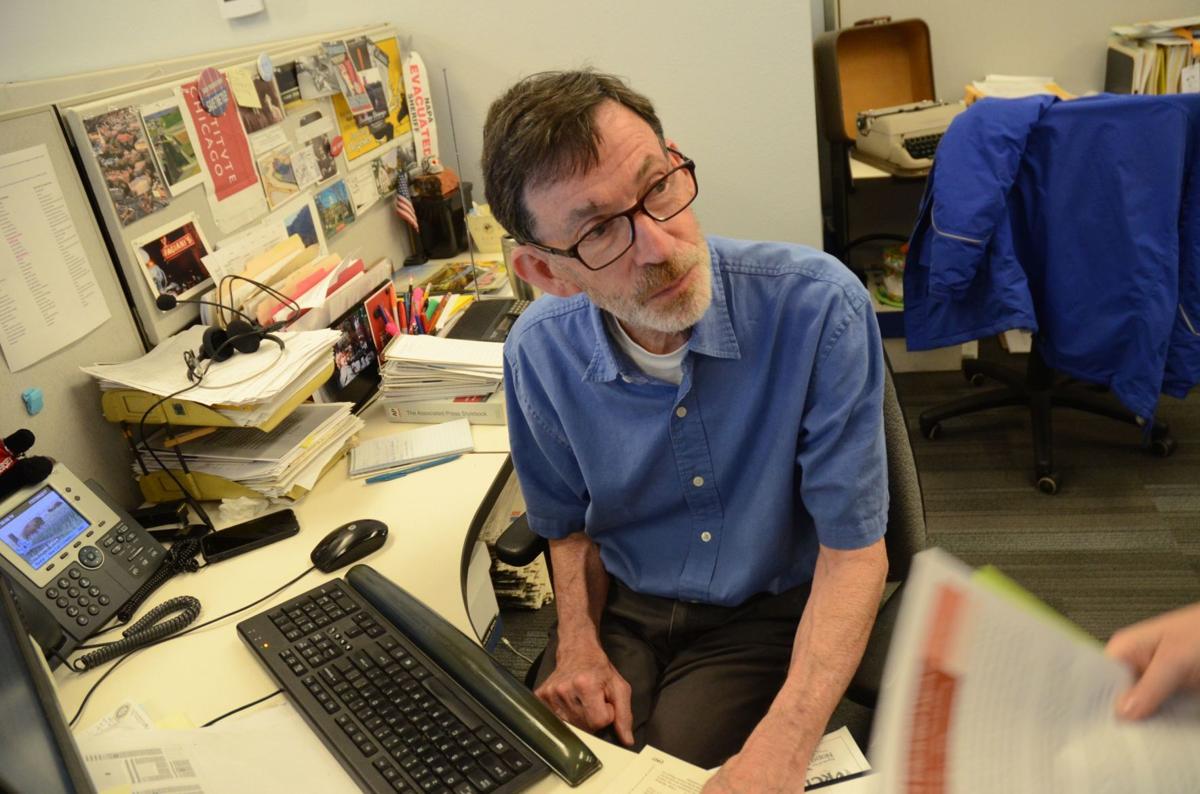 The 12 current editorial employees of Napa Valley Publishing have worked, by my best calculation, a total of 63,658 calendar days for this company as of Sunday. That's almost 174 and a half years. There is no way to estimate how many bylines, deadlines, photos, corrections, awards, celebrations and sorrows that represents collectively, but it certainly must be a hell of a lot.
Of all that work time, one person represents a remarkable amount of the total. Kevin Courtney, previously an intrepid staff writer, lately the trusty city editor, represents 27.6 percent of that collective work and life experience. The number two and three spots are a long distance behind: 14.29 percent (production guru Kelly Doren) and 12.31 percent (features editor Sasha Paulsen).
Kevin first walked into the newsroom 48 years, one month and 13 days ago (March 5, 1973). As best I can tell, his first bylined story came three days later, when his first words displayed that signature Kevin Courtney touch that we know today, on an otherwise fairly pedestrian story about international trade policy hiking the prices of many commodities: "Housewives who complain about rising beef costs don't know what woe is until they look at the price of cowhide."
Support local news coverage and the people who report it by subscribing to the Napa Valley Register.
Now, after more than five decades of journalism, almost all of it with the Register, Kevin will retire in June. His last day will be June 11.
He reports he does plan to continue his beloved "Napa Journal" column, and may guest star in other stories and projects.
It would be impossible to replace someone like Kevin, so we won't even try. My plan is to take over the news desk myself and use the open position to hire a fifth news reporter, bringing us back closer to the six we had when I started in 2014.
Kevin is one of the longest-serving employees of the Register ever. As far as we know, he is the third-longest serving, at least of the modern era. He's in the august company of L. Pierce Carson, who started out as a news reporter and evolved into a widely known wine and food writer. He died in 2017 just a month shy of his 50th anniversary at the paper.
Kevin is also in the company of a lesser-known but equally important figure at the paper. Geraldine Nalley — universally known at the Register as "Mrs. Nalley," even to the all-powerful publisher — was the last active employee to have worked at the old office on First Street, which we sold in 1966. She started in 1957 composing advertisements for local businesses and spent her final working years drawing up the daily diagram of ad and news space on our printed pages, known as the "Dummies." She retired in 2016, just short of 60 years of service.
It's difficult to overstate how remarkable Kevin's service has been to the Register and to Napa County over nearly half a century -- and nearly a third of the life of this newspaper. He chronicled life as Napa morphed from a sleepy little industrial town, surrounded by walnut and prune orchards, to a world-renowned tourist destination surrounded by a sea of highly coveted wine grapes.
His mark on both the paper and the community will be lasting.
Kevin is a charming, calm and gentle presence in the newsroom. As city editor, he is nurturing and fiercely protective of his little brood of reporters who report to him daily. He does an excellent job maintaining the daily news budget and keeping up a steady stream of stories and news briefs online.
Kevin's wry outlook on life shines through in his writing, whether on dry cop briefs or detailed looks at the Napa flood control project. He has a knack for delightfully obscure topics, such as his famous investigation into the little-known fact that the boysenberry probably originated in Napa County, although it became associated with Knott's Berry Farm in Orange County.
We'll miss Kevin. We're glad he will still grace our pages with the occasional column or story, but his absence will be keenly felt in the newsroom as we begin to return to the office after the pandemic.
Good luck, Kevin. Your retirement closes an era for the Register.
Check out the week in cartoons
Lisa Benson cartoon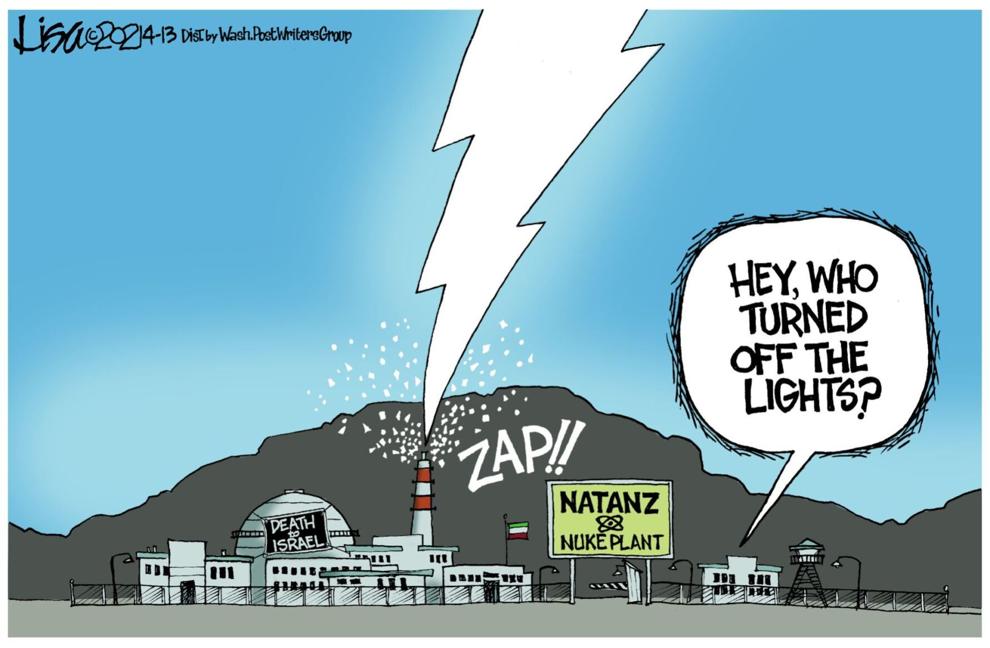 Clay Bennett cartoon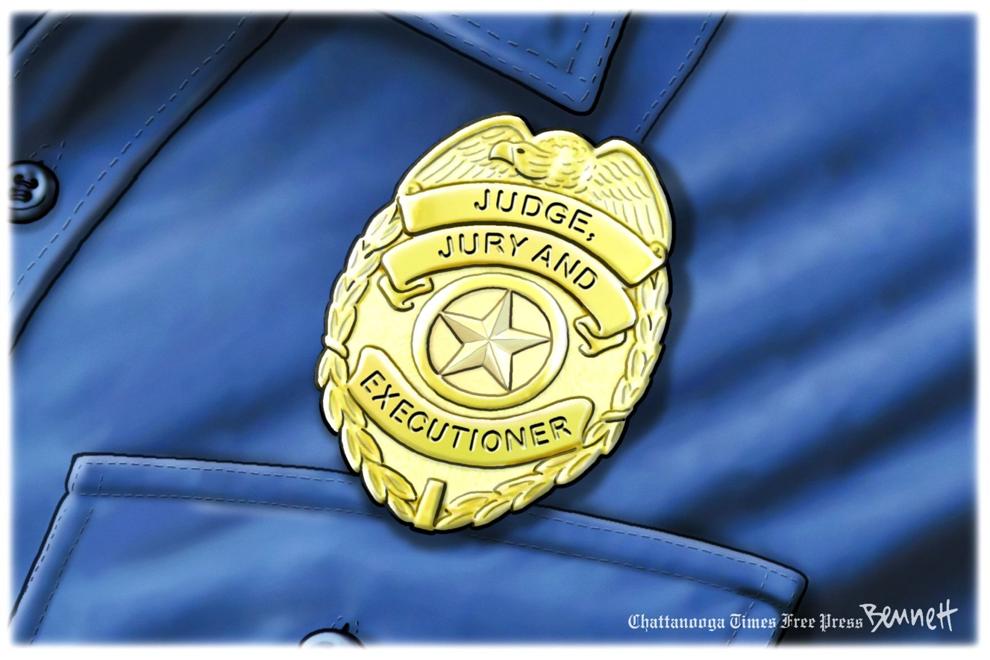 Clay Bennett cartoon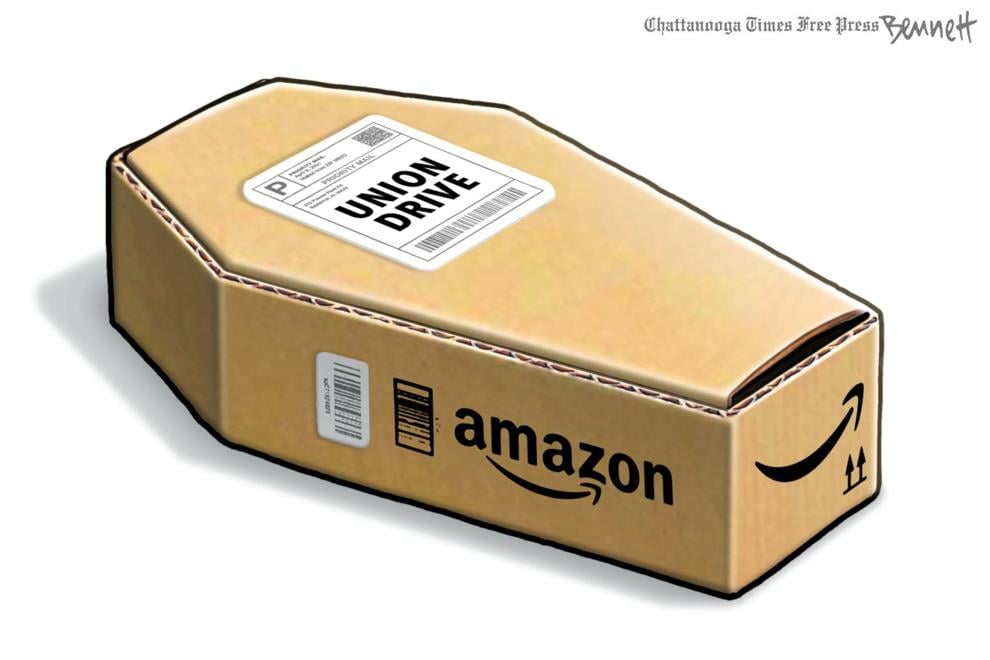 Clay Bennett cartoon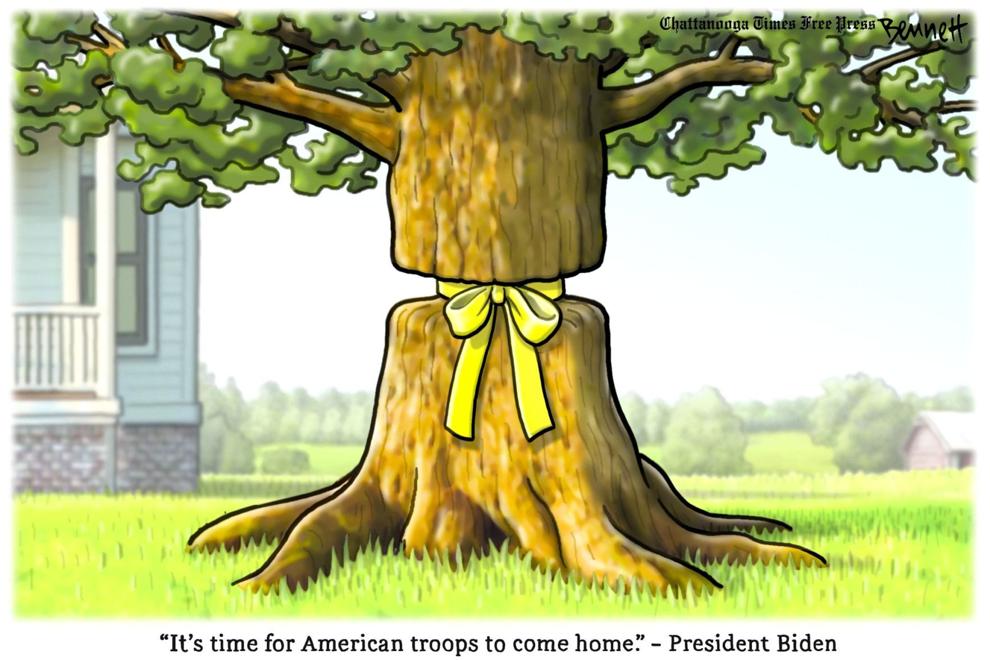 Clay Bennett cartoon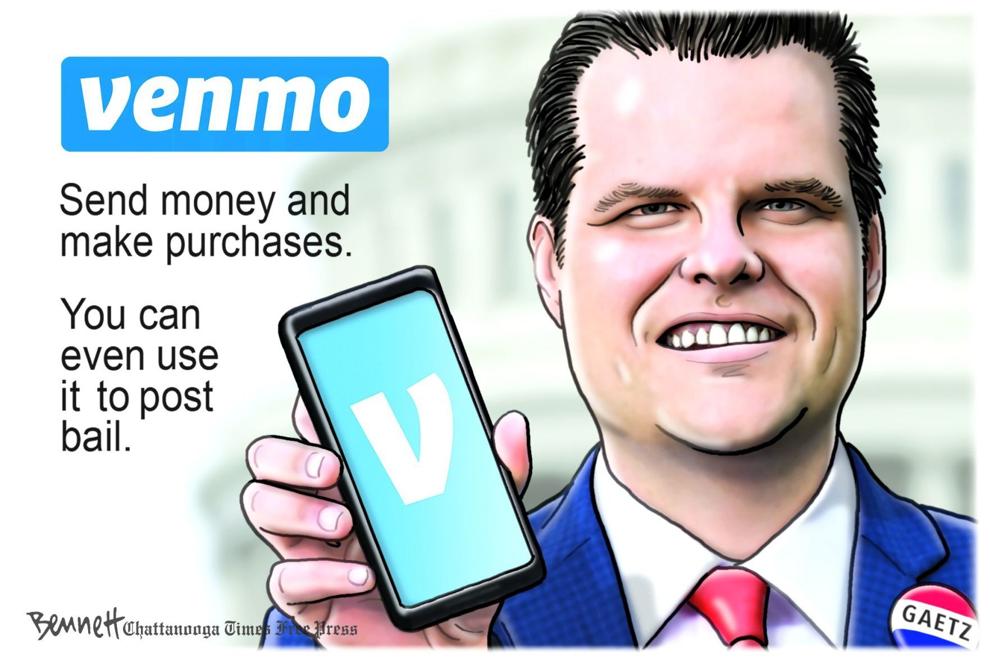 Jeff Danziger cartoon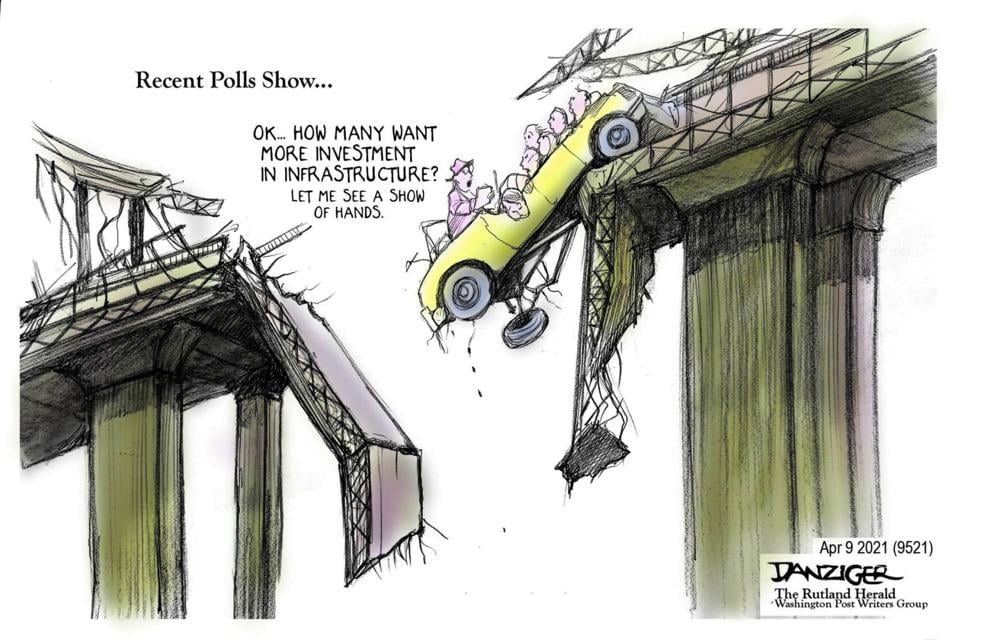 Jeff Danziger cartoon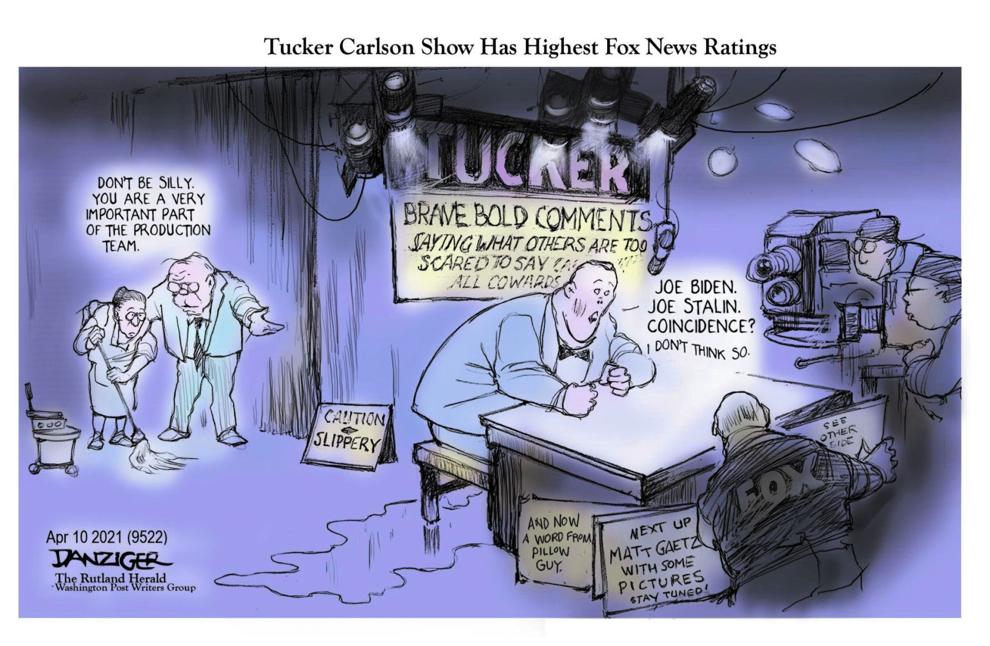 Jeff Danziger cartoon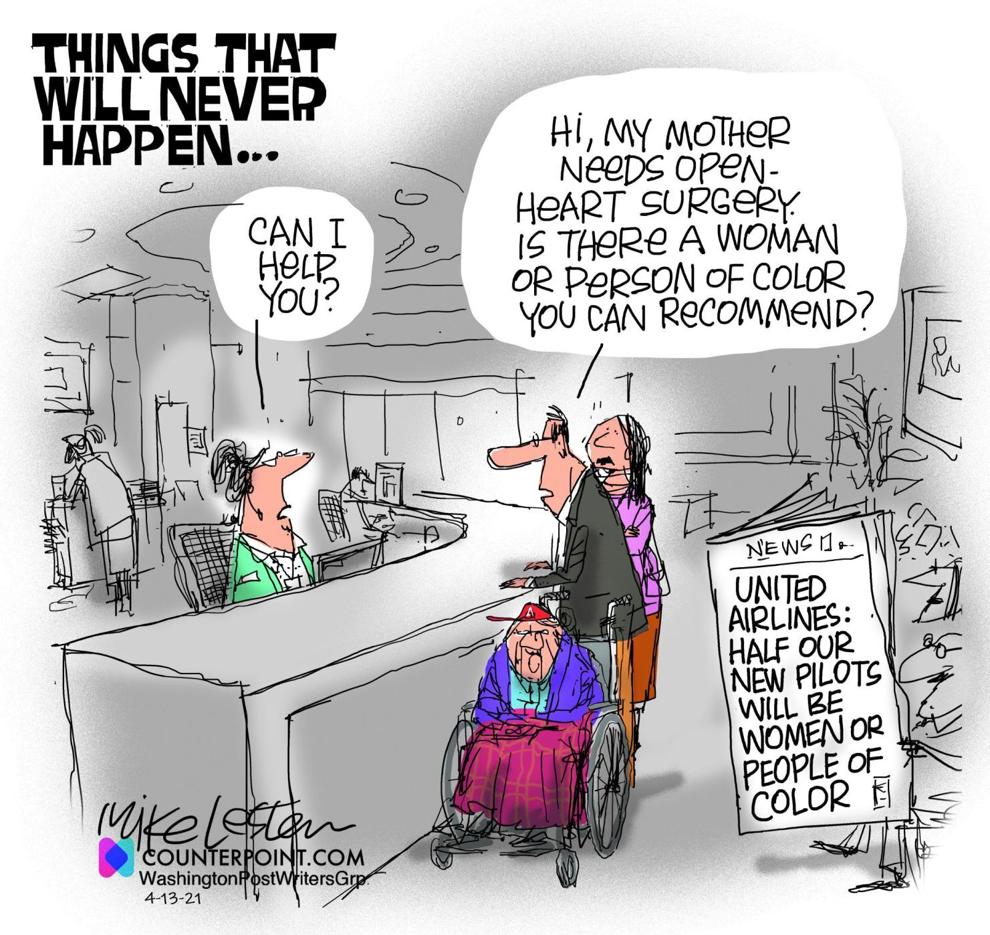 Jeff Danziger cartoon
Jeff Danziger cartoon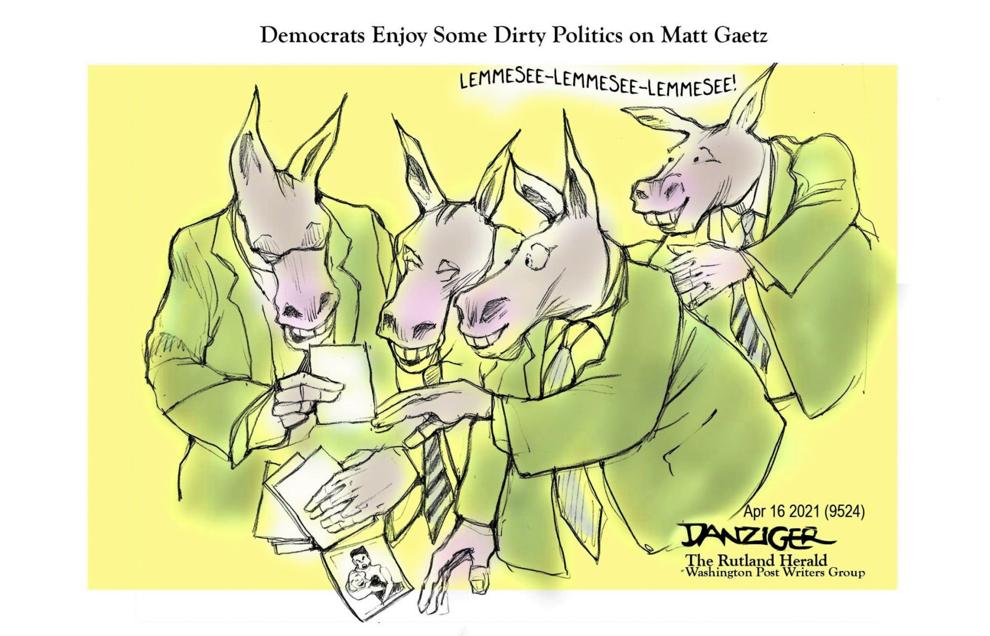 Jack Ohman editorial cartoon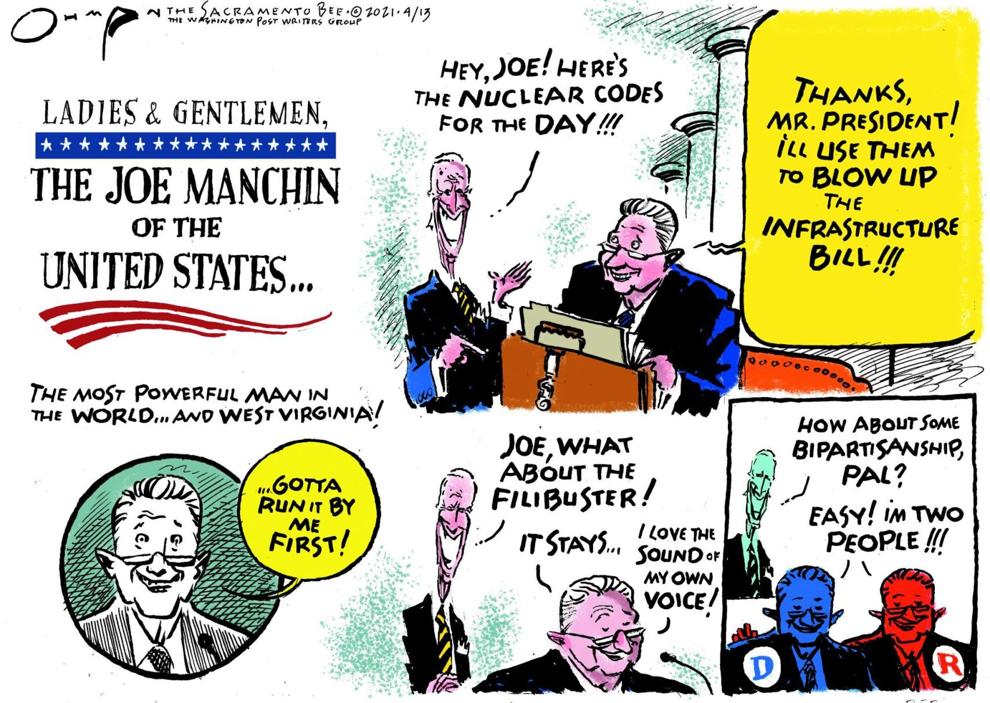 Jack Ohman editorial cartoon
Jack Ohman editorial cartoon
Jack Ohman editorial cartoon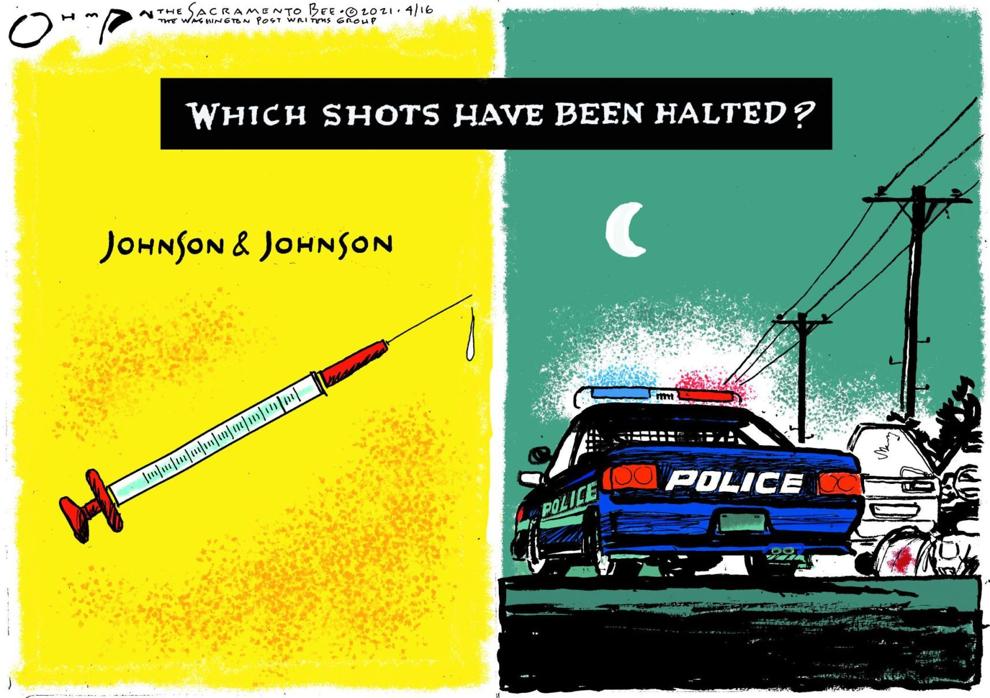 Jack Ohman editorial cartoon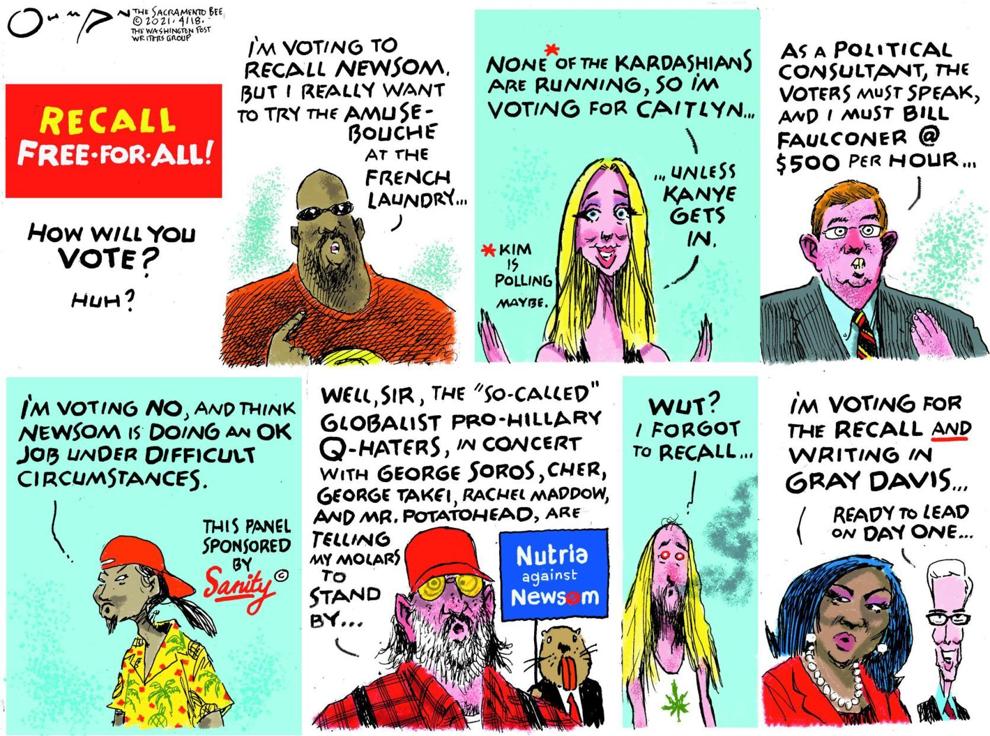 Lisa Benson cartoon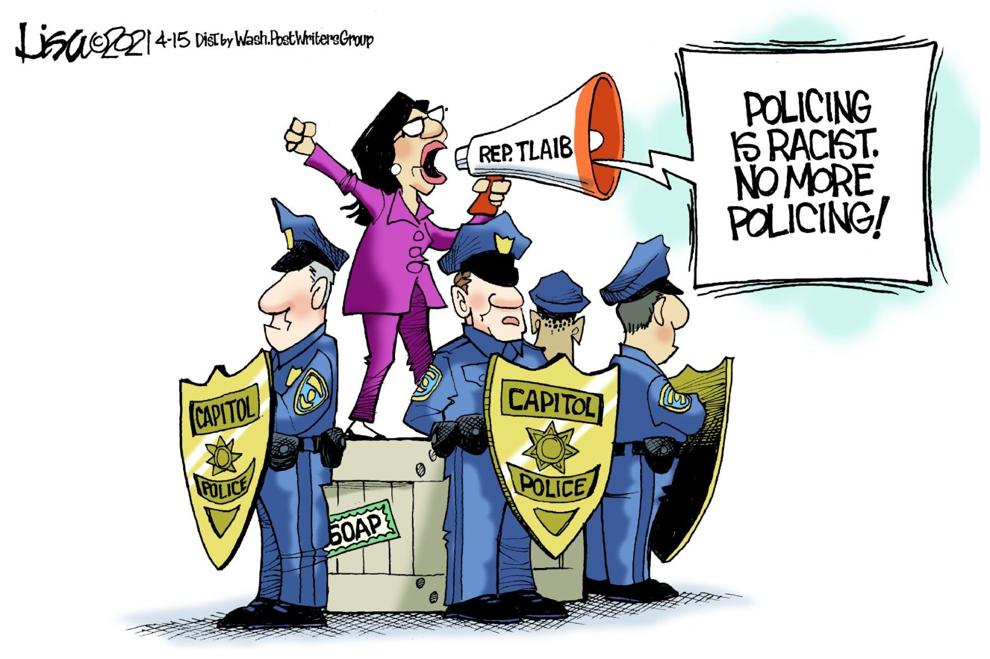 Lisa Benson cartoon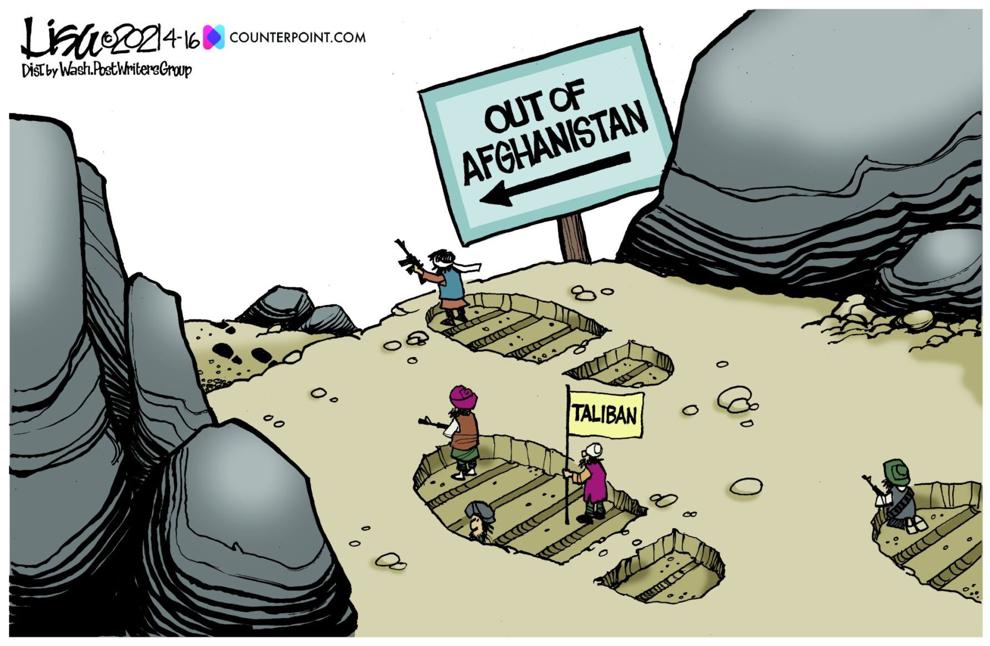 Mike Lester cartoon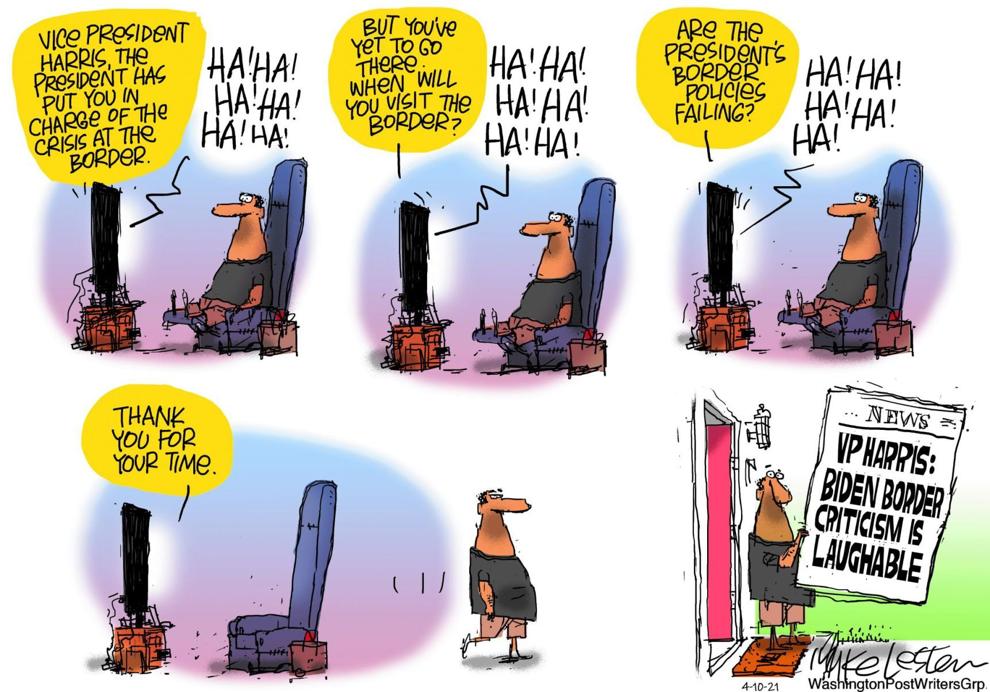 Signe Wilkinson cartoon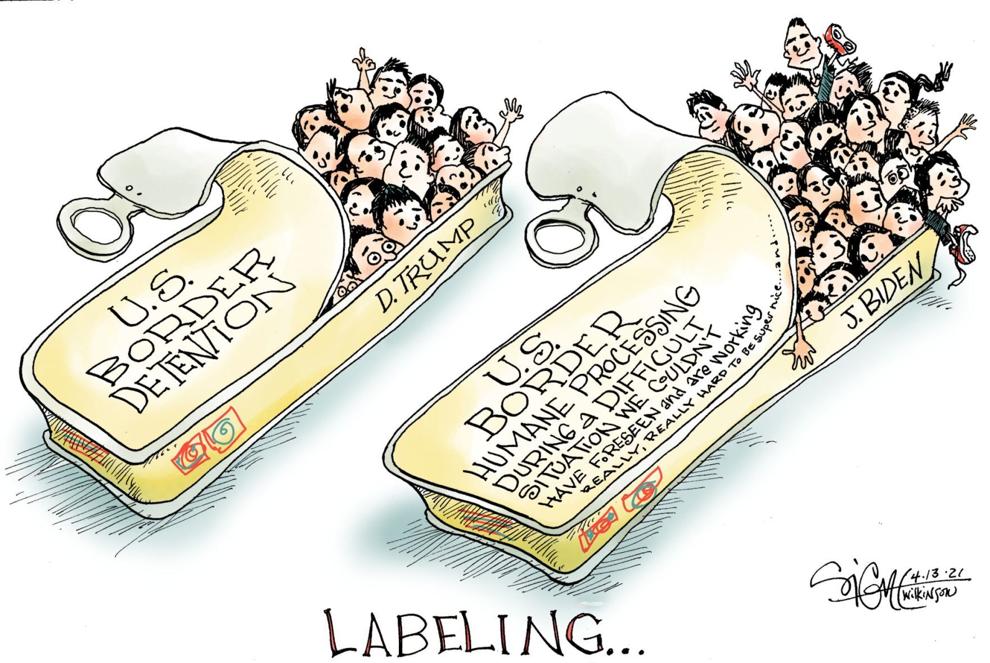 Signe Wilkinson cartoon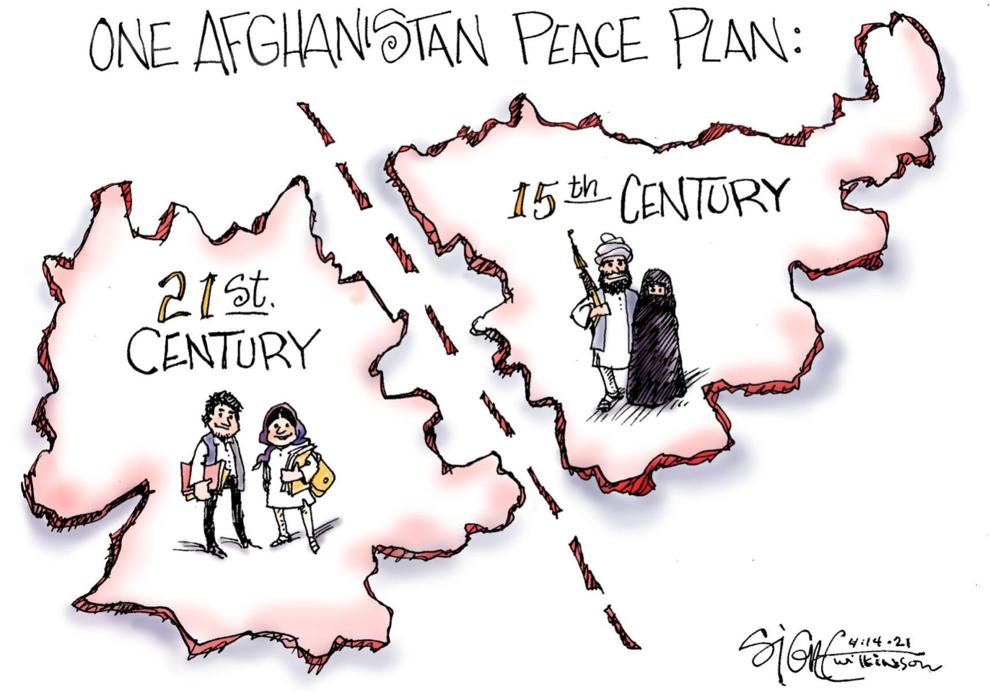 Signe Wilkinson cartoon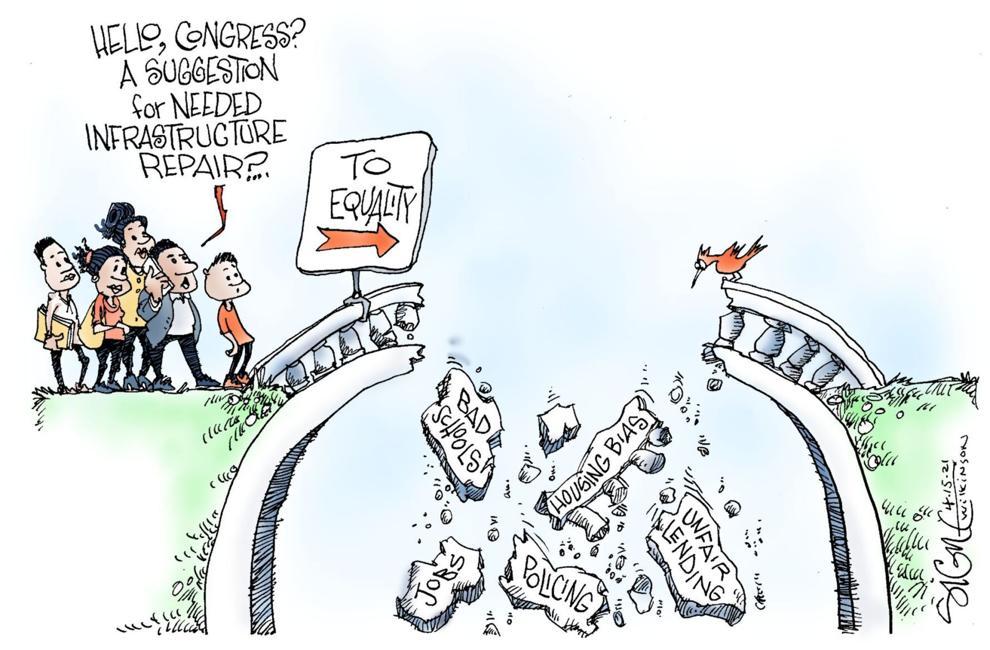 Tim Campbell cartoon