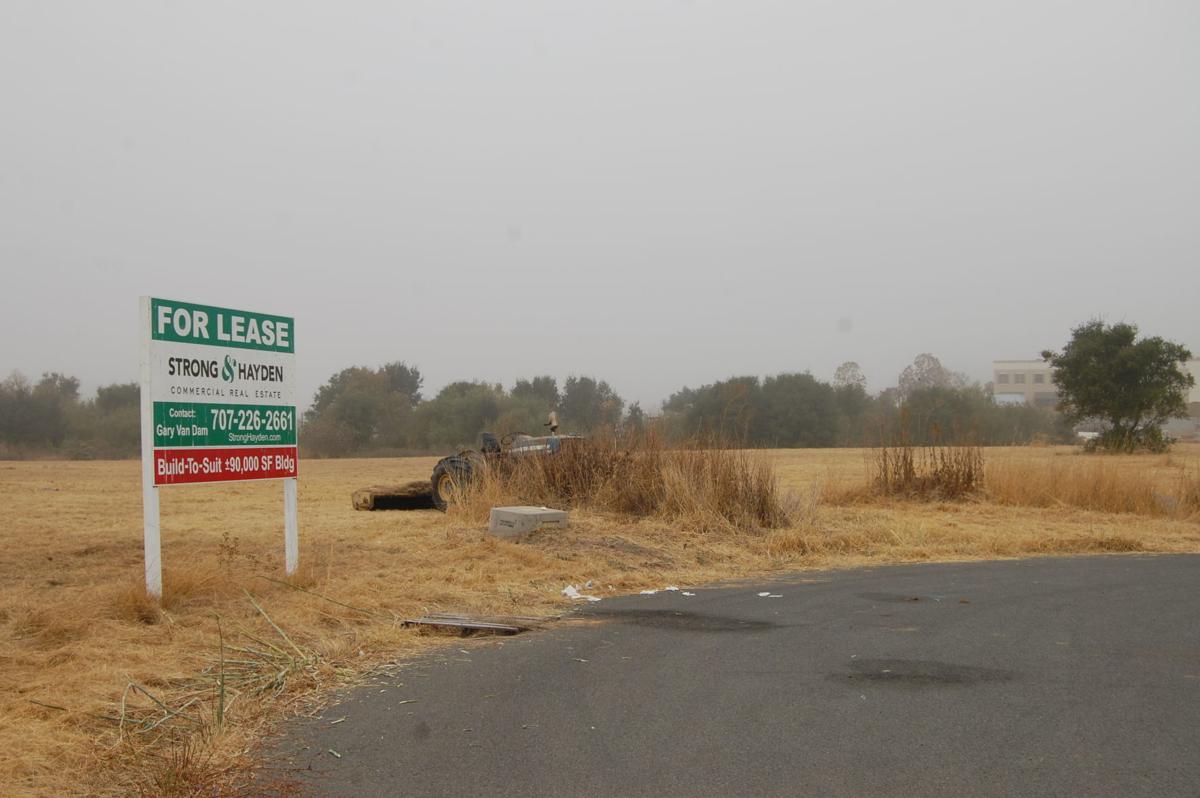 Napa County is to get a large winery with mystery tenants in one of the few local places such a venture might easily fly – the airport industrial area.
Scannell Properties won Planning Commission approval on Wednesday to build the 230,000-gallon-year Gateway East winery with tenants to be revealed later. The winery-to-be can host more than 12,000 visitors annually.
The project would likely prove controversial if targeted for some parts of the county, such as along a narrow road with rural homes nearby. The airport industrial area, officially called Napa Valley Business Park, is another story.
"Having wine production and visitation in this area that doesn't require vines to be taken out or another structure in the ag preserve – I'm in favor of that," Planning Commissioner Anne Cottrell said.
In in the airport industrial area, Gateway East winery will have the Portocork facility and a yet-to-be-built three-story office building for neighbors.
The question is who will be making the wine. It won't be Scannell Properties, which is a national development company with a regional office in Lafayette.
Matt Anderson of Scannell before the meeting called the project a "speculative winery." The company is talking with two major wine labels whose identities he can't yet reveal to the public, he said.
Gateway East winery is to be located on 5.5 acres along Gateway Road East near Sheehy Creek. The building is to have concrete tilt-up, multi-colored wall panels with glass storefronts at several locations.
"I assure you this project is going to look modern and be sleek and look attractive along the Highway 29 corridor," Anderson said.
Napa County wants to do more to encourage wineries to locate in the airport industrial area. It already exempts wineries there from having to use 75-percent county grapes, as is the case for new wine production in agricultural areas.
The Board of Supervisors on Oct. 15 agreed to work on winery permit streamlining for the airport industrial area. Wineries would face fewer bureaucratic steps when making major changes, such as upping production.
Also on Wednesday, Bill Kampton of Colliers International gave the Planning Commission an overview of airport industrial area market conditions.
American Canyon, the county and the city of Napa all have business parks in the south county. Of the 15 million square feet of warehouse/industrial space, 90 percent to 95 percent is used by wine-related businesses, he said.
Warehouses store wine there. Companies do such things as make cork stoppers or labels.
"It's a changing market from where it was 20 years ago, when we had a variety of uses," Kampton said. "It's just wine, wine and wine. Which is great. A long as things keep chugging upvalley, the industrial park is here to support it, and hopefully grow with it."
The downside is the industrial area has no diversity, he added.
One constraint is traffic on Highway 29 and Highway 12. Twenty years ago, when the industrial area had diverse uses, employers could draw on the Bay Area for workers, Kampton said. Workers could drive more easily to Napa County.
Traffic also affects trucks leaving the airport industrial area with products. IKEA in 2017 leased an American Canyon warehouse for distribution, but Kampton didn't portray this as a sign of what's to come. He's heard IKEA couldn't find anything along Interstate 80, Kampton said.
"What our traffic is doing is it's keeping out people who would come in here for distribution needs and putting more pressure on the wine industry to grow that market down there that's sitting around 15 million square feet," Kampton said.
Eight or so years ago, he could drive between the Colliers office in Fairfield and the airport industrial area in 10 minutes. He no longer tries to go back to Fairfield starting at about 2 p.m., Kampton said.
"Those commute hours are stretching out, they are getting longer," he said, adding that affects truck-dependent warehouses.
Get local news delivered to your inbox!
Subscribe to our Daily Headlines newsletter.