Napa Valley restaurants are finding it increasingly difficult to hire and retain qualified personnel. The causes are partly driven by the high cost of living but also appear linked to broader trends: lack of affordable housing, higher-paying alternative careers (e.g., construction) and slowing local population growth. These trends are exacerbated when coupled with the increasing number of Napa Valley tourists, resorts, restaurants and wineries.
"Everyone is dealing with staffing issues — it's unsustainable," said Richard Reddington, whose popular Yountville Redd restaurant closed in October.
These local challenges appear to be part of a broader national phenomenon. In 2017 the National Restaurant Association reported that nearly 40 percent of its members listed labor recruitment as their top challenge, which was up from only 15 percent in 2015.
However, the impact is perhaps hitting independent Napa Valley restaurants the hardest: So far in 2018 five well-liked eateries have closed with each of their owners pointing, at least in part, to the difficulties of finding and retaining qualified staff.
Beyond the closings, new restaurant openings have been delayed, and some eateries are scrapping or have modified their business models toward less-labor-intensive alternatives, while some of the valley's finest expert culinarians have packed their bags.
The data
The California Department of Alcoholic Beverage Control (ABC) reports that Napa County had 62 Type 47 restaurant permits in 2008. In 2018 there are 82 such permits, a 32 percent increase. However, these are not the only permits that allow the sale of food, and so according to the Visit Napa Valley website, there are actually now 188 places to dine in the valley.
Since 2010, wineries can serve food to pair with their wine offerings. There were 557 Type 02 winery licenses in Napa County in 2008, according to the ABC, and a total of 1,616 such licenses in 2018 (a 190 percent increase). Some wineries have multiple 02 licenses — one for their winery and others for their tasting room(s). There are also hundreds of "caterer" licenses currently issued in Napa County.
According to a recent City of Napa Economic Development Division report, in 2017 there were 2,365 total hotel/resort rooms already existing in the city of Napa and the surrounding area. The report says lodging applications in process or in the conceptual design phase will increase that number to 4,783 (a 102 percent expected increase). Most of these hotels and resorts are also building new restaurants to serve their guests.
House prices are out of reach: according to Zillow, the median sold-price of a single-family home in Napa County in 2011 was $361,000 but in 2018 reached $706,000, a 95.5 percent increase. Compare that to the median sold-price of a single-family home in the United States in 2011, which was $152,000 and today is $235,000 — only a 54 percent increase.
The Napa Valley had about 2.9 million visitors in 2012, according to a Destination Analysis report, but that number grew to 3.5 million visitors in 2016, according to Visit Napa Valley data — a growth of more than 20 percent in four short years.
California census data reports the population of Napa County fell from 141,784 on Jan. 1, 2017, to 141,294 on Jan 1. 2018 — a 0.3 percent decrease.
What these numbers point to is a staggering increasing need for restaurant laborers while at the same time there is a stagnant or even shrinking pool of local talent.
No applicants
Turnover in the restaurant business is nothing new, but here it's different. According to the Bureau of Labor Statistics, in 2016 the annual national turnover rate within the restaurant and accommodations sector was 72.9 percent, compared to 46.1 percent in the total U.S. private sector. However, Eater reported that a local study suggested that in 2017 Bay Area turnover for cooks was as high as 120 percent per year.
"Finding and keeping staff in the Napa Valley is at crisis levels," said Tamer Hamawi, co-owner of Napa's newly opened Gran Electrica. "We've given up placing ads because there is no point — it costs money and we don't get any responses. Whereas in New York I get hundreds of applicants for a job opening, here I am lucky to get one or two."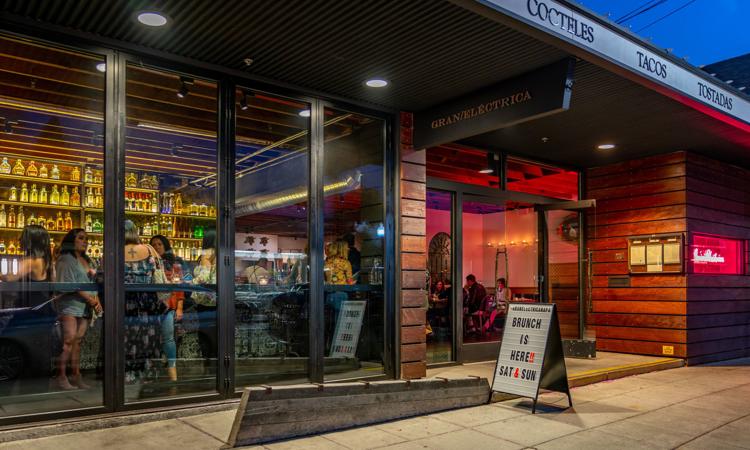 And even when applicants do come they might not stay long.
"Although we have been blessed with our staff staying, when we do need people it is very hard to find driven people," said Bettina Rouas, owner of Napa's Angèle Restaurant. "The people that do come in know that they are in high demand so they don't try as hard to impress us. We have had multiple people come in, work a couple of days and then disappear."
The scarcity is pushing some to modify their business concepts
"We haven't had a bartender in months because no one is applying for the job — we basically don't have the staff to accommodate our original concept," said Douglas Keane, chef-owner of St. Helena's Two Birds One Stone. "I have never seen it like this before."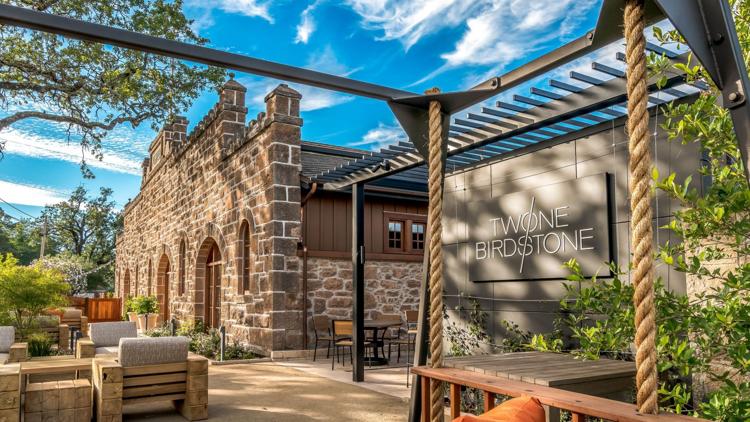 The result of the changing conditions for Keane is that he and his team have decided to transform what had been an Asian-fusion concept to an American-styled "Roadhouse 29" restaurant in early 2019.
"The new format will allow us to have a focused number of staff while at the same time retaining high quality," Keane said.
When St. Helena's The Charter Oak opened in 2017 the owners were well aware of the challenges of staffing and even built special tables to include silverware drawers so that patrons might replenish or replace knives or forks as they needed to.
"We had to rethink every step of the process," said co-owner Nathaniel Dorn. "We place a pitcher of water on the table and guests are given a corkscrew and glasses when they bring in their own wines to drink — like if you were at your family's home. It is possible to build a new model of high-quality service with fewer touchpoints, but it's not easy and not everything works like you might have imagined."
A long drive
"Staffing has become the greatest challenge to every restaurant in the Napa Valley," said Redd's former general manager, Guy Rebentisch. "First it's too expensive to live here for many — two of my staff drove in from Sacramento four or five times a week."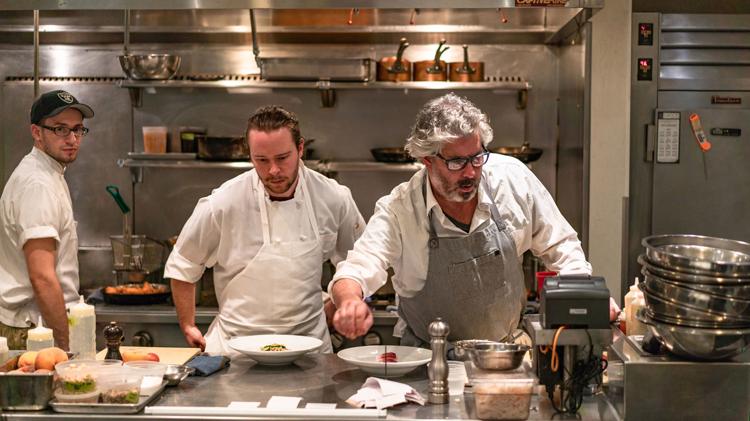 St. Helena's 30-year-old Michelin-starred Restaurant Terra closed this year.
"It (the closing) is mostly about staffing," said Lissa Doumani, co-owner. "It is so difficult to find someone; there are so many more businesses opening, and housing is so limited and expensive."
Doumani reported that one of their cooks drove from Danville (62 miles away).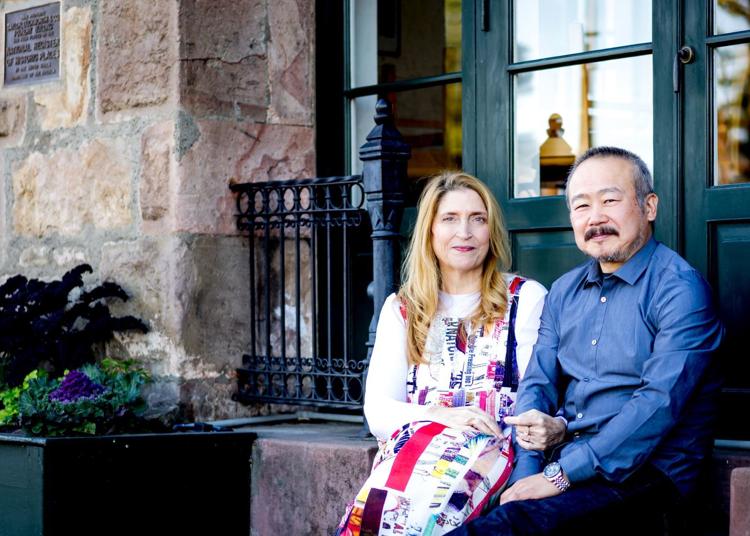 You have free articles remaining.
"At the end of service these are horrible drives," she said. "Add to that when our staff had to come to work — which is between 2 and 3:30 p.m. — the traffic is out of control and so there is more stress."
Fires have only made the situation more dire.
"We used to get new folks coming in more from Lake County and Santa Rosa, but that's pretty much dried up since the fires," St. Helena's Cook chef, Ryder Zetts, said before moving to Nashville for a new chef position, citing staff challenges as one of the main reasons for leaving.
The Napa Valley is no longer a must-stop on a culinarian's journey.
Whereas the Napa Valley used to be one of only a few critical destinations for any serious restaurant professional's curriculum vitae, that has changed, further reducing the pool of applicants.
"A decade ago if you were serious about being a chef or sommelier you needed to have San Francisco, New York or the Napa Valley on your resume," said Chris Cosentino, chef-owner of St. Helena's Acacia House. "But now nearly every city has its own vibrant food culture, and so people can work where the cost of living is lower or in a city that's closer to their families. Cities like Austin, Portland, Seattle, Boulder, Charlotte and Nashville have become culinary destinations in their own rights."
Food competition from wineries
Although the entire Bay Area is facing challenges finding restaurant staff, the Napa Valley is facing something that other areas are not: A new competitor has entered the ring.
"(Yountville's) Redd's closing says a lot about the changing dynamics of dining in the valley," said Chris Blanchard, a master sommelier who worked at Redd from 2005 to 2008. "Restaurants have to compete with so many wineries that are now offering food pairings and lunches, with in-house chefs creating menus to keep their visitors engaged. Tourists aren't necessarily interested in a big dinner or fancy lunch when they can have a food experience at the winery. It's really tough on restaurants now."
Ordinance No. 1340
Pressured by wineries that were seeking new ways to attract customers during the Great Recession, in 2010 the Napa County Board of Supervisors approved wineries to include food in their tastings. In the modified version — Ordinance No. 1340 — the phrase "Marketing of wine" was allowed to "include food service, including food and wine pairings, where all such food service is provided without charge except to the extent of cost recovery."
Anticipating how the change might be abused, the supervisors added language that "Food service may not involve menu options and meal service such that the winery functions as a café or restaurant."
However, wineries have gotten around this restriction. The Prisoner, Constellation's new winery, has a $125 pairing that includes five courses, one of which is A5 Wagyu Beef, which certainly doesn't take a backseat to a $45 wine. They also have two kitchens and six chefs on staff. And they are not the only ones. Nearly all of the major wineries (and many so-called "virtual wineries") have pushed this nearly unenforced new ordinance to the point where the blurring of restaurants and wineries is becoming indistinguishable.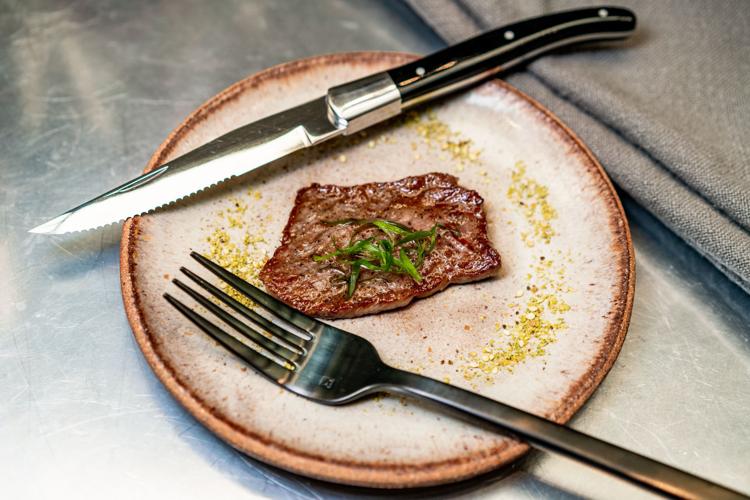 When wineries function as restaurants there are a host of impacts. The first is that the number of competitors increases, but because the wineries are not "charging" for the food, they treat these meal-events as marketing expenses. The chefs and staff who work at these wineries are recruited from the restaurant labor pool, and their compensation and their schedules can be more like a 9-to-5 job than a comparable restaurant position.
Culinary models that appear to be working in the Napa Valley


Go to places like Yountville's Mustards Grill and Ciccio, St. Helena's Cook or Napa's Angele and you are likely to find them busy, with at least a few locals thrown into the mix. At these places you'll find that the food is consistently very good, that the owners are often there and that the staff has been around longer than a few months and they likely remember your name.
"The reason this place has been so successful and able to keep its staff is because Bettina — who we call 'Momma' — has created a culture where the staff and customers are like family," said Patrick Kelly, Angèle's executive chef.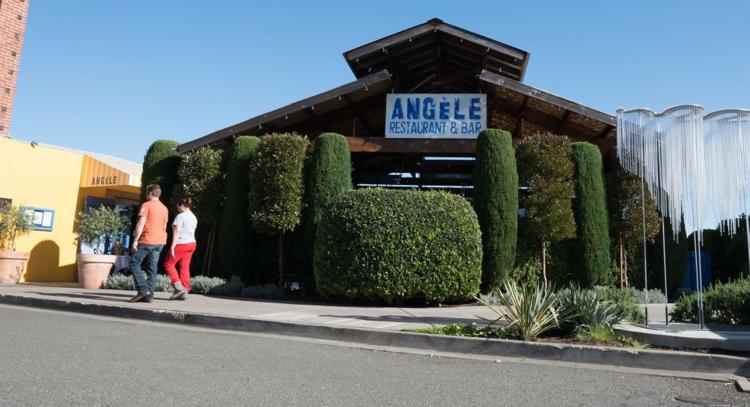 "We spend a lot of time with our staff, mentoring, teaching and investing in them," Rouas said. "We are willing to put the time and effort into people who might not have a lot of experience but show a lot of potential. We truly care about our employees. We also give them structure, which is not for everyone. But I feel structure keeps people in line and striving for perfection.
"We also do small things like fill the candy drawer on weekends, we celebrate everyone's birthday and have pizzas on busy days — these are small things, but I feel they create a positive environment."
The Thomas Keller Group has half a dozen eateries in Yountville. From the highest of the high-end French Laundry to his newest tacos-and-tequila yet-to-open restaurant (the opening rumored to have been delayed by an inability to find staff), TKG has not only reached a level of culinary creations that is the envy of the world, they've also found that concentration and coverage of customers' needs seem synergistic.
Brasswoods restaurant in St. Helena has found an interesting angle, bridging the worlds of wine and food. In 2016 the owners, Edwin and Stacia Williams, hired Marcus Marquez, former general manager at Goose & Gander in St. Helena, to reimagine an ailing complex that included a winery, mall, bakery and restaurant. Marquez rebranded the site, brought in the crew from the closed St. Helena Restaurant Tra Vigne (who brought with them a collection of local customers, too) and went about transforming the location into a hub for food and wine.
"We have 26 custom-crush clients at the winery and also serve their wines here at the restaurant — It's a win-win," Marquez said. "We also invest in our people — we have a 401(k) program and we support training and education. What the young people want to know is, 'Where is this going in five years?' They are concerned about working toward something meaningful, not just receiving a paycheck."
In what seems less about food and more about an eco-focused experience, St. Helena's Farmstead has grown into what amounts to a small village with gardens, indoor and outdoor dining, a coffeehouse and open spaces for events such as movies, music and discussions that are held right alongside people enjoying dinner. Every restaurant in the Napa Valley can't afford such a vision, but all restaurateurs can learn something by observing how customers and staff interact with this unique environment.
Solutions to the staffing crisis remain elusive


There are generally three camps when it comes to the staffing crisis within the Napa Valley: grow, shrink or change (or some combination of these). For example, there are those who believe that if we put the brakes on what has been significant growth we'd be able to catch our breath and find some equilibrium. Some believe that we can just grow our way out of the problem, adding even more wineries, restaurants and attractions. Nearly everyone points to adding more low-cost housing (e.g., local measures to raise the hotel tax on the Nov. 6 ballot) yet most communities are finding pushback from the neighbors when plans actually surface.
There are those who believe technology and switching to "fast-casual" or self-service models will fix the problem. However, without innovative chefs and high-quality food-service professionals the highly regarded Napa Valley food culture will diminish.
One solution might be staring the Napa Valley in the face. St. Helena's Culinary Institute of America at Greystone graduates roughly 60 young, highly motivated and well-trained culinarians every three months. Yet nearly all of them leave the area, mostly because they can't find an affordable place to live. What if the Napa Valley community came together and found a solution to help keep them around?
Calistoga and Napa are attempting such action, but given the pushback in St. Helena when such a solution was presented to the community it might be tough. In the short term, if I owned a restaurant in the valley I'd be courting these graduates and others like them as if my success depended on it.