YOUNTVILLE — Outside of Madison Hall at the Veterans Home is a splotchy cream wall, where someone has haphazardly painted over brick red letters that once read "THE PATHWAY HOME."
The crime scene that law enforcement saw on March 9, 2018 was so disturbing that the FBI agents who uncovered it remain haunted by what they saw.
"That is a poison that law enforcement drinks and has to live with," said John Bennett, who heads the FBI's San Francisco chapter. "You don't just walk away from that."
The events of that day have spurred change at the campus, which is the largest of its kind in California and was called the "crumbling crown jewel" of the state Veterans Home system in a 2017 Little Hoover Commission report. The Yountville campus can house up to 1,000 veterans and their spouses, and is among the oldest and largest in the nation, according to the report.
CHP, which usually oversees state buildings because it is a state agency, has resumed responsibility for law enforcement services at the Home after nearly two decades of oversight by the Sheriff's Office.
Of the four agencies that responded to the Pathway shooting, the FBI was the only agency to grant an interview for this article. CHP insisted on issuing prepared statements.
The Napa Police Department deferred to the Sheriff's Office. The Sheriff's Office said Deputy Steve Lombardi, who traded fire with the gunman, was a hero but declined to comment further citing the possibility of litigation. The Sheriff's Office deferred to Napa County Counsel to elaborate, and a county attorney said the office could not comment on pending or potential future litigation.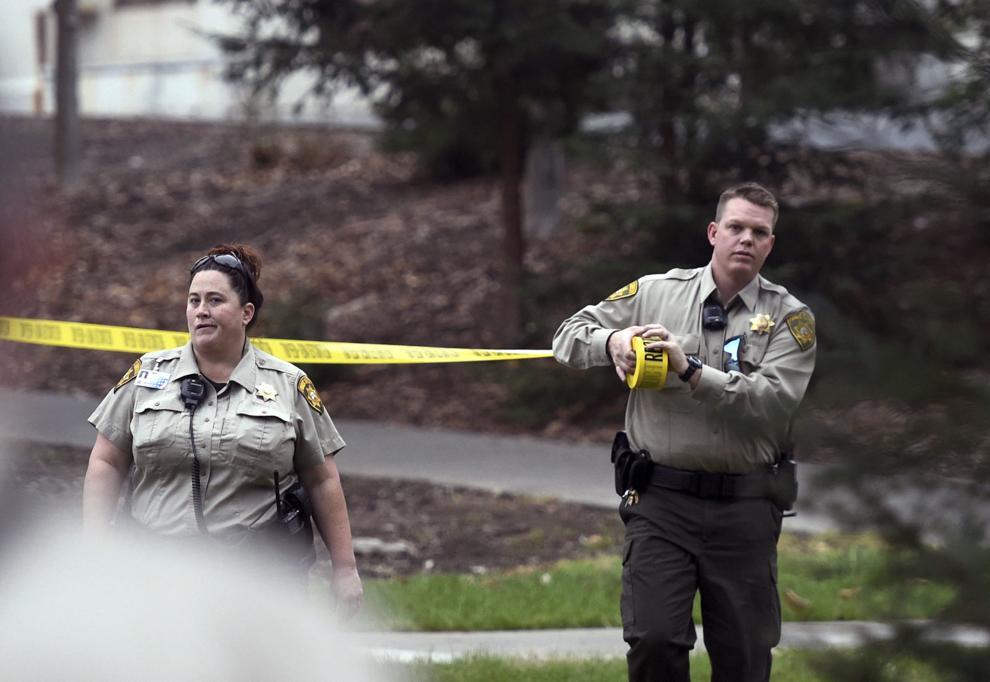 'It was over before we even got there'
Bennett of the FBI remotely oversaw the FBI's coordination with local agencies on the day of the shooting. It's unusual for the bureau to respond to an active shooter call, especially one involving hostages.
The scene was chaotic, he said. People wandered around the open campus, media personnel were scattered about the scene, and law enforcement worked to bring order to the site.
It was also an unusual call, Bennett said, because active shooter incidents tend to be over quickly. The impasse ended about seven hours after shots rang out in Madison Hall, when the FBI sent up a robot and found four bodies.
"It was over before we even got there," he said. "We just didn't know that."
Bennett noted that two months before the attack, the FBI trained 30 local officers, including some from the Sheriff's Office, and practiced responding to an active shooter at the Napa Valley College library. The training was scheduled at the request of Napa law enforcement, he said.
"If we think that we're above or beyond a major incident happening ... then we're not doing what the public pays us to do," said Sheriff's Sgt. John Hallman at the January training session.
Keith Behlmer, a retired Napa Sheriff's captain and former office spokesperson, was ready to go into retirement March 9, the last day of an administrative leave. He was at home when a reporter called him and asked for comment on what was happening in Yountville.
Behlmer said he hung up the phone and started making calls, trying to figure out what was going on, and the sheriff asked him to respond to the Veterans Home. Behlmer, who spent three decades of his career on a SWAT team, helped manage the scene.
Four law enforcement agencies were on site and it was unorganized, as active shooter sites typically are, he said. Everyone wants to help, but officers don't know where colleagues from other agencies are.
"It gets chaotic because you don't have a system in place," he said.
Behlmer said it was a bittersweet end to his career. It was horrific that three people were killed, but rewarding to watch his team do good work, he said. Deputy Lombardi risked everything to save the people inside Madison Hall, knowing that he was facing an armed veteran.
"The heroism he showed that day … it was just incredible," Behlmer said.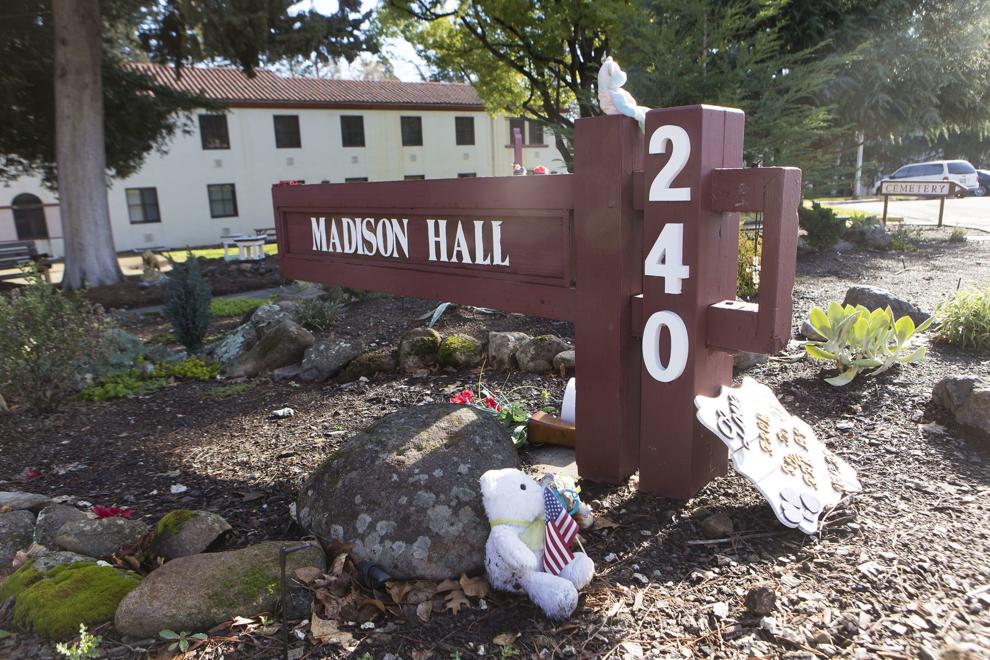 CHP retakes control of the home
The incident touched off a series of meetings between the Sheriff's Office and CHP, which resulted in the canceling of a years-long agreement that made the Sheriff's Office responsible for handling law enforcement calls on the campus. The home also has its own security force, armed with batons and pepper spray but no firearms.
CHP declined to make anyone available for an interview and communicated through email.
CHP said it had once provided law enforcement services to the campus, but entered into an agreement that transitioned responsibility for the campus to the Napa County Sheriff's Office in November 2001.
CHP said it resumed responsibility for law enforcement services in October 2018.
Behlmer, retired Sheriff's Office captain, speculated that his former colleagues would welcome the change.
"It was long overdue," he said.
The California Department of Veterans Affairs, which oversees the Veterans Home, declined to make Frederick Just, who was sworn in as head of the Yountville campus in June, available for an interview. The department wants the Home to instead "focus on our staff and our residents," said department spokesperson Lindsey Sin. The department emailed responses to written questions.
Sin wrote that CHP has had an increased presence on the campus since March 9. She said she would not elaborate further on security information.
She noted that Pathway's lease made it responsible for its own security and emergency preparedness plan.
Guards need better training, union says
The Veterans Home campus has seen some changes in the past year, but the state law enforcement union says there's more to be done.
The campus employs the wrong type of security guard to protect residents and visitors, and staffing levels are low, said Ryan Navarre, an attorney with the California Statewide Law Enforcement Association. Officers are often alone while on duty, but two or three should ideally be on duty working together. Large facilities, such as the Veterans Home, can become a target for violence, he said.
"Everything we're talking about … was talked about before this tragedy," Navarre said. "This is something we've identified years and years ago as a need."
The state hires different kinds of security guards, but the Yountville campus employs a type of security guard known as a firefighter security officer.
Guards patrol the campus in black and white cars marked by a seven-point star. A member of the public might think firefighter security officers are actually sheriff's deputies, he said.
CSLEA advocated for the state to hire the same kind of officers employed in state hospitals, known as hospital police officers. Hospital police officers still aren't an ideal fit, but have a higher level of authority and training, he said.
"It's leaps and bounds better than what they're currently employing," Navarre said.
Most CHP officers wouldn't even qualify to be a firefighter security officer, because the position requires a year of education or experience as a firefighter, Navarre said. This limits the pool of eligible officers and requires officers to have training that they don't really use on the job, he said.
The union tried to push the state to hire a different type of security guard before the shooting, but ramped up its efforts after the incident. It argued that the Veterans Home security guards needed more training and equipment.
"For the first time, the department decided to do something," Navarre said.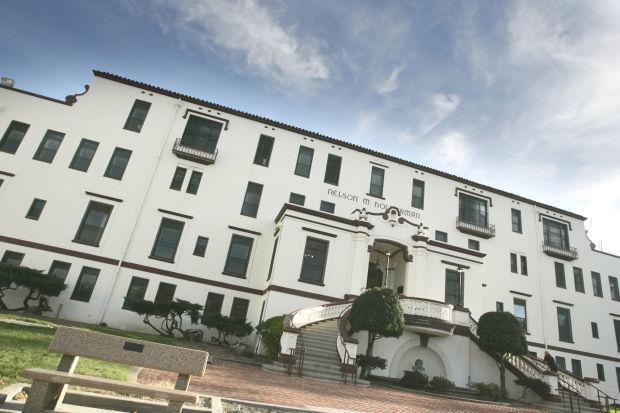 For a time, it seemed the state veterans department, known as CalVet, agreed firefighter security officers were not appropriate guardians of the campus.
CalVet wrote in an August letter to the state's HR department that the "positions are misallocated due to a current contract with the County of Napa," which has provided firefighting services to the campus for the past 16 years. The county has leased a firefighter training facility on the property since 1997, according to a recent state audit.
Veterans Home security guards no longer fight fires, CalVet wrote. It is the only one of eight Veterans Home campuses that employs firefighter security officers. Hospital police officers would "allow the veterans home to provide services that are more closely related to the needs of the home," CalVet wrote.
The letter referenced a Sacramento Bee article on a California Highway Patrol site assessment that recommended the campus install security features such as a security checkpoint, front gate, fencing, working locks and intercoms.
The report "insinuated that the State of California was not doing enough to protect its residents," CalVet wrote.
Months later, in December, the department withdrew its request to hire hospital police officers.
"We determined that the increased CHP presence and our existing public safety force provides an appropriate level of security," wrote CalVet spokesperson Sin in an email.
Sin wrote that firefighter safety officers receive a higher level of training than the security guards who work in other state veterans homes. An online job description shows the security guard and firefighter security officer positions are similar, except the former can't fight fires. Officers at the Yountville campus have fought fires in the past, Sin said.
Sin noted that veterans homes are different from state mental hospitals. They are intended to be residential communities where veterans can come and go.
"They are not military bases, nor are they state hospitals where residents are involuntarily placed or committed to a treatment facility with lock downs and security perimeters," Sin wrote.
The safety and well-being of staff and veterans is a top priority, Sin wrote. CalVet Secretary Vito Imbasciani wrote that the department will keep the victims' families, friends and co-workers "close to our hearts" as the year anniversary of the incident approaches.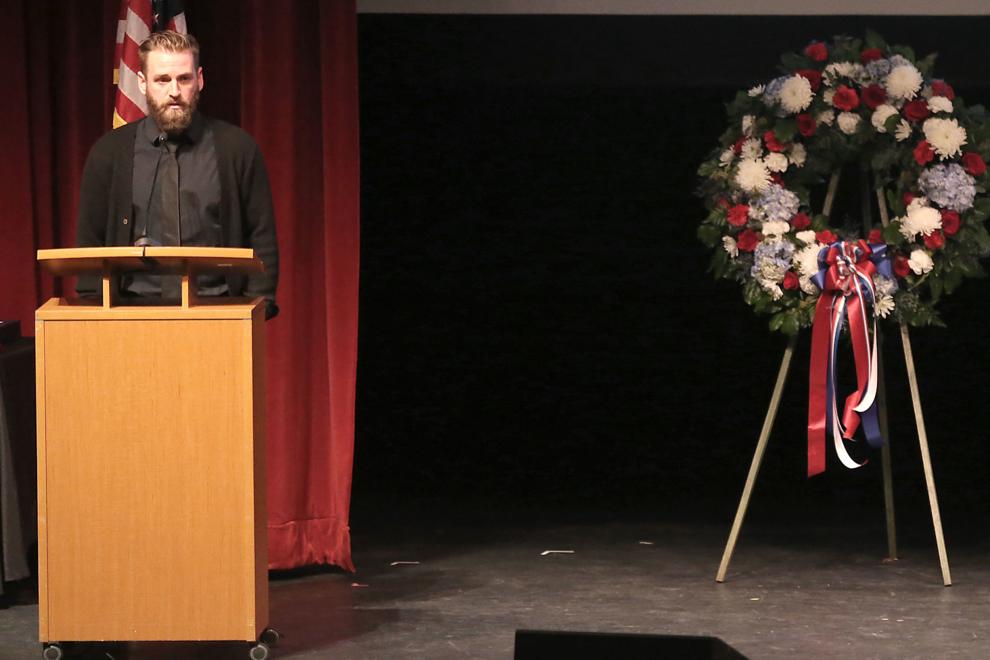 Was the attack preventable?
Last week attorneys for the victims' families filed wrongful death lawsuits against various state agencies, including CalVet, Napa County, the Sheriff's Office and the deputy who traded fire with the gunman. They argue that the deaths of their loved ones were foreseeable on a veterans campus, where it's likely that some residents have access to weapons and are mentally ill, and could have been prevented if better security measures were in place and public agencies had responded in a different manner.
Cassidy Nolan — who served two tours in Afghanistan, formed Napa Valley College's student veteran group and served as a liaison between the college and Pathway Home — doesn't think the Veterans Home or a cash-strapped nonprofit could have done anything to stop such an attack.
Clients weren't allowed to have weapons. The campus has its own security guards. The deputy arrived minutes after law enforcement was alerted of a possible active shooter situation on campus. The gunman's access to the building was revoked, but even if it hadn't been, he might have asked a friend to let him in the building, he said.
If the gunman was determined to carry out the attack, Nolan believes he would have found a way.
Having intense security protocols, like armed guards, would have been at odds with Pathway's mission as a place of healing, he said. How could veterans relax and be receptive to help if they felt their care providers didn't trust them?
He likened arguments in favor of stronger security at Pathway to debates over whether teachers should be armed in hopes of preventing school shootings.
"Is it a prison or is it a place where people are … feeling at ease?"
The women leading the Pathway Home were pioneers, he said. It was a revolutionary program because vets would otherwise have to go to an understaffed Veterans Affairs health care facility. Clients were housed, fed and going to school.
Nolan was in class at UC Berkeley when the shooting happened.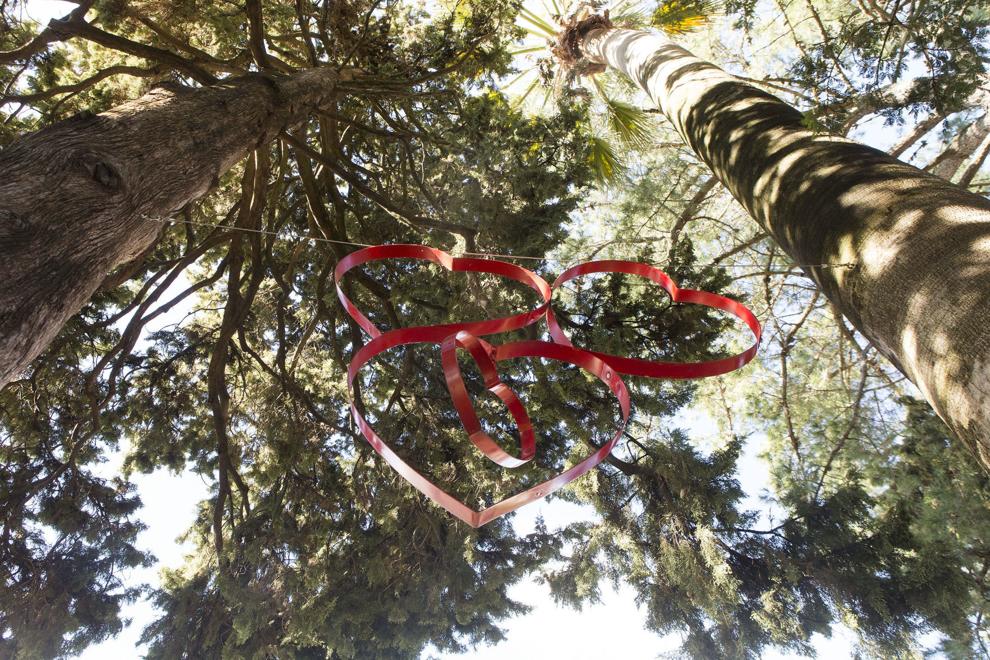 Calls and texts flooded his phone. He read an article about the hostage situation online and began to picture himself in the room, as if it were happening to him.
It was surreal, he said. Nolan never met gunman Albert Cheung Wong, 36, but felt a sense of responsibility for the attack because he had advocated for veterans to get help there.
So Nolan coped the same way he did in Afghanistan, where he learned to move forward by casting aside his emotions. Months later, he let himself grieve.
Those touched by the shooting are still grappling with the events of March 9, 2018. On a recent day at the Veterans Home campus, a man crouched near the Madison Hall sign at a memorial for Christine Loeber, 48, Jennifer Gray Golick, 42, and Jennifer Gonzales Shushereba, 32, who was nearly seven months pregnant with her daughter.
"Everybody has families, everybody has wives and sisters," said Bennett of the FBI. "It really kind of hurts when this was resolved the way this was."