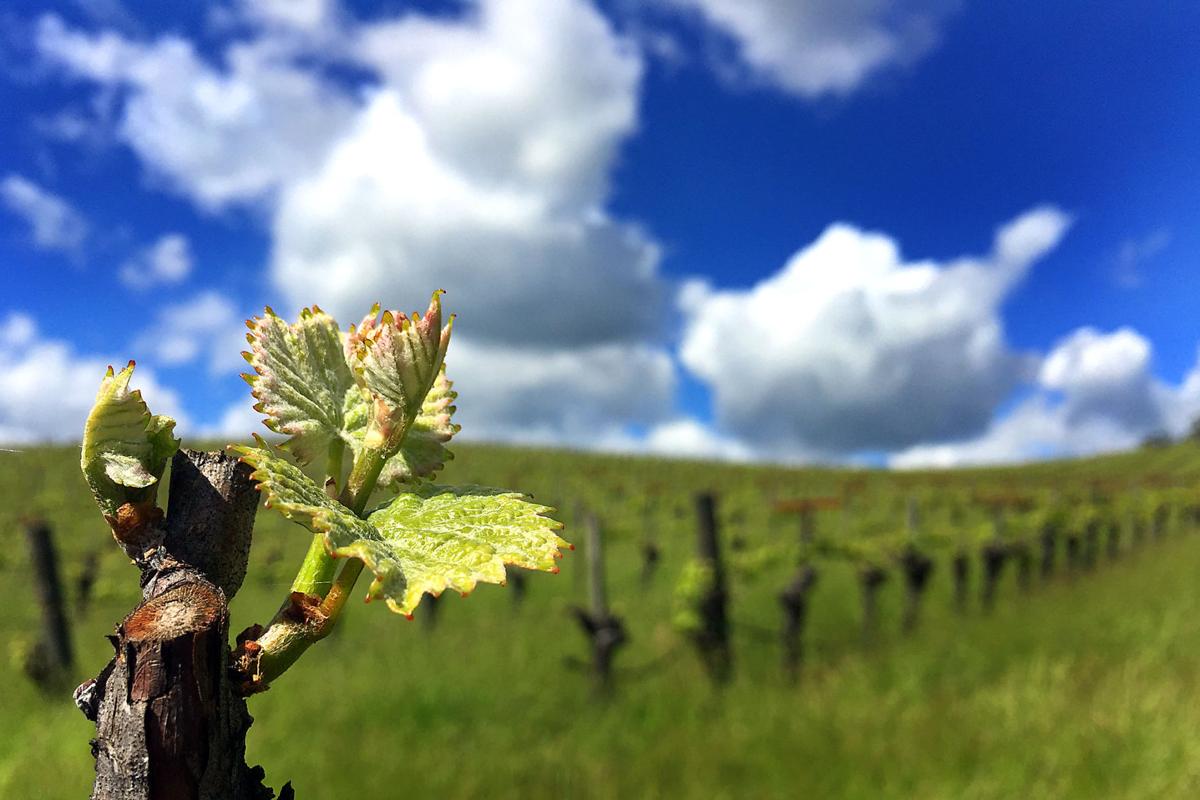 Since reaching the market more than 40 years ago, glyphosate has become the most common of all weed-killing chemicals in the world's farms and fields. In recent months, an activist group has turned the spotlight toward the presence of glyphosate in one of California's most visible exports – its wines.
Laboratory testing on 10 California wines cited by Moms Across America, a campaigner against farm chemicals and genetically engineered crops, showed trace amounts of the herbicide widely known by the Roundup brand name.
Whether the reported amounts of glyphosate are a health concern has become a point of debate between Moms Across America, which decries the weed killer as a contributor to higher cancer rates and other maladies, and skeptics who describe such warnings as overblown.
"It has to stop now," said Zen Honeycutt, a Mission Viejo mother of three boys who helped found Moms Across America in 2013. "It is poisoning America and destroying future of this great country."
In recent days, however, some wine industry groups have struck back against the group's claims, saying the report exaggerates the effect of trace amounts of glyphosate.
"You would have to drink 2,500 glasses of wine a day for 70 years to reach the EPA's level of concern," said Gladys Horiuchi, spokeswoman for The Wine Institute of San Francisco, an advocacy group for about 1,000 winemakers and related businesses. "We are talking about minuscule, trace amounts."
In a March 24 press release, Moms Across America said an anonymous supporter had sent various California wines – some organic and others conventionally made – for analysis at Microbe Inotech Labs of St. Louis. Testing on the wines, whose brands and regions the group did not identify, revealed glyphosate levels ranging from 0.659 to 18.74 parts per billion, the group reported.
By comparison, the U.S. Food and Drug Administration sets a maximum safe level of glyphosate residue at 200 parts per billion on fresh grapes, and 700 parts per billion in drinking water.
"We focus so much on whether it could or could not be a carcinogen when bigger question is, 'is it dangerous at the levels we are exposed to?'" said Dr. Carl Winter, a food science specialist at UC Davis. "The levels we are exposed to are many orders lower than doses required.
"The first principle is that the dose makes the poison. It's the amount of exposure to the substance, and not its presence or absence, that determines the potential for harm."
First sold in 1974 by Monsanto Co. under the Roundup name, glyphosate is a broad-spectrum herbicide that can kill numerous plant species and has gained wide and global use in farms and gardens alike. Its popularity has fed, and been fed by, the creation of "Roundup Ready" corn, soybeans, cotton and other crops genetically engineered to withstand the chemical while surrounding weeds die.
The herbicide has become a target in recent years of critics questioning its safety to humans.
A 2015 report from the World Health Organization's International Agency for Research on Cancer described glyphosate as "probably carcinogenic," citing a survey of existing studies of the compound. California regulators cited the WHO declaration in its proposal to add it to a state list of known cancer-causing substances, a move that led Monsanto to sue the state in January. At the federal level, the Environmental Protection Agency is reviewing the safety of glyphosate, which it listed in the 1990s as not cancer-causing.
A recent meeting of the WHO and the Food and Agriculture Organization of the United Nations, which was intended to clarify glyphosate's risk level, has instead led to accusations of conflicts of interest, according to media reports.
On Monday, the two agencies' Joint Meeting on Pesticide Residues issued a statement that glyphosate is "unlikely to pose a carcinogenic risk to humans" from diet. The next day, however, The Guardian newspaper reported the meeting's two chairmen are members of the International Life Science Institute, which in 2012 accepted more than $1.28 million from Monsanto – which uses glyphosate in its Roundup weed killer products – and the Croplife International industry group, which counts Monsanto as a member.
"There is a clear conflict of interest here if the review of the safety of glyphosate is carried out by scientists that directly get money from industry," Vito Buonsante, lawyer for the ClientEarth activist group, told the British newspaper. "This study cannot in any way be reliably considered when deciding whether to approve glyphosate."
For grapegrowers, decisions on whether to use weed-killing agents or rely on non-chemical means involves deciding what trade-offs to accept, according to John Roncoroni, a weed science specialist for the University of California Cooperative Extension in Napa. Mechanically removing invasive plants from vine rows may reduce the direct use of chemicals, but the increased use of tractors also increases air pollution and raises the risk of erosion, he said Wednesday.
Whether by using chemicals or cultivation, grapegrowers seek to control low-lying plants such as willowherb, horseweed, ox tongue and mallow. While such weeds do not directly attack vines, they can out-compete vines for water as well as provide cover for mice that girdle and weaken vines, unless predatory birds can find and catch them, Roncoroni said.
The right way to keep a vineyard weed-free can vary greatly from site to site, he said, pointing to steeper areas where tractors are too dangerous to operate – but also to vineyards where simply setting mower blades higher can leave grass tall enough to shade weeds to death, without herbicides.
"There are other ways (than glyphosate), but we have to think about the pluses and minuses of every way we control weeds," said Roncoroni, who estimates about 10 percent of his clients farm organically. "That's what farming is, a balancing act."
But Honeycutt, who founded Moms Across America after the 2012 failure of a California ballot measure to force disclosure of genetically engineered food ingredients, showed no willingness to roll back the group's campaign to curb the use of the ubiquitous weed killer, even at levels governments deem safe.
In addition to giving interviews with news outlets, the group also has promoted opposition to the weed killer through its website and a series of "March Against Monsanto" demonstrations targeting the chemical's inventor. The organization also sells a variety of dietary supplements online, including one that promises "to support resilience of cells to glyphosate" and promote "more diverse gut flora, improved immune system and mental clarity."
On Thursday, Honeycutt said her efforts to publicize weed-killer traces in California wines is not meant to make a target out of the high-profile industry, but to convince more producers to turn to organic farming and more consumers to demand it.
"We didn't put this out to be against California," she said. "If we don't face up to the overall contamination from glyphosate, we can't change it. We want every vineyard owner to be healthy and stop using toxic chemicals. This is not only for the vineyard owners, but for farmers across the nation.
"What if California became the first to make its wine industry glyphosate-free? It would be amazing. It would put California on the map."