Pushback by parents concerned about the possible closure of Harvest Middle School — and about reducing access for disadvantaged and minority students — is leading advisers to the Napa school district to look at other ways of shrinking the footprint of a public school system pressured by falling attendance.
The task force charged with helping the Napa Valley Unified School District adjust its budget to a contracting student body is turning its attention to a host of options that would shutter one of four middle schools in the city of Napa before the 2022-23 academic year but keep open Harvest on Old Sonoma Road, which hosts a dual English-Spanish curriculum and a student body more than three-quarters Latino.
The discussion of more scenarios that would keep the Harvest school was the latest twist in NVUSD's attempt to head off a financial crisis. With the district's student roll forecast to drop to about 15,000 in 2027 from more than 17,000 in 2015, officials have said the school system could face a $10 million shortfall as soon as 2022-23.
Support local news coverage and the people who report it by subscribing to the Napa Valley Register.
In an online meeting Tuesday night, members of the district's Middle School Redesign Task Force — comprising 50 parents, teachers, administrators, and others — for the first time publicly discussed alternatives that would close one of two campuses on Napa's north side: Redwood Middle School at Oxford Street or River Middle School, a former charter school that moved into a heavily rebuilt facility on Salvador Avenue only last year.
District staff and advisers said the extended list of choices was driven by parents' spirited defense of dual-language learning and easy-to-reach school sites in west and south Napa, both in emails and at English- and Spanish-language virtual town hall meetings last week.
In particular, many parents are wary of disrupting too many existing schools or forcing longer commutes on students learning English or living in low-income households, and have made preserving dual-language instruction a top priority, said Dana Page, assistant superintendent for human resources.
For instance, one alternative the task force studied last month would close the three campuses offering the dual-language program — Napa Valley Language Academy and Pueblo Vista in the elementary grades, Harvest for grades 6-8 — and move the curriculum to another yet-to-be-chosen elementary campus through third grade and then the River School site, more than five miles north of Harvest, through eighth grade.
The discussion pointed to an uptick in support for Harvest, which NVUSD in October said it would consider closing before an outcry from parents and staff led the district to shelve the idea and instead evaluate the future of all middle school sites within Napa city limits. Critics of dropping the Harvest school have called such a move a strike against largely Latino households dependent on a site with ample expansion room for hundreds of more students.
A task force selected by the district in January began a slate of six meetings that will conclude April 6, with the NVUSD board expected to vote on a closure recommendation in late April or early May.
One of the new options weighed on Tuesday calls for closing Redwood while expanding English-Spanish instruction to other grade schools and adding a sixth grade at Pueblo Vista on Barbara Road, one of the district's two elementary campuses devoted to the dual-language program. The plan also would create a home territory around River — a former charter school where all current students are drawn from other grade schools' home zones — where local children would be automatically enrolled unless their parents choose to transfer them to a different campus.
Harvest would continue offering dual-language immersion in grades 6 to 8 and add a community center to its grounds, which task force member Laura Cerruti said will be crucial to keep open a lifeline for families dependent on a neighborhood site for activities outside of school hours as well as during them.
"This process has convinced me there is no equitable solution that can include the elimination of Harvest Middle School," she said. "… I believe it is possible to make a decision that is both equitable and fiscally responsible, but I also believe a decision that is inequitable is also not fiscally responsible. If you take away Harvest, the only shiny local institution in the neighborhood is the juvenile hall."
Another alternative would close the Redwood school while adding a sixth grade at Pueblo Vista, also at an estimated $2 million annual savings.
Two other options would shut down both Harvest and River in their existing forms to save $2.2 million annually, but make use of the River campus in different ways.
One plan would turn it into Harvest's successor as a dual-language middle school, where children from its sister programs at Pueblo Vista and NVLA (which would drop its sixth-grade level) would get enrollment priority. The other would convert Harvest's dual-immersion curriculum into a distinct track within the River school, which would continue operating.
River principal Catherine Adams asked NVUSD to consider absorbing Harvest's program into River's, saying the combination would preserve bicultural learning, as well as River's own teaching model, focused on close links between faculty and children — such as tying sixth-graders to only two teachers for their four core classes and assigning them the same teachers to lead them in both seventh and eighth grade.
Although a decision on shutting down a campus is more than a month away, Superintendent Rosanna Mucetti urged advisers to consider both Napa's declining number of students and where those students are concentrated — pointing to NVUSD's 2019 decision to wind down its two smallest grade schools, Yountville and Mt. George, despite intense opposition by parents.
Three of NVUSD's four middle schools in Napa (a fifth serves American Canyon) date to the 1950s, and each campus faces an estimated bill of more than $20 million for structural, seismic, and utility upgrades. All serve a higher percentage of Latino students than the district's overall 55% share — led by Harvest at 76.8% — and all have vacancies of 500 seats or more, along with estimated bills of more than $20 million each for structural, seismic and utility upgrades.
By contrast, the River campus hosts the district's only majority-white student body for grades 6-8, enrolls 136 lower-income students versus more than 430 at each of the other three Napa campuses, and is constricted in size to about 630 students, about 150 above the current enrollment.
Continuing to keep open more classroom space than it can fill or afford eventually will put Napa schools at risk of falling into state financial control like that endured by the Oakland and Vallejo school systems during the past decade, superintendent Mucetti told the task force. (NVUSD in 2019 had its budget reserve within a percentage point of the 3% mark below which California can take over a district's finances, although reserves have since bounced back to about 8%.)
"Who suffers the most when finances managed poorly?" she said of the prospect of receivership. "Usually our most vulnerable students, those farthest from opportunity, not at one particular school but across the district."
WATCH NOW: A WALK THROUGH THE NAPA LIBRARY DURING COVID-19
PHOTOS: THESE DOWNTOWN NAPA HOMES COST $779,000 TO $1.6 MILLION
Photos: Want to live in downtown Napa? These new homes cost $779,000 to $1.6 million.
Register Square, downtown Napa.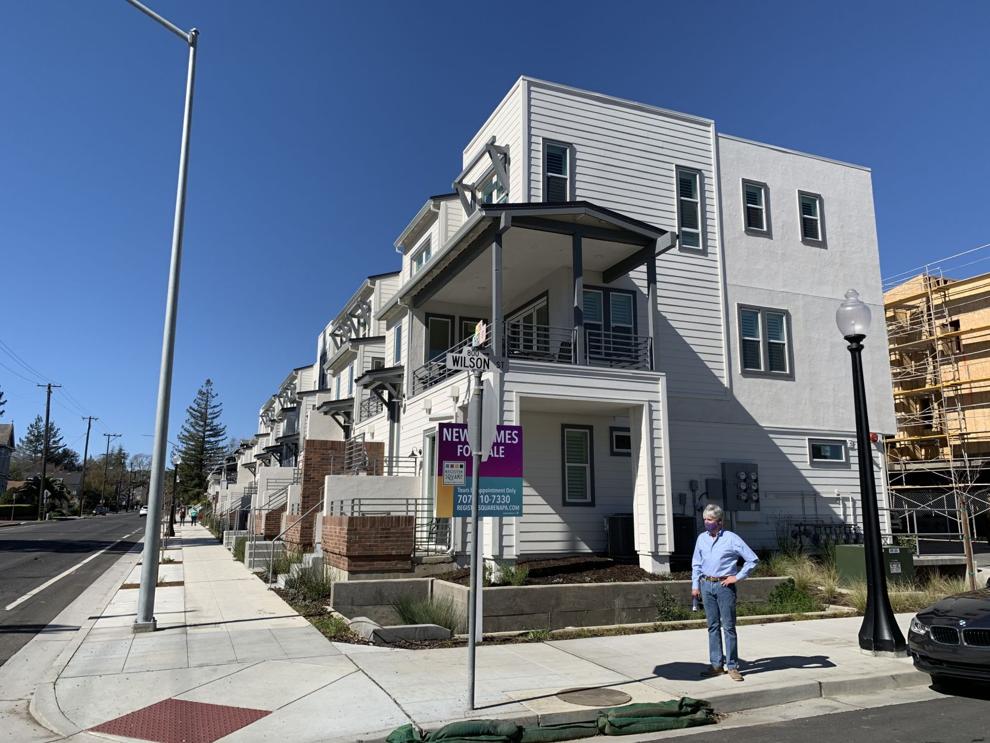 Register Square in downtown Napa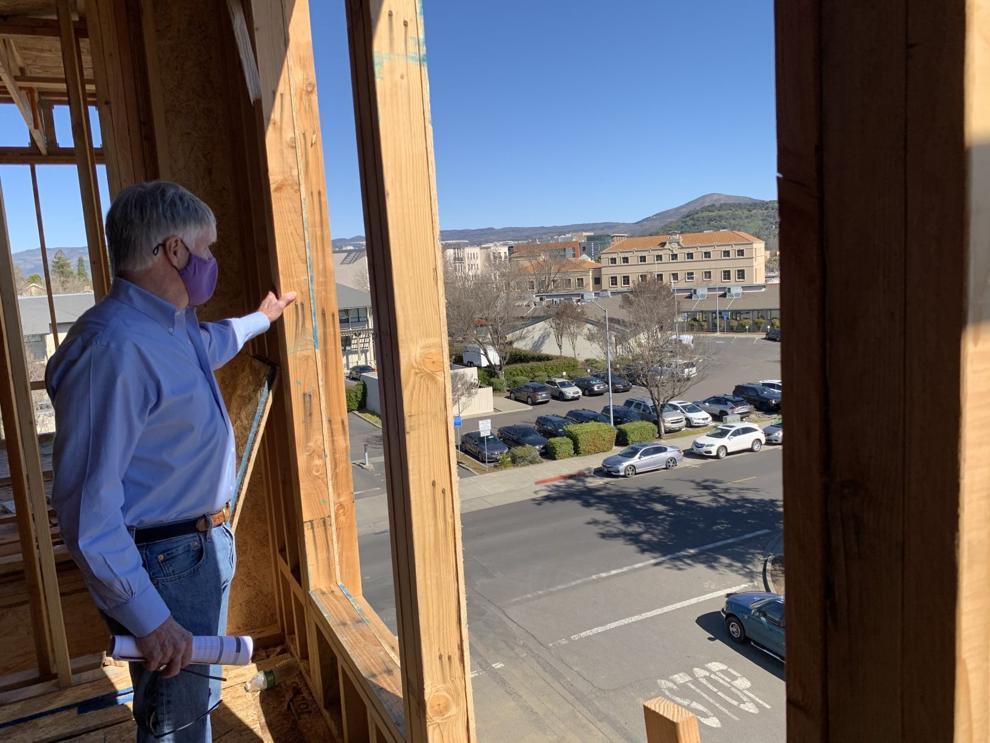 Register Square in downtown Napa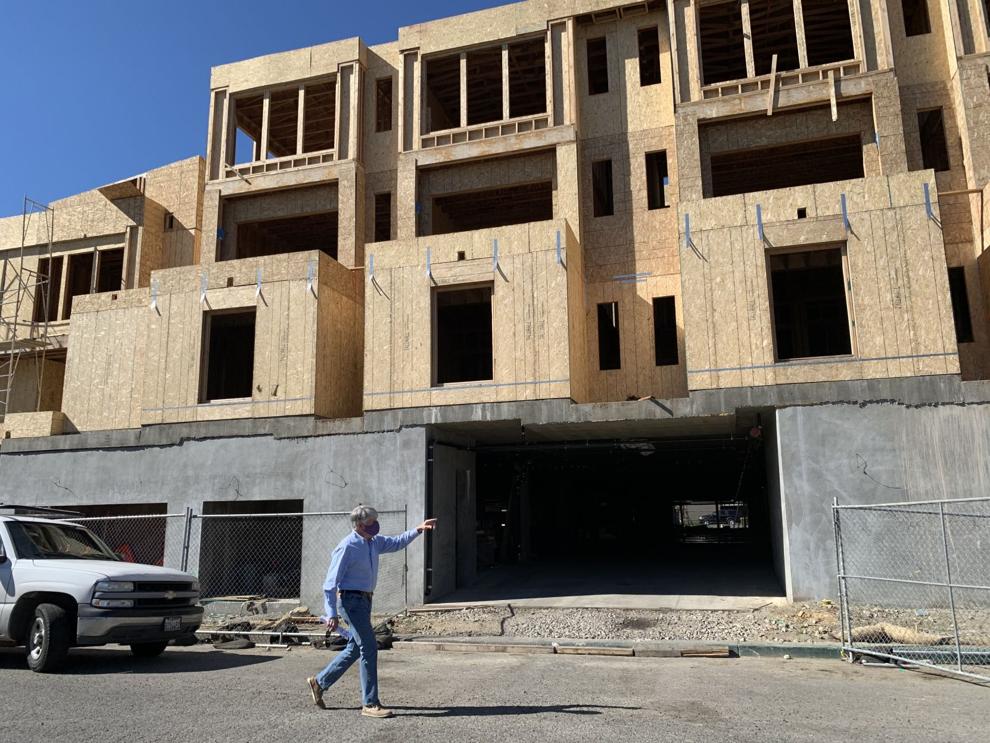 Register Square parking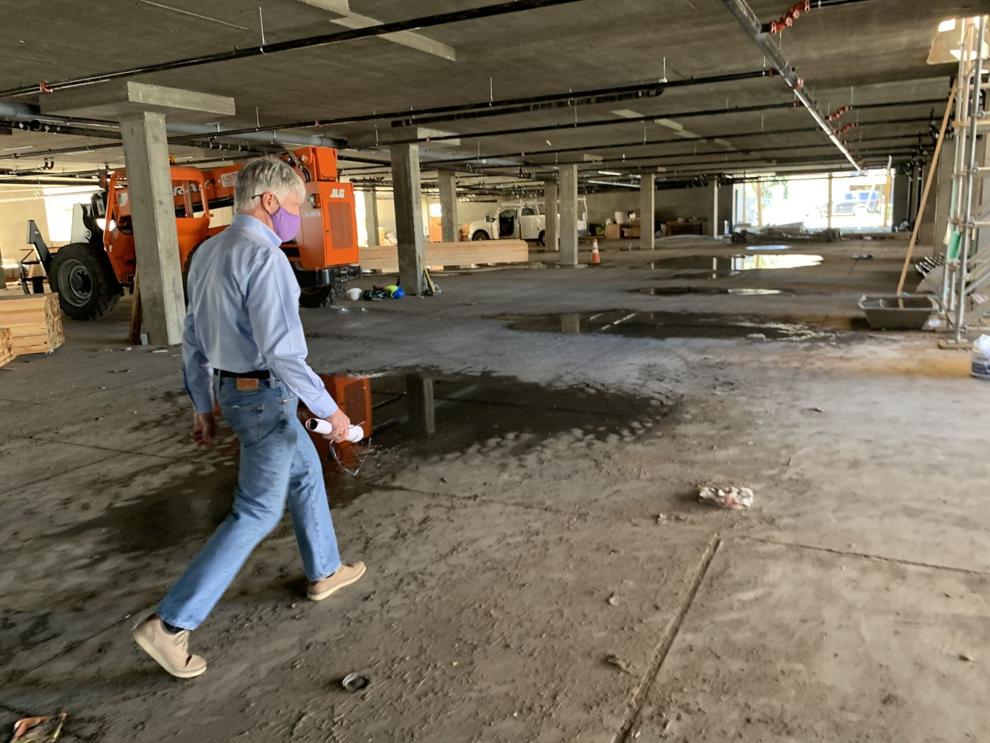 Register Square in downtown Napa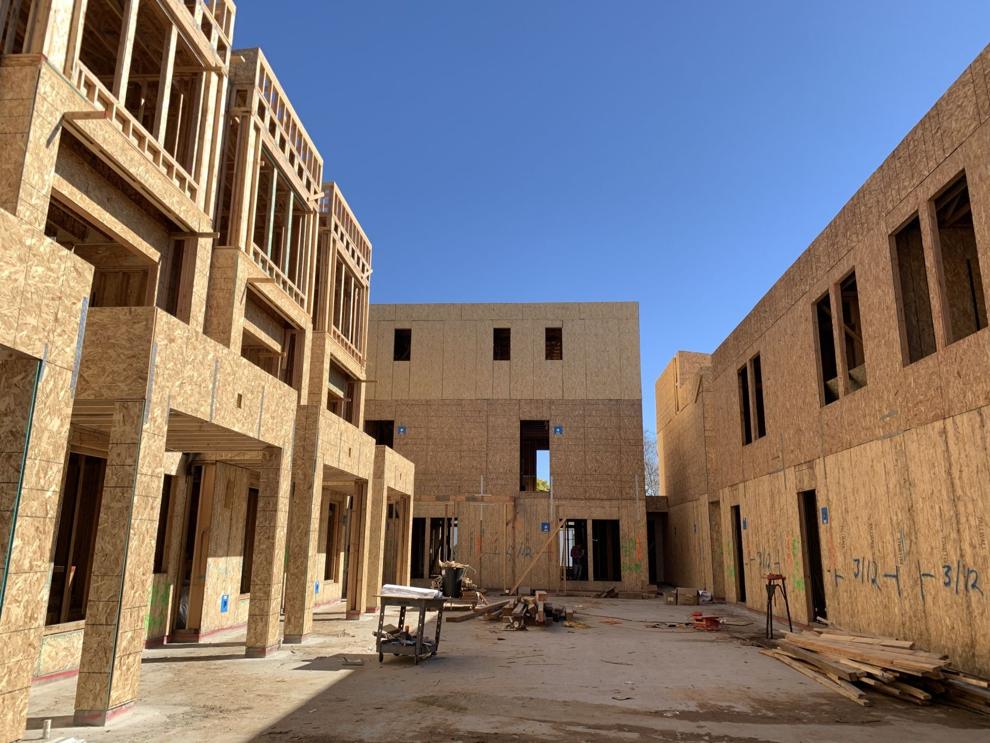 Register Square in downtown Napa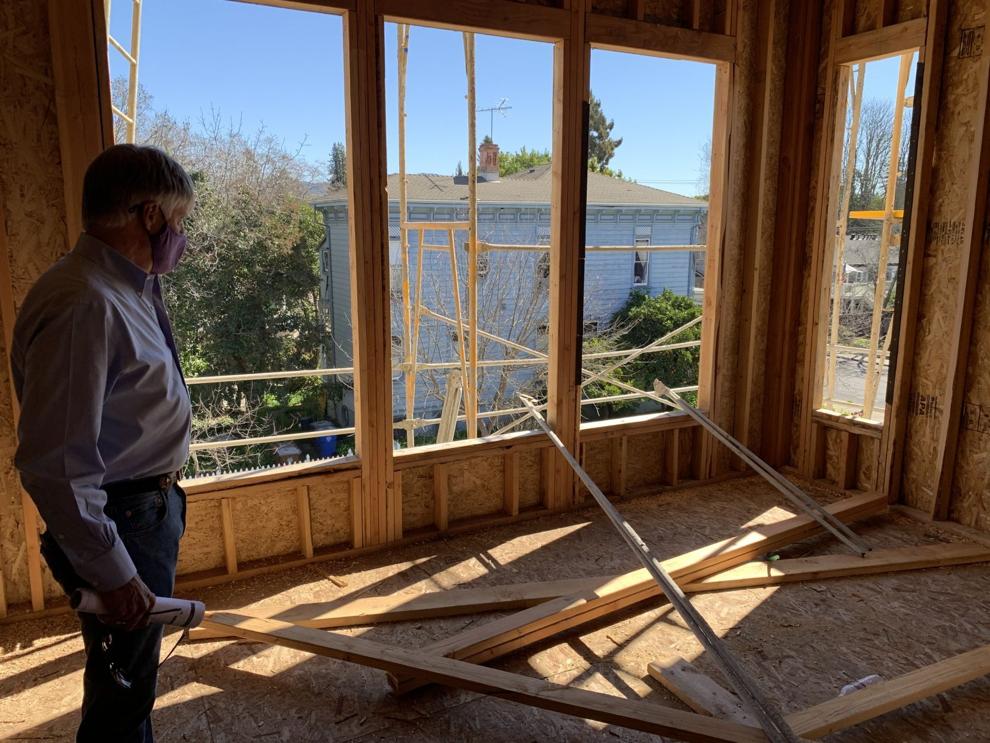 Register Square downtown Napa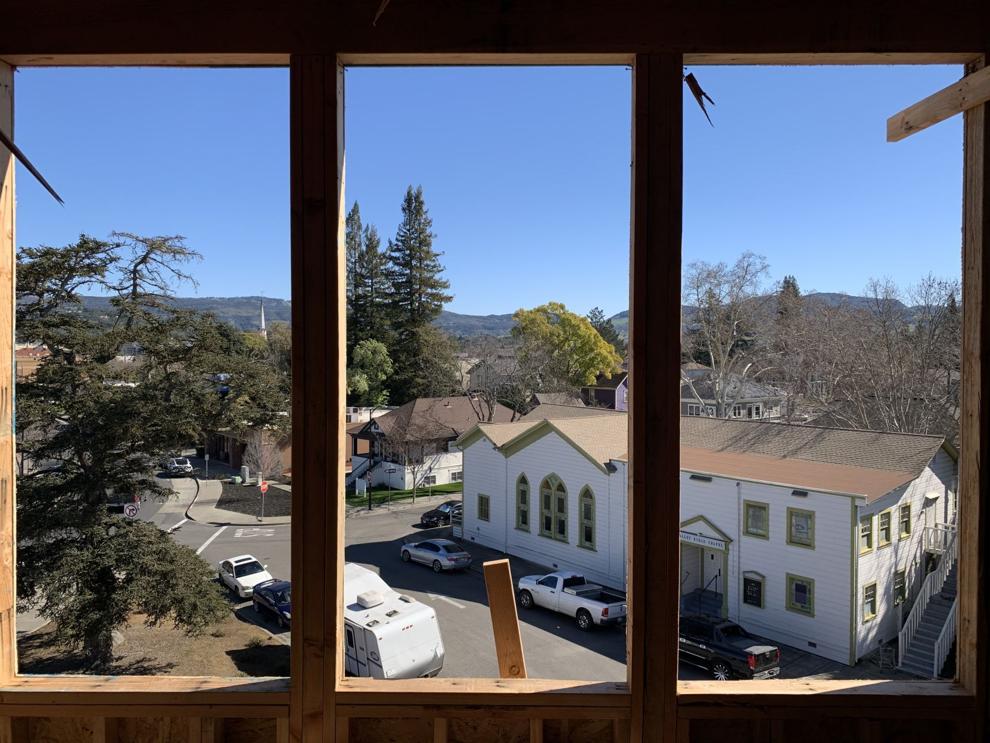 Register Square in downtown Napa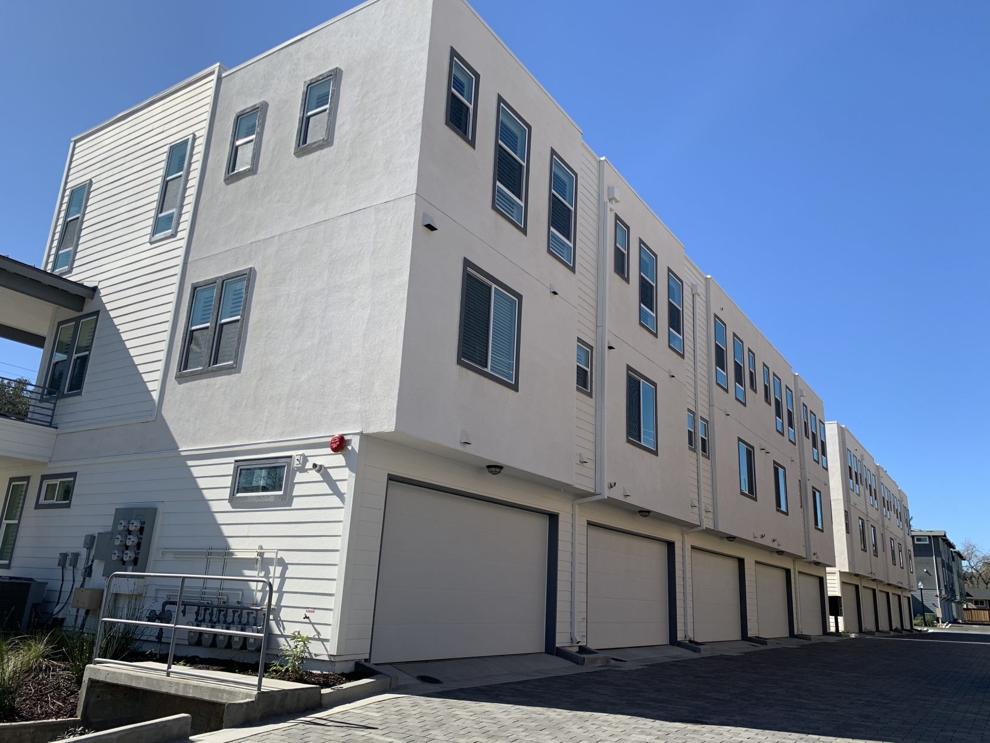 Phase one of Register Square in downtown Napa.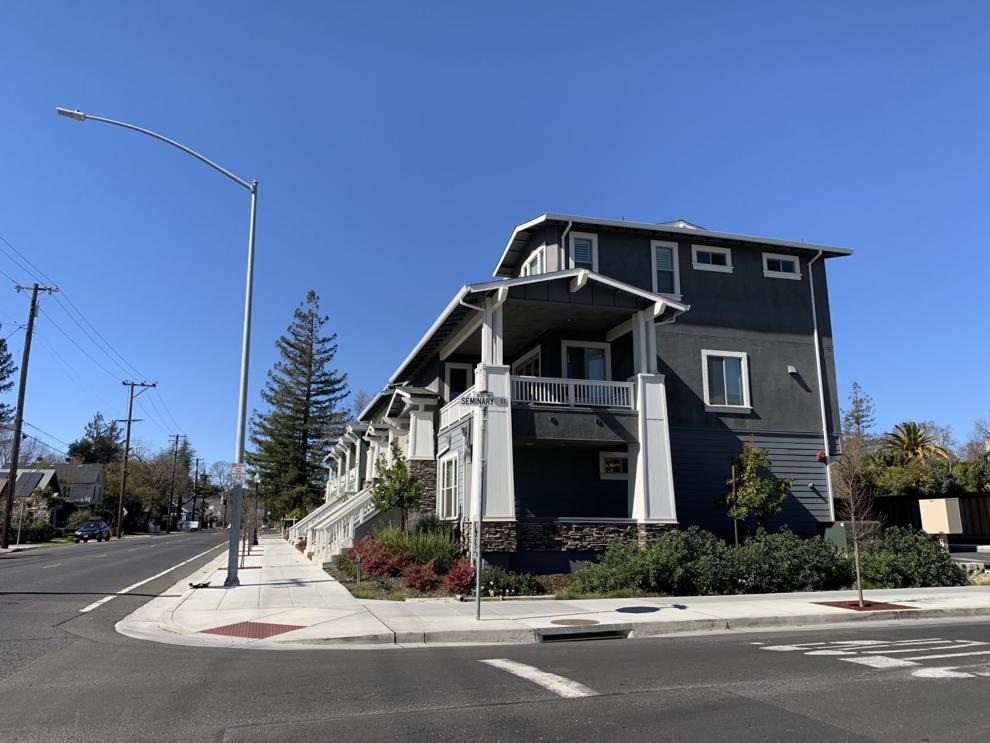 An inside courtyard at Register Square in downtown Napa.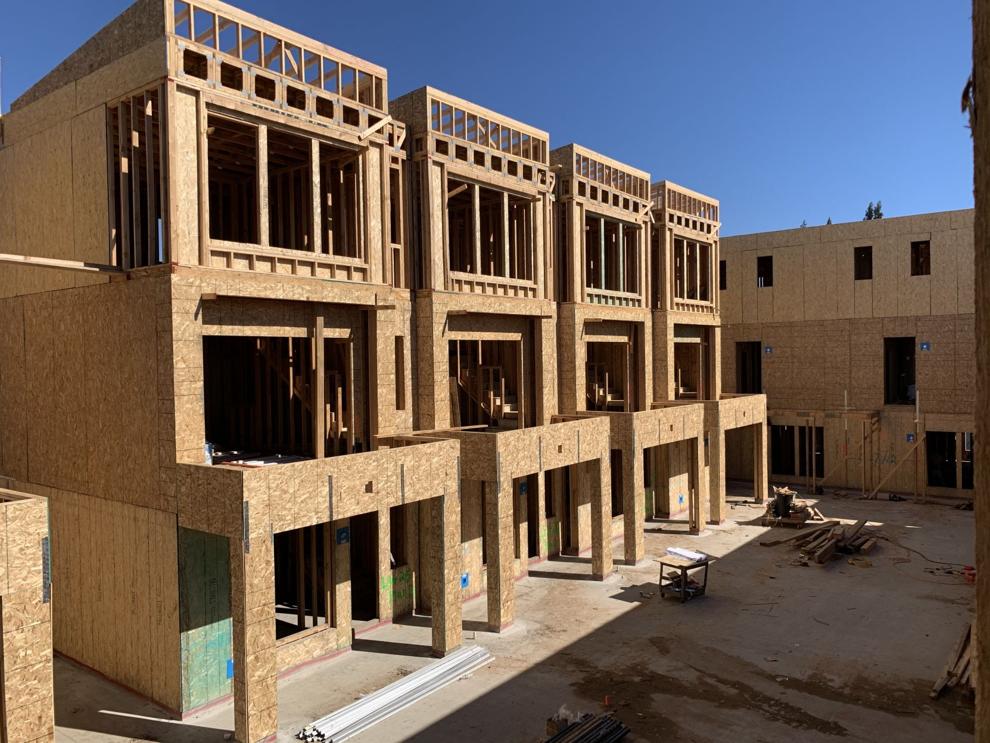 Register Square housing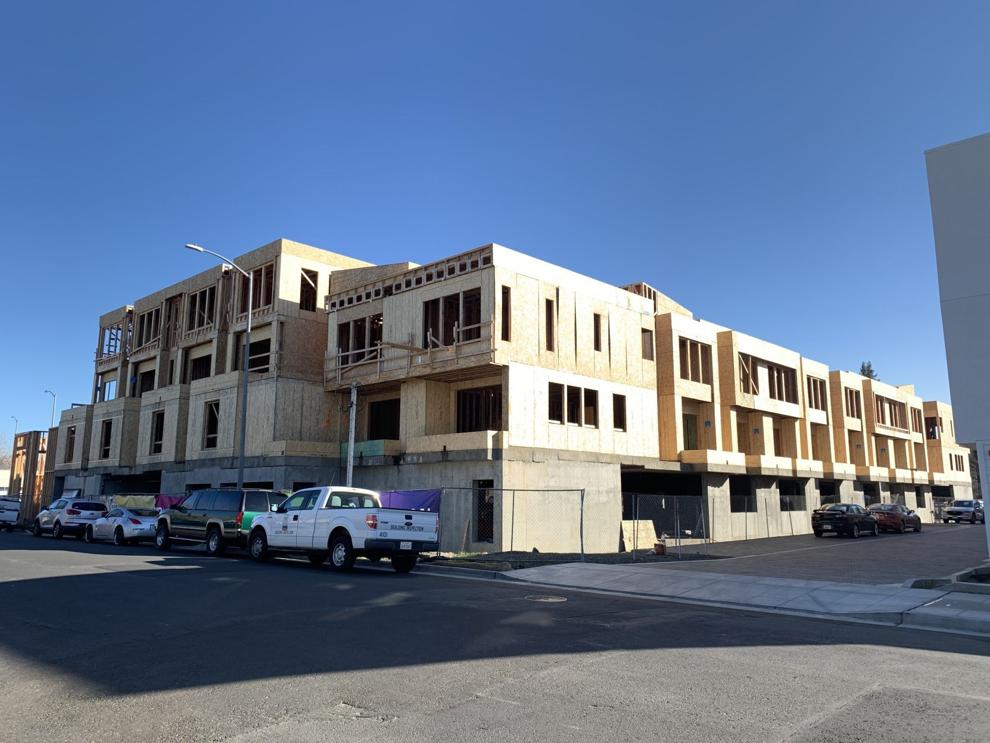 Register Square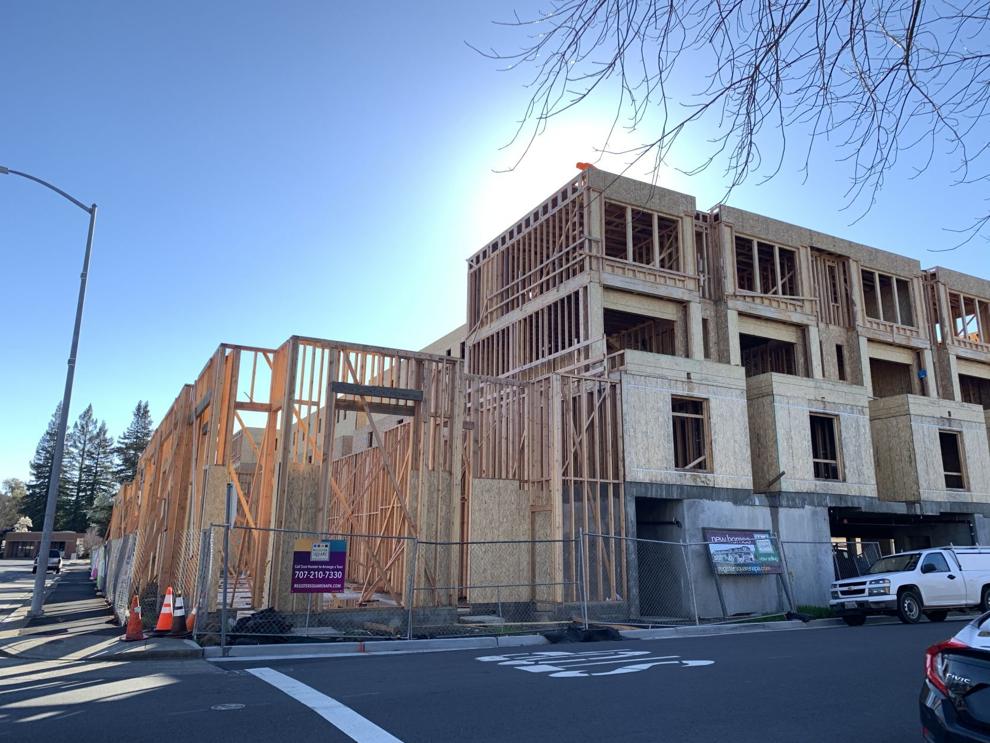 Register Square in Napa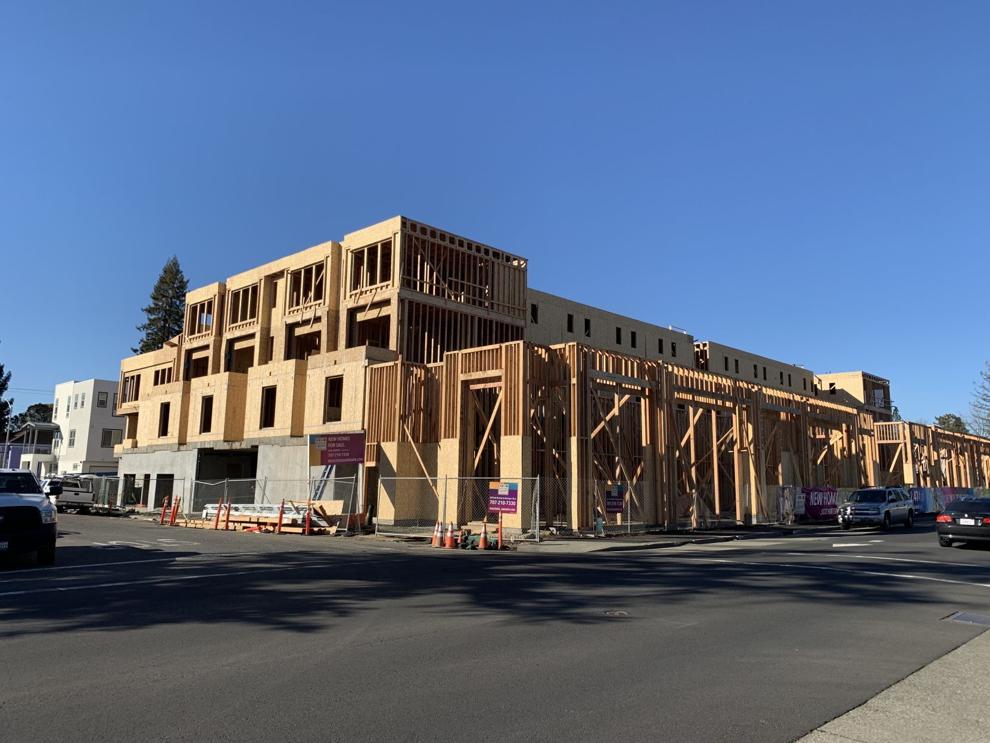 Napa housing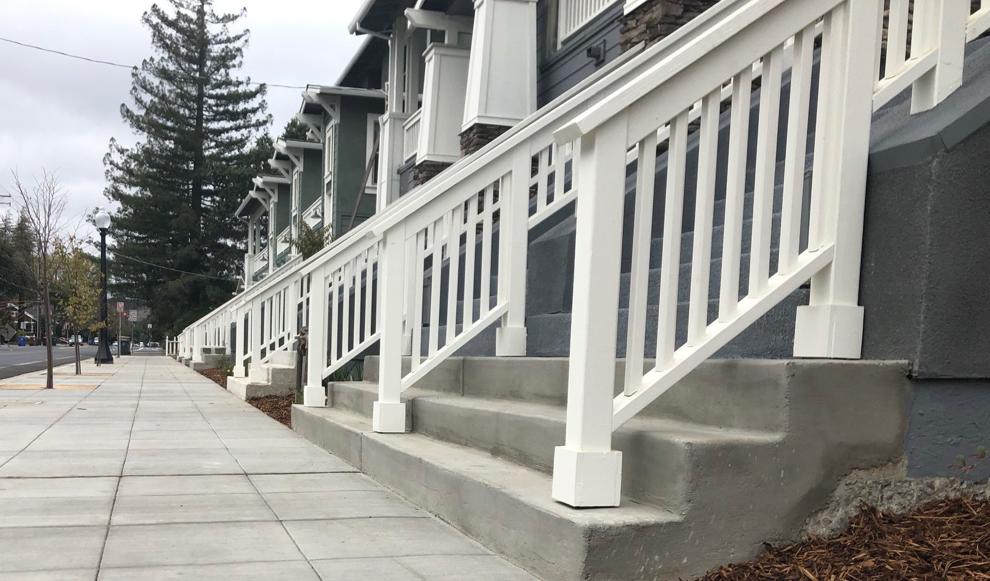 A view onto Third Street from Register Square in downtown Napa.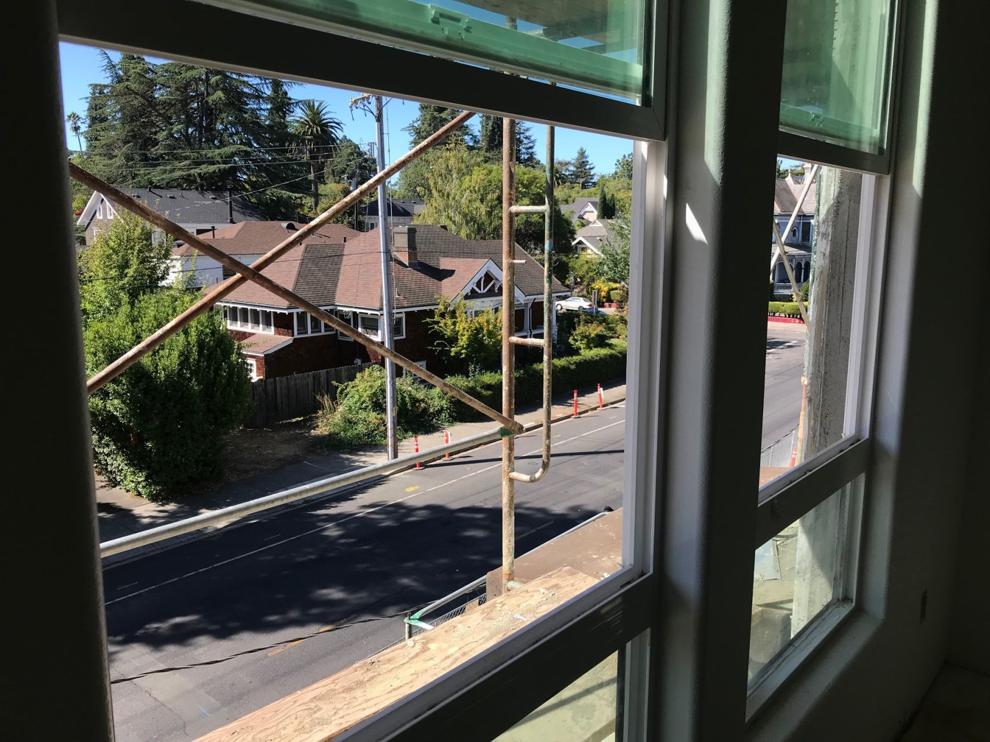 Geoff McComic at Register Square in downtown Napa.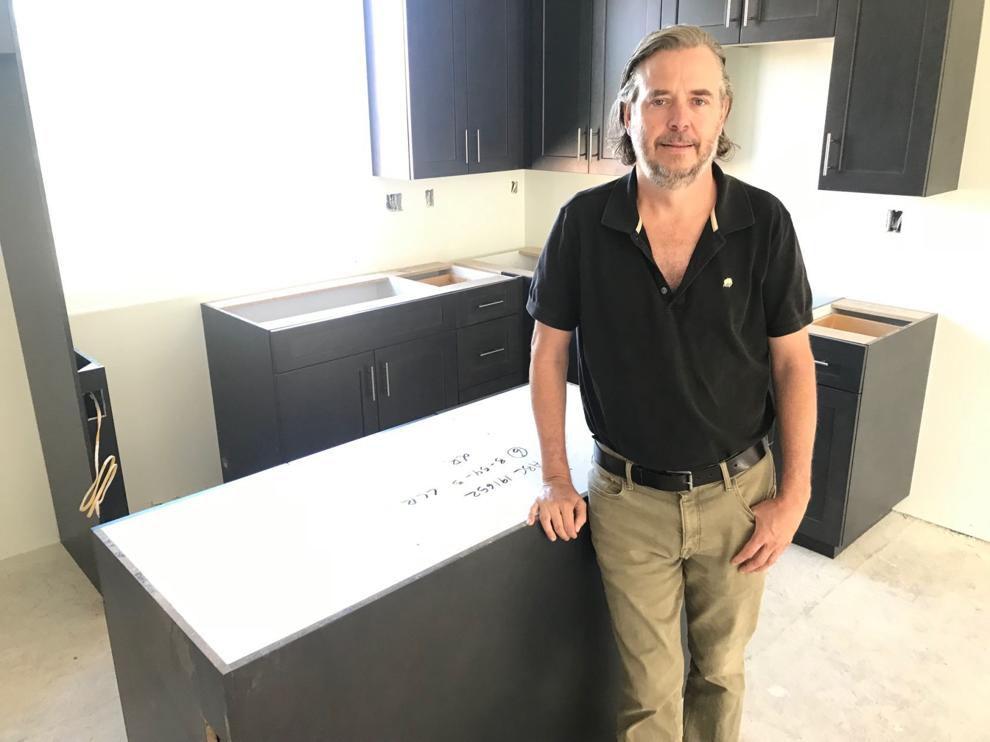 The space between townhomes at Register Square in downtown Napa.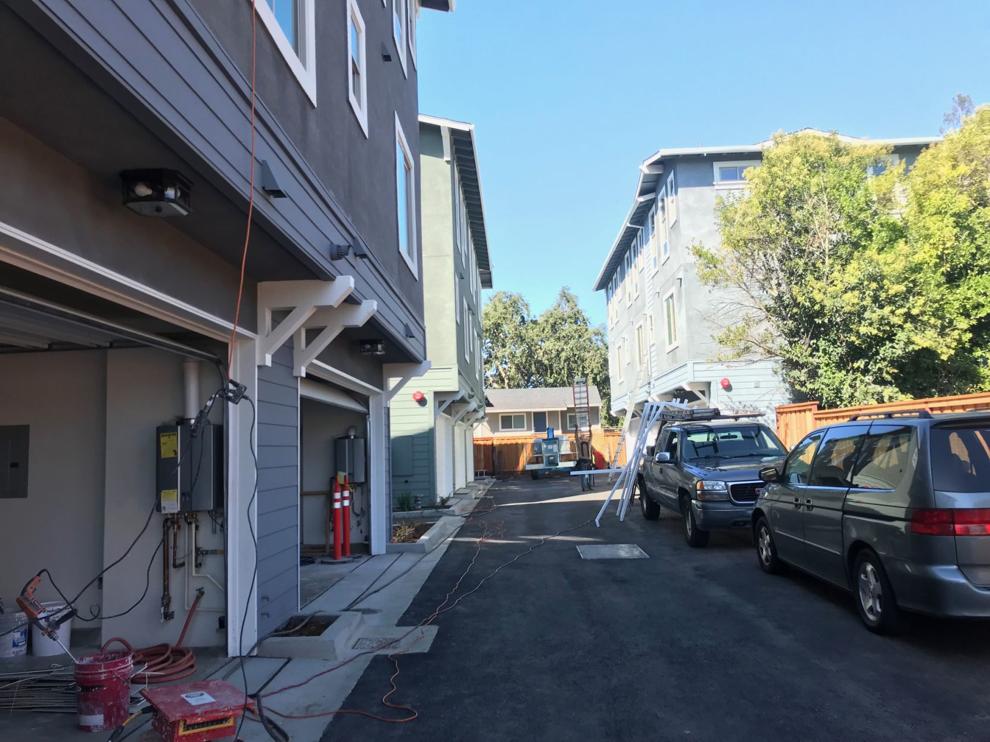 Geoffrey McComic of Vesta Pacific Development at the new Register Square townhomes in downtown Napa.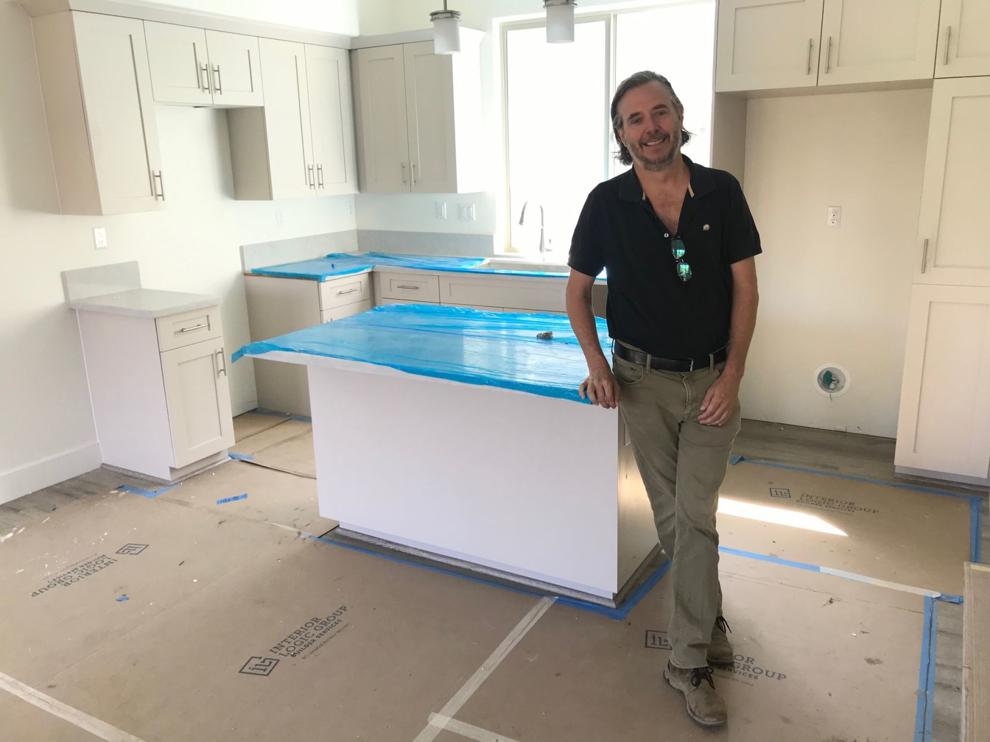 Catch up on Napa County's top news stories