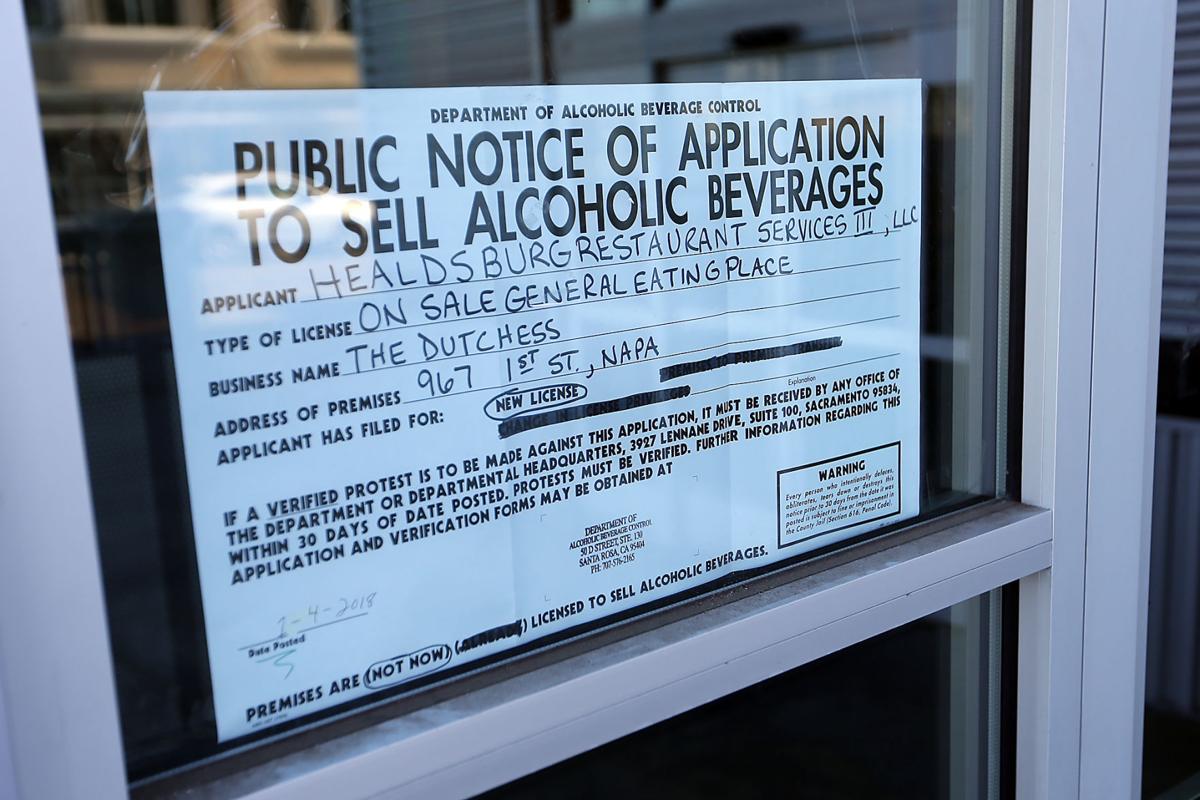 The California Department of Alcoholic Beverage Control is about to make it possible for diners to order beer, wine or spirits at five more establishments in Napa County.
The ABC announced authorization for the issuance of five new "on-sale general licenses" for public eating places in the county. Qualifying restaurants must have seating capacity for 25 or more diners.
Craig Smith, executive director of the Downtown Napa Association, applauds the new licenses. "There is an imbalance (between) the demand for liquor licenses and the availability of them," he said.
The number of liquor licenses has always been based on Napa County's population size "and not on the fact that we have 3 million tourists a year," said Smith.
"While we are not a big liquor drinking city," there are people who at the end of the day just want a glass of Scotch, or other such spirit, he said. It's an option that should be available to both visitors and locals.
From Sept. 9 to 20, the Department's Santa Rosa District Office will accept applications for the new on-sale general licenses, also known as Type 47.
The cost for each license is $15,835, said a news release. If the ABC receives more applications than there are licenses available, a public drawing will be held.
"We want to encourage restaurants because it generates revenue for the state," said ABC Supervising Agent Matthew Hydar.
When the population of a county rises, the state will release a certain number of new liquor licenses.
These new licenses cannot be transferred for two years, Hydar noted. But after that, they can be sold privately in Napa County for whatever the going market price is.
That price seems to have fluctuated in past years.
As far back as 2008, resale of such a license might have run around $12,000, according to a 2015 Register story. Today, one such license is listed for resale on a liquor license auction site for $399,000. The name of the license owner was not made public.
According to the ABC, there are a total of 3,747 ABC licenses in Napa County. Only 89 are the Type 47 license.
"The 'black' (or resale) market for liquor licenses doesn't serve anyone," said Smith. "This helps clear that it up."
Smith said he anticipates there will be more than five applicants for the new licenses.
Get local news delivered to your inbox!
Subscribe to our Daily Headlines newsletter.