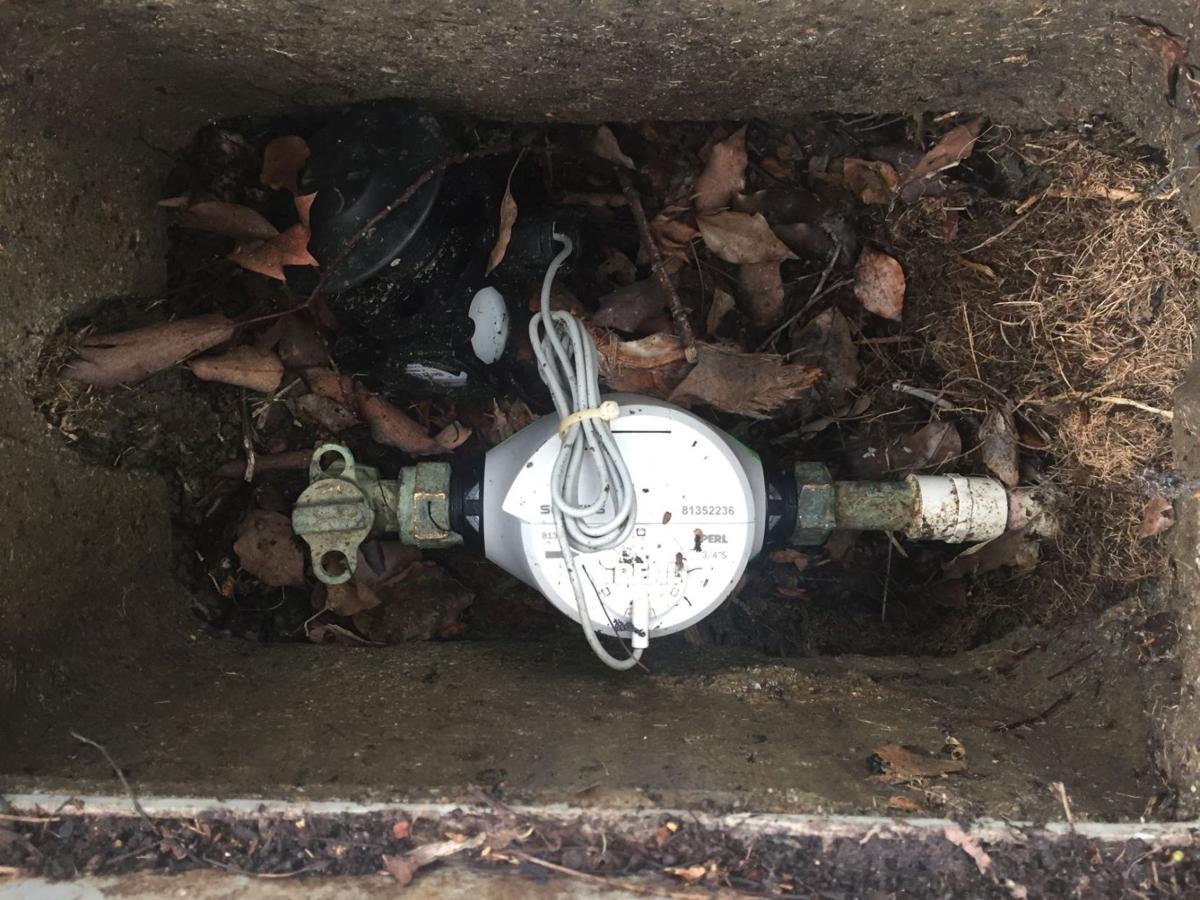 American Canyon wants residents to take showers of less than five minutes, water their yards less, and take other steps to cut water use by 10%.
The City Council last week declared a stage one drought emergency. It wants residents and businesses to become even bigger water-savers.
Support local news coverage and the people who report it by subscribing to the Napa Valley Register. Special offer: $1 for your first 6 months!
"We really need the support of the community in scaling back our demand this year," City Manager Jason Holley said.
The stage one drought emergency calls for voluntary conservation to reach the 10% goal. If the city at some point moved to subsequent emergency stages, it would require mandatory conservation.
American Canyon as a whole uses about 2,884 acre-feet of water annually. Its allocations this year are 1,032 acre-feet short of that mark. And, while city officials said the city can buy additional supplies to fill the gap, there's no room for error.
If the city conservation actions result in 10% savings, the city would cut about 288 acre-feet from the total it needs for the year.
Other county cities have also called for water savings because of the drought. The city of Napa wants a 15% water usage cut. Yountville, St. Helena, and Calistoga have passed various water-saving rules.
One step American Canyon is taking is asking water customers to go to CityofAmericanCanyon.org/MyWater and sign up to monitor their water use. Then they can quickly find leaks and water-wasting activities. They can receive text alerts of large water use.
"If you wait for your utility bill to show up 45 to 60 days later, it's really hard to be part of the solution," Holley said.
The city is also asking water customers to:
• Limit showers to five minutes or less turn off the water when brushing teeth and flush toilets only when necessary.
• Inspect outdoor irrigation, repair leaks, adjust spray heads to maximize coverage, irrigate only two days per week and no more than two minutes per zone between 6 p.m. and 6 a.m.
• Wash cars, trucks and boats, and other mobile equipment during the evening and early morning to reduce evaporation. Use a hand-held bucket or hand-held hose equipped with a shutoff nozzle.
• Participate in the city's Cash for Grass program that offers up to $750 for single-family homes and $2,500 for commercial/multifamily that convert lawns into low water use landscaping. The city this year has had 28 applications.
• Participate in the toilet rebate program that offers $100 to replace toilets that use more than 1.28 gallons of water per flush with low-flush toilets. Eleven toilets have been replaced using the program this year.
American Canyon water comes from the Sacramento-San Joaquin Delta through the North Bay Aqueduct. Gov. Gavin Newsom recently declared a drought emergency for the Delta because of a depleted snowpack in the Sierra Nevadas that feed reservoirs releasing water to the Delta.
Unlike the city of Napa, American Canyon has no local reservoir to supplement North Bay Aqueduct supplies. Napa has Lake Hennessey in the mountains east of Rutherford and Milliken Reservoir near Silverado Resort.
The stage one drought emergency called by the City Council requires voluntary conservation of 10%. Subsequent stages would require mandatory conservation — stage two calls for 20%, stage three 30%, and stage four 50%.
Catch up on Napa County's top news stories
Get unlimited digital access to the Napa Valley Register for just $1 for your first 6 months! Enjoy every article without restrictions and find tons of subscriber-only perks, such as access to our daily eEdition. Click here for details!