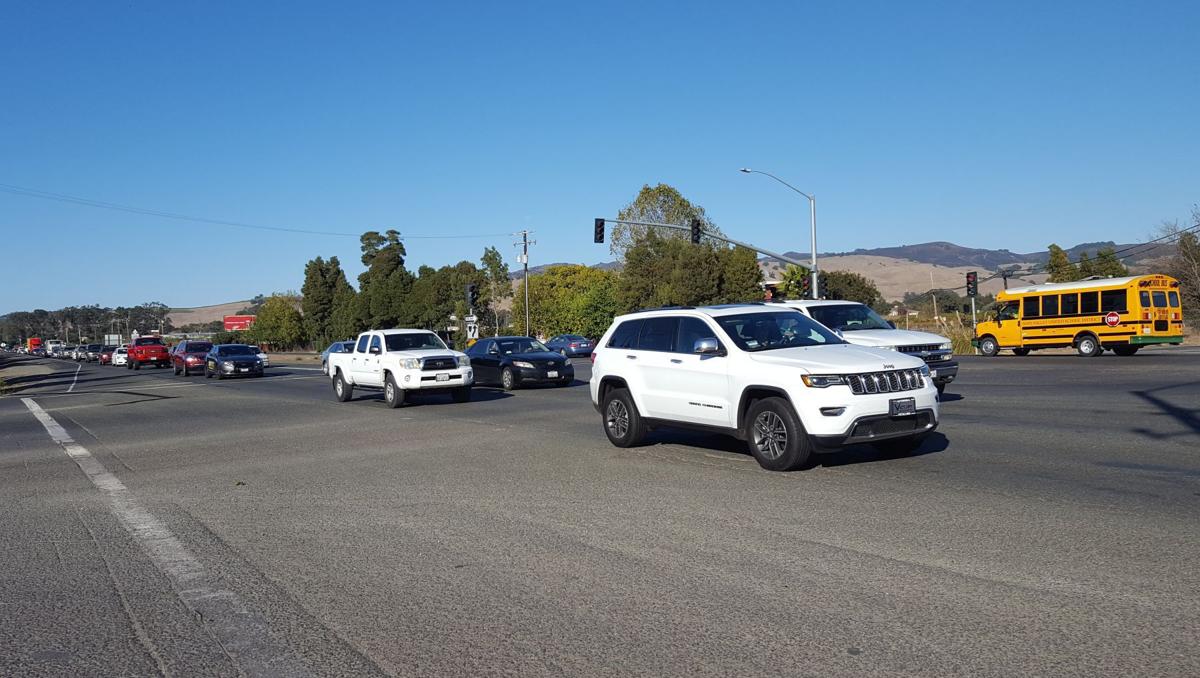 AMERICAN CANYON — American Canyon will reap additional funding for city projects from the developer of Napa Logistics Park in exchange for giving them more time to build their Phase II.
Orchard Partners has said it wants to construct the four remaining buildings for Napa Logistics Park, which is expected to have 2.9 million square feet of space for warehousing, manufacturing and e-commerce in northern American Canyon if fully built out.
In asking for a 10-year extension to complete the project, Orchard Partners offered several "community benefits" to win approval from city leaders.
Their first offer, considered at the City Council meeting on Oct. 3, was not quite to the liking of council members. City staff met several times with Orchard Partners' Ernie Knodel after that meeting and worked out some additional concessions.
"This is a good agreement," said Councilmember Mark Joseph on Oct. 17 just before the council unanimously approved the 10-year development plan for Phase II.
"It seems like the city is getting quite a bit" from this, he said.
The draft agreement two weeks ago called for Orchard Partners to contribute $250,000 toward the American Canyon Fire Protection District Capital Fund to help pay for new firefighting equipment or facilities for the northern commercial sector of American Canyon, which continues to grow.
But Councilmember Mariam Aboudamous argued on Oct. 3 that the contribution should be doubled from $250,000 to $500,000.
She said the size of Napa Logistics Park could stretch the resources of the American Canyon Fire Department, which may have to build a second firehouse someday in the area. The department currently has only one fire station, located in the southern end of town and across the highway.
Also, Napa Logistics Park's buildings could top out at 100 feet in height, making them far taller than any existing structure in American Canyon. Aboudamous said the fire department might have to purchase new equipment to battle a blaze at the project.
Knodel initially balked at the idea of increasing the contribution to the fire district's capital fund, but later agreed to pay $500,000 over 10 years.
He also agreed that Orchard Partners would provide some other additional monies for city and county projects.
The developer will give $250,000 to the Napa Valley Transportation Authority for the development of a "Congested Corridor Plan" to study ways of improving traffic snarls in south county.
Interim City Manager Jason Holley said the NVTA plan will look "holistically" at the problem by not only considering Highway 29 improvements, but also the effects of extending Newell Drive to the north and Devlin Road to the south.
Orchard Partners also will donate $50,000 to the city of American Canyon for the development of Clarke Ranch near the wetlands.
This new concession came after Councilmember David Oro said on Oct. 3 that the Napa Logistics Park project wasn't contributing toward anything that would benefit the entire community. Clarke Ranch is expected to become a new park that will feature many new public amenities for residents to enjoy.
The approved development agreement also contains a provision stating Orchard Partners will not object to the formation of a new Community Facilities District (CFD) that will help the city pay for the rebuilding of Green Island Road, located just south of Napa Logistics Park.
Knodel said on Oct. 3 that his firm couldn't endorse the CFD — whose creation must still be voted on by property owners in and near Green Island Road — without knowing how much assessment it would have to pay.
He and Holley negotiated a cap of $110,000 annually for Orchard Partners' share in return for Knodel's promise not to vote against the CFD's formation.
The $110,000 cap "is something we're both comfortable with," said Holley.
The development agreement was also amended to include deadlines for Orchard Partners to fund certain roadway improvements near Napa Logistics Park, located just off Devlin Road and near South Kelly Road.
Knodel had previously agreed to advance its traffic impact fees of $4.7 million to the city to construct a new segment of Devlin Road so it connects with Green Island Road. The agreement now includes the stipulation that Orchard Partners will pay this money by March 1, 2018.
The developer also agreed to make road improvements by Dec. 31, 2018 at:
— The intersection of South Kelly Road and Highway 29, including the addition of turn lanes.
— Widen and improve South Kelly Road between Highway 29 and Devlin Road.
— Improve the South Kelly Road/Devlin Road intersection.