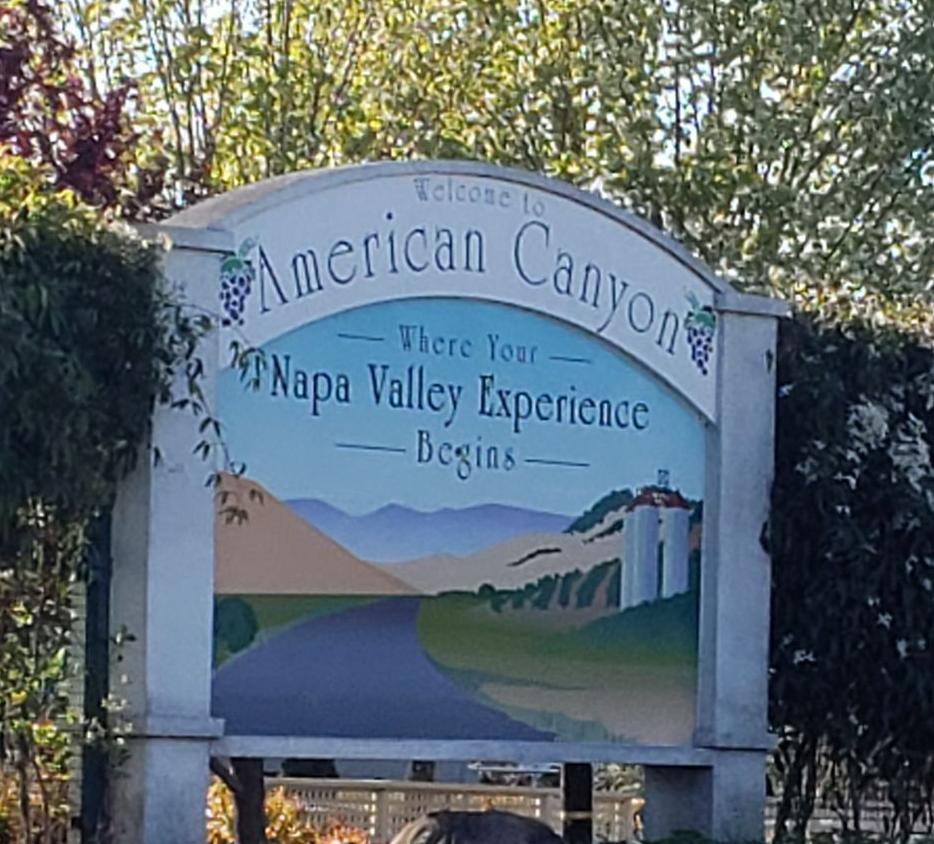 American Canyon in 2020 had some attention-getting crimes, but no statistical crime wave.
In addition, a woman on Feb. 23 suffered major injuries after being assaulted in a house. A 50-year-old was stabbed inside Safeway on Sept. 13.
Support local news coverage and the people who report it by subscribing to the Napa Valley Register.
Police Chief Oscar Ortiz recounted the stories as he delivered the annual police report for 2020 to the City Council on April 6.
"At one point last year, it seemed like all hell was breaking loose," City Councilmember David Oro said. "This report, I was expecting it to be far worse — meaning, there would be more crime stats, much more service calls, etc."
Certainly, 2020 was an unusual year because of the pandemic. Ortiz said 2020 "really deserves its own asterisk."
American Canyon had 549 violent and property crimes in 2020, the second-lowest figure in eight years. This compares to 568 in 2019, 533 in 2018, 584 in 2017, 551 in 2016, 763 in 2015, 707 in 2014 and 627 in 2013.
Violent and property crimes are homicide, rape, robbery, assault, burglary, larceny and auto theft.
American Canyon police made 522 arrests last year. Thirty percent of those arrested lived in neighboring Vallejo, 25% American Canyon, 11% Napa and 26% other communities. Eight percent were transients.
Ortiz said two questions are useful for gauging a city's safety.
"Is your car going to get broken into when you're asleep at night?" Ortiz said. "Or, B, is your house going to get broken into while you're at work all day?"
The city had 114 thefts from vehicles in 2020, compared to 168 in 2019 and 73 in 2018. It had 13 residential burglaries, compared to 15 in 2019 and 18 in 2018.
But a pandemic year and its lockdowns throw a curve into comparisons. Ortiz pointed out that more people were staying at home all day.
The year in traffic also had some attention-getters. An unlicensed juvenile died in a motorcycle accident on May 3. A 19-year-old out-of-state driver died after hitting a tree on May 16. A 47-year-old died in a head-on collision on June 22.
Ortiz called it a "rough year." American Canyon had 136 traffic collisions in 2020, compared to 137 in 2019, 164 in 2018 and 175 in 2017. But 2020 had those three fatalities, while the previous three years had none.
Nationwide, 2020 put a spotlight on police use of force. Ortiz said American Canyon police had 33 incidents involving some level of force. The department had 35 in 2019 and 38 in 2018.
"Really, a normal year in terms of force used," Ortiz said. "Again, most of those are very low level, minimal level of force."
Last year also brought cries from various communities across the nation to "defund the police." But American Canyon City Councilmembers on April 6 had only praise for the city's Police Department. Only one person called in during public comments and voiced a positive opinion.
"I receive calls all the time, chief, of people telling me how impressed they are with the officers, with you," said City Councilmember Pierre Washington, who worked for Contra Costa Sheriff and the Richmond Police Department.
Only last weekend, two people told him how amazed they were that the chief of police called them to discuss incidents, Washington said. He praised Ortiz for taking the lead on community policing.
Catch up on Napa County's top news stories