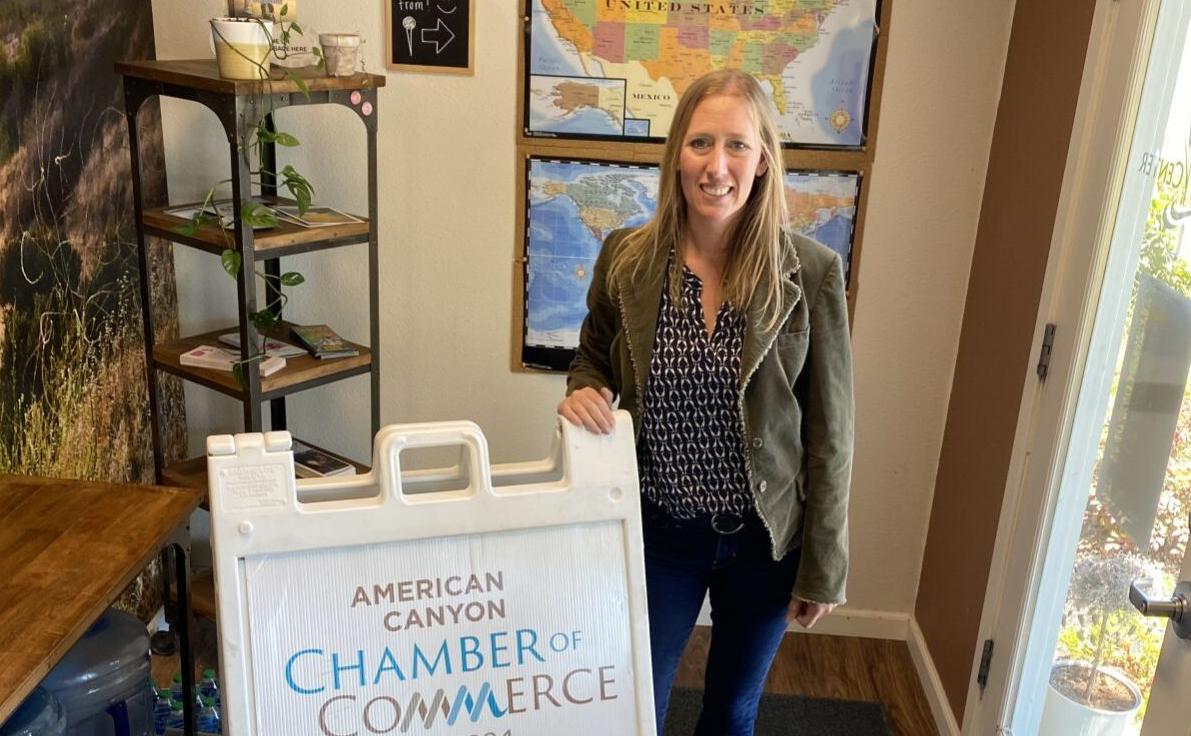 AMERICAN CANYON — The American Canyon Chamber of Commerce is taking advantage of the easing of pandemic-related restrictions with an event called Meet Me in the Street American Canyon, intended to jump-start local businesses and rekindle community spirit.
"There will be a food truck rally, tables for businesses and nonprofits, live music, kids' activities, wine and beer, a car show, and a cornhole tournament," said Zizak-Morais, the chamber's president and CEO.
"It's on Wednesdays because that's a slow time for the food trucks and others. It's intended to give our community somewhere to gather, hang out and relax midweek," Zizak-Morais said.
Support local news coverage and the people who report it by subscribing to the Napa Valley Register. Special offer: $3 for your first 3 months!
The events will be held from 5 to 8 p.m. on the first Wednesday of each month, from July 7 through Sept. 1, on West American Canyon Road between James Road and Elliot Drive. In what Zizak-Morais believes is a first for the city, the road will be blocked to traffic during the shindigs.
West American Canyon Road will be closed behind Safeway between Danrose and Elliot. There will be on-street parking and a nearby lot, and people are encouraged to walk, she said.
The name Meet Me in the Street American Canyon was the result of some brainstorming.
"We wanted something fun, catchy and that describes the event," Zizak-Morais said."I call it 'bridging business with community,' and it aims to bring the community to a safe place to come out and mingle, and the businesses to make up some revenue lost to the pandemic."
Patricia Martinez of American Canyon said she's eager to set up her table and introduce the community to Patty's Eats N Treats (pattyseatsntreat@gmail.com) — a business she started out of her home at the beginning of 2020, which turned out to be possibly the worst time in the last 100 years to start a business.
"It's been pretty hard," she said. "Some months have been better than others. The holidays were probably the best. This year, it's getting better."
The mother of four grown children and one still at home, Martinez said despite the pandemic, word is spreading about the goodies and specialty main dishes she produces and sells, and her client base is growing. The Meet Me in the Street events can only help, she said.
Patty's Eats N Treats will be just one of several expected to participate, Zizak-Morais said.
"We'll have a food truck rally, and so far we have six entries, including local eatery Mi Zacatecas Family Restaurant, and others from around Napa County, including, Sticky Business BBQ, Ipokeshack, Squeeze Inn Hamburgers, Difilippo Wood-Fired Pizza, and Origenes," she said.
There will be a live band, wine, beer, and cocktail sales, entertainment for children, tables for businesses and nonprofits, and a car show, Zizak-Morais said, adding that the chamber is still taking applications for spots.
A highlight promises to be the planned cornhole tournament, she said. "There are people who seek these out. It's a very popular outdoor yard game." 
Local businesses and nonprofits are encouraged to sign up for a promotion table, with fees ranging from $35 for chamber members, $45 for non-members, and $25 for nonprofits.
"There are also opportunities for larger companies to educate the community on important information, like PG&E, who we are encouraging to come to the event and offer tips on planning for power shut-offs," Zizak-Morais said. "So far, we have confirmed Recology, which will offer information on zero waste management, and city emergency vehicles like fire trucks and police cars to explore."
All COVID-19 protocols will be followed with the hope that all restrictions will be lifted as predicted by mid-June. For questions, contact the Chamber: (707) 552-3650.