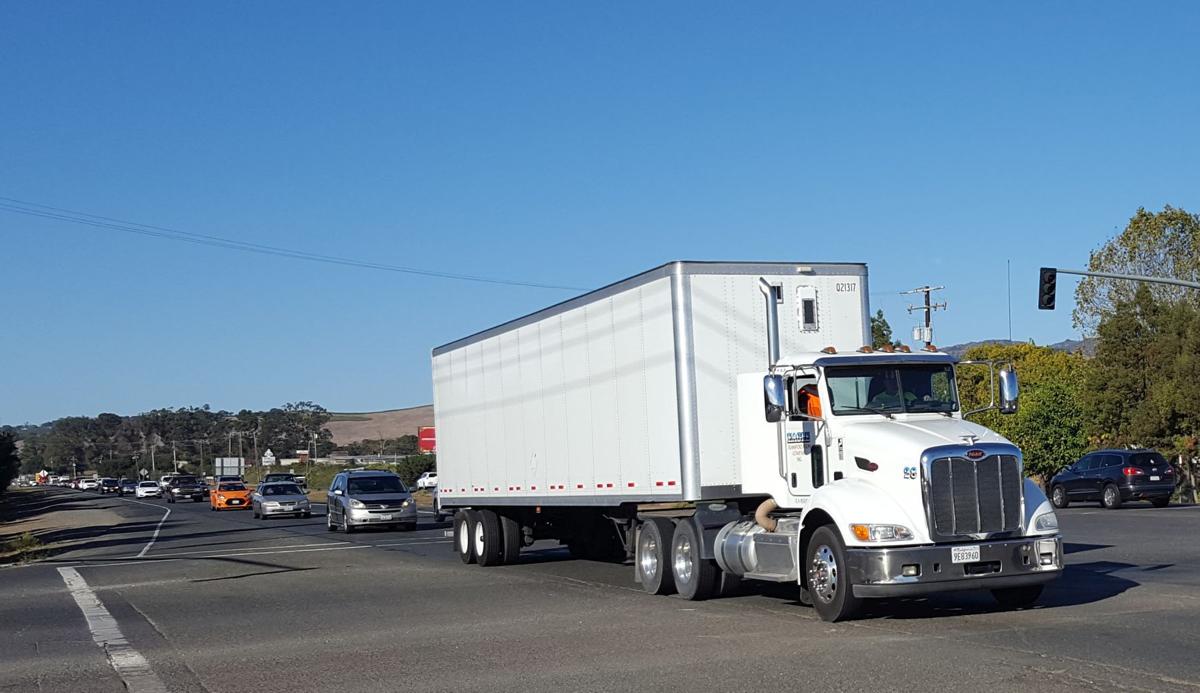 AMERICAN CANYON — The city of American Canyon has agreed to help fund a new south county traffic congestion study that will be performed by the Napa Valley Transportation Authority.
Approval of funding for the "SR29 Comprehensive Corridor Plan" by the City Council on March 20 was also an opportunity for councilmembers to vent some frustration over American Canyon's plight with the thousands of cars driven by commuters that travel through the city each day, and the need for help from other jurisdictions and the wine industry in Napa County to solve the problem.
"We recognize the problem of traffic is concentrated in American Canyon," said Kate Miller, NVTA's executive director.
"If there's one legacy I have it's getting this part of State Route 29 fixed" in south county, she added.
Toward that end NVTA will perform an engineering and technical study that will look at a variety of possible changes and solutions along or parallel to Highway 29 to make traffic flow better from American Canyon all the way up to the intersection with Highway 12.
American Canyon will provide $250,000 for the study, thanks to money provided by Orchard Partners, developer of Napa Logistics Park.
Orchard Partners agreed to help pay for the south county study as part of a development agreement with American Canyon that was approved in December.
This new traffic study will build upon the work contained in the 2014 "SR29 Gateway Corridor Improvement Plan," according to Miller, who said NVTA will spend "a couple hundred thousand dollars" of its own money for the research.
"We just touched the surface on the gateway plan," she told the City Council. "This [new study] is going to dig much deeper, and we're going to be looking at a lot of elements we didn't look at in the first plan."
You have free articles remaining.
Miller also said the completion of the new study will make NVTA eligible for new funding sources, including from SB 1, the state law that raised fuel taxes and vehicle registration fees to provide new transportation monies.
The study, according to Miller, will look "all the potential projects from Carneros to American Canyon Road along 29."
That remark prompted Councilmember David Oro to seek assurances from Miller that the study will focus on projects in American Canyon, such as extending Newell Drive so it connects with the highway, and the completion of Devlin Road so it provides alternative route for cars and trucks.
Oro said it was important that "a lot of that study money stays down here" in American Canyon.
"I can't impress upon you enough as an elected official how much I hear about traffic in this town — every single day," Oro told Miller.
Miller assured Oro that his city is well represented on various NVTA boards, committees and working groups by either elected officials or city staff.
She also said during the meeting, "We really need to take a much stronger look at the improvements in American Canyon."
After fielding Oro's concerns, Miller heard from Councilmembers Mariam Aboudamous and Kenneth Leary who raised the issue of new funding for transportation improvements by way of levying impact fees on wineries in Napa County.
Aboudamous and Leary argued new wineries in the unincorporated areas should help pay for traffic solutions — "cause there's a lot of them, they're impacting our traffic and," Aboudamous said, rubbing her thumb against her fingers, "Cough up some cash, please."
"I think that's a complicated question," replied Miller, who said it's up to the jurisdictions in the county to decide how to assess new businesses.
Get local news delivered to your inbox!
Subscribe to our Daily Headlines newsletter.