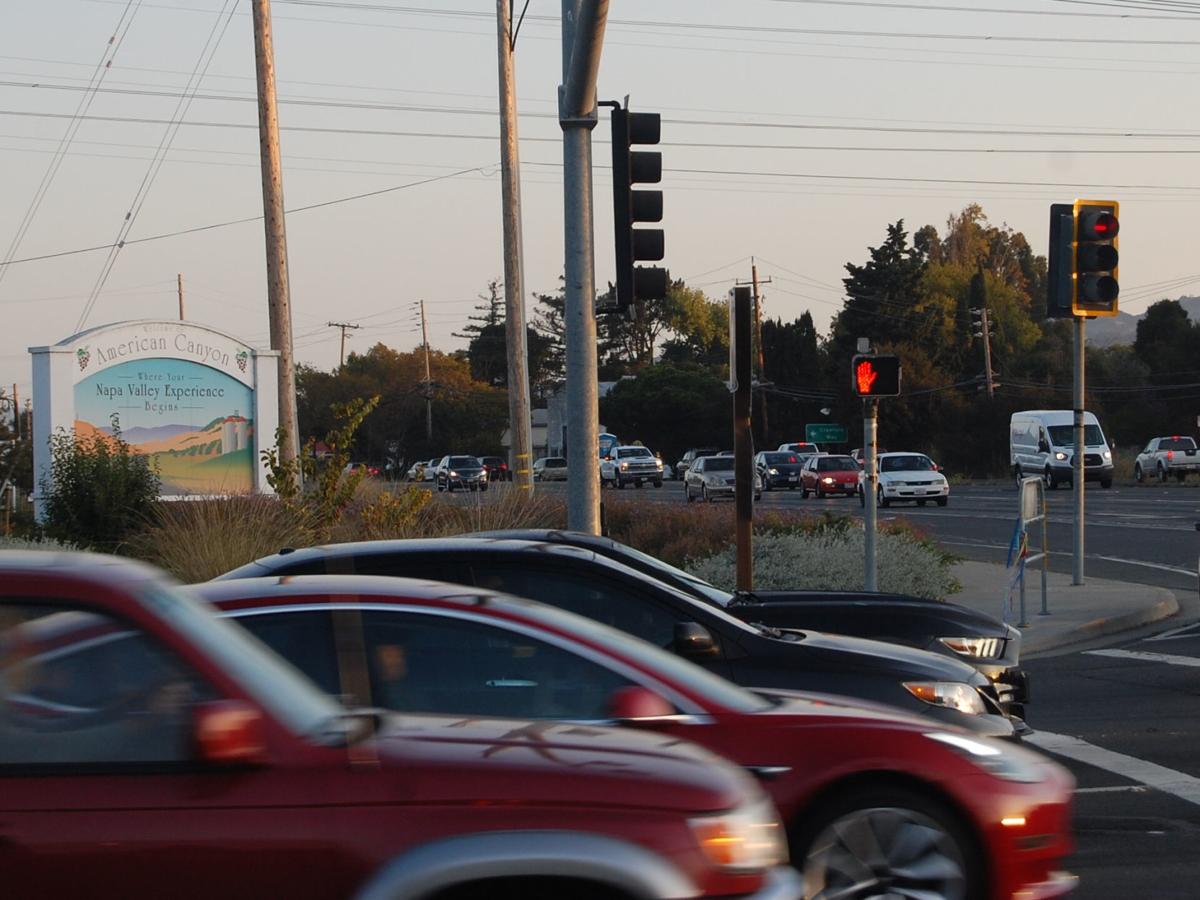 AMERICAN CANYON — American Canyon leaders and citizens are imagining what schools, parks, utilities and traffic-slammed Highway 29 might—and should- look like in 2040.
They are updating the city general plan, a task scheduled to take until summer 2022. The City Council last December approved hiring consultants Mintier Harnish to help at a cost of $1.5 million.
American Canyon is crafting a vision that will affect other parts of Napa County. The south county community of about 21,000 people is a hot spot for housing and industrial growth. The congested, local stretch of Highway 29 is a key route to the Bay Area.
California requires communities to have general plans. One basic idea behind them is, how will the community handle growth?
"It represents your blueprint to the future," consultant Rick Rust said at a Feb. 18 "State of the City" meeting. "Some people call it the Constitution for the city – where are you going to go and how are you going to get there?"
American Canyon has formed a general plan citizens committee to look at one of the most pressing issues – traffic. At its Jan. 21 meeting, the City Council gave marching orders.
Vice Mayor David Oro said he wants the committee to do more than blame Caltrans for Highway 29 traffic woes. He wants it to look at things that American Canyon can control.
"What if we could be a bike community?" Oro said. "Could we imagine that?"
Some Highway 29 commuters use residential side streets to try to avoid traffic snarls, to the frustration of locals.
"I would like the committee to start exploring ways we can discourage cut-through traffic, recognizing we can't torpedo the Waze app and things like that," City Councilmember Mark Joseph said.
City Councilmember Mariam Aboudamous and Joseph talked about possibly having traffic-calming measures on some streets.
"Just standing on Melvin (Road) for five minutes, you'll see at least 20 cars flying by," Aboudamous said. "It's scary. And what's even worse in those neighborhoods are how terrible the sidewalks are."
Councilmember Kenneth Leary said if American Canyon is going to provide the housing for people who travel to work Upvalley, then it needs more help on Highway 29 traffic issues.
Leary challenged the notion that "this is just going to be a rural county forever and everything else is going to be thrown down here and we don't care. There is going to be a reckoning one day and it needs to be planned for and we need to deal with this."
On Wednesday, 14 members of the general plan circulation committee met in the City Council chamber.
"The whole point of being appointed is to get your opinions and views," Community Development Director Brent Cooper told them.
Then members broke into groups to look at existing city documents addressing highway congestion, traffic calming, bike routes and walking routes. Their task was to decide if these plans can be improved or need to be thrown out for a fresh start.
Then there's the major issue of the proposed West Side Connector.
A planned Devlin Road extension will create a western, parallel route to Highway 29 that has its southern terminus in the Green Island industrial area. The question is how to push the route farther south to link with residential neighborhoods without flooding those neighborhoods with traffic.
American Canyon will take the circulation committee on field trip to look at possible West Side Connector routes.
Another general plan committee is looking at education and lifelong learning. The City Council on Jan. 21 had some comments for this committee, too.
Joseph said that if American Canyon is going to have only one middle school, perhaps it should be located on a larger parcel on the east side of town. Perhaps the committee should explore whether it's feasible for American Canyon to have its own school district.
General plan updates sometimes result in cities deciding to expand their growth boundaries. Whether the issue will come up during the American Canyon update remains to be seen.
Napa County and American Canyon agreed in 2008 to a maximum size for city boundaries through 2030. But the general plan update looks ahead to 2040, beyond the agreement.
Cooper said the general plan update has only just begun. It's too early to tell if the growth boundary will need to be changed. However, any proposed change may require an amended agreement with the county.
Nor has the city of about 21,000 people yet set a population target for 2040. However, Cooper said, the recently approved Watson Ranch and Broadway plans will constitute the bulk of new housing over 20 years and combined could add 8,500 residents.
At the Feb. 18 State of the City meeting, the audience of more than 100 people had the chance to participate in a general plan survey.
They named the biggest challenge facing American Canyon. Forty-nine percent said Highway 29 traffic, 21 percent said lack of affordable housing, 17 percent said lack of good-paying jobs, 6 percent said overcrowded schools, 4 percent said climate change effects and the remainder chose something else.
But apparently the specter of rising sea levels and temperatures is a major concern in this city bordering wetland and water. When asked the biggest challenge for 2040, 31 percent said climate change effects, with Highway 29 traffic dropping to second at 29 percent.
The American Canyon general plan has sections addressing circulation, recreation, education, housing and other topics. Go to https://bit.ly/2wa2kOQ to find more out more information on the update and how to participate.
Get local news delivered to your inbox!
Subscribe to our Daily Headlines newsletter.