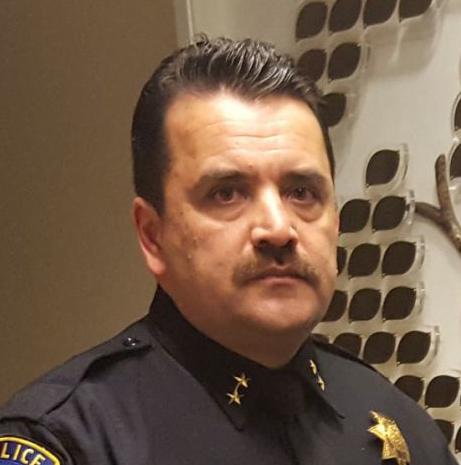 American Canyon wants to reform some of the California criminal justice reforms passed by the Legislature and voters in recent years.
The City Council on Tuesday unanimously endorsed the Reducing Crime and Keeping California Safe Act. The statewide initiative will be on the November 2020 ballot.
"We have really lost the ability to tell people that crime doesn't pay, because I think some criminals out there are finding out that it does," Police Chief Oscar Ortiz said.
The initiative doesn't seek to undo the reforms, but rather address some of the dangerous, unintended results, a city report said. Among other things, it would change the law to try to deter serial thefts and organized gang thefts, the report said.
But the initiative has opponents. Former Gov. Jerry Brown, a champion of the criminal justice reforms, opposed the initiative in a July 2018 tweet after the measure qualified for the November 2020 ballot.
"Read the fine print," Brown wrote. "This flawed initiative would cost taxpayers tens of millions of dollars and endanger public safety by restricting parole and undermining inmate rehabilitation."
Ortiz gave examples to the City Council of how the reforms have affected American Canyon.
He described a case involving car break-ins on the southeast side of American Canyon. Police caught some Solano County residents with the stolen merchandise in their car.
"They got diversion, which means like nothing happened," Ortiz said. "They went to court. They had a misdemeanor case, because they had less than $150 of merchandise in the car, so they were given diversion. And they admitted they had come to American Canyon specifically to find some cars to break into."
He talked about the effect of the reforms on thefts in stores. Unless thieves go over a $950 threshold, up from the old $450 threshold, they won't face a felony.
"It's a misdemeanor and it's not uncommon to write them a ticket or see them get out of jail very quickly thereafter," Ortiz said.
The Keep California Safe Act says that after two retail theft convictions, the threshold goes from $950 to $250 for a felony, Ortiz said.
Sgt. Chris Pacheco spoke on behalf of the Napa Deputy Sheriff's Association and backed the ballot measure.
"I have twice here had suspects actually drive their cars toward me and try to run me over and I've had to jump out of the way," Pacheco said. "Those were charged as misdemeanors in courts because he didn't shoot a gun at me."
Pacheco also told the council about a man arrested for stealing at the local Walmart Supercenter. The man was out of jail before the officer got back to American Canyon and arrested again later that night at Safeway for another crime. Again, the man was released with a citation.
Finally, the man that same night stole a car from Napa. Police caught him after a short pursuit and this time he went to jail.
"So there's a situation where we had a guy who just kept coming out and reoffending and reoffending," Pacheco said.
City Councilman Kenneth Leary said something else might have been going on in this particular case. Perhaps the man had mental or housing problems and wanted to go to jail for three square meals a day.
"I would like to be able to figure those kinds of things out and have some true rehabilitation, if it's going to work," Leary said.
The reforms began in 2011 with Assembly Bill 109, also known as "realignment." California moved lower-level felony offenders from state prisons to county jails amid court orders to end state prison overcrowding.
In 2014 came voter-approved Proposition 47, which downgraded drug possession crimes for heroin, cocaine and methamphetamine and some theft crimes to misdemeanors.
Finally, voters in 2016 passed Proposition 57, which allowed the release of non-violent felons, a city report said.
The result is shorter sentences in county jails and laxer penalties that encourage some thieves to keep stealing even after caught. The insignificant consequences for drug users who steal means little motivation to seek sobriety programs, the city report said.
The definition of "violent crimes" used by Proposition 57 for the early release of non-violent felons doesn't include such things as domestic violence, drive-by shootings and exploding a bomb to injure people, the city report said. The Keeping California Safe Act would change that.
"Exploding a bomb to injure people, we would all think that's a violent felony," Ortiz said. "Currently, it isn't. So this initiative would add that."
Brown before leaving office filed a December 2018 lawsuit along with the Department of Corrections and Rehabilitation to keep the initiative off the ballot on technical reasons. The courts rejected the lawsuit.
The lawsuit linked the reforms to a desire to reduce state prison overcrowding, reduce the $10 billion annually the state was spending on prisons and stop the revolving door of crime through rehabilitation.
But the American Canyon City Council decided the reforms went too far. It has joined the League of California Cities, Fairfield, Winters, Rocklin, Morgan Hill, Eureka, Chowchilla, Clovis, Galt, Auburn, Glendale and others in supporting the Keep California Safe Act.
Get local news delivered to your inbox!
Subscribe to our Daily Headlines newsletter.