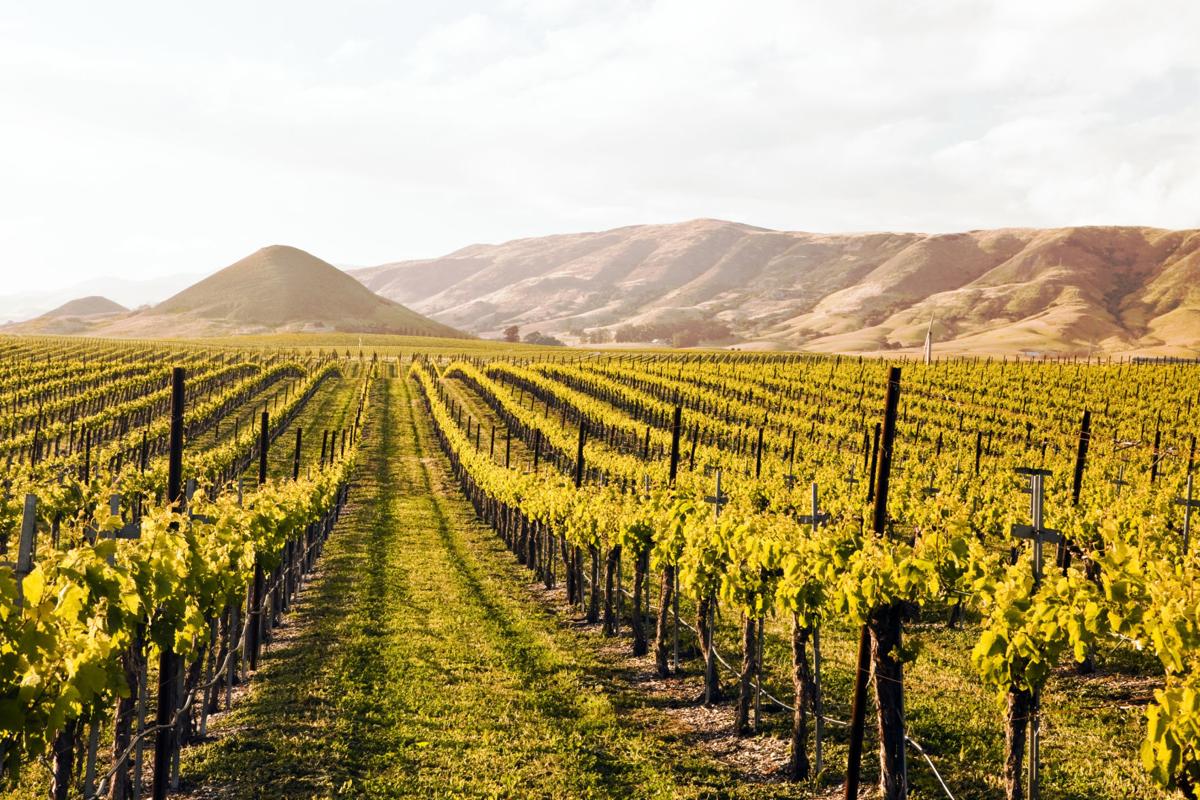 As experts predict a volatile time ahead for the tourism and hospitality industry, Napa Valley wineries say they haven't yet felt the sting of coronavirus-prompted cancellations, but they're bracing.
Tasting room sales by volume were down 22 percent over the weekend of March 7-8 as compared to the month of February, according to data from the Napa-based winery e-commerce company WineDirect. The company partners with more than 900 wineries across the United States and Canada from which it tracks point-of-sale data in tasting rooms, according to Carly Imhof, product marketing manager for WineDirect.
Though it's difficult to say whether or not the dip can be solely attributed to coronavirus, it's a notable one and perhaps a sign of what's to come as airlines cut back on domestic flights and the federal government institutes its travel ban on foreigners from the Schengen Area in Europe, which went into effect midnight Friday.
This week saw many of Napa Valley's wineries, like the three winery members of Farm Collective, do business as usual, according to Vice President of Marketing Ed Feuchuk. But the developing nature of the situation makes things uncertain, he said.
"We're still very much in the beginning stages of this, but it's escalating very quickly," Feuchuk said, speaking to the spread of the virus and its impact on business nationwide. "We haven't seen a big fallout, but we see the trajectory, and we want to make sure we're being proactive."
Farm Collective member wineries – T-Vine and Tank wineries in Calistoga and James Cole Winery in Napa – are taking extra precautions to ensure the safety of their guests, Feuchuk added, including bumping up the availability of on-site hand sanitizers, sanitizing heavily trafficked areas and implementing hand washing stations in tasting rooms. It's new territory for Farm Collective, Feuchuk said, adding that the wineries are making an effort to be "honest and transparent" about their efforts with their customers.
"We've dealt with fires, floods and power outages, but we haven't dealt with something like this before, so we're learning," Feuchuk said. The wineries have yet to see "a deluge" of cancellations, though, he added.
Still, even with only minimal cancellations this week, it's hard to know what to expect in the coming weeks, according to Curtis Strohl, general manager of B Cellars Vineyards and Winery. The winery, which is appointment only, has seen something like 10 percent of its reservations cancelled in the last week or so, Strohl said.
"It hasn't been en mass for us," he said. But the changing nature of both business and personal travel have made the situation dynamic, Strohl said, explaining that many trips to Napa are "piggybacked" onto other business trips. As companies nationwide are cancelling non-essential travel, those trips have been cut back, he said.
"We've had some people call and say their trips were cancelled. We've also had a couple people cancel and say they're just not traveling for personal health reasons," Strohl said.
Visit Napa Valley reported an almost 12 percent decline in hotel occupancy for the first week of March, largely fueled by "group and leisure business cancellations," CEO Linsey Gallagher said in a written statement. She said Visit Napa Valley expected that those trends would continue in the coming months as businesses continued to curb employee travel.
Though there hasn't yet been a confirmed case of coronavirus in Napa, the county declared a local health emergency this week, urging residents to avoid gatherings of more than 250 people in order to "protect public health and slow the spread" of the virus. The declaration comes not long after Gov. Gavin Newsom joined state health officials in issuing the same recommendation for Californians state-wide.
Shafer Vineyards on Wednesday closed their tasting room entirely. The winery is appointment only, according to Director of Communications Andy Demsky, and is only open for weekday tastings.
"It's a situation where it's not something that's not tough for us to do; it's not a lot of people (whose reservations have been cancelled), and we have plenty of things for everybody at the winery to do," he said. The tasting room at its busiest can see a maximum of 20 people per day, he said. The winery would remain open so Shafer's "small staff" would retain their jobs and paychecks.
Jim Sullivan, vice president of public relations and marketing for Castello di Amorosa, said the destination winery had seen a slowdown in corporate events. As for tasting room traffic, he said, the winery did not yet have available data on any observable slowdowns – just "rumblings."
"We're monitoring the situation every day, so it's really hard to say (what the impact has been so far)," Sullivan added. The winery has held meetings and trainings to discuss sanitation and is closely following recommendations made by the Center for Disease Control.
Otherwise, he said, business would continue as usual, including hiring.
The months leading up to spring and summer, Napa's busiest tourism season, are often a period of time during which wineries up their hiring and buff up tasting room staffs so as to better accommodate increased traffic. As of now, though, Feuchuk said that may not be the case for Farm Collective.
"We're being really cautious, because we don't want to have too many people and then not see what we normally see," Feuchuk said, adding that the winery would still look to hire leading into busy season.
On-premise sales and tasting room revenue has long been a crucial part of the wine industry's business model. Napa Valley's wine industry in 2018 drew almost 4 million visitors to the region, generating (along with related hospitality businesses) local economic impact of $9.4 billion, according to the Napa Valley Vintners. The Valley drew an average of almost 19,000 visitors daily in 2018, according to Visit Napa Valley.
While the wine industry's e-commerce sphere has grown over the past decade, it's not positioned to make up for the loss in revenue that could be provoked by slowing foot traffic. Sullivan, describing Castello di Amorosa as following a direct-to-consumer model (in which wineries depend on tasting room sales and other direct sales to guests) said he was researching and studying e-commerce as it might relate to shifting business dynamics in the wake of the coronavirus outbreak.
Farm Collective's wineries have a "pretty prominent online presence" Feuchuk said. There may come a point where the wineries find themselves more dependent upon online sales, he added, encouraging potential customers to consider e-commerce as an alternative way to support wineries.
"It's kind of going to affect everything," Feuchuk said, speaking to the virus' potential impact on the industry. "Visitation is the primary lifeblood of any winery here whose primary business is direct to consumer sales."
Concerned about COVID-19?
Sign up now to get the most recent coronavirus headlines and other important local and national news sent to your email inbox daily.