Over the past few weeks, Tre Posti Chef Nash Cognetti has ordered up the same thing for breakfast each morning: 130 pounds of breakfast sausage, 2,100 eggs, and sides of bacon to match.
Cognetti's is one of eight businesses working to feed the hundreds of workers based out of Pacific Gas & Electric's St. Helena microsite who are repairing Napa County damage from the Hennessey and Glass fires.
Located next to Charles Krug winery, the microsite would have been called a basecamp in pre-pandemic times and would have fed workers using a cafeteria model, according to PG&E spokesperson Deanna Contreras. The pandemic forced a pivot to individually wrapped meals, which the utility is now sourcing from local restaurants.
"It is a massive undertaking," Cognetti said of the daily effort to produce more than 700 hot meals for workers and deliver them to PG&E's site by 5 a.m. He is purchasing more than 10,000 eggs and 800 pounds of breakfast sausage each week.
PG&E first established the site at the end of September, according to Contreras, in response to significant damage to the utility's infrastructure from the Glass and Hennessey Fires. More than 825 utility poles needed to be replaced in Napa County alone, Contreras said; so far workers have repaired more than 500.
It's work requiring significant manpower – an average of 800 workers per day, a mix of on-the-ground repairmen and administrative staff, check into the microsite each morning. On peak days, almost 1,000 workers use the site as their home base for the day.
Tre Posti is providing breakfast for the entirety of the workforce; it's also one of eight restaurants in a rotating schedule of purveyors making three meals each day for the site's administrative staff. (Boots on the ground are given high calorie, shelf-stable sacked lunches before they head out to fire-damaged portions of Napa County each morning)
It's been a welcome boon for Tre Posti, which like the vast majority of catering companies has seen huge swaths of its business disappear in the wake of the pandemic and the wildfires, according to Cognetti.
The pandemic has not been kind to tourism-based economies, Napa Valley's included. Hotel occupancy in September was at less than 40%, down from almost 72% in 2019. Worldwide, according to one study published by the International Journal of Surgery in April, something like 50 million jobs in the "global travel and tourism sector" may be at risk.
Business at St. Helena's Market Restaurant, one of the restaurants working to provide meals for the utility's administrative staff, is down 70% compared to last October, according to Executive Chef and Owner Ernesto Martinez.
"This has helped tremendously," Martinez said of PG&E's business. "If it wasn't for that, (the restaurant) would be in a situation where it'd pretty much be life or death."
Collaboration with local businesses was initially the idea of PG&E Site Lead Bob Kirk, who met with almost a dozen interested restaurant owners and chefs to discuss the logistics of providing high quantities of individually wrapped meals. Of that group, eight agreed to cater meals, he said.
"This community relies on tourism, and with everything that's gone on, we really wanted to do what we could to help," Kirk said, explaining that much of the site staff – including its lead restoration director – are residents of Napa County. "It's really been a great partnership. The (restaurants) have been very welcoming, not to mention the food has been absolutely fabulous."
On a typical day, Martinez said, he might deliver French dip sandwiches or prime rib to the site. He's taken pride in serving Market's macaroni and cheese, one of its signature dishes, as well as lamb burgers and fried chicken.
He is not looking forward to the camp's closure, which will coincide with a winter season shaping up to be even slower than usual. The normal winter drop in business is anywhere from 20% to 30%, Martinez added, and business from PG&E has allowed him to retain two to three employees.
"If you add the 70% we've already lost compared to last year – well, do the math," he said.
More workers have come from out of state to assist with the repair efforts – some from as far away as Canada, Kirk said. Pre-pandemic, PG&E would have created on-site, dorm-style housing for workers. Now, something like 600 employees are staying in hotels around the area, including St. Helena's Harvest Inn, where PG&E workers have "filled almost their entire resort," Kirk said.
"We have been grateful that they're staying in close proximity, both to help with their work commute and also to keep the money local, so to speak, in the area where the impact (of the fires) occurred," Nathan Davis, the inn's general manager said. He would not specify how many workers were staying at the inn.
Work should continue through at least the middle of this month, Kirk said. There are still plenty of power lines that need replacing, according to Contreras, as well as transformers, gas lines and other related infrastructure.
The utility is not a typical client for Tre Posti, Cognetti said, explaining that October in Napa Valley is typically punctuated by "elegant weddings and winery crush and harvest parties." In light of the cancellation of those events, the caterer will take what it can get.
"This gives me an opportunity to continue to keep people on the payroll," Cognetti added. "That's what it's about."
Watch Now: What will happen to outdoor dining in winter?


Watch as the Glass Fire explodes across the Napa Valley
Images as fire explodes across the Napa Valley
California Wildfires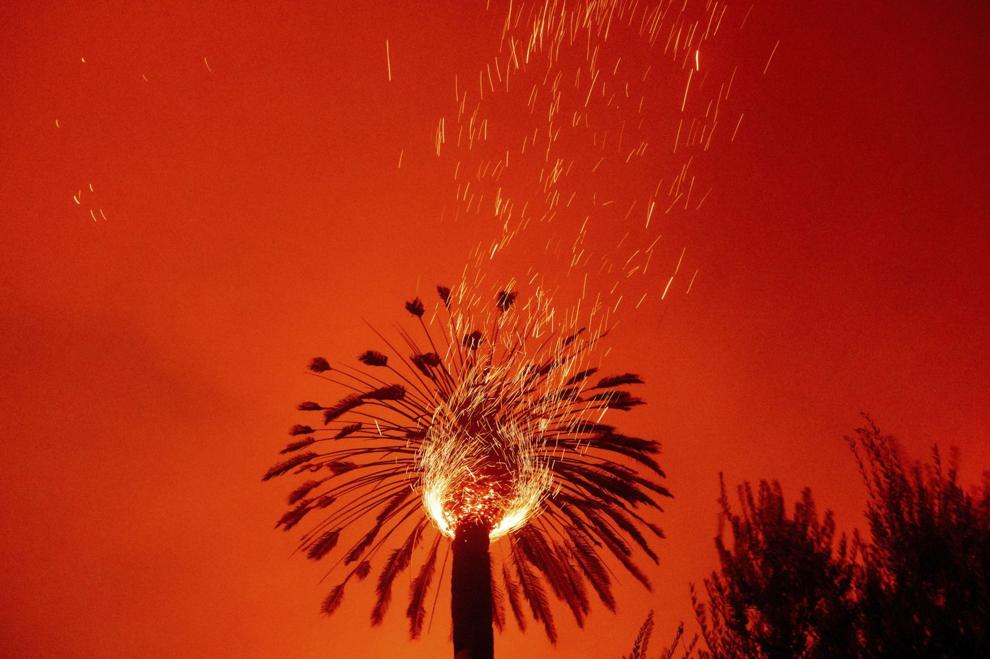 California Wildfires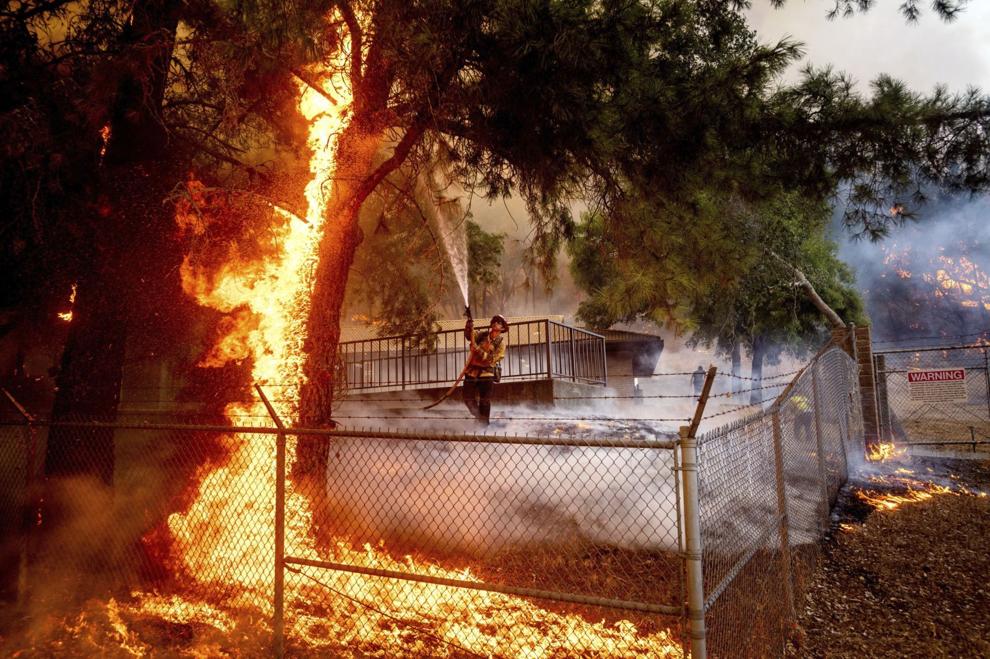 California Wildfires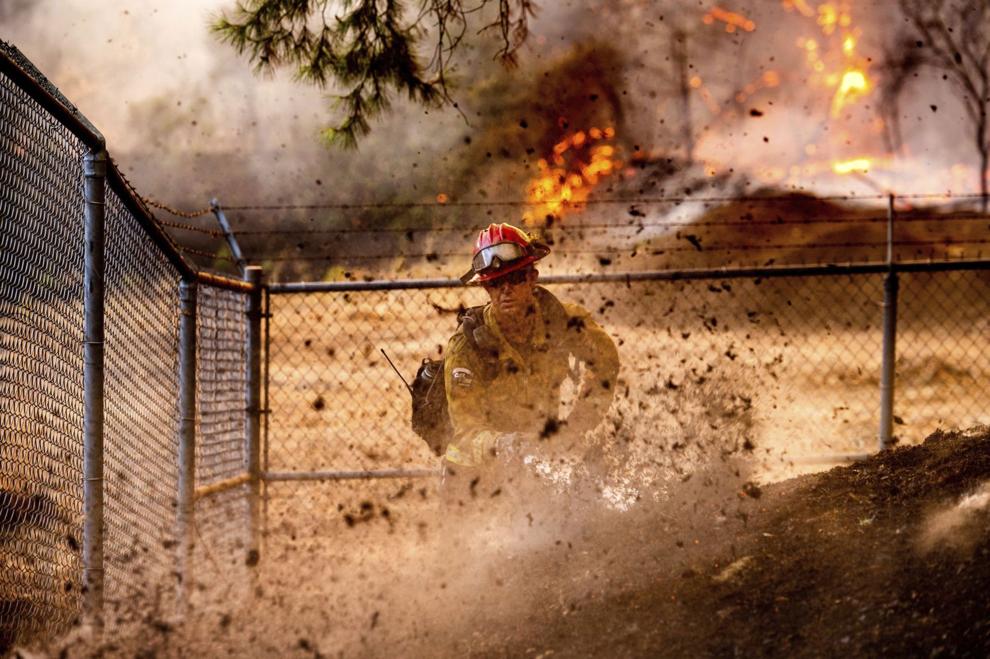 California Wildfires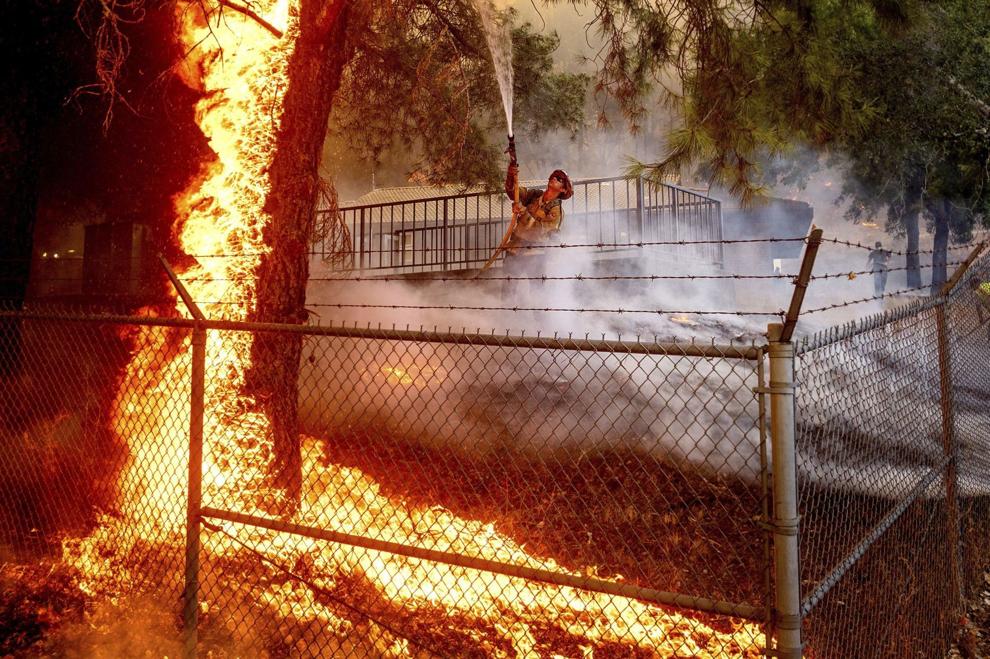 California Wildfires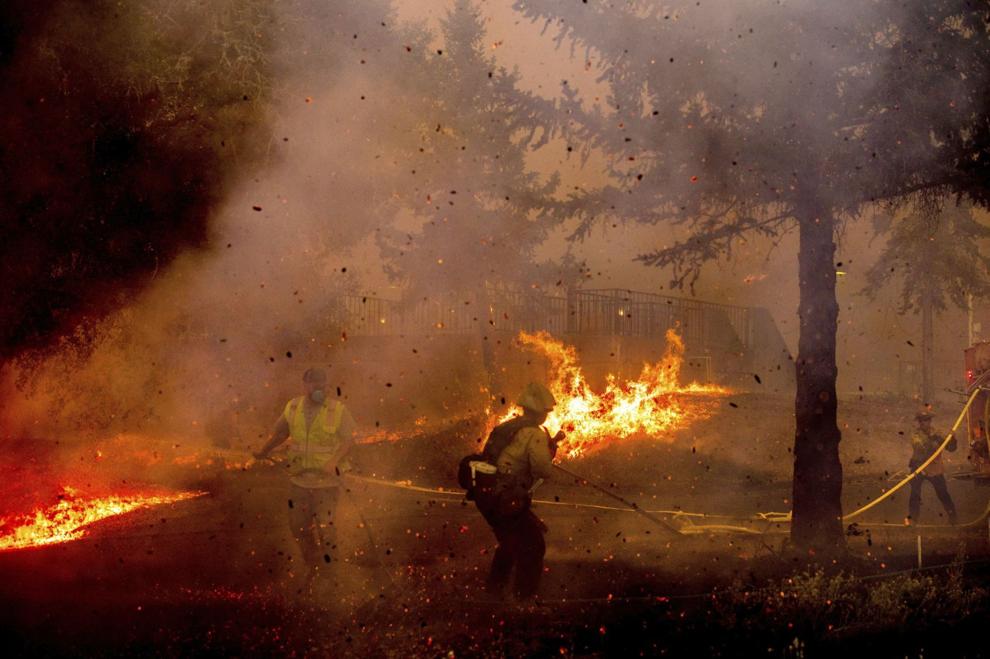 California Wildfires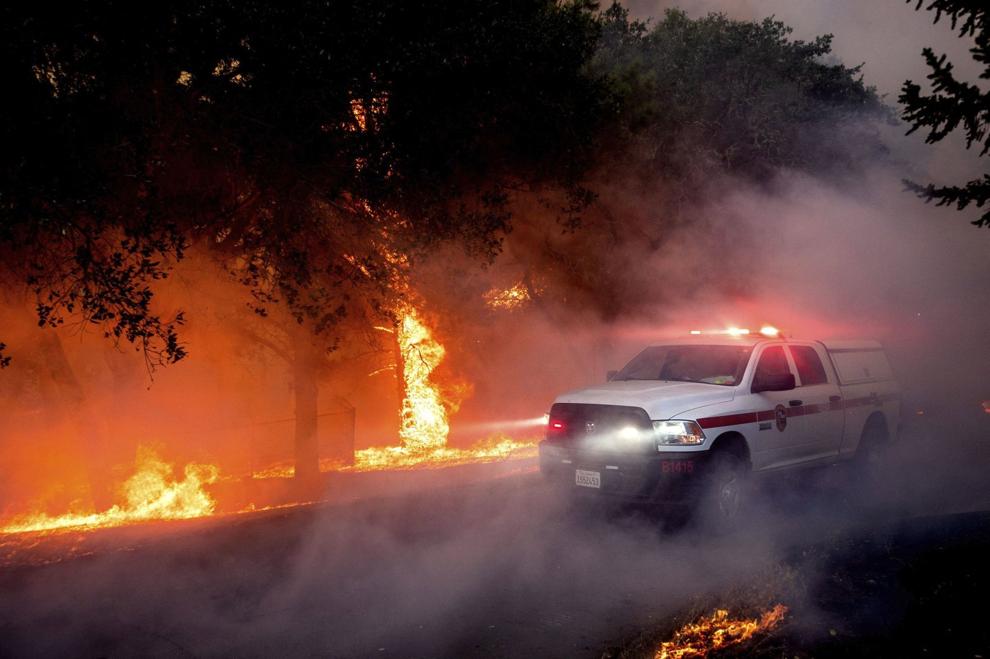 California Wildfires
California Wildfires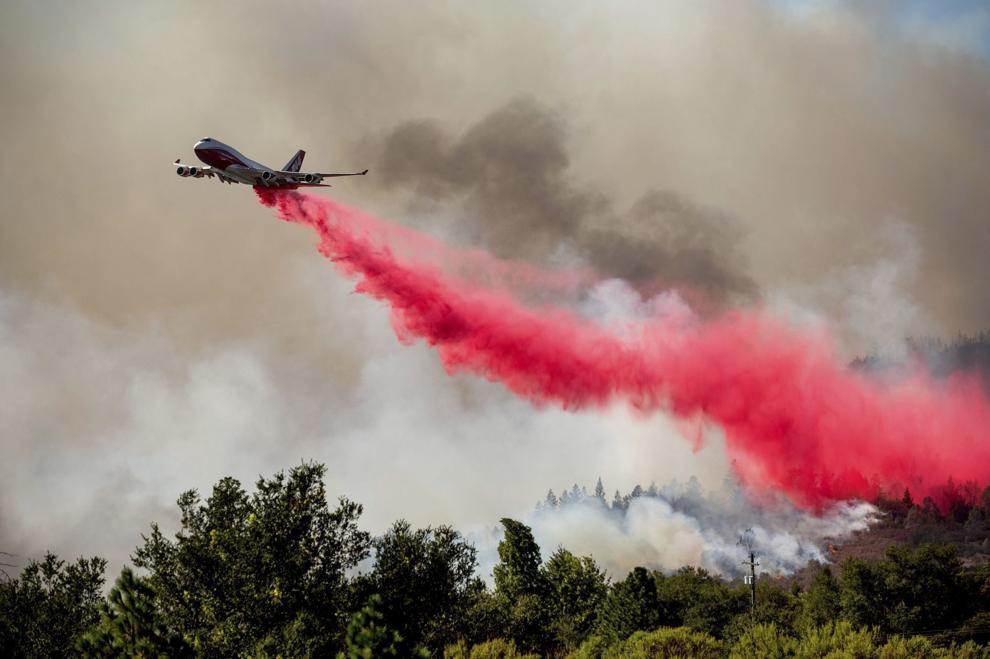 California Wildfires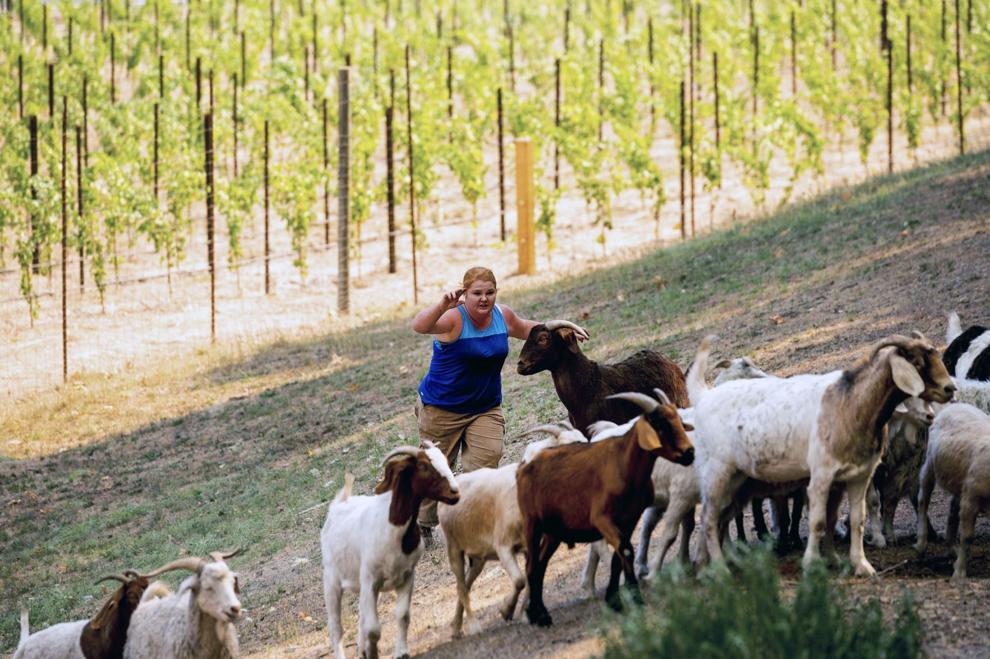 California Wildfires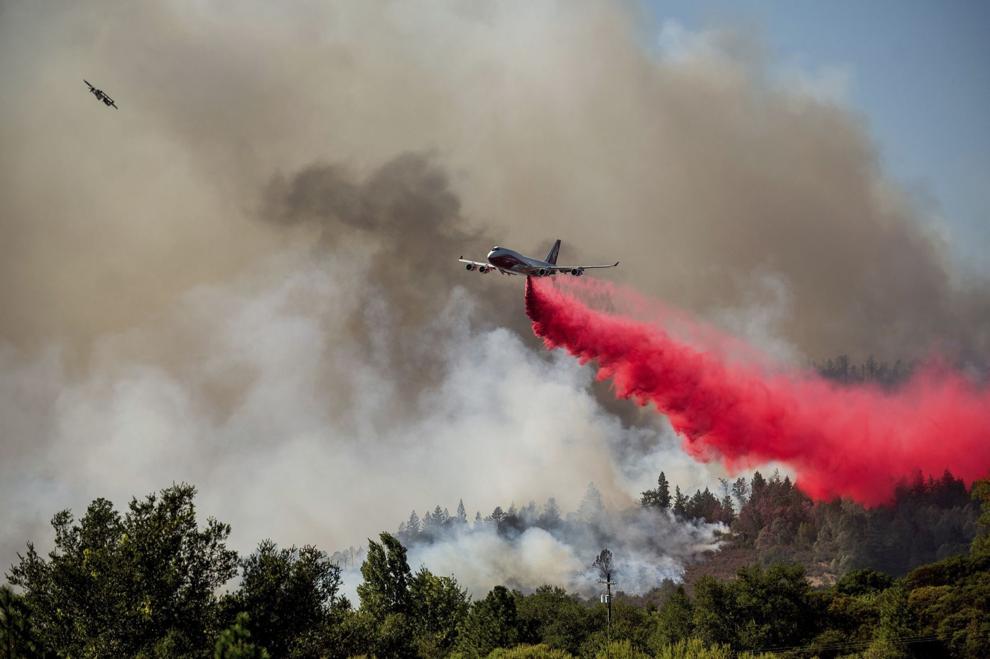 California Wildfires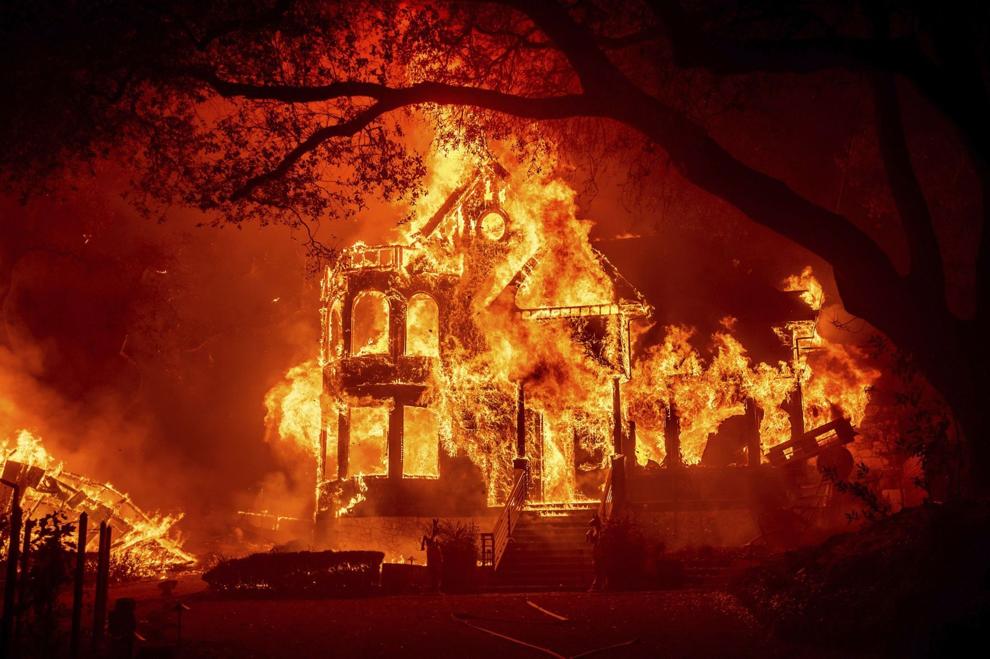 California Wildfires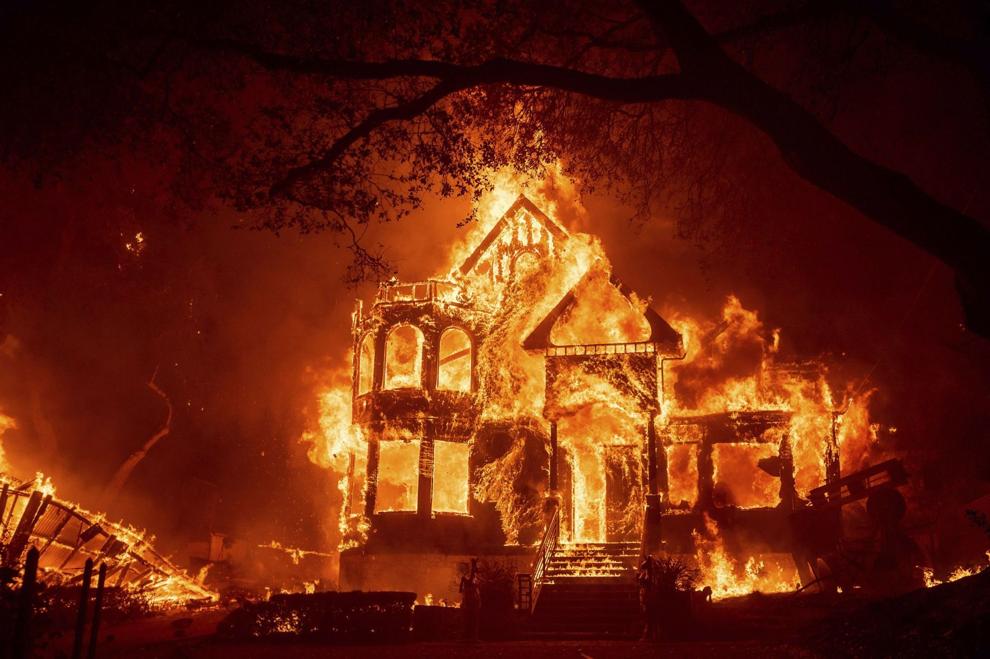 California Wildfires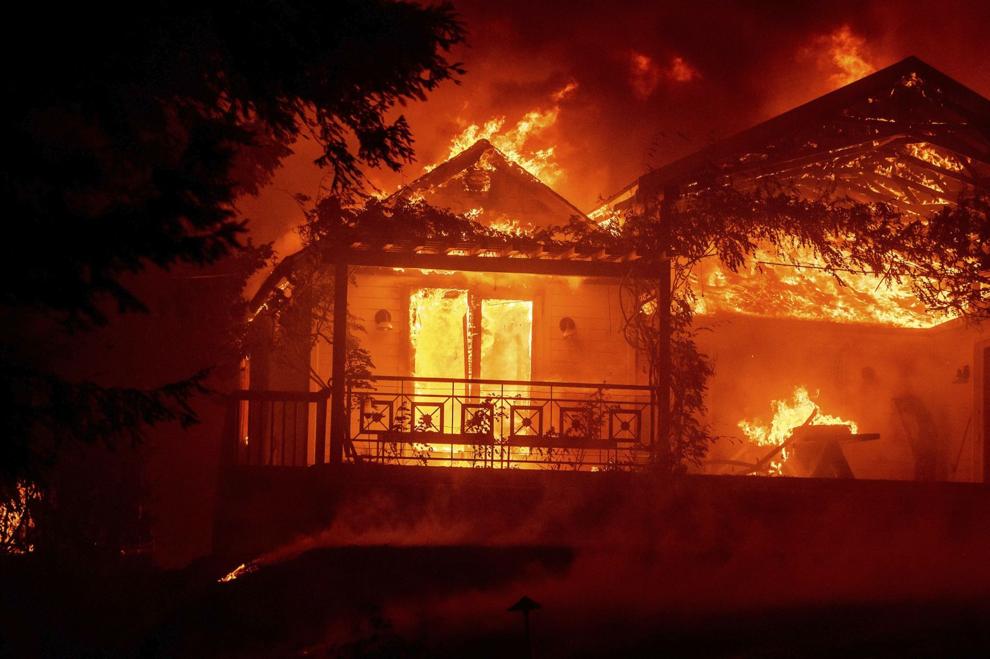 California Wildfires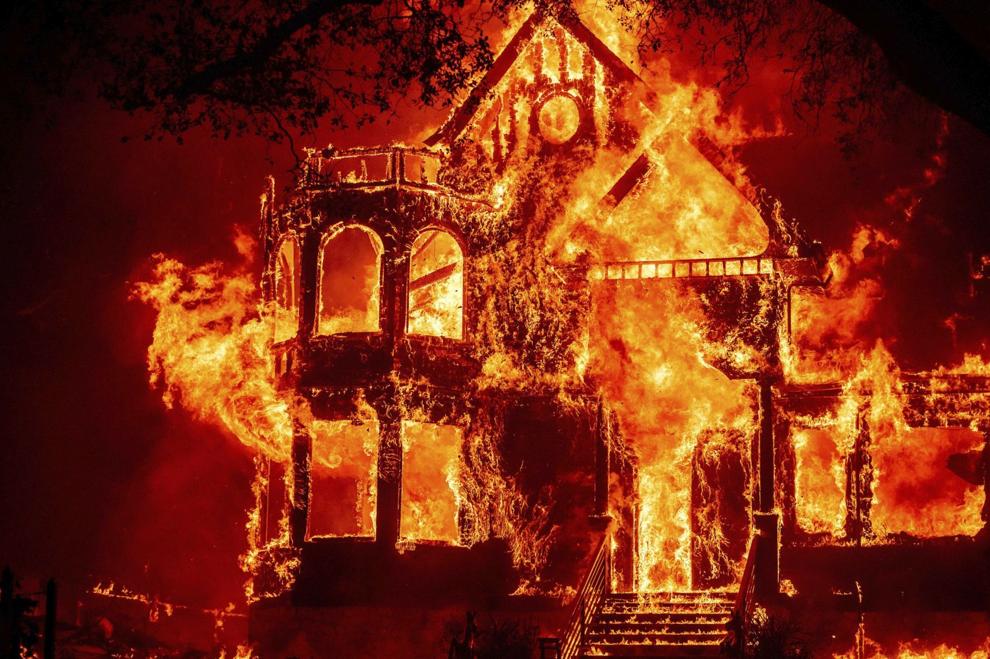 California Wildfires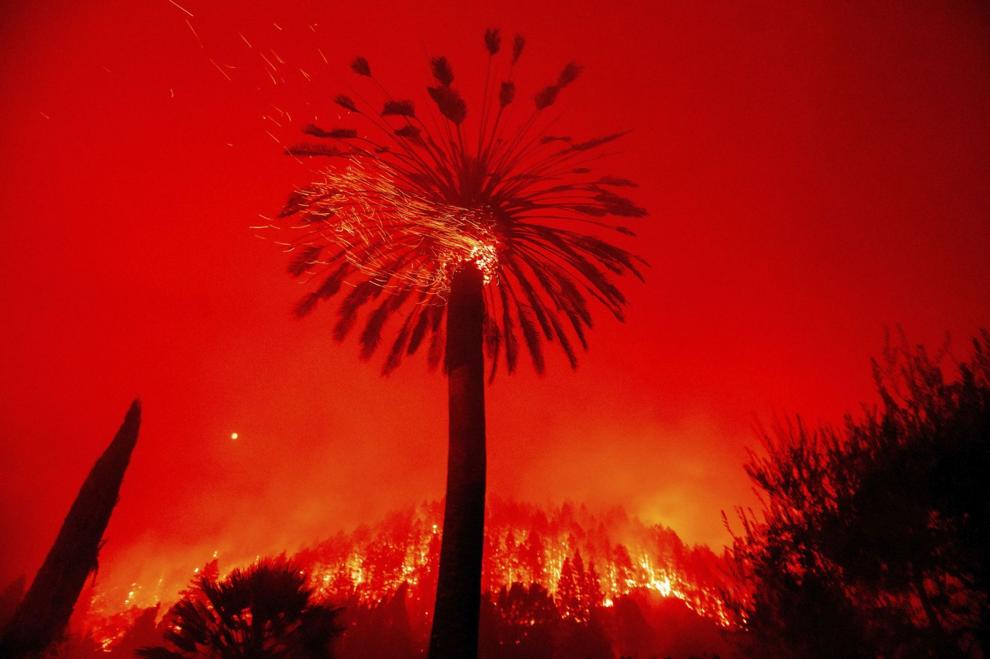 California Wildfires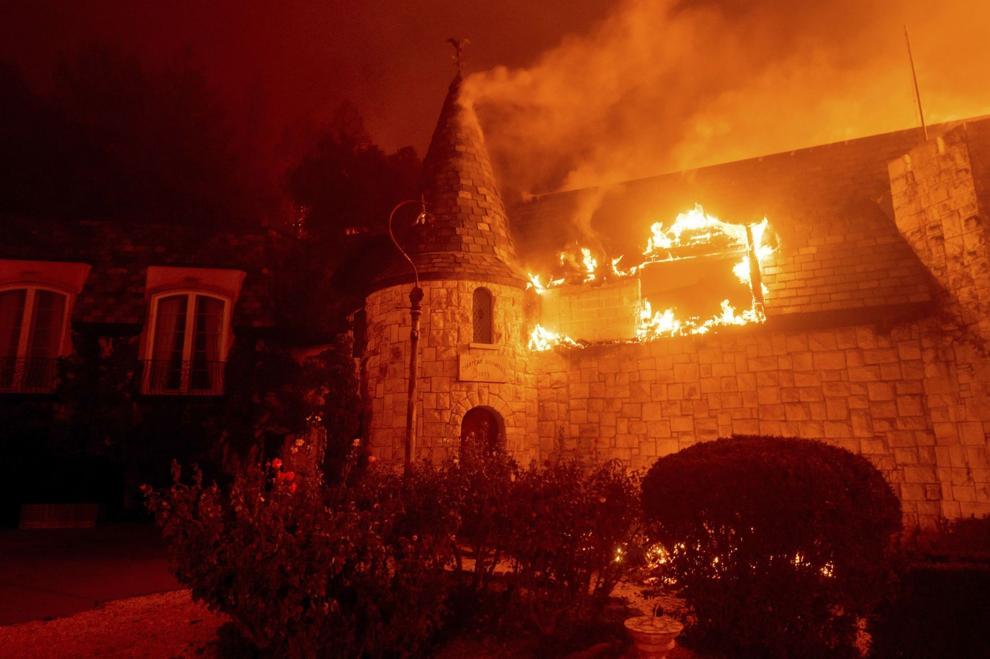 California Wildfires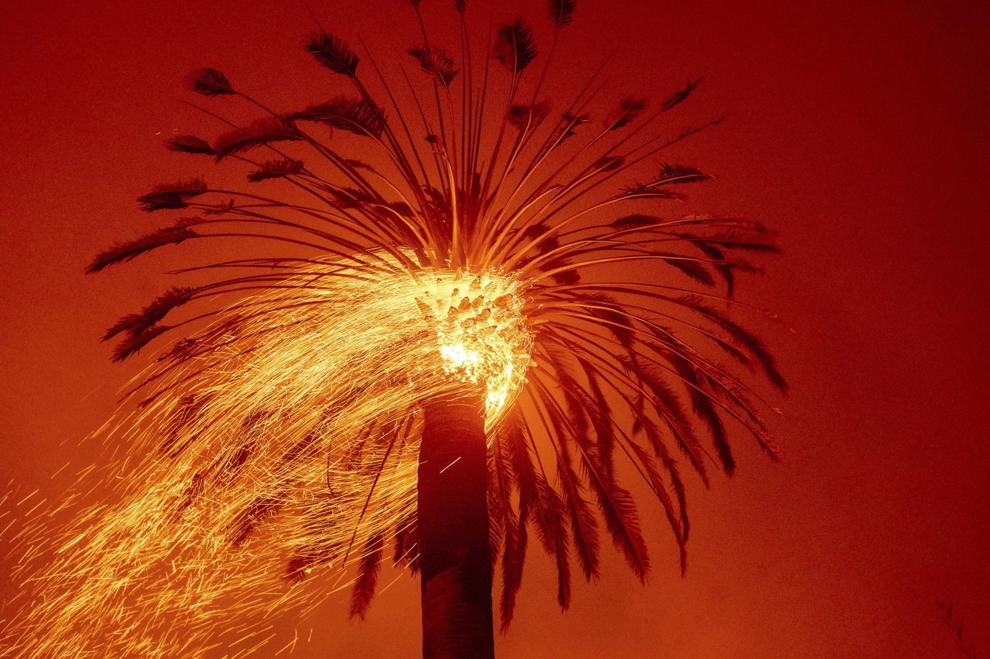 California Wildfires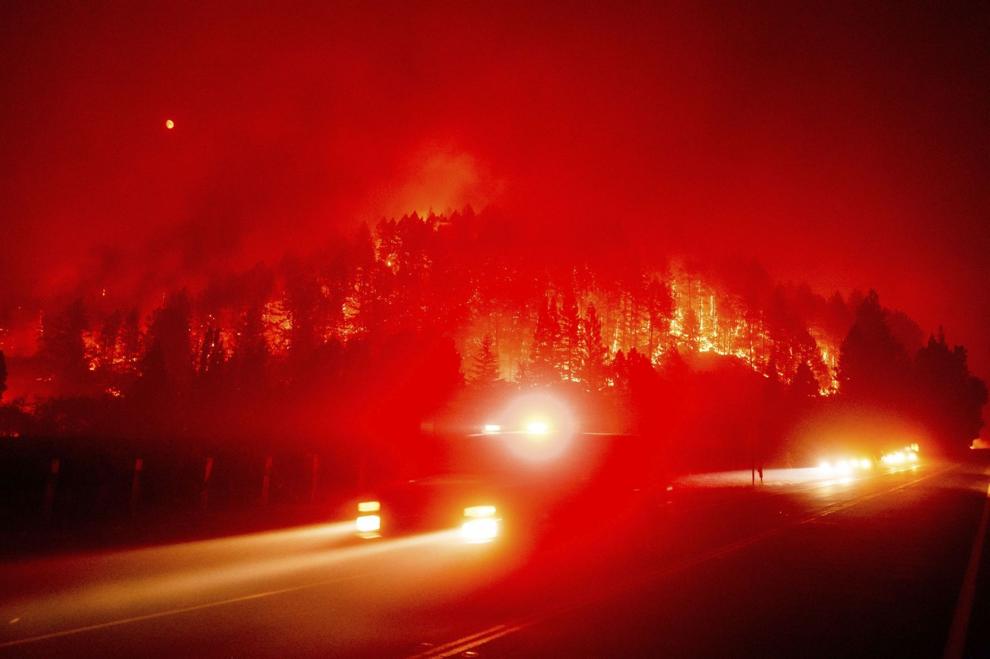 California Wildfires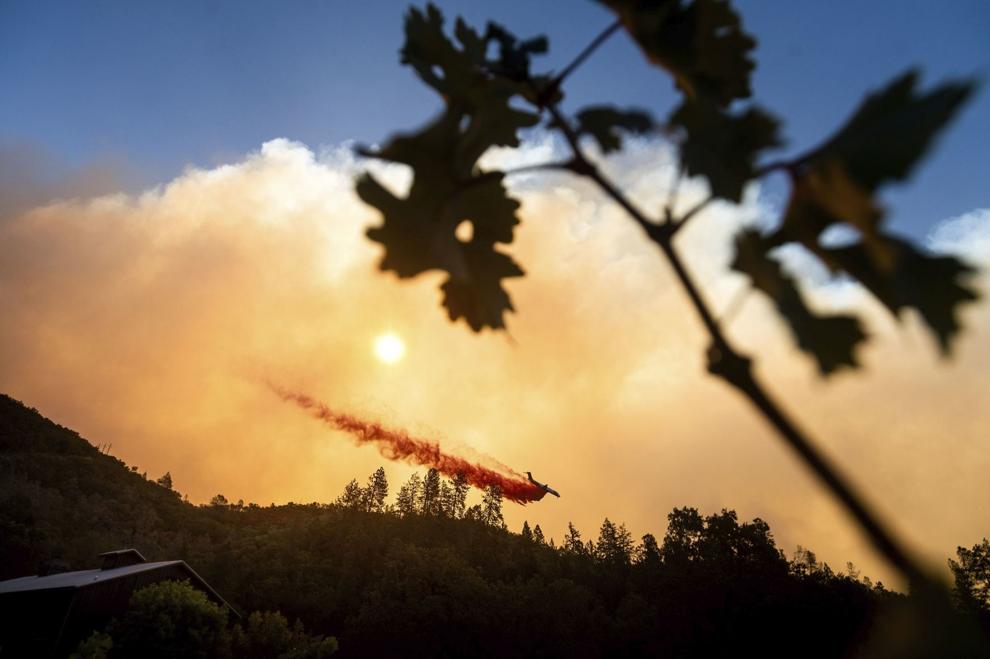 California Wildfires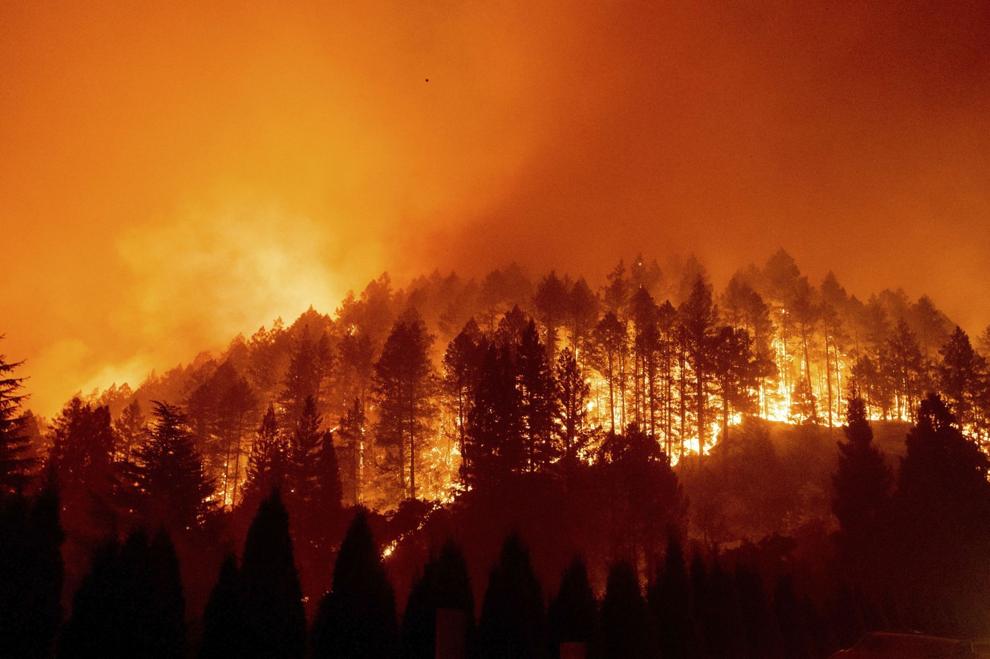 California Wildfires