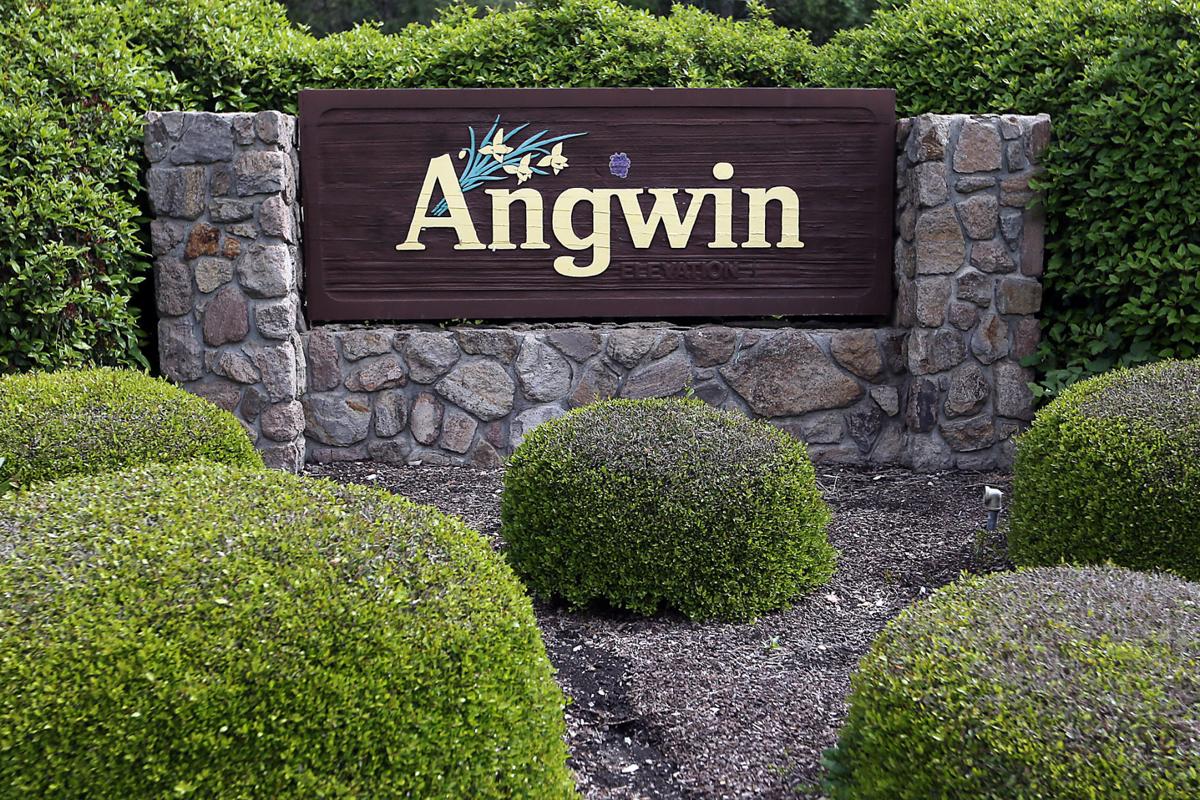 Angwin remains a small hub of land use issues, ranging from a reconfigured Pacific Union College property sale offering to timber harvest requests to a possible year-end resumption of county rezoning deliberations.
About 3,000 people live in what is essentially a village combined with a college located on Howell Mountain overlooking north Napa Valley. Growth debates there occasionally grab a countywide spotlight.
That happened in 2012 when county voters turned down Measure U's attempt to strip residential development potential from some Angwin properties. Measure U arose from controversies surrounding PUC's efforts to sell land near its campus. The Seventh-day Adventist college wanted to raise money for its endowment.
PUC's latest land sale effort, a modified version of its ongoing attempt to market 578.5 acres of agricultural land in the Howell Mountain wine appellation, has so far generated no outcry.
"We're not selling land for massive development, apartments, all of that," PUC spokeswoman Jennifer Tyner said last week.
The 578.5 acres can be broken into five individual estates, each marketed as being suitable for vineyards and a home. The asking price for the five estates added together is $51.5 million, according to a marketing brochure.
"Howell Mountain Estates represents a microcosm of characteristics that combined make the Napa Valley a major attraction," the marketing brochure says. "Rugged ridge lines and rolling hillsides border verdant valleys and meadows replicating the greater valley's stunning scenery."
The brochure, which recently came to the attention of some Angwin residents, is from Newmark Cornish & Carey, the listing agents.
Tyner said the college has had this area on the market for several years, but subdivided it into five parcels to make the offering more attractive. Lot line adjustments are almost complete and the property is now being advertised with the ability to purchase individual parcels or a combination of parcels.
Potential buyers have looked at the land, but no deals are pending, she said.
Buyers would have to let the college retain access to its forest preserve. Tyner said that PUC is working to permanently protect 600 acres to 800 acres.
Duane Cronk of Save Rural Angwin — the group that spearheaded Measure U — said it's hard for the community to know what the college is doing. He didn't know if the latest property sale offering configuration is new, though it is new to him.
That said, he didn't think this particular, proposed sale would have a big impact on Angwin.
"It wouldn't change the nature of the village, it wouldn't create traffic," he said.
But that doesn't mean a sale might not lead to concerns. Angwin resident Mike Hackett said he hopes a lot of trees wouldn't be cut down to make room for vineyards. The marketing brochure says the potential for 297 acres of vineyards assumes 40 percent conversion of forests.
"This is part of a trend that is happening," said Hackett, who is chairman of Save Rural Angwin. "The valley floor is planted out in vineyards."
Hackett is among those seeking a November ballot to limit timber harvests in the county's watersheds. The effort is opposed by Napa Valley Vintners, Napa County Farm Bureau, Winegrowers of Napa County and Napa Valley Grapegrowers, which say the county already has stringent laws for hillside vineyard development.
Meanwhile, the landscape around Angwin faces some degree of change, even if the PUC property on the market doesn't become vineyards. Three timber-clearing requests for the area are pending with the California Department of Forestry and Fire Protection. They are:
— Ciminelli Estate 1 mile north of Angwin. The project would create 17.8 acres of vineyards and maintenance areas on 40 acres and would require removing 16.3 acres of forest.
— Le Colline Vineyard at 300 Cold Springs Road southeast of Angwin. The project would create 35 acres of vineyards and maintenance areas on 88 acres and require removing 32 acres of forest. It is near the Land Trust of Napa Valley's Linda Falls preserve.
— Davis Estates Friesen Vineyard at 1875 Friesen Drive near Angwin. The project would create a 14-acre vineyard on 38.7 acres and require removing 10 acres of forest.
A draft environmental impact report is out for the Ciminelli request and a final report for the Davis Family Estates request. Neither report found any significant effects, such as on water quality, that couldn't be mitigated to "less than significant" status.
However, the Davis report prompted letters of concern from groups ranging from Napa Vision 2050 to California Fisheries and Water Unlimited to the Land Trust of Napa County, which owns the neighboring Dunn-Wildlake preserve and submitted comments on a vineyard project for the first time in its 40-year history.
It also prompted letters of support for the project from several vintners, among them Stuart Smith of Smith-Madrone Vineyards & Winery and Davie Pina.
On yet another front, Napa County is considering whether to change the designation for two key Angwin areas from urban residential to a mix of agriculture, public institutional and commercial.
The Board of Supervisors discussed the matter on July 22, 2014. PUC officials asked the board to take no action and Save Rural Angwin representatives asked for some of the land to be designated for agriculture and open space.
Supervisors reached no consensus. They instructed county staff to come back with options.
Planning, Building and Environmental Services Director David Morrision said on Wednesday that the issue could go to the Planning Commission this fall. It would then go to the Board of Supervisors.
"That will be very significant," Cronk said.
The original posting of this story gave the incorrect name of Davis Estates.