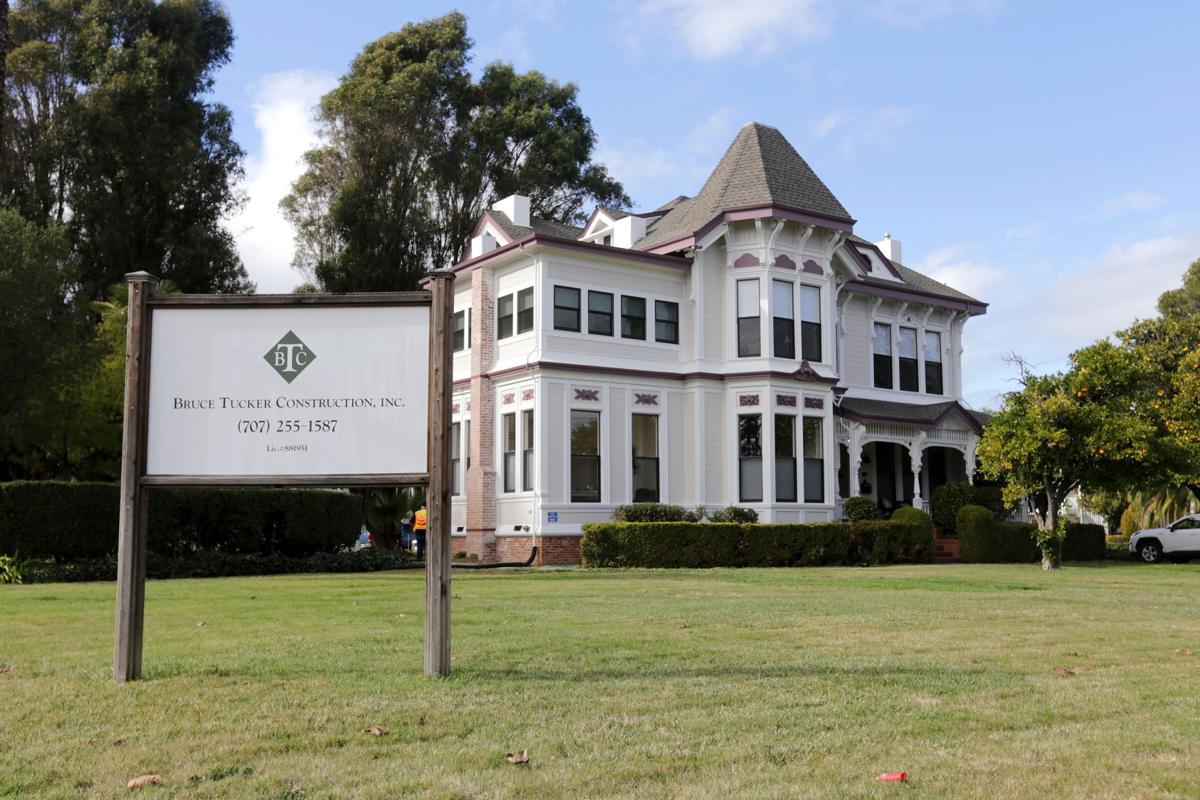 The promise of a community meeting with directors of a Napa mental-health therapy home has apparently done little, so far, to quell the fears of opponents branding it as a safety risk to the historic Old Town neighborhood.
Gray Haven Health & Wellness came in for another round of attacks at Tuesday's City Council meeting, where a handful of letter writers — all but one of whom asked to remain anonymous — predicted the live-in facility for recently released jail inmates diagnosed with mental illness would endanger residents of neighboring homes, visitors to Fuller Park and children attending Shearer Elementary School a block away.
We're offering our best deal ever with this Editor's Special. Support local news coverage by subscribing to the Napa Valley Register.
City officials at the meeting reaffirmed an announcement last week that Gray Haven directors would hold an outreach meeting to share details of the project, which will be housed in the 19th-century Eliza G. Yount House after renovations are completed on the mansion at 423 Seminary St.
The forum will likely take place after Gray Haven files an application to house more clients than the planned initial number of six, the maximum allowed in a group home without local permits under California law, Community Development Director Vin Smith told council members. That application is expected before June and, if granted, would open the way toward expansions that eventually could allow up to 30 clients at the home, he said in a memo published before the meeting.
The promise of a community meeting, however, failed to mollify a resident who rejected any gesture that would indicate even the city's tacit support for placing former inmates in the midst of apartments, homes and youth gathering places.
"Having a Gray Haven meeting with city staff only adds legitimacy to an expansion plan," wrote the resident, who was identified only as a "concerned neighbor" and admonished the home's leadership for not volunteering to meet with residents on their own initiative. "It gives the impression that the city believes a facility next to Fuller Park, in a residential neighborhood, is a good idea."
Another anonymous writer echoed the criticisms of others who spoke out against Gray Haven's operators for giving them no notice of their plans for the Yount mansion, which a previous owner had targeted for conversion to a bed-and-breakfast inn before the home was damaged in the 2014 earthquake.
"Maybe the Gray Haven people thought that since apartment people are just renters, they can just move," the writer said. "For the Gray Haven operators, these people did not deserve the courtesy of knowing that soon they will be neighbors to people with mental illness."
A community meeting is expected to take place online, in keeping with social distancing rules passed by the city and state after the first COVID-19 shutdowns were imposed a year ago.
The Gray Haven project is slated for review by city staff members followed by the Cultural Heritage Commission, the Planning Commission and then the City Council. Because the Yount house is on the National Register of Historic Places, the heritage commission will rule on whether its renovation preserves the building's historic value.
Gray Haven's founding director Patricia Gray, a former Sonoma County judge, has said the home will open as early as April with six residents before pursuing permits to take on more clients.
Gray, who did not address the council at its online meeting Tuesday, told the Napa Valley Register last month the facility will provide a supportive environment to train residents to lead productive lives after prison. In addition to room and board, the program will feature on-site therapy, job training, and recreational and social activities for stays lasting up to two years.
Although Gray Haven currently is funded through private donations, the home is seeking state certification by Medi-Cal that would unlock Napa County funding to cover treatment and care costs, Gray said in February.
WATCH NOW: NAPA FOOD BANK TO MOVE DISTRIBUTION TO EXPO
PHOTOS: A LOOK AT NAPA VALLEY NEWS IN PICTURES FOR FEBRUARY
Catch up on Napa County's top news stories