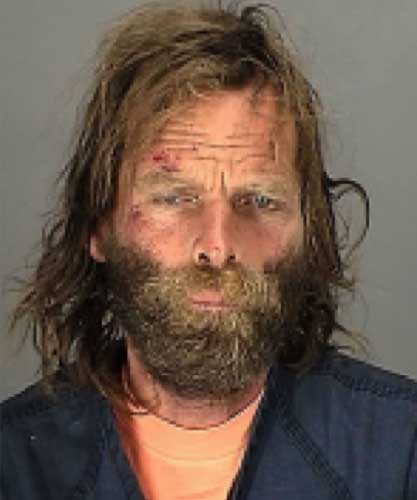 The man accused of throwing coffee at a U.S. Postal Service mailman and trying to steal his mail in the Applebee's Neighborhood Grill parking lot in Napa continued to refuse to appear for his arraignment in Napa County Superior Court on Wednesday. 
Napa County Superior Court Judge Mark Boessenecker scheduled a competency hearing for David Massey for Dec. 29 at 8:30 a.m. in Dept. G. 
Wednesday was the fourth time Massey, 44, refused to appear in court for his arraignment in connection with the Nov. 20 arrest in Napa. 
Boessenecker appointed a court psychiatrist to evaluate Massey's competency to stand trial. The doctor's report and recommendations are due Dec. 27.
He ordered that the doctor, Dr. Madeline Andrew, be provided complete access to all of Massey's medical records.
The Napa County district attorney's office has charged Massey with five felonies with special allegations for robbery and resisting arrest.
David Massey's attorney, Ronald Abernethy, said after the hearing that it is much more likely that his client is not competent to stand trial. 
The issue, he said, is whether or not his client understands the nature of the proceedings and is able work with his attorney.