Seated in chairs placed a safe distance from the roadway, the group of Silverado Middle School students on Thursday aimed their smartphones at the cars passing the school.
They were looking to catch speeders. But not to give tickets. These science students were capturing the seconds it took cars to travel between two points. From there, they calculated the miles per hour for each vehicle. 
It's all part of a "speed lab" study the students are working on in 8th grade science, explained teacher Dan Skadal.
Support local news coverage and the people who report it by subscribing to the Napa Valley Register.
"This is for our unit on motion," said Skadal. "It's gonna be a challenge," he said, seeing as about half the class was meeting in person and the other half via Zoom. "But they're up for the challenge."
At the roadside of Coombsville Road, Skadal placed his laptop on a stool so the "Zoomers" could still see the "Roomers" conducting the experiment in person. 
As cars passed, Skadal called out alerts for the students to stop and start video and start and stop timing. They followed along, filling out their worksheets to record the kind of car, distance and time.
"Lexus!" called out Skadal.
"Here comes a fast one," Skadal said.
Signs at the school note a 25 mph speed limit, but many vehicles seemed to be going quite a bit faster.
Kashin Adams, 8th grader, said the Speed Lab was one of the first projects he's been able to do outside this year. "If I was at home on Zoom, it wouldn't be as much fun."
"It's easier to learn in person," said Cassidy Jones, also an 8th grader. "It's fun" to see the reactions of the drivers once they notice kids recording them during the Speed Lab, she said.
"I want to catch a fast car," she added.
Eighth grade student Natalie Ball said she also prefers attending school on campus. "You get to be more focused," she said. "Half the kids are probably sleeping right now," she said referring to those who continue distance learning.
It's important to get outside the classroom and do hands-on activities in person, said Skadal. Kids learn more effectively that way, he said. Of course, it's difficult when some of the students are learning remotely. "I'm hoping my Zoomers are actually getting something from this," he said.
After the speed lab, the students will make a Google slide presentation with the data that they gathered.
With just minutes left in 3rd period, the students picked up their chairs and walked back to the classroom.
Skadal continued to interact to his Zoomers, asking about their data and what they had been able to gather on their end.
"Were you able to do some timing or video?" he asked the Zoomers. 
"Good job today," Skadal told the class. "I'm glad you were able to persevere."
Photos: Napa middle school students conduct "speed lab" science project
Silverado Middle School speed lab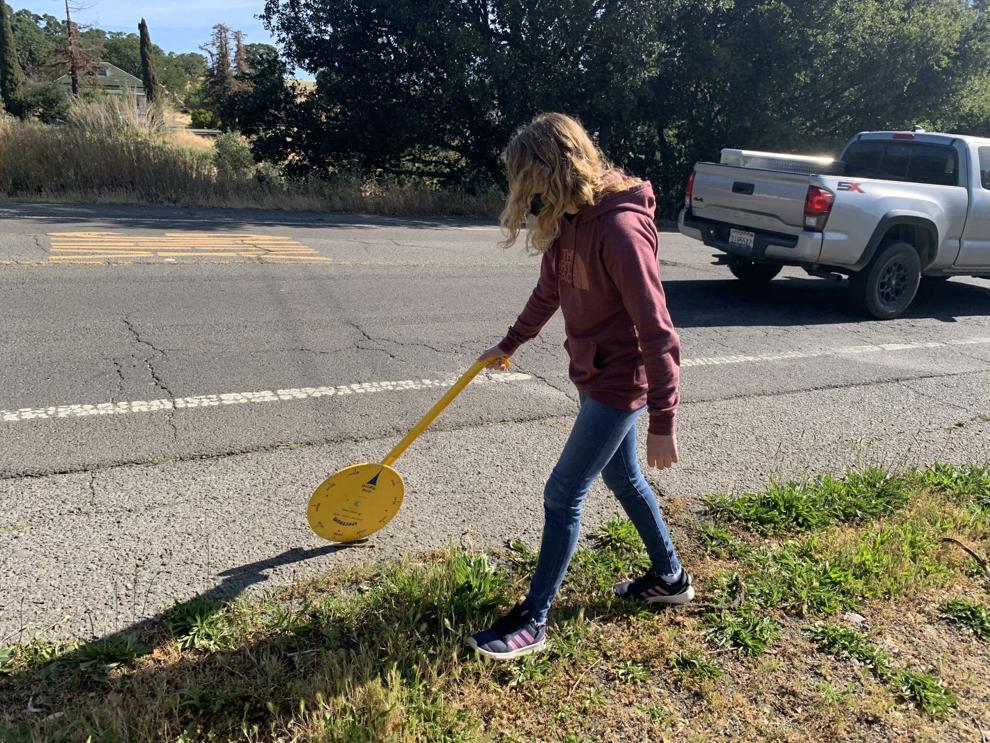 Silverado Middle School speed lab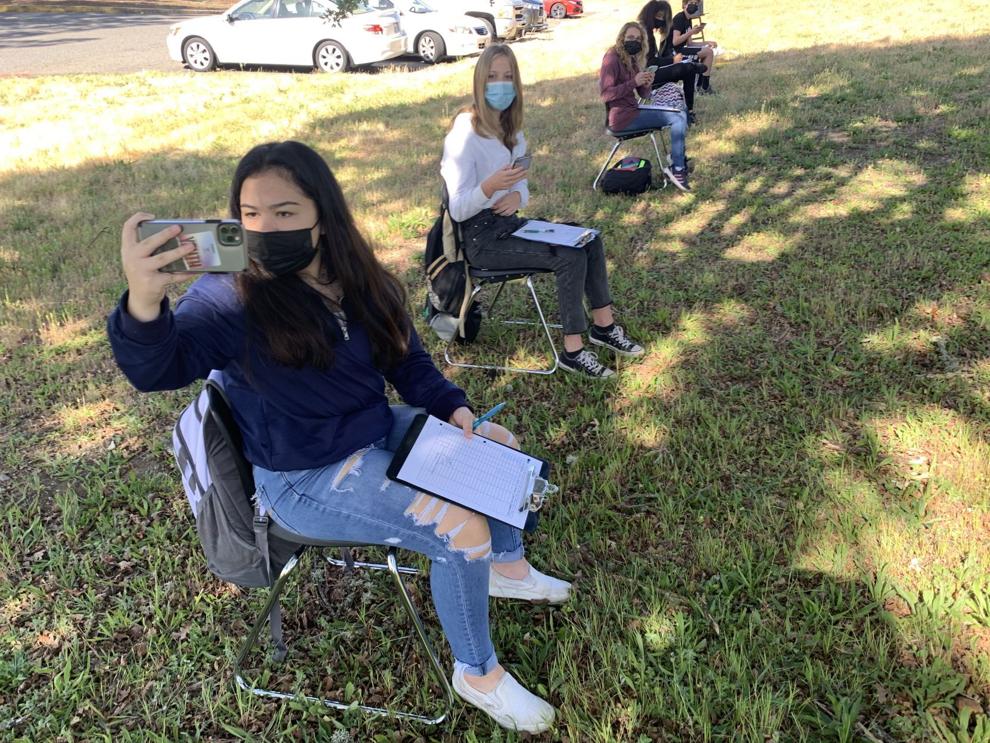 Silverado Middle School speed lab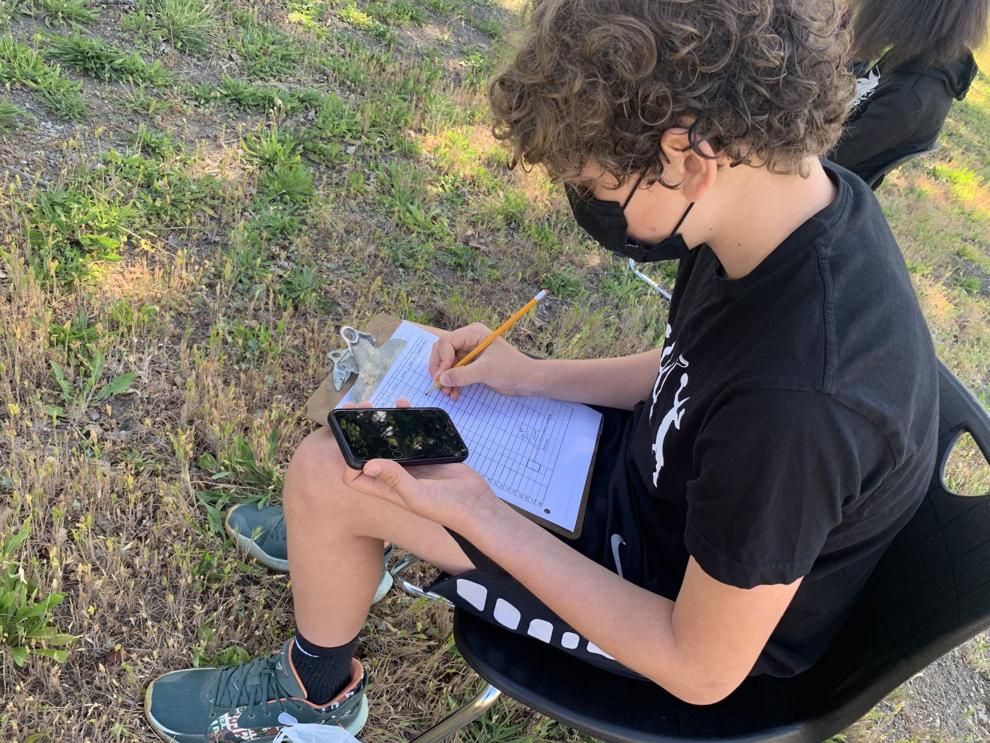 Silverado Middle School speed lab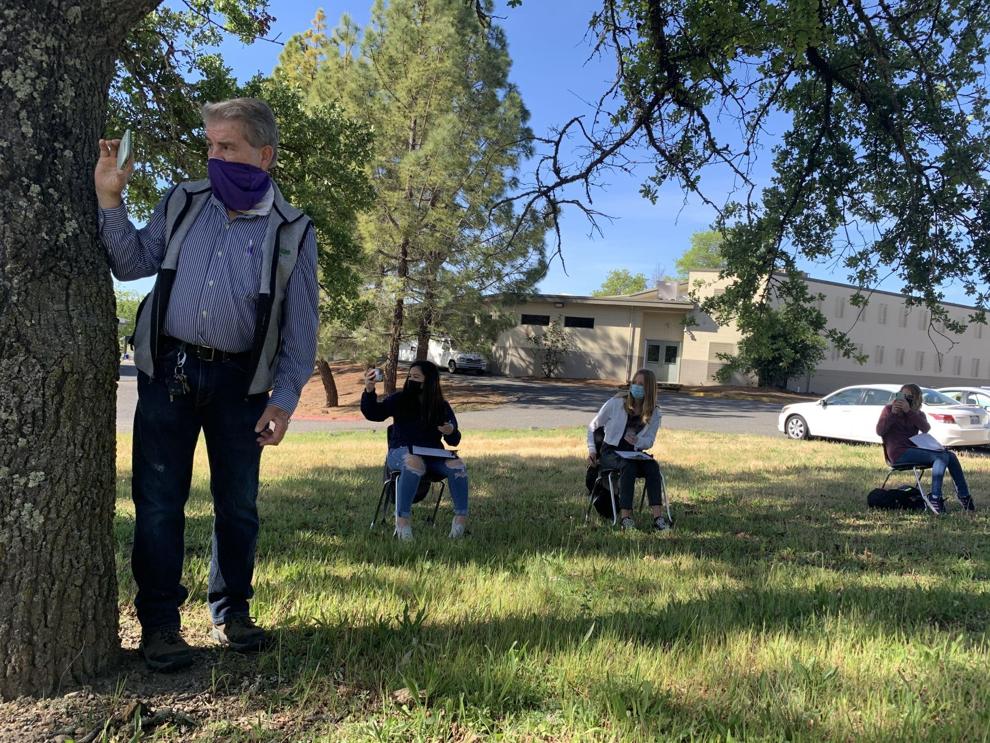 Silverado Middle School speed lab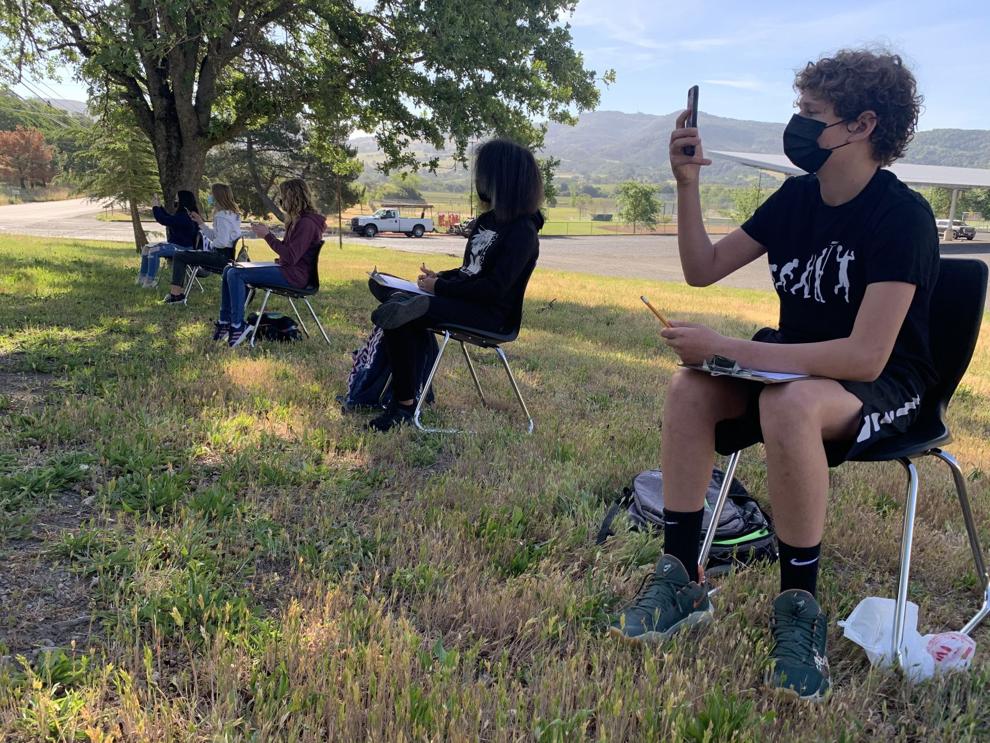 Silverado Middle School speed lab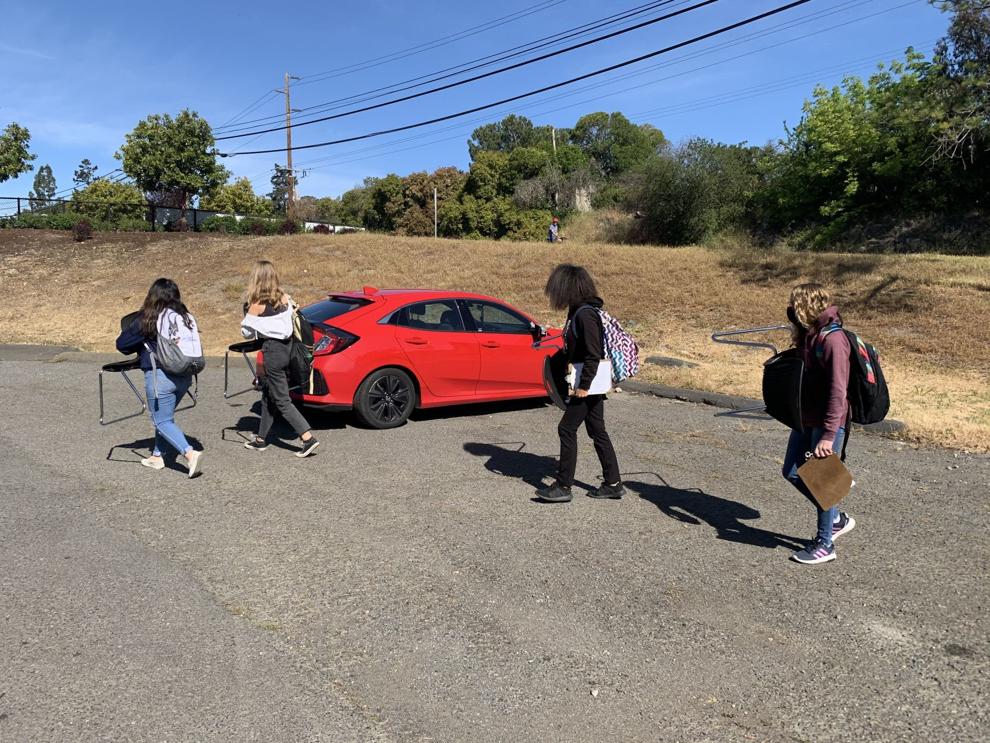 Silverado Middle School speed lab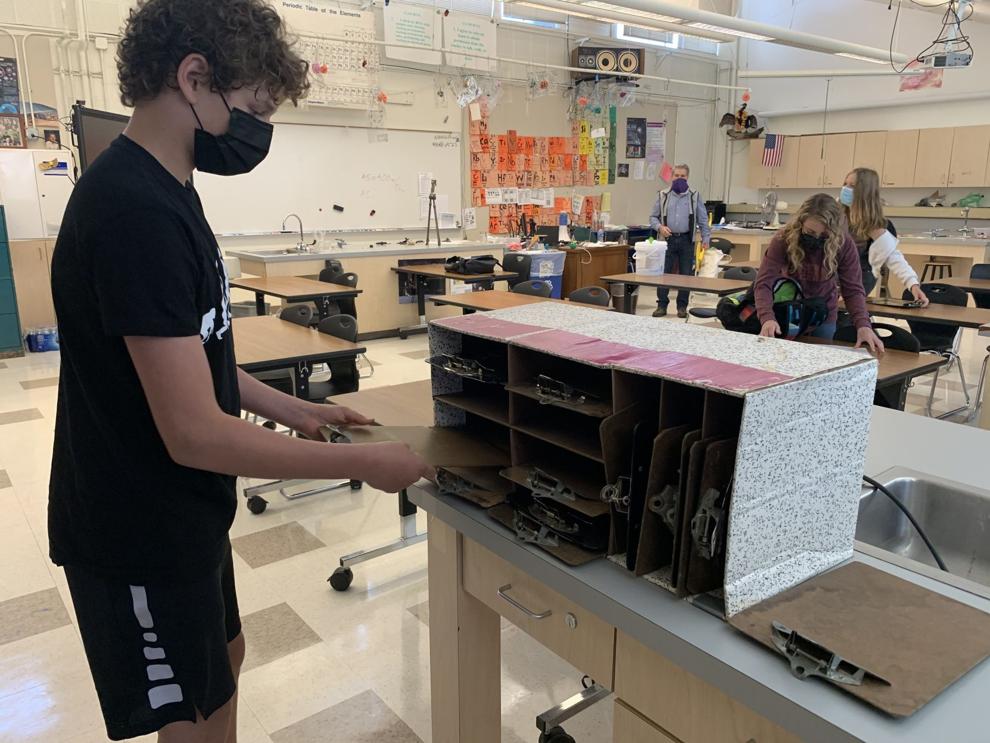 Silverado Middle School speed lab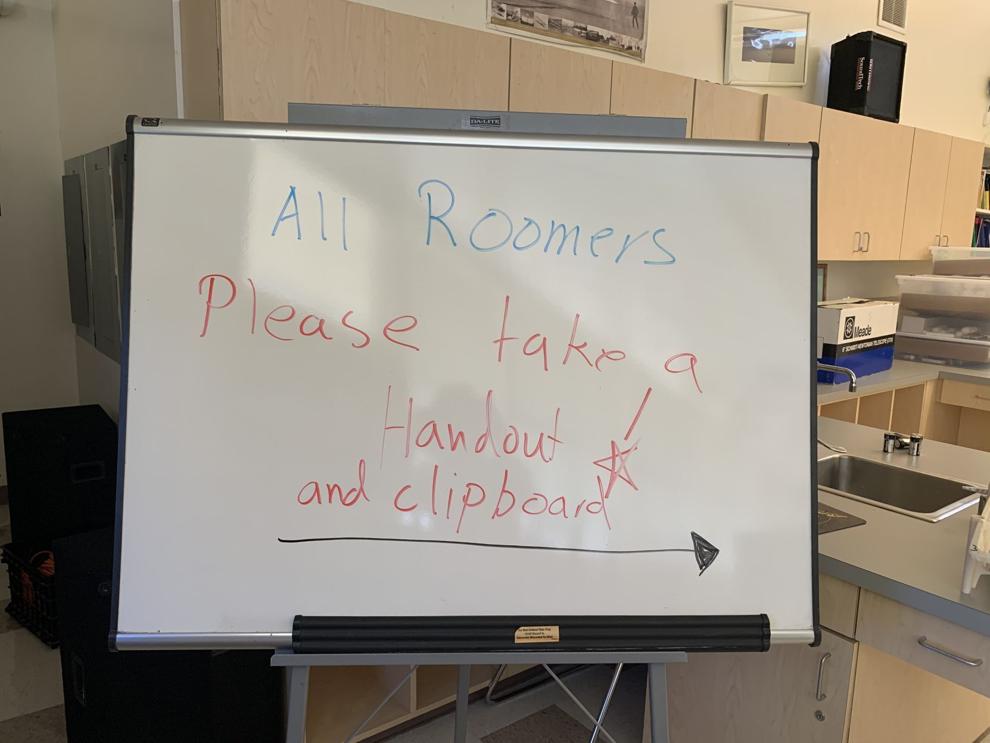 Silverado Middle School speed lab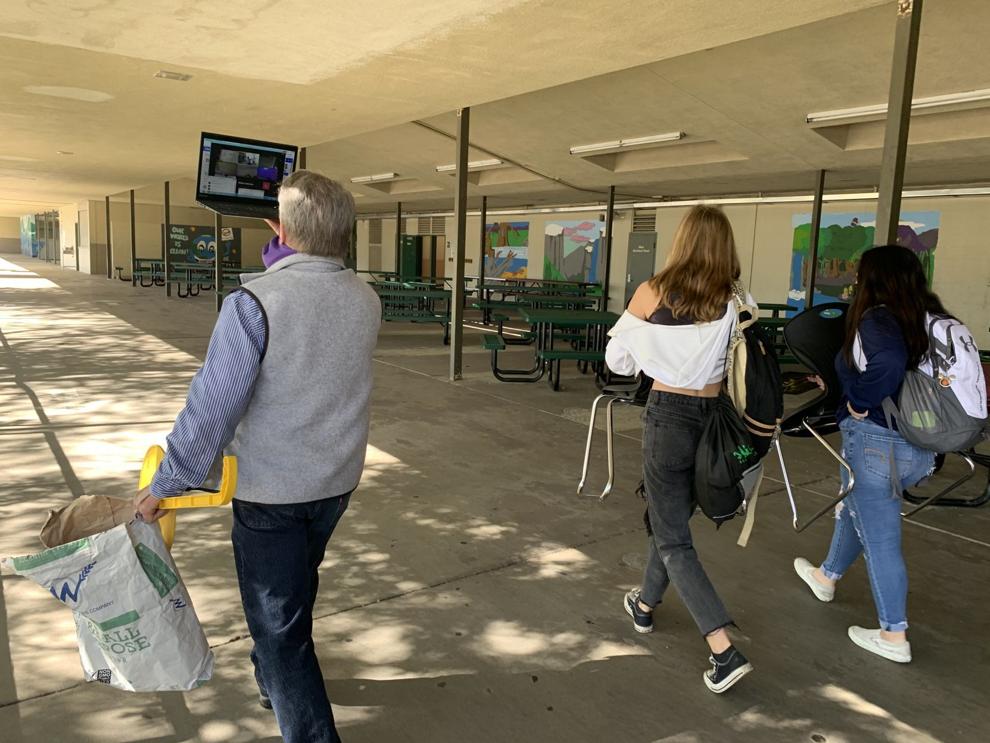 Silverado Middle School speed lab
Silverado Middle School speed lab
Silverado Middle School speed lab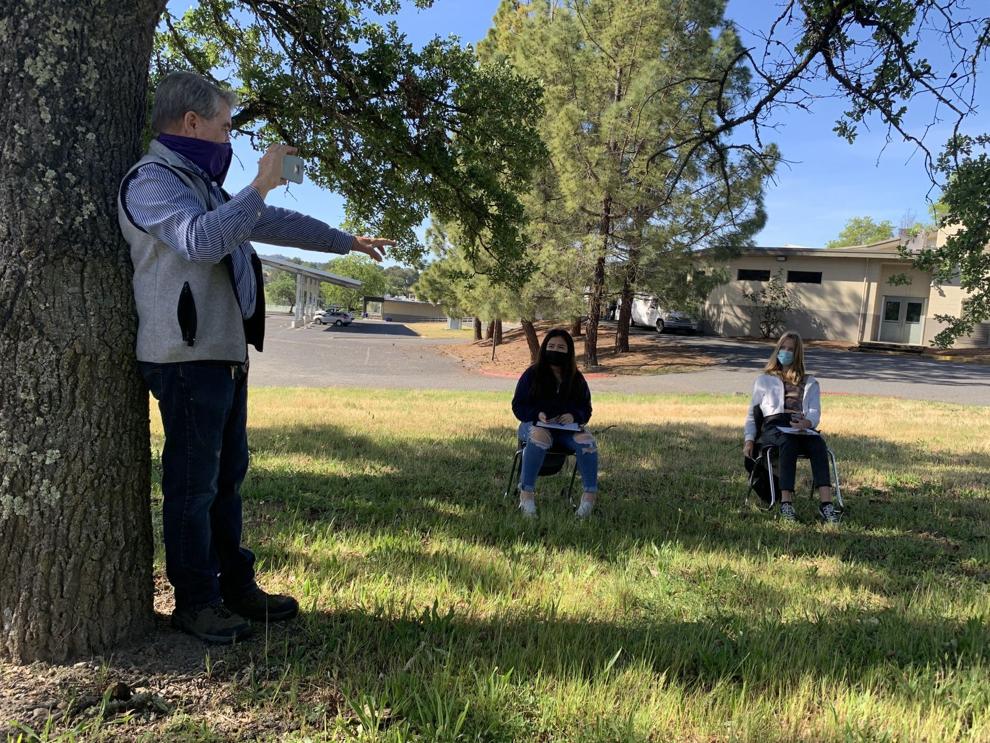 Catch up on Napa County's top news stories