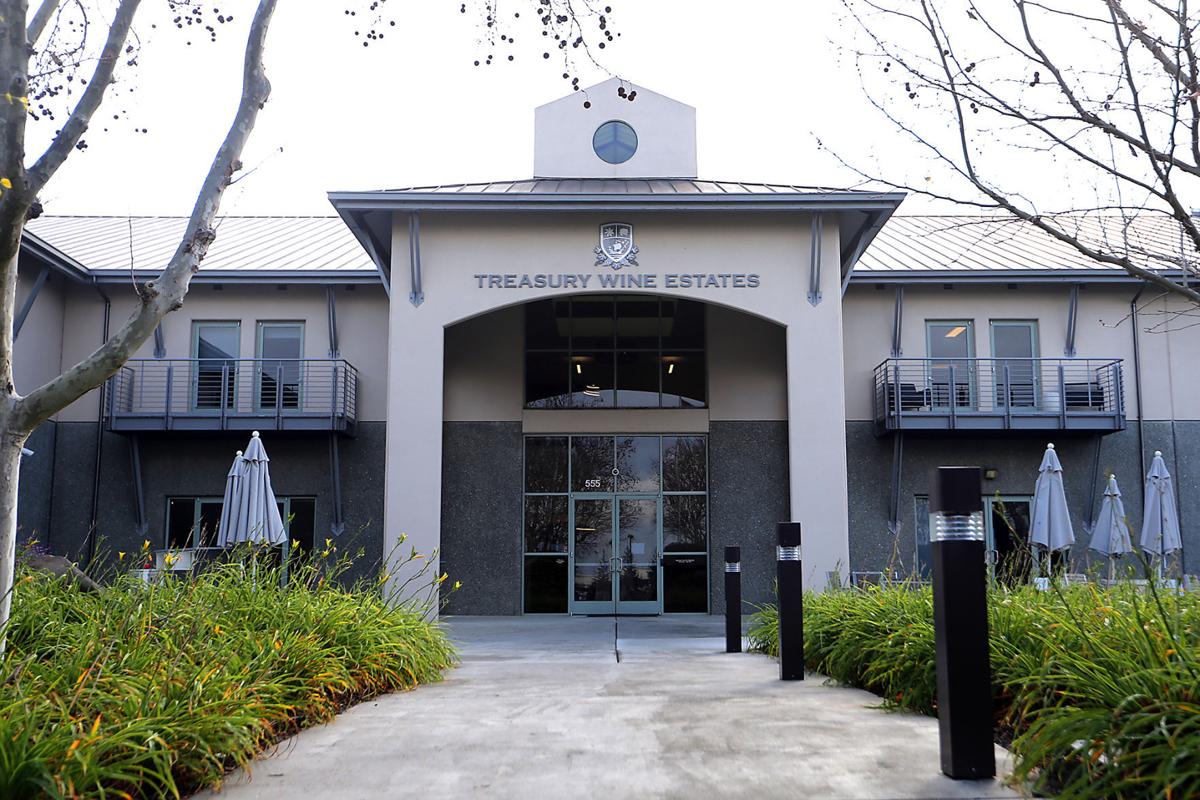 Some 70 jobs at Napa's Treasury Wine Estates will be moving to new offices in Oakland as soon as this August.
Treasury Wine Estates currently has about 250 employees at its Gateway Drive location in Napa, said company spokesman Brent Dodd.
"As we move from an agriculture business to a brand-led business," and to support the growth of the company, the majority of employees working on the commercial side of the business will be relocated from Napa to Oakland, he said.
Jobs that will move include sales, marketing and some human resources and information technology positions, he said.
Napa's Treasure Wine Estates offices will remain open, he said.
Employees who support direct-to-consumer efforts, such as tasting rooms, and the supply side of the business are not moving, he said.
Treasury Wine Estates has seven tasting rooms in Napa and Sonoma – Chateau St. Jean, Beaulieu Vineyard, Stags' Leap Winery, Beringer Vineyards, Sterling Vineyards, Etude Wines and Provenance Vineyards.
Some functions that support that side of the business, such as e-commerce and wine clubs, will also remain in Napa, he added.
"We have built a strong foundation in Napa offices and will continue to uphold our footprint in the Napa region," said Dodd.
The new Oakland office will be home to about 130 employees total, he said. "We have ambitious goals to fill that side of the business" in Oakland, he said.
This is an opportunity to create a new footprint in Oakland, said Dodd. "It's about creating a larger talent pool and allowing more flexibility for employees based on where they work and live."
Dodd said he wasn't sure of the exact number but some of those 70 employees are already commuting from the greater Bay Area to Napa.
Treasury's Napa employees shouldn't be entirely surprised by the move, said Dodd.
About five months ago, the then-president of Treasury Wine Estates indicated such a change. This past November, incoming Treasury Wine Estates president Robert Foye shared information about the opening of a second Bay Area office.
"The majority of employees across the business are excited about this opportunity," Dodd said.
Treasury's Napa office is currently located at 555 Gateway Drive near the Napa County Airport. The company moved to that location in April 2016 after running out of space at its former location nearby.
Treasury's Oakland staffers are currently working at temporary office space at 300 Lakeside Drive in the Kaiser building near Lake Merritt, said Dodd. The permanent offices in Oakland will be located on the 25th floor of that same building.