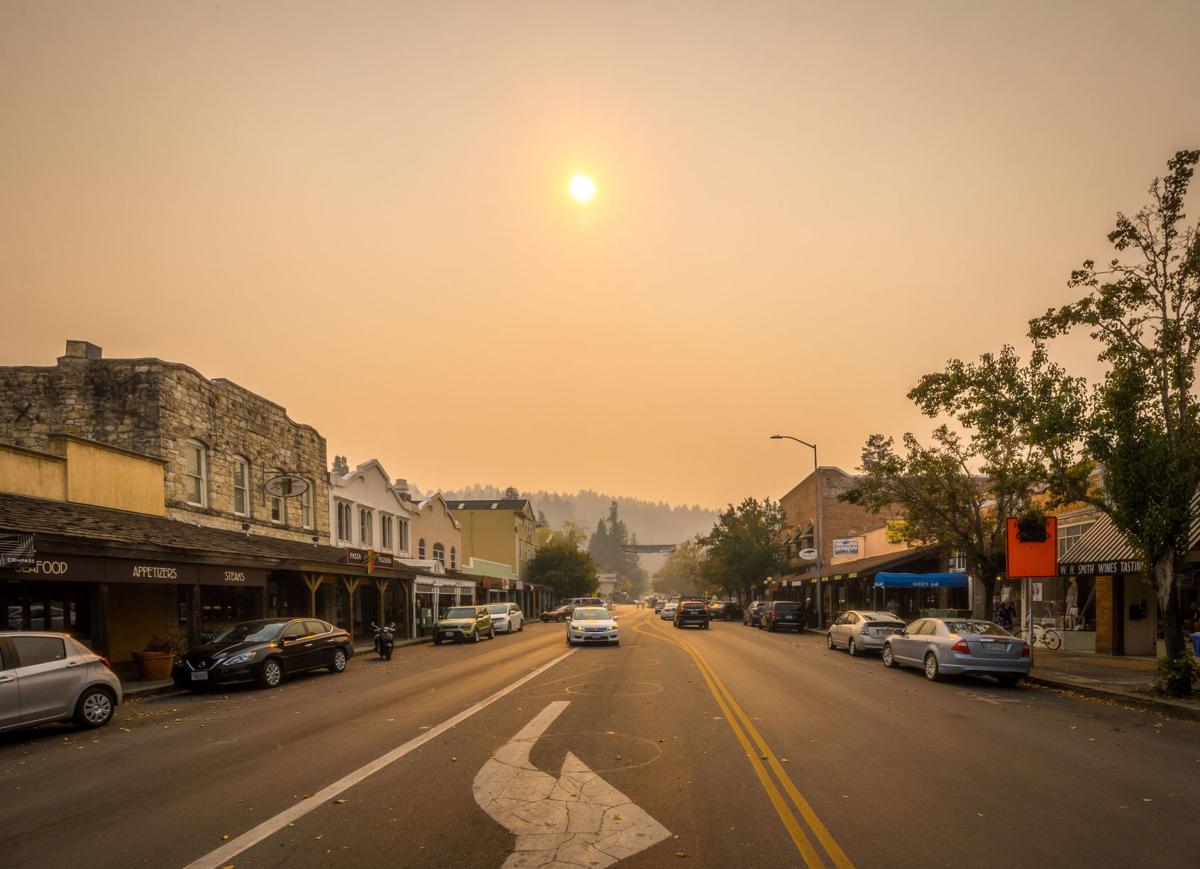 Napa County's latest American Lung Association pollution grades are B for smog and F for particle pollution, with the potential for air improvement.
Bay Area smog levels are falling along with traffic as a result of COVID-19 stay-at-home orders. In addition, wildfire smoke in recent years has masked an overall trend of particle pollution progress, regional air district officials said.
All of that means Napa County's grades in future American Lung Association State of the Air reports could be higher.
The association arrives at grades by crunching data into a rolling, three-year average. The most recent report looks at every county in the United States from 2016 to 2018.
"Amid the COVID-19 pandemic, the impact of air pollution on lung health is of heightened concern," the report said.
Napa County received a B for ground-level ozone, or smog. It had a mere two days over three years of having unhealthy air for sensitive populations and no days with stronger health warnings. But the association gives A's only to counties with no unhealthy days whatsoever.
To put Napa County's grade in context, 30 of California's 58 counties received F's. San Bernardino in Southern California received an F for over three years having 220 days of unhealthy air for sensitive populations, 146 days that were unhealthy for everybody and 42 days that were very unhealthy.
Napa County and California as a whole are experiencing less smog in recent weeks. Many commuters are staying home because of state and county COVID-19 shelter-at-home orders.
Traffic in the Bay Area has fallen an estimated 70%, according to the Bay Area Air Quality Management District. That reduces various air pollutants by 20% to 38%.
"The air quality has improved tremendously," Bay Area Air Quality Management District spokesperson Ralph Borrmann said.
Recent air quality gains will be put to the test as the weather heats up, given heat and sunlight mix with various pollutants to form ground-level ozone.
Whether the COVID-19 shutdown creates new work habits that lead to longer-range traffic reductions remains to be seen. Borrmann said telecommuting can improve air quality.
A graph released by the American Lung Association report shows Napa County air quality has improved since 2000. Still, it's only a matter of increments – for 1999-2001, the county received the same B as today.
Smog can cause throat irritation, congestion and chest pain. The American Lung Association report Napa County has 1,778 children with asthma, 9,552 adults with asthma, 5,640 residents with chronic obstructive pulmonary disease and 8,403 residents with heart disease.
Particulate matter comes from chimneys and other sources. Napa County received an F in this category from 2016-18, with 10 days of air unhealthy for sensitive populations, 13 days of air unhealthy for everybody and two days of "very unhealthy" air.
Data from the Bay Area Air Quality Management District shows the October 2017 Atlas, Tubbs and Partrick fires in Napa County were major contributors. Face coverings were also common back then, spurred not by pandemic fears, but choking, brown smoke filling Napa Valley.
Borrmann said wildfire smoke in recent years has masked the progress the Bay Area has made in reducing particle pollution through limits on winter wood burning.
American Lung Association data indicates Napa County's particle pollution grade should dramatically improve if no more major wildfires occur. Before October 2017 became part of the three year averages, the county received a B in this category.
The State of the Air report said the three years covered in the latest report are among the five hottest on record globally. Heat leads to high ozone days and spikes in particle pollution.
"This year's report shows that climate change continues to degrade air quality and increase the risk of air pollution harming health," American Lung Association President and CEO Harold Wimmer said in a press release.
Be the first to know
Get local news delivered to your inbox!