More than four decades of teaching music – from Napa and the Midwest to Brussels and Hong Kong – laid the foundation for Marianne Lyon's later-life entry into the world of poetry. Now the Yountville resident's passion has culminated with her selection as Napa County's literary ambassador for the next two years.
A Montana native who spent her early career teaching choral music at a Minneapolis Catholic school, Lyon had long incorporated verse into her music lessons, she recalled Thursday, two days after her appointment by the Napa County Board of Supervisors for a two-year term as the county's poet laureate. She replaces Jeremy Benson, a Yountville resident and organic farmer who gave up the position after three years following a move out of the county, according to the Arts Council Napa Valley website.
Support local news coverage and the people who report it by subscribing to the Napa Valley Register.
"I always wrote songs, but I never put them down as poems," said Lyon, who turns 70 in April. "I think I was always writing with the kids because I took the books kids would read and turned them into music experiences, and then I would write my own."
"As a music teacher since 1973, I've always thought music and poetry are twins."
A stint teaching at the Hong Kong International School from 2009 to 2012 set Lyon on a road to writing standalone verses, a path she estimates has produced about 240 published poems.
"I really had some experiences in my travels that inspired me to write, (like) ancient poets that you'd read and think, 'Oh my God, the 12th century in China, the poetry written about Great Wall,'" said Lyon, who is now an adjunct music professor for Touro University in Vallejo. "And so I started to write about my travels while in Hong Kong and when I came home … that's when I started to write poetry without putting it to music."
YOUNTVILLE — An organic farmer at a winery by day and poet all the time, Jeremy Benson is promoting poetry in Napa Valley.
Lyon's latest position will include appearing at various public events, linking poets to the community, and inspiring others in their writing, performance and personal expression.
"I want for talented people in the collective to offer those who never viewed themselves as poets many venues to ignite their inner poet," she said, referring to religious services, informal singing and other forms of versifying in everyday life. Poetry is a part of everyone's life, even if they don't know it."
As the county's literary ambassador, Lyon hopes to forge a similar bond between verse and music, as well as a stronger outreach to residents. Her plans include assembling a "Revolutionary Poets Society" collective to encourage a wider range of Napans – including Spanish-speakers and local students – to give voice to their life experiences, along with a series of concerts about once every two months to showcase new poetry and instrumental music based on those works.
In her early years of teaching in Minnesota, Lyon, who earned a degree in vocal performance, taught choral music to high schoolers and organized recitals of opera arias and art songs in German, French and Italian, she recalled. Arriving in Napa in 1995, she put her musical grounding to new uses while teaching at what was then the Westwood Elementary School.
"My passion was using music as a vehicle for language development," she recalled of her work for the academy that became the Napa Valley Language Academy, one of the Napa school district's three English-Spanish dual-immersion campuses. "If kids came to my class not speaking English, I would sing songs in English, Swahili, anything to get them to speak in different languages.
"I did a lot of folk songs, songs where kids could play drums and sing, dance to them. I didn't want to always do English songs because kids at that age can soak everything up. When they hear sounds like that, they're like 'wow' and they immediately pick it up."
Recent contest entries by Lyon include works filled with musical imagery such as "If the Beach Could Sing She Would Sound Like a Cello," a second-prize entry at the 2017 Dancing Poetry festival in San Francisco, and "Major to Minor," a Pushcart Prize nominee in 2016.
Another of Lyon's ideas seeks to use verse as a salve of sorts for emotions rubbed raw by a year of the coronavirus pandemic and the resulting worries about health, jobs and loved ones.
"I will propose a call out for poetry of humor," she wrote in her application letter to the county. "Humor can bring us together and show us our shared ridiculousness and love of laughter."
"I love idea that even under COVID, we can ask, what can we do with this?" she said last week. "I want to ask the collective to find a funny poem and send it to as many people as we can, because that's what we need right now."
WATCH NOW: NAPA SENIOR PAINTING CLASS HELPED LOCALS GET THROUGH THE YEAR OF COVID-19
PHOTOS: NAPA SENIORS CARRY ON DESPITE COVID-19 CHALLENGES
Photos: Napa seniors carry on despite COVID-19 challenges
Napa seniors during COVID-19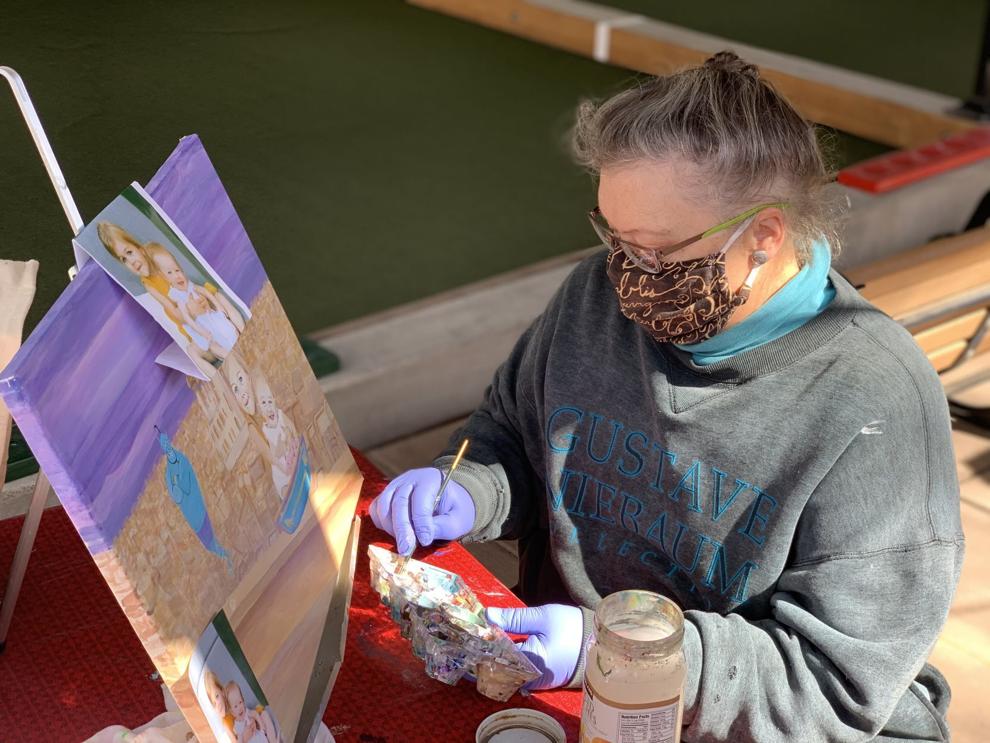 Napa Seniors during COVID-19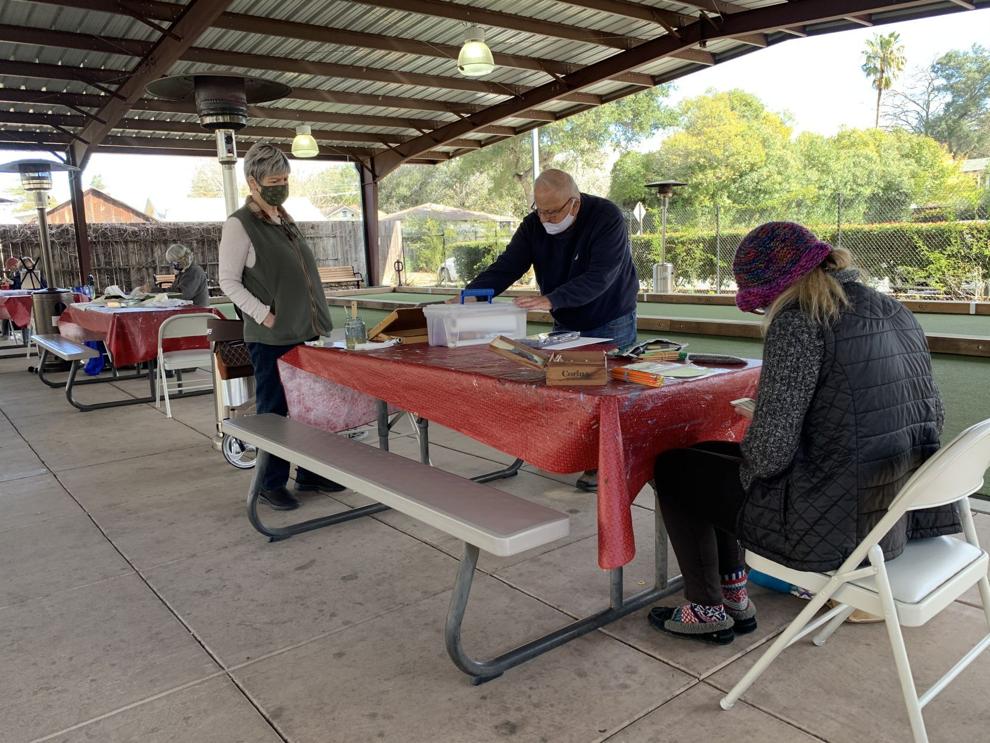 Napa seniors during COVID-19
Napa seniors during COVID-19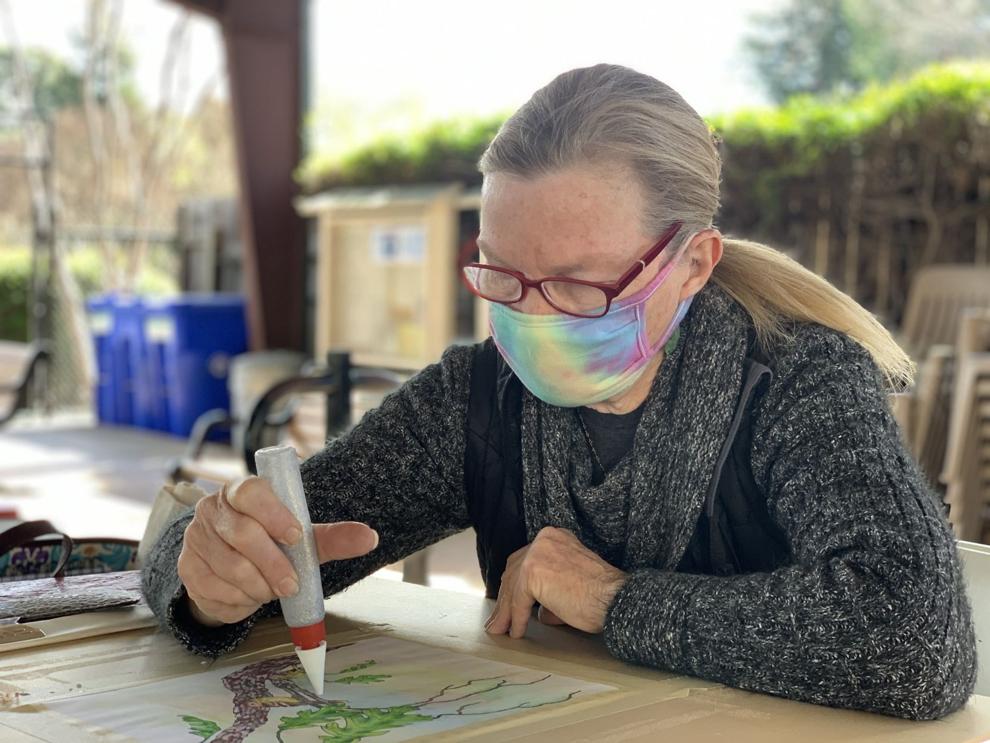 Napa Senior Center during COVID-19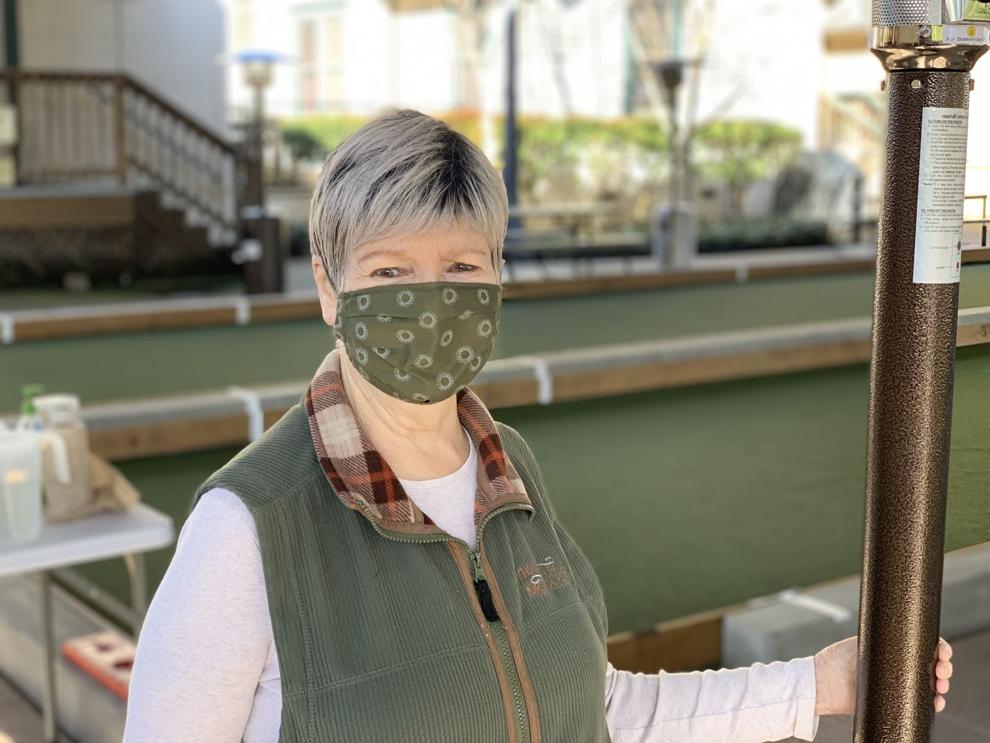 Napa seniors during COVID-19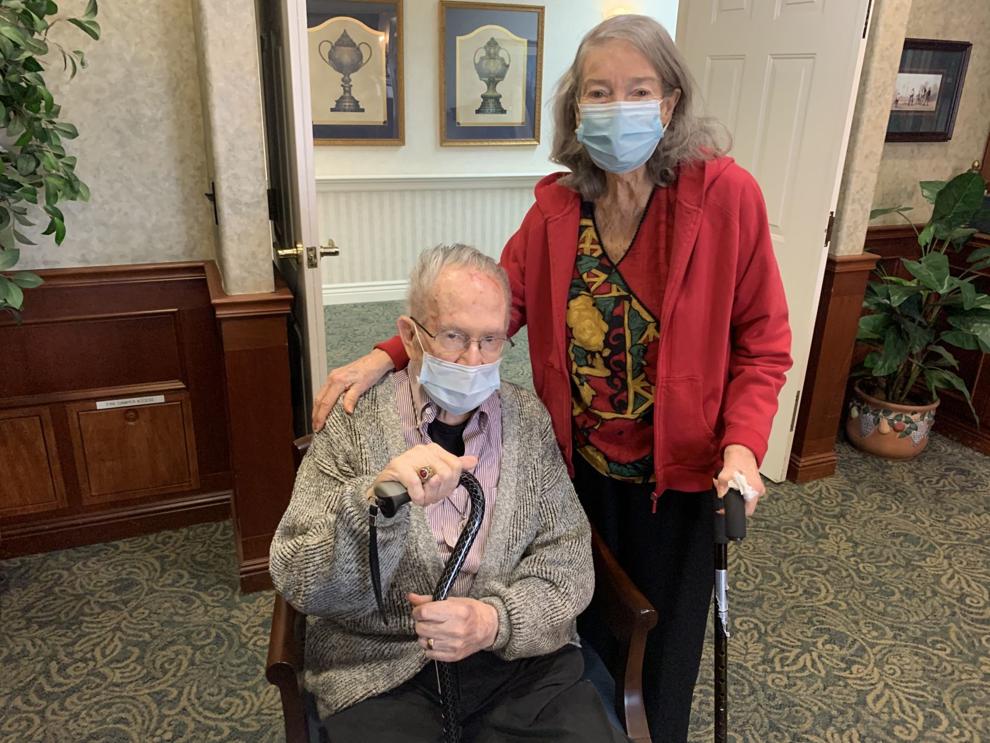 Napa seniors during COVID-19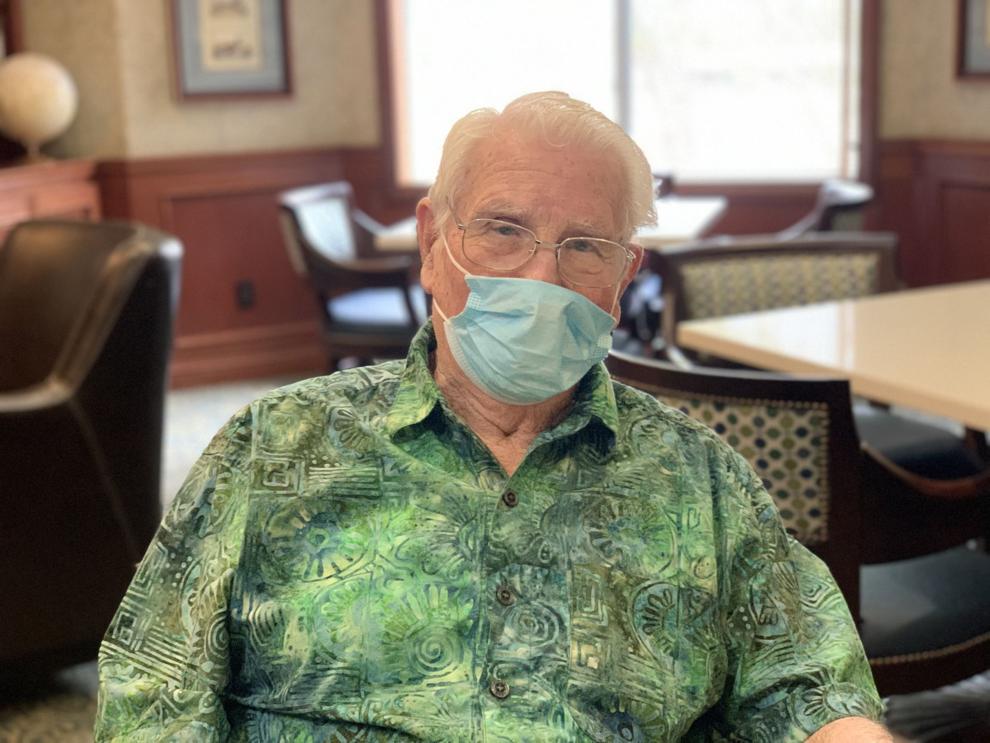 Paul Oseso, GM of Aegis Napa.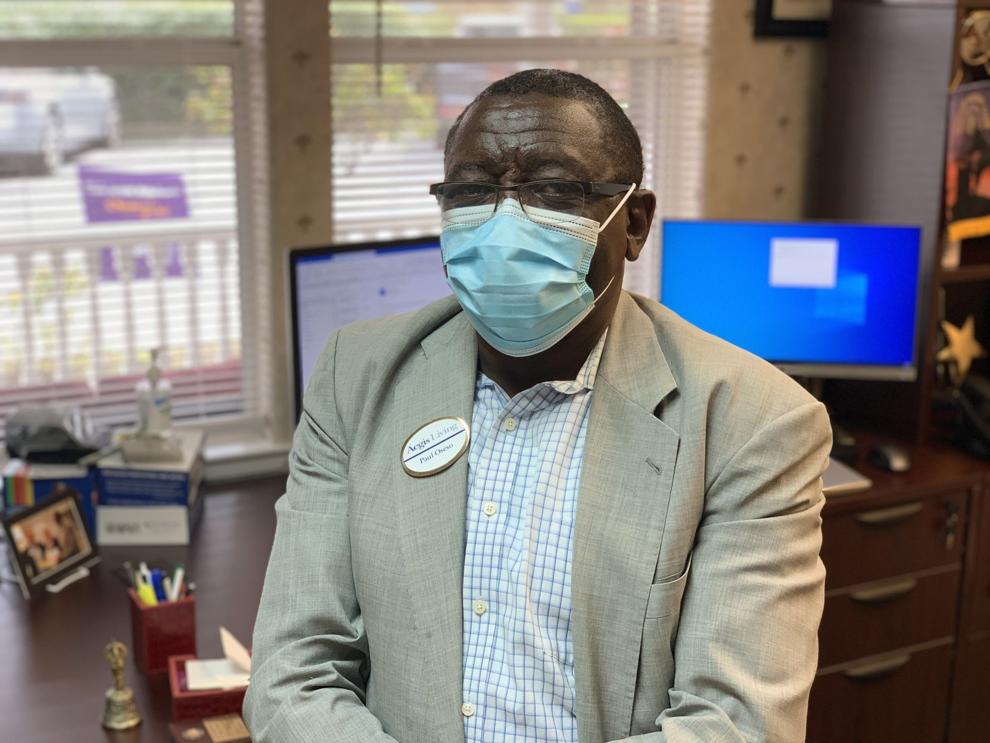 Napan Joe Wolosz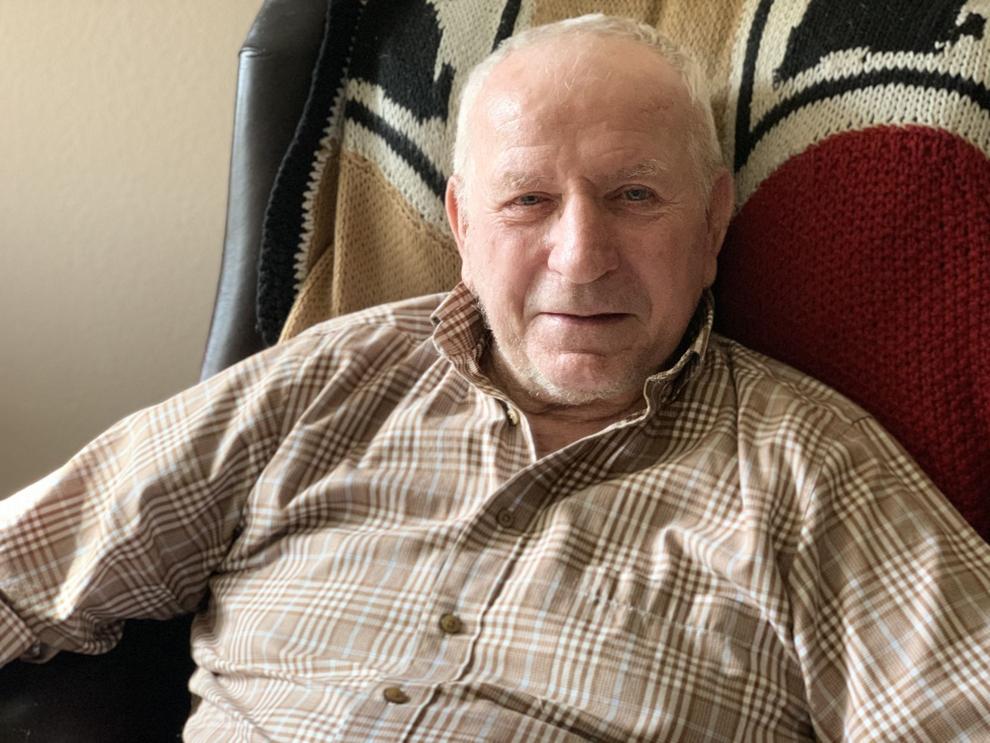 Catch up on Napa County's top news stories