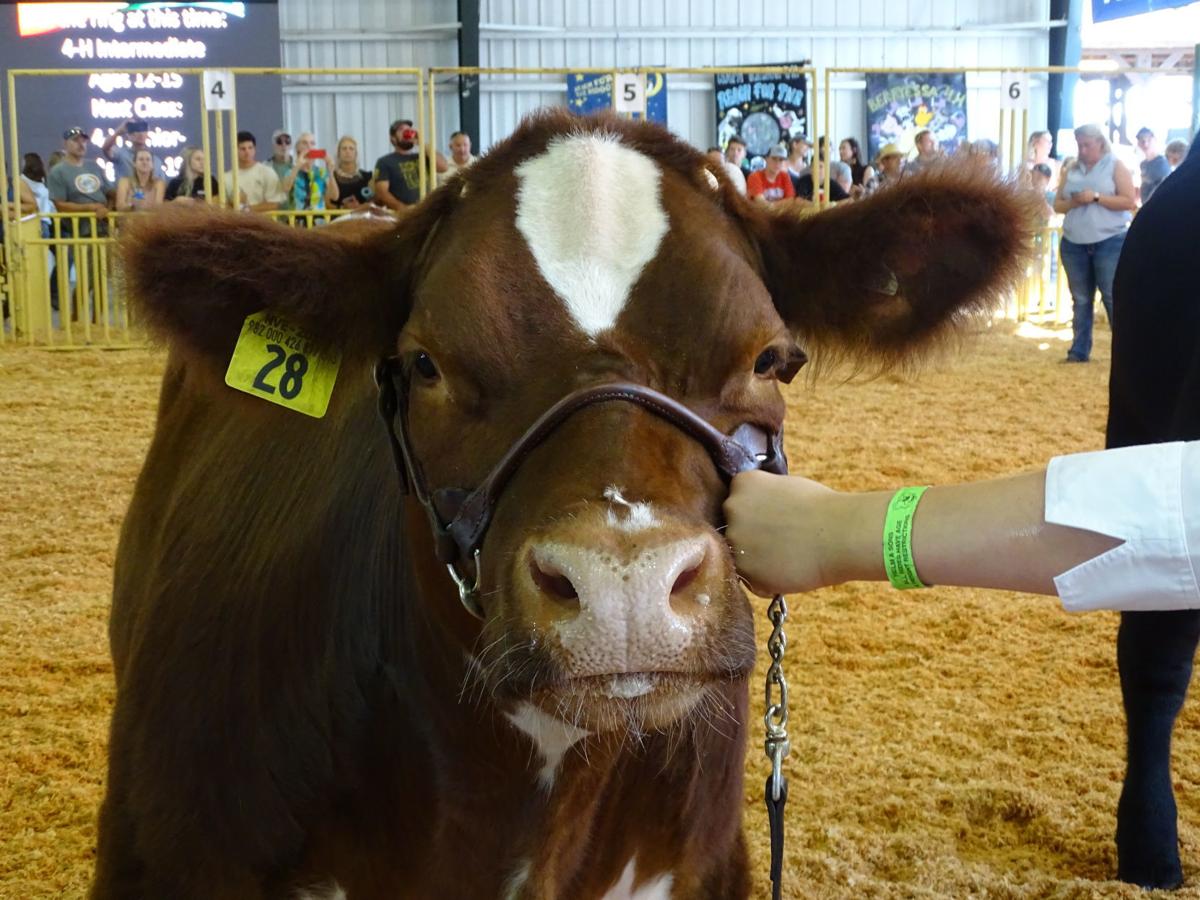 The Bay Area's last private label slaughter house closed last week. North Bay ranchers say it's a sign of the times for the area's cattle industry.
Marin Sun Farms in Petaluma operates the only USDA-certified slaughterhouse in the Bay Area. Previously, the meat processing facility had served about 10 private label ranchers; the company began notifying small ranchers it would be unable to continue processing their livestock earlier this fall. In a written statement, Marin Sun Farms Co-executive Claire Herminjard cited the complexity of "compliance with government regulations" as having prompted the closure.
None of the Napa County Farm Bureau's members were clients of Marin Sun Farms, according to Director Doug Freitas. But he sees the closure as another obstacle for the North Bay Cattle industry. It could also short the supply of locally-produced meat and beef.
"There are not really too many people (in Napa) that are raising animals to finish," Freitas said, describing ranchers who would raise and then harvest their cattle. "There was at one time, but that's gone away."
There's perhaps no one who knows that better than Bishop Cattle Company owner Bill Bishop Jr. His father, Bill Bishop Sr., began the business in 1949, a year when beef production in Napa County was worth almost twice as much as grape production, according to the 1949 crop report. Bishop's business isn't impacted by the closure of Marin Sun Farms' private label function – he sells, not butchers, commercial cattle – but he says recent years have been "very, very hard" for the dwindling number of ranchers in Napa, and state's the cattle industry.
There's a host of reasons for the challenges, according to Bishop: the rising cost of supplies, like fuel, hay and property; the labor-intensive nature of ranching; and, in Napa specifically, the disappearance of grazing grounds for cattle, where many a pasture has been turned to vineyard.
"The grape guys have taken most of the land that's available to run (graze) cattle," Bishop said. "It's hard to compete against them – they make a lot of money per ton. It's awfully hard to run cattle in Napa County."
Bishop, like Freitas, has seen the industry shrink. What was once "a common business" is becoming increasingly squeezed, according to Bishop, who added he remembers cattle, in the early 70s, as Napa's number one commodity.
Cattle did once trump wine grapes in Napa County. In the late 60s, total value of cattle and grape production were neck and neck; in 1970, they were worth about the same – $7 million (about $46 million in today's dollars). Over the span of 10 years, from 1970 to 1980, the price of a ton of Napa wine grapes more than doubled, according to harvest reports. In 1980, the total value of grapes exploded, reaching almost $50 million dollars – more than $150 million today. That year, the value of cattle in Napa County, at just over 3.5 million (about $12 million in 2019), had dropped. Cattle production had decreased five-fold.
Napa's revival and subsequent re-branding as premium wine country during that time sent the price of grapes per ton skyrocketing. Subsequently, the value of grape growing land rose; suddenly, the open fields where cattle had grazed freely could command substantially higher income as vineyards. Since the early 80s, cattle production has only fallen in Napa.
"The beef industry in California in general is really suffering. We can't keep up with the rest of the country based on cost," Swickard said. The company is based in Susanville, 180 miles north of Sacramento; they graze cattle in six California counties, including Napa, where they have a storefront in the Oxbow Market.
Five Dot was not a client of Marin Sun Farms', Swickard added, but they, too, feel the strain of a shrinking industry: the company harvests their cattle in Merced, more than 300 miles from their headquarters. The next closest slaughter house is in Eureka, according to Freitas; other options are as far away as Oregon and Nevada.
"It's sad to see another harvest facility closing – there's limited resources for harvest in California already, and it limits the small area producers from having any options," Swickard said.
In 2018, the value of cattle production in Napa County was $1.6 million. The same year, the value of grapes exceeded $1 billion for the first time. In its prime, Bishop said, Napa was "one of the best cattle counties" in the North Bay – no cattle did better than "on Napa grass."
In 1965, Napa County ranchers produced 24,724,800 pounds of cattle. 50 years later, in 2015, that number had shrunk to 910,000 pounds — a 96% decrease.
"There's hardly anyone (left) in the business." Bishop said. He says working in the cattle industry is "a good life," and that he loves the work he does. But it's become increasingly difficult.
"It's harder and harder every year," he added.
Get local news delivered to your inbox!
Subscribe to our Daily Headlines newsletter.