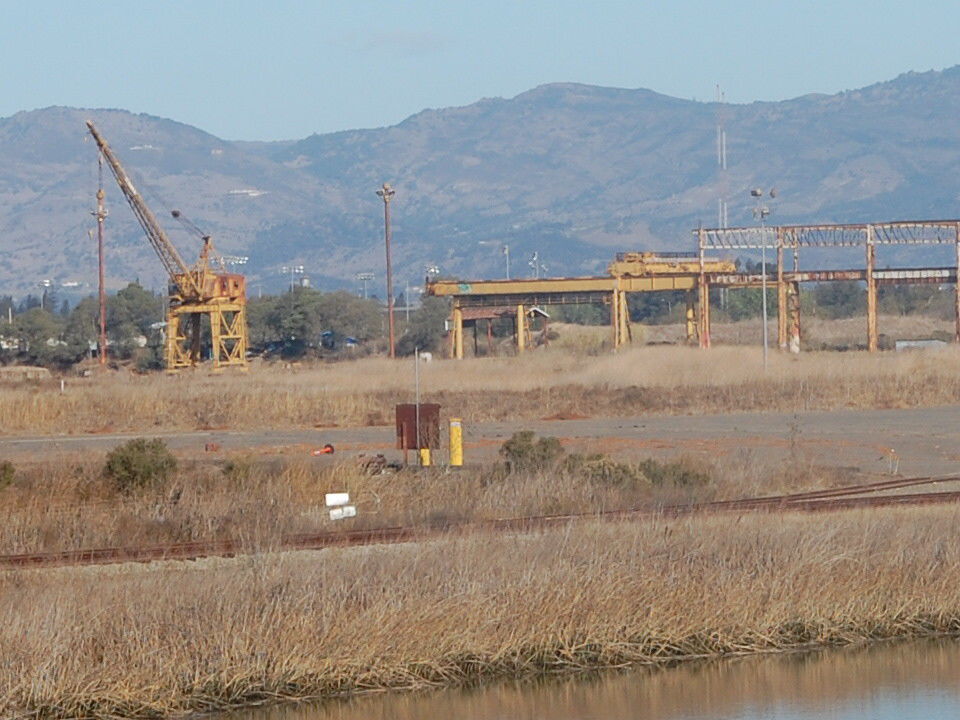 Next spring Napa Pipe could finally see construction activity, though initial work will be adding infrastructure and not erecting a Costco and homes.
Installation of sewer, water, electric, gas and telecommunications lines and roads for phase one of this brownfield redevelopment project could start during 2021. That's a precursor to the main show of buildings going up.
"We hope to begin (infrastructure) work in the next construction season, sometime after the rains," said Keith Rogal of Napa Redevelopment Partners, which has worked on the Napa Pipe project for 15 years.
Building construction, including the much-awaited Costco, probably starts about a year after infrastructure work really gets going, Rogal said. Costco builds stores quickly, in about 110 days, he added.
It's unclear precisely when Costco might open. Rogal deferred to Costco, which differed to Catellus development, which couldn't be reached for comment on Friday. Given the construction schedule, sometime in 2022 would seem to be the earliest possible date.
Napa Pipe is a 154-acre former industrial site located along the Napa River south of Kennedy Park. This largely vacant landscape is to become a community with up to 945 homes, businesses and parks.
For now, activity goes on behind the scenes. Rogal said the Catellus development team is working with the city on final engineering for Costco and housing development. Catellus is negotiating with "exceptionally well-qualified homebuilders" in anticipation of having sites ready to build on.
Of the housing, 140 units are to be for low- and very-low income residents. MidPen Housing is to build the first phase of 84 units of affordable housing. It is to build Sandpiper Place, a three-story building with one-bedroom, two-bedroom and three-bedroom apartments.
In June, the state-approved giving Napa Redevelopment Partners $3.7 million for infrastructure work associated with Napa Pipe affordable housing. Construction of housing is to begin within two years of receipt of the grant.
The county plans to loan $750,000 in county affordable housing funds to MidPen. That will allow the group to complete final design and engineering documents and begin applying for state funds and tax credit to finance Sandpiper Place, a county report said.
"I think the intervening years have made clearer the need for this kind of place — one that can provide a substantial amount of housing without using farmland or open space; that is organized so as to be pedestrian-friendly, good for residents and visitors of all ages," he said.
Napa Pipe has a long industrial history. Basalt built World War II ships there in the 1940s. Kaiser Steel fabricated BART tunnel liners there in the 1960s. Oregon Steel Mills fabricated gas pipes there in the early 2000s, prior to the site's closing in 2004.
Napa Redevelopment Partners bought the property in 2005 and soon began pitching a smart-growth housing project. That led to a decade of public hearings until the community finally agreed on a vision for a redeveloped Napa Pipe, one that included Costco.
A milestone came in 2017 when bulldozers began turning over dirt at the property for soil remediation. Diesel, hydraulic oils, solvents and motor oils that contaminated an estimated 122,000 cubic yard of soil had to be cleaned up.
A Napa Pipe reborn as a community won't be completely stripped of the past. Dock cranes and concrete dry docks are to remain as reminders of the site's long industrial history. A skeletal craneway could frame a street.
Some major Napa Pipe features come with the location — the Napa River and the wetlands preserve on its far bank.
"I think more than ever people are looking for communities that make it easy to be out-of-doors, where one can enjoy beautiful parks and the life of the river an easy stroll from home," Rogal said.
Construction crews next year could be trying to make this dream a reality.



Watch now: Uber, Lyft win California vote on drivers' rights
Here's a look at Napa's new Jeep, Ram, Dodge and Chrysler dealership