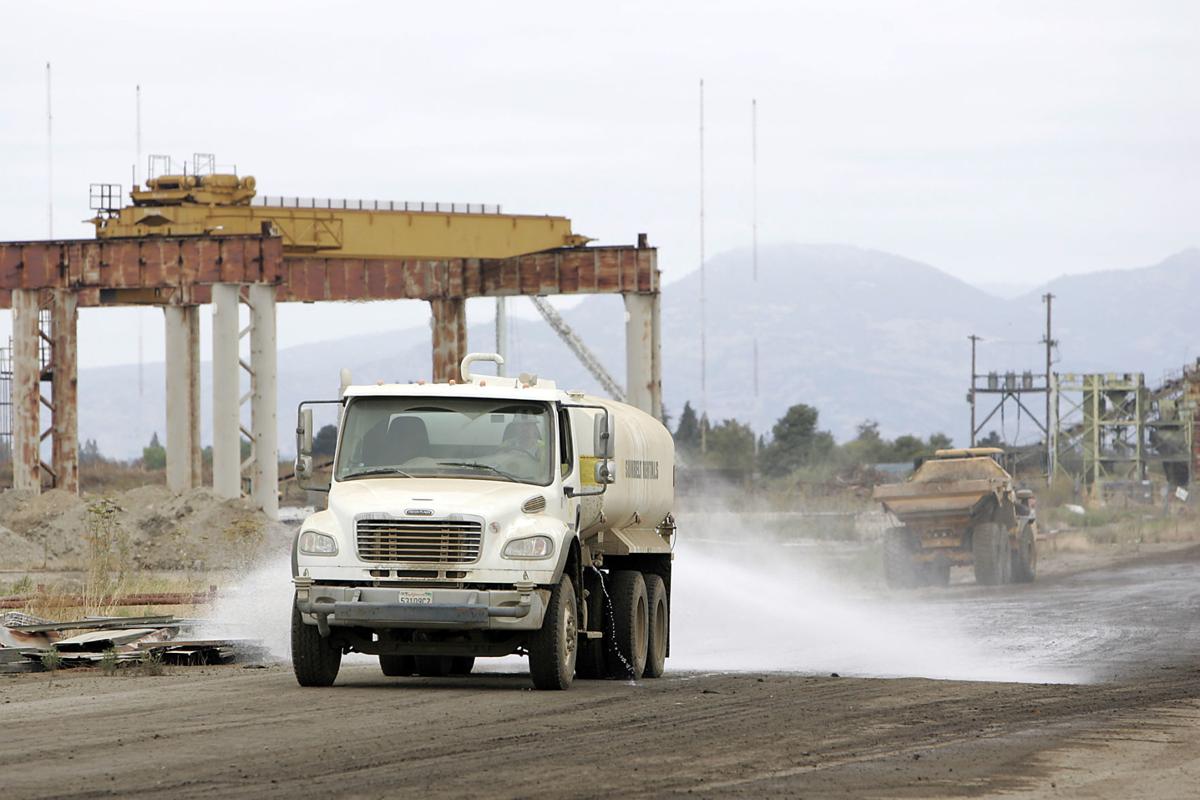 With the Napa Pipe development apparently heading toward final approval and groundbreaking in the coming months, city land-use officials are starting to ask for more details about the community to come.
Two weeks before an expected vote on endorsing the 154-acre housing and retail project at south Napa's former Kaiser Steel industrial site, the Planning Commission is getting a jump on refining the shape of the development, which would become the city's largest in recent memory.
Napa Pipe's proposed headline features have become well-known during the long years of debate and land acquisition – some 945 housing units, new retail space and the county's first Costco membership store.
But on Thursday night, members of Napa's land-use authority met with an executive of Catellus Development Corp., the city's project partner, in hopes of answering some questions – about how traffic will flow between new apartments and the Costco, how and where people will drive into and out of Napa Pipe, and what the mix of stores, homes and recreation might become.
Such explorations may set the tone for a Dec. 5 meeting at which planners may support the permits needed to let groundbreaking and utility work begin at Napa Pipe. Afterward, final approval by the City Council would pave the way for early phases of the project, which would include more than 300 dwellings and the Costco store.
Commissioner Beth Painter said the city and developers now must consider possibilities that have grown more visible over the years – how to accommodate car- and bicycle-sharing programs, for instance, or making space for a microgrid to deliver power during pre-emptive power cuts during wildfire season.
Even large-scale economic changes may force a rethinking of key elements of the Napa Pipe model, added Commissioner Gordon Huether, predicting difficulty in filling all the retail space envisioned as online shopping steadily eats into brick-and-mortar shopkeeping.
"Forty thousand square feet of retail space? Good luck," he told Tom Marshall, Catellus' executive vice president. "Sounds a little bit like a pipe dream, if you don't mind my putting it that way."
Meanwhile, Marshall promised to foster as well-rounded a community as possible to lessen the need for Napa Pipe's residents to drive to other parts of town for their daily needs. "To make it a successful project, we need to make it a full-service community," he said, setting a goal of creating "a place where people don't have to leave Napa Pipe to enjoy what Napa has to offer."
Such self-sufficiency will require bringing together not only store space and hundreds of homes, but also providing a range of amenities including restaurants, wine tasting rooms and recreation spaces, he told planners.
Particularly important, Marshall added, will be to convert the old Kaiser dry-dock area into a place for townsfolk to enjoy the Napa River – possibly including kayaking and river recreation, and even a water-taxi service north to downtown Napa in the longer term.
Even with such questions awaiting their final answers, planners appeared gratified to sense homes and stores coming into focus. "My concern was that this project was going to die because it had floundered for so long," said Commissioner Paul Kelley. "I'm glad to see we finally have the energy and the steam behind it."
Earlier in the week, Napa Pipe backers gained a critical leg up in bringing the project closer to reality when the city gained the right to annex 43 acres of the Kaiser Steel site that were to remain in county hands through 2022. (The city previously annexed 111 acres in 2016.)
The county's Local Agency Formation Commission approved the early annexation on Monday, using a new state law allowing Napa city and county to share credit for meeting their state affordable-housing commitments for 140 Napa Pipe apartments that will be offered at below-market-level rents.
Senate Bill 235, penned by state Sen. Bill Dodd, D-Napa, and signed by Gov. Gavin Newsom in October, will let the county government count low-cost housing at Napa Pipe toward its quota even after the site's full absorption by the city.
Get local news delivered to your inbox!
Subscribe to our Daily Headlines newsletter.