A dry spring coupled with existing drought conditions statewide could have consequential implications for Napa Valley's parallel wine and tourism economies, industry members say.
Napa County's Oakville region has received less than 11 inches of rainfall since October 2020, according to the University of California Cooperative Extension (UCCE), one of its driest seasons on record.
During previous droughts, the county has relied upon state water allocations to bridge usage gaps, but water resources have been depleted this year even at the state level. Napa County is expected to receive just 5% of its full state water allotment, according to Napa Deputy Utilities Director Joy Eldredge. All five of the county's cities are promoting water conservation going into this summer, with St. Helena adopting a rationing program.
St. Helena initially moved to curb usage this summer based on winter water use averages, Finance Director April Mitts said, but adapted an urgency ordinance after businesses voiced concern that winter averages would not reflect use surges amid tourism high season in the summer and fall. Non-residential customers in St. Helena, including restaurants and wineries on city water, have now been asked to reduce their usage by 10% based on average monthly usage in 2017, 2018 and 2019, Mitts said.
Rationing in St. Helena began May 1; penalties begin June 1. Penalties are potentially "salt in the wound" for restaurants who have suffered more than a year's worth of pandemic losses, according to Pizzeria Tra Vigne partner Cynthia Ariosta. The baseline average used by the city could be punishing for restaurants, she said, because it does not take into account post-pandemic growth potential.
"In April, our business did 25% more top-line sales than we'd budgeted for in April of last year," Ariosta said. She emphasized her belief in climate change and subsequent understanding of the importance of water conservation, but said April's numbers could be an indication of what the coming summer months may look like for Tra Vigne — a kind of "vaccinated roaring 20s." Event booking requests are "crazy" right now, Ariosta added, and with increases in business inevitably comes increases in water usage.
"We have more clientele, more people, and more usage," she said. "(The city) did not budget in their averages any room for growth. I don't see how we can possibly succeed if our usage is based on an average from prior years and all the sudden we're seeing this exponential growth."
Asked about Ariosta's concerns, Mitts said customers could appeal for exemptions from the city's Water Advisory Board. St. Helena is aware its ordinance "is not one size fits all" and that businesses may "have different needs" as it pertains to water usage.
Ariosta voiced frustration at the time appealing for an exemption might take and said she wished the city had been more direct in its outreach to business owners before deciding the rationing parameters.
Water rationing does not apply to wineries within St. Helena city limits reliant upon well water instead of city water, Mitts confirmed. But water conservation is already front of mind for many in the wine industry, according to Crocker & Starr Winemaker Pam Starr, especially as growers are being forced to irrigate their vines earlier than ever because there's "no water in the soil."
"In my over three and a half decades in this business, I've not experienced where we have to water the soil just to make it through bloom and set," she said, describing a phase of the growing season. Crocker & Starr is prioritizing water conservation through each step of the wine-growing process — from farming through production — because the drought already feels severe to Starr.
"I don't think it's going to take another year — I think we're in it," she said of the drought, commending St. Helena for its efforts to promote conservation.
Previous droughts have had economic implications for California agriculture, though the impact of droughts on businesses is less known, according to a 2012 study by the Public Policy Institute of California (PPIC). The 2016 drought cost the state's agricultural sector $247 million, according to an economic analysis of the drought prepared by researchers at the University of California, Davis. "Spillover" loss across sectors was around $600 million and 4,700 jobs.
Water rationing is less common for commercial and industrial sectors than agricultural, according to the PPIC. In light of St. Helena's 10% reduction mandate, the city's restaurants will be required to serve water only by request and hotels are required to allow guests the option to refuse daily laundering of bed linens and towels, according to Mitts. Calistoga and Napa have implemented identical measures.
Crocker & Starr, located within St. Helena city limits but reliant upon well water, will continue to serve guests water at tastings in part out of concern for their safety, according to Starr, who said her winery was also considering how to best maintain its landscaping and curb appeal in light of the water restrictions.
"We're going to offer water when people get here — we want to protect our guests, and make them comfortable," Starr said. "Don't forget we're also a hospitality business … and hospitality requires water."
Photos: Napa River rises following storms; flooding in Napa County
Napa River rises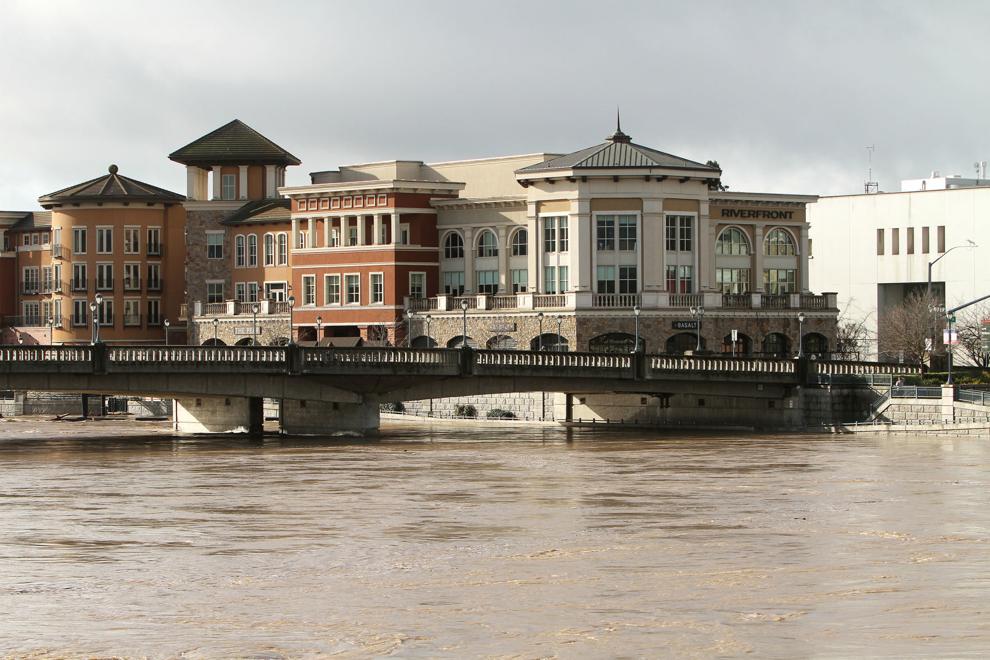 Drone Riverfront flooding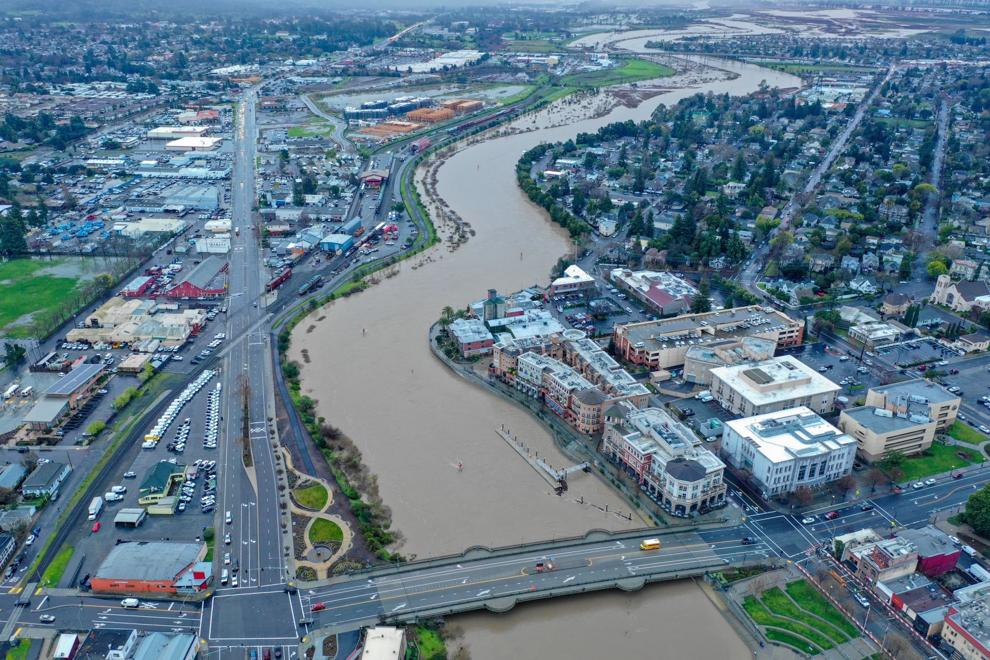 Napa County flooding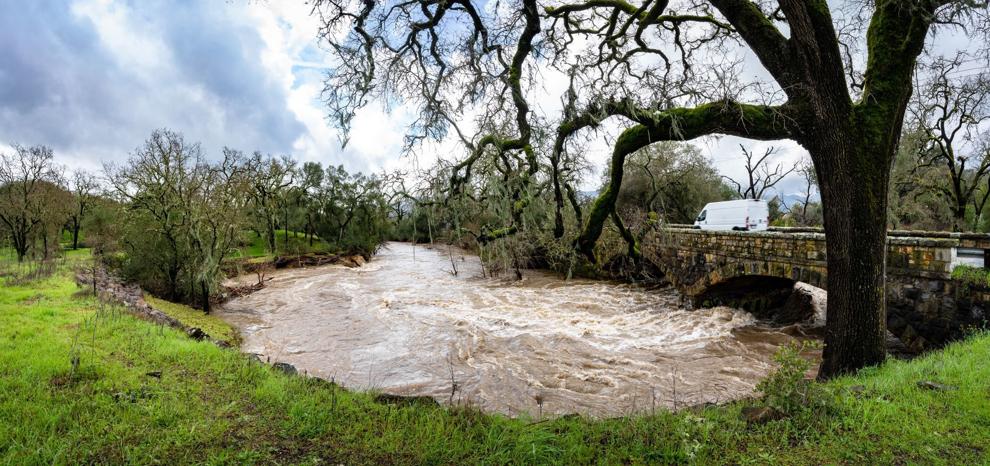 Napa River rises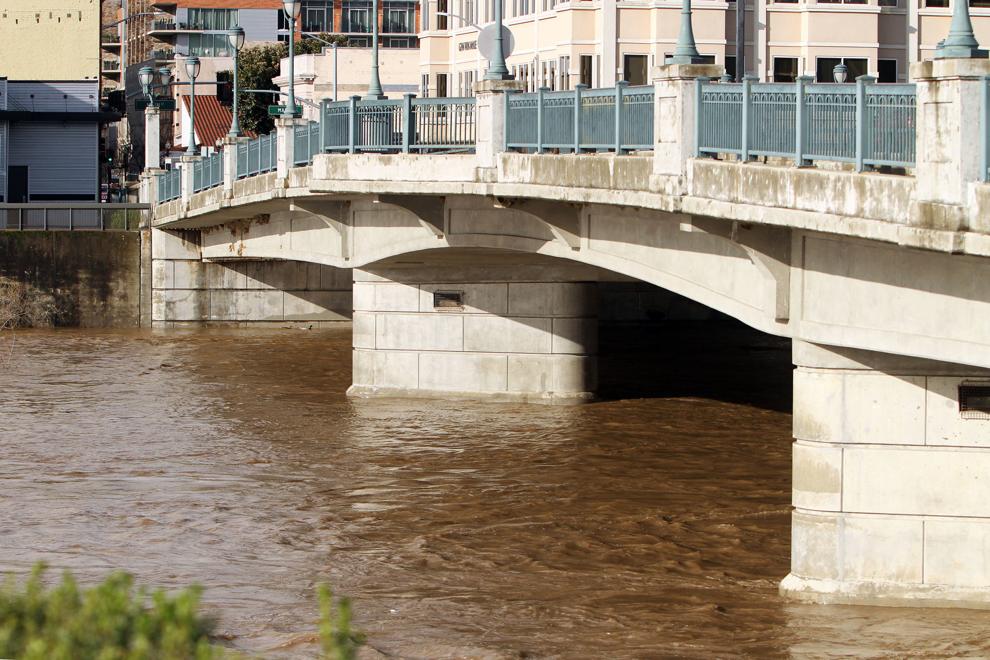 Drone view of Napa River at Oxbow Public market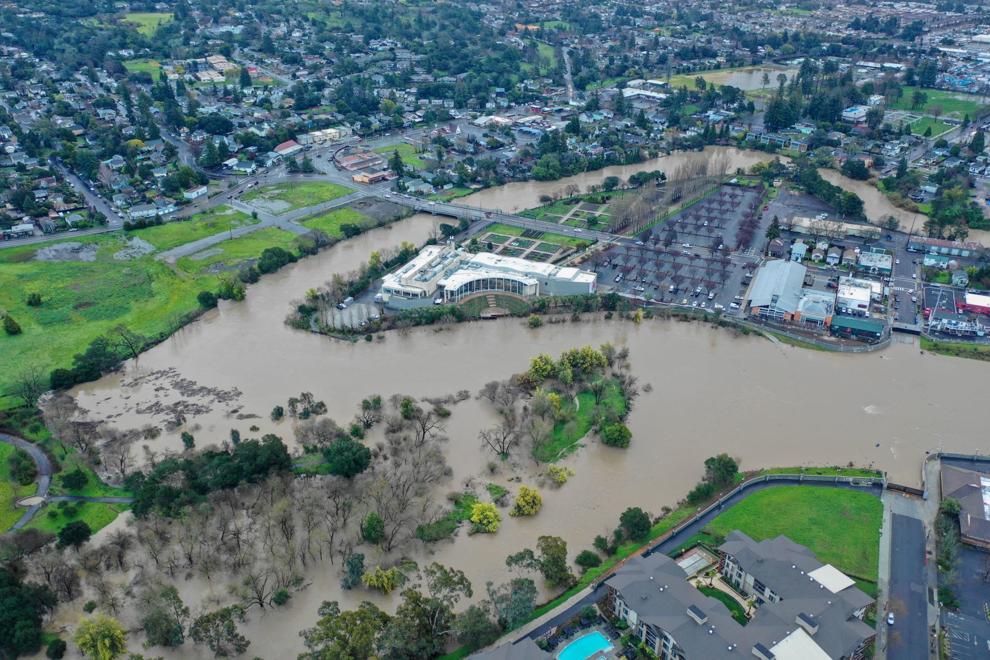 Drone, First and Soscol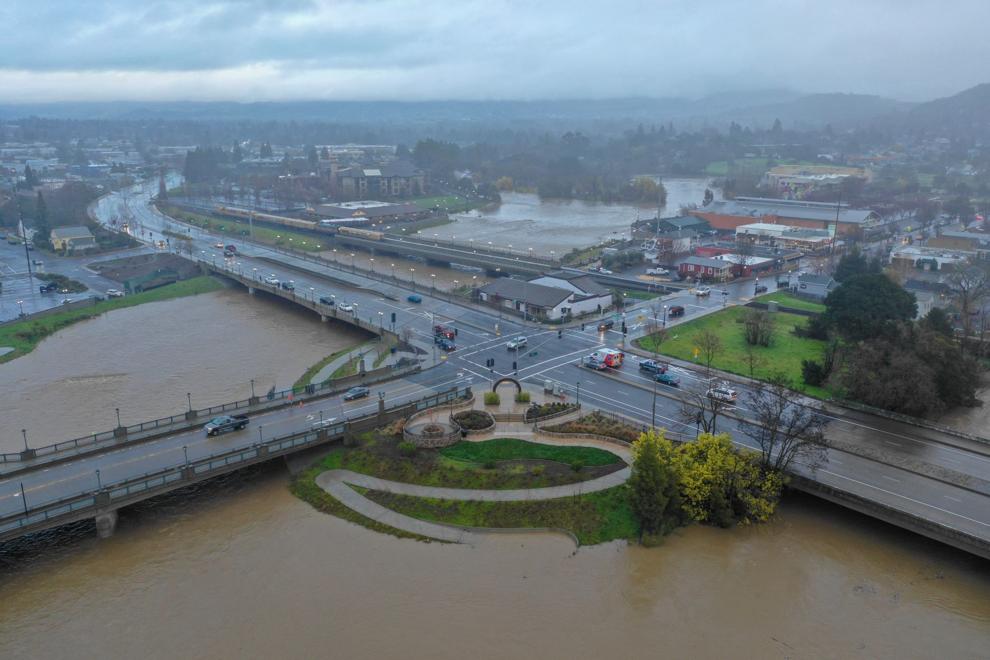 Drone, river and bypass behind Oxbow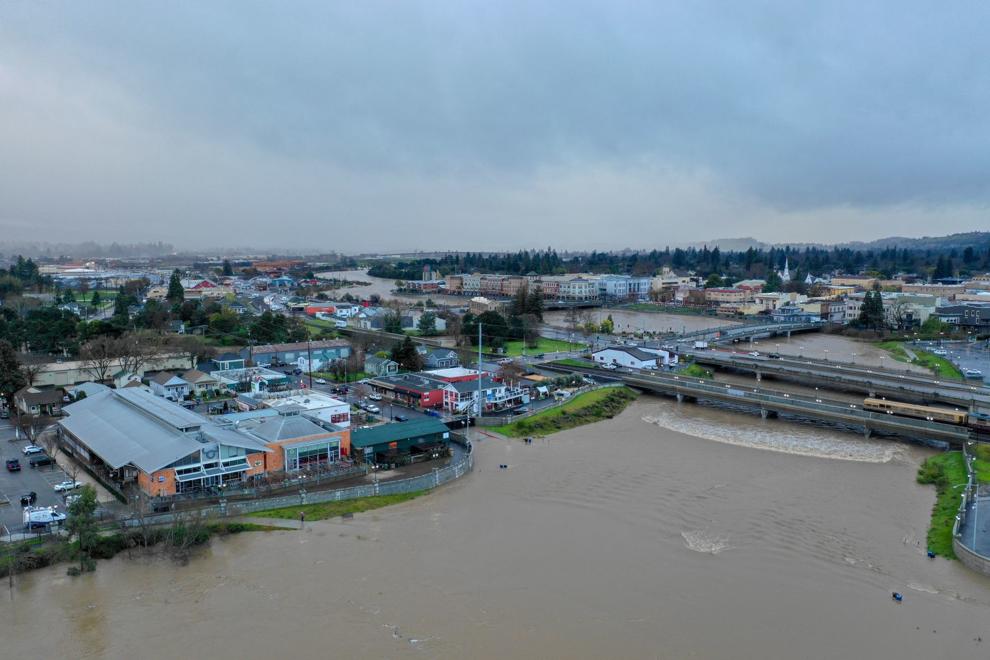 Napa County flooding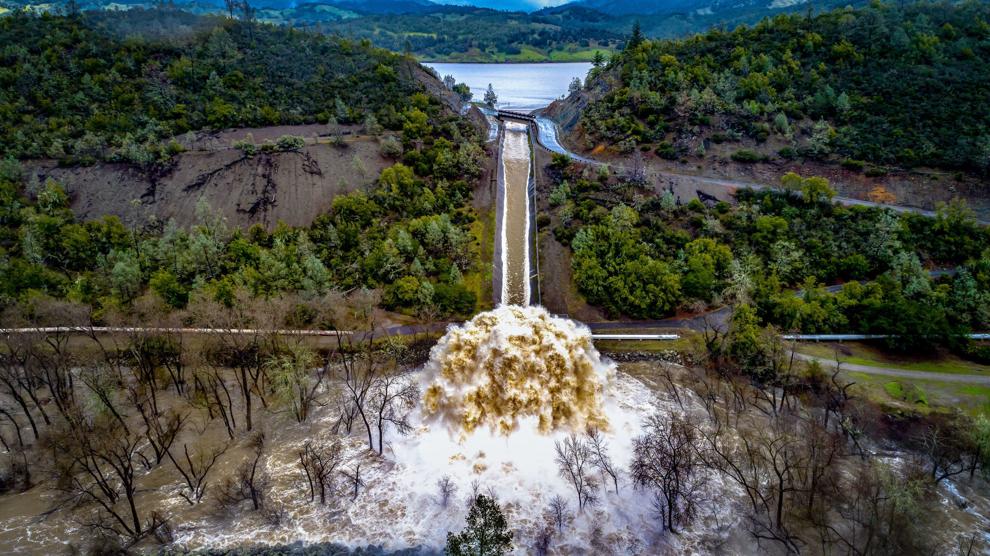 Zinfandel Lane Vineyard flooding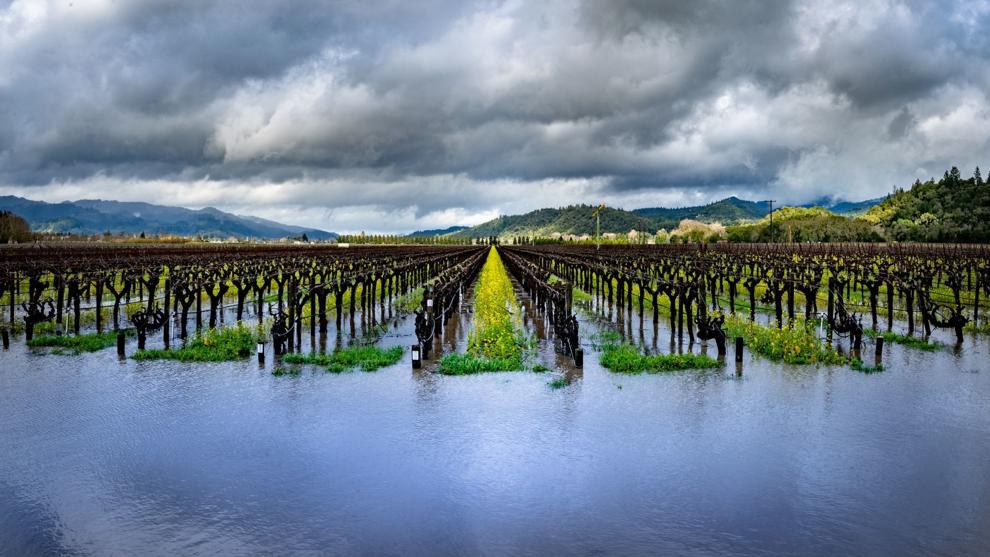 Napa River rises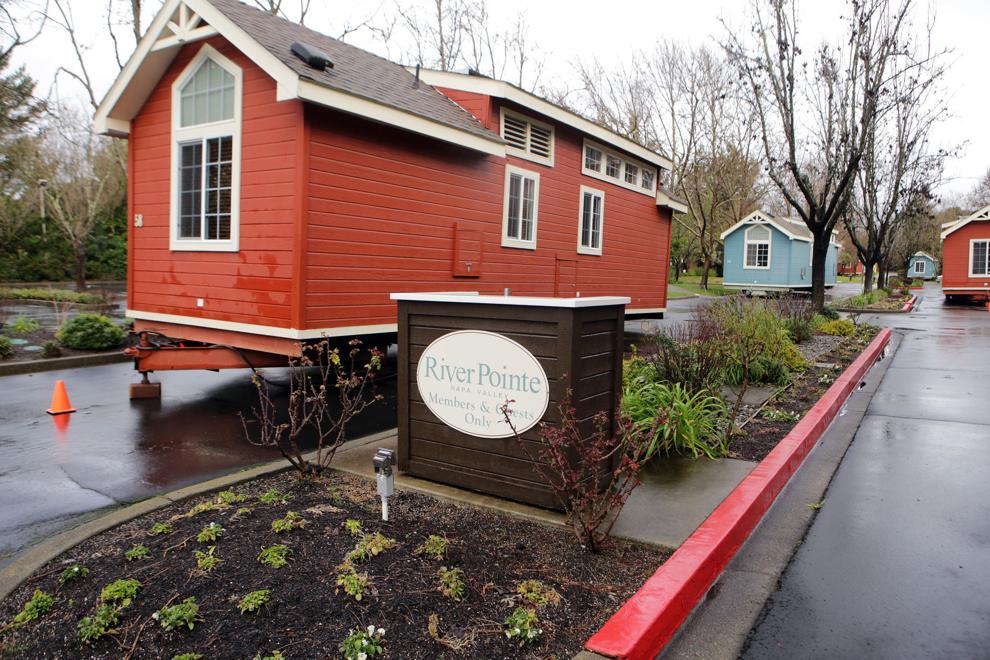 Napa River rises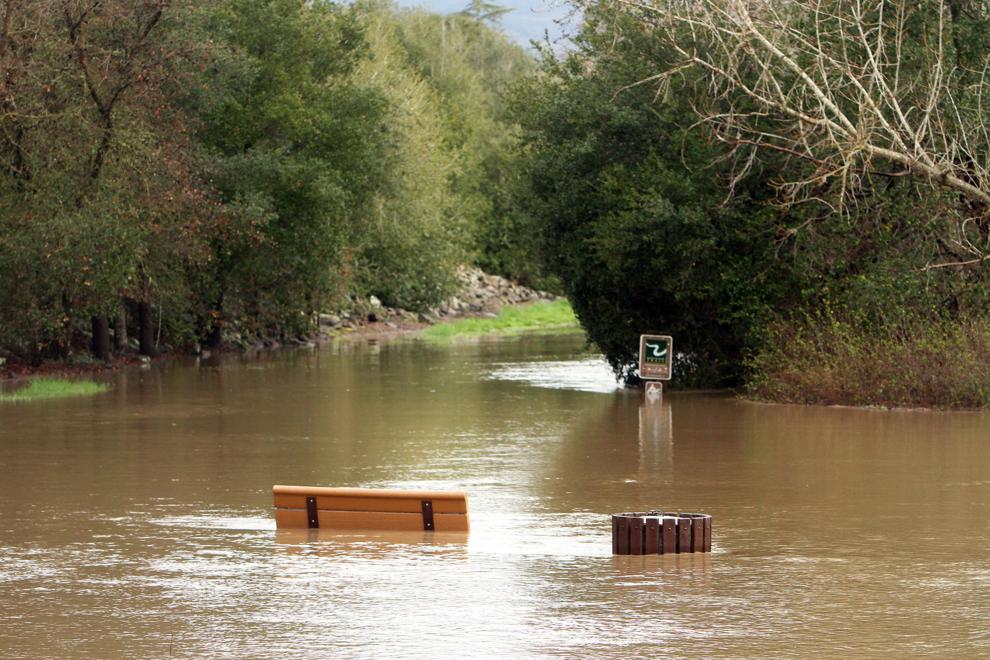 Napa River rises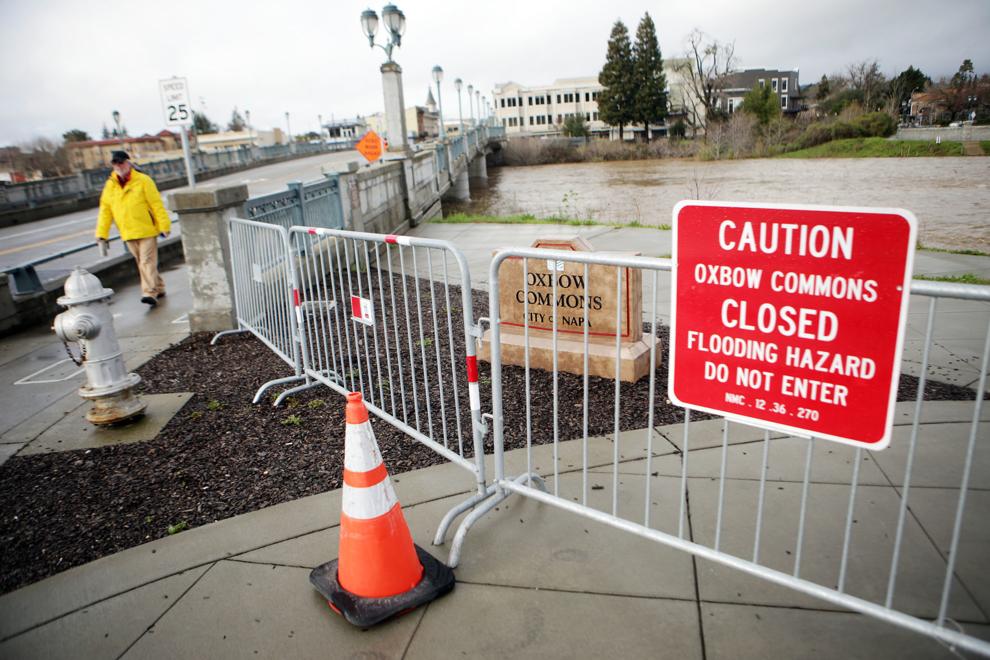 Napa River rises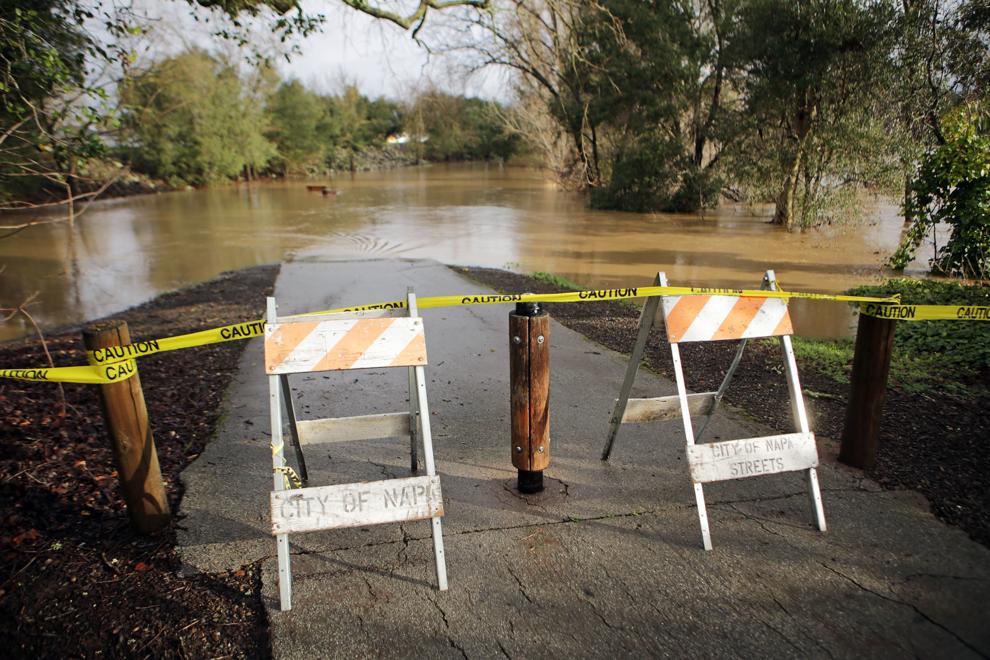 Napa River rises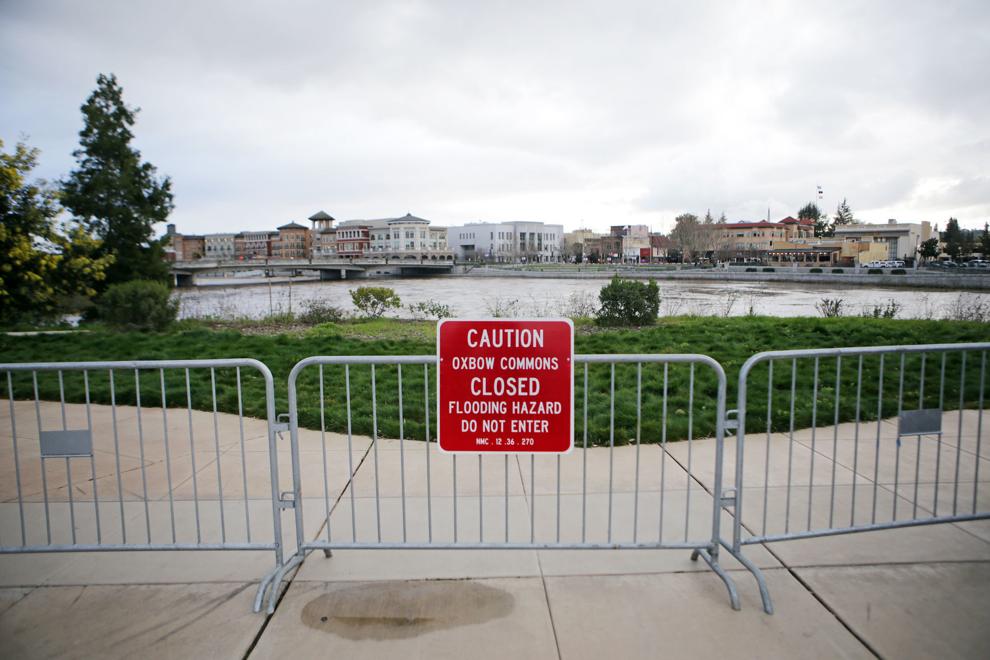 Silverado Trail closure 2/27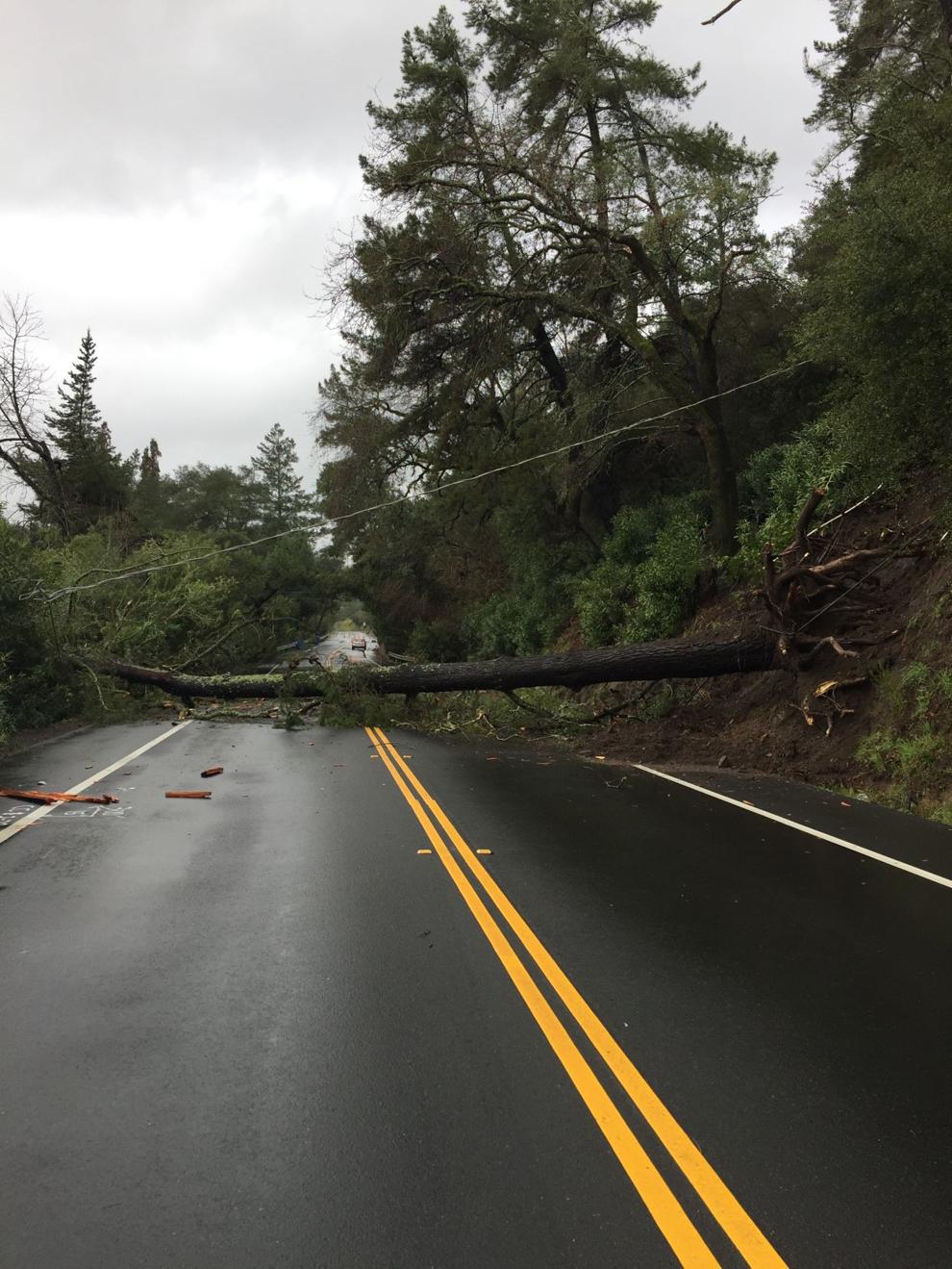 Silverado Trail flooded at Oak Knoll 2/27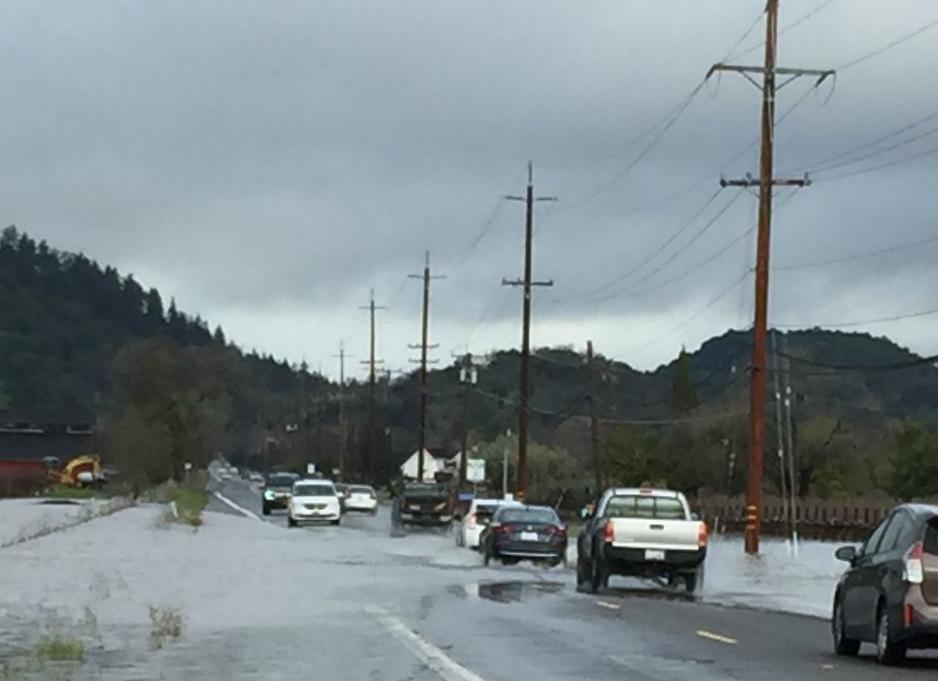 Catch up on Napa County's top news stories