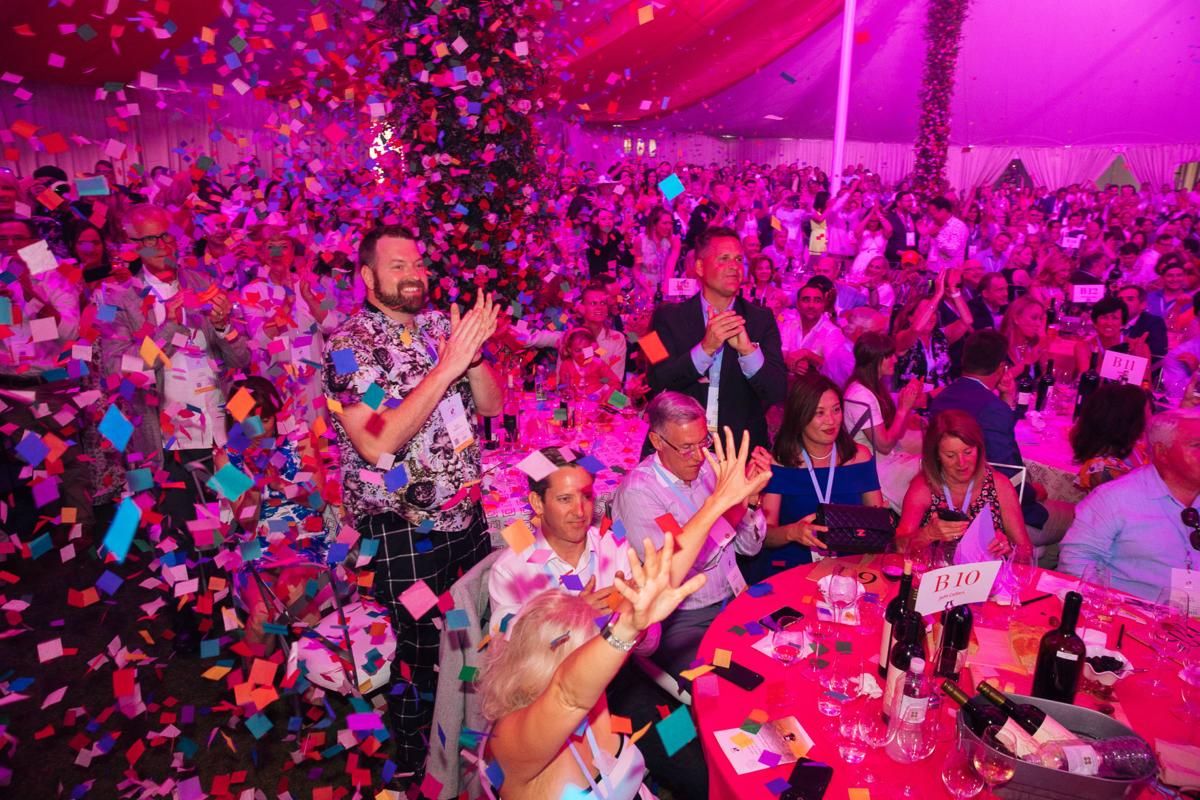 Local nonprofit groups will split nearly $12 million raised through the 39th annual Auction Napa Valley, organizers announced Saturday night.
The Napa Valley Vintners trade organization released its fundraising estimate for the event, which featured a live auction Saturday afternoon outside St. Helena along with a barrel auction Friday and an e-auction through the weekend. Organizers in a statement declined to release a breakdown of total bids by segment in line with Vintners policy.
Final proceeds were expected to be available Monday, following the close of the e-auction at noon.
This year's fundraising total compared to $13.6 million collected for the 2018 festival, and the $15.7 million garnered in 2017. Spokesperson Cate Conniff on Sunday attributed the drop-off partly to the absence of surprise gifts like the $1 million donation made by Samantha Rudd for last year's auction in memory of her father, the vintner and entrepreneur Leslie Gerald Rudd, who had died four weeks earlier at age 76.
In addition, fewer auction lots were doubled or tripled compared to past auctions, and the live auction's 31-lot schedule was slightly shorter than normal to make room for an introductory performance by pop singer Katy Perry, according to Conniff. (Perry performed a five-song set featuring acoustic versions of hits like "Roar," "Firework" and "Teenage Dream" before an audience estimated at about 900 at the Meadowood Napa Valley resort's auction tent.)
Entries at the live auction, the centerpiece of the event, combined the products of local wineries with high-end prizes including international vacations, stays at luxury hotels in the valley, private dinners prepared by prominent chefs, and tickets to Super Bowl LIV next February in Miami.
Since debuting in 1981, Auction Napa Valley has gathered the region's top winemakers for a late-spring weekend marked by bidding on limited-edition estate wines from the valley. Proceeds have support a host of service groups in Napa County, among them OLE Health, the Rianda House Senior Activity Center, and local branches of the Boys & Girls Club.
Get local news delivered to your inbox!
Subscribe to our Daily Headlines newsletter.