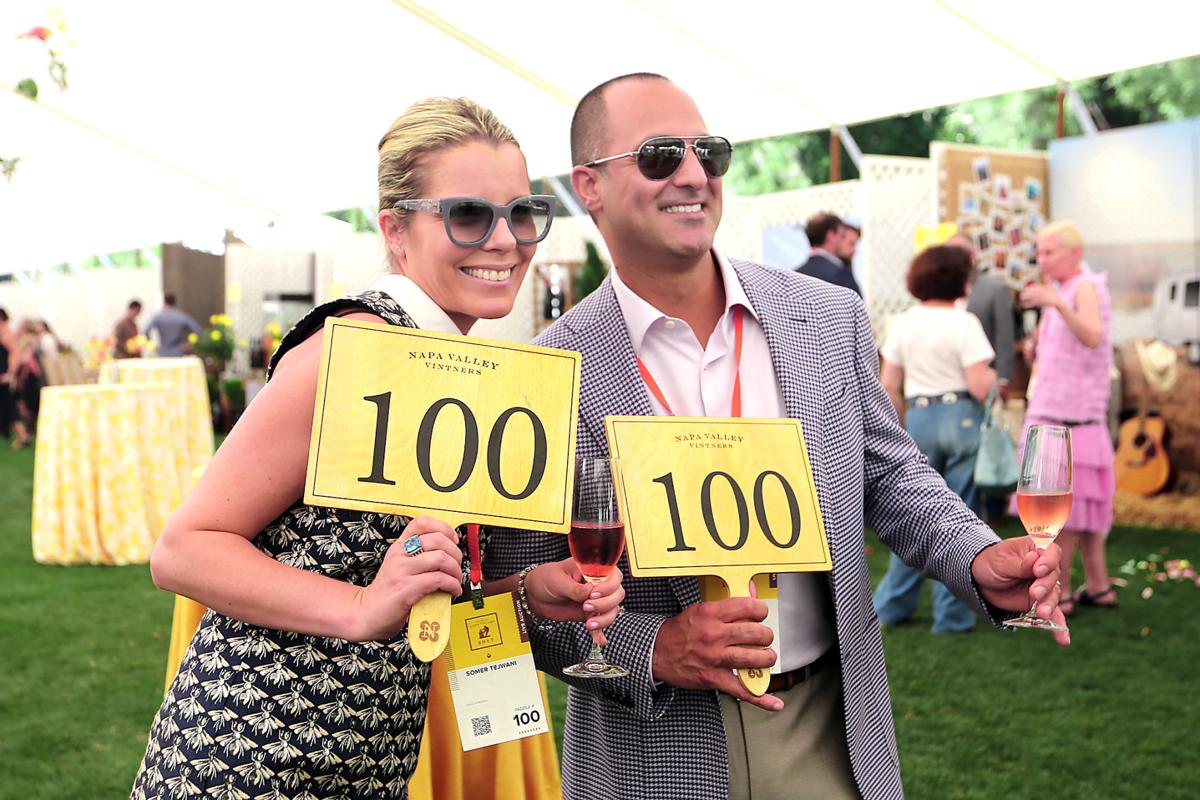 Wine mavens bidding against one another during Auction Napa Valley raised more than $1 million more than they did a year ago, the Napa Valley Vintners announced Sunday afternoon.
The 37th annual four-day fundraiser produced $15.7 million, compared to about $14.3 million for the 2016 auction, the Vintners trade association said in a news release. That total includes proceeds from Friday's barrel auction as well as Saturday's showcase live auction at the Meadowood Resort in St. Helena, which was hosted by members of the Coppola filmmaking family.
The live auction's leading fundraiser among 38 lots came from Colgin Cellars, which garnered $2.1 million for a collection of large-format bottles of its 2007 wines combined with trips to the Napa Valley and the Champagne region of France. A joint lot teaming Antica Napa Valley – Antinori Family Wine Estate and Staglin Family Vineyard placed second at $1.5 million, including a guided Italian vacation in Tuscany.
Vintners spokeswoman Patsy McGaughy declined to list a separate total from the live auction, citing agency policy.
At the barrel auction Friday, the top-selling lot came from The Mascot winery, raising $73,550. TOR Wines led electronic auction lots at $20,000.
Proceeds from Auction Napa Valley, which began in 1981, benefit community health and children's education programs and aided 27 separate nonprofit groups in Napa County last year, according to the Vintners.