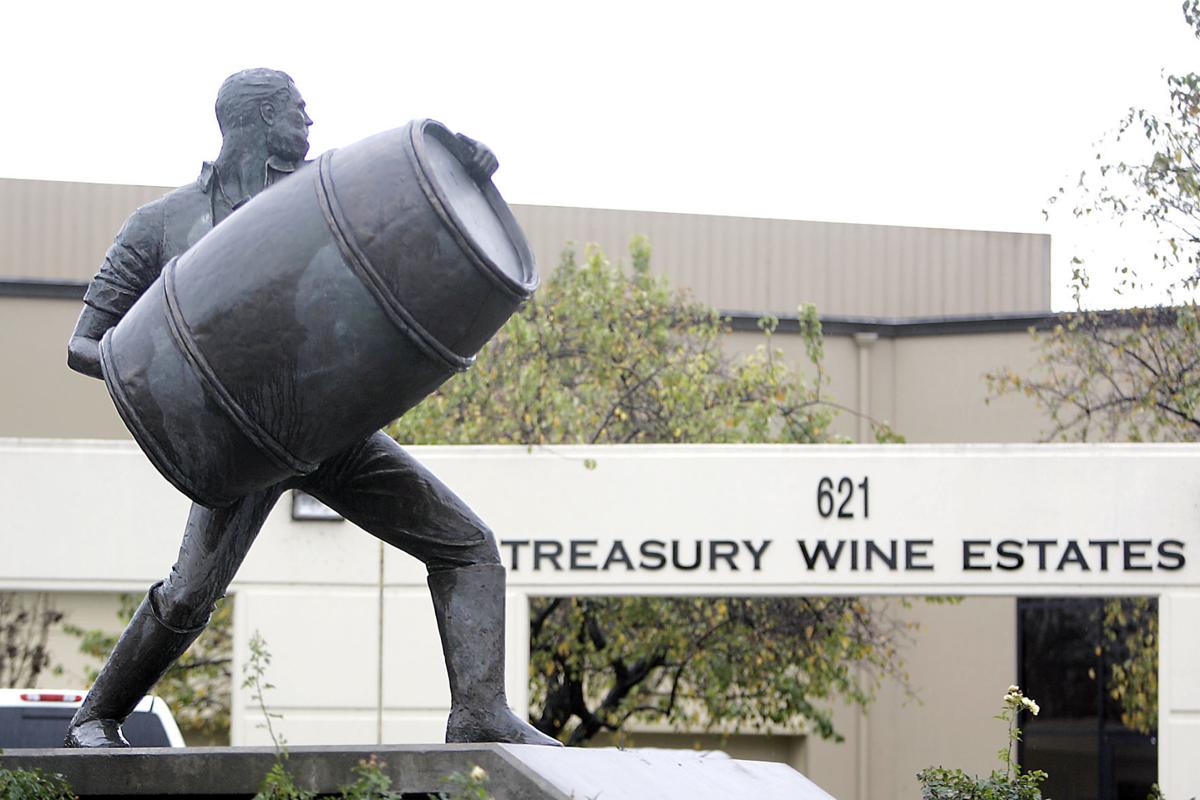 Penfolds, one of Australia's oldest wineries and perhaps its most famous, will try its hand at making Napa wine starting this year.
Treasury Wine Estates, the multinational company that owns the South Australia winery as well a handful of prominent Napa producers, announced last week that "the best of the best Napa Valley grapes" will start making their way into a new Penfolds wine come harvest.
Penfolds' chief winemaker Peter Gago said the wines would be available by 2022. The wine's varietals will depend on the vintage, a spokesperson for Treasury said last week, though Cabernet Sauvignon and Shiraz are being explored.
The wine will be made in Napa and led by the Penfolds winemaking team, who are purpose-fitting facilities here "to ensure the Penfolds style is retained."
Treasury currently sources from more than 3,400 acres throughout the valley, though its spokesperson declined to say which sub-appellations in Napa the company would source from or how many tons would be used for the new wine. They also declined to comment on a potential name for the wine and its eventual price.
Asked if Napa grapes would be redirected from any of Treasury's wineries here to make the new Penfolds wine, the company's spokesperson said they would not, offering, "We see this initiative as an addition and expansion of our current grape sourcing network."
In his statement, Gago said the move, which coincides with other new Penfolds creations, including a brandy, a fortified wine and a Champagne, would broaden the winery's base and "help future-proof Penfolds."
Founded in Adelaide in 1844, Penfolds has sourced its fruit originally from grape-growing regions across South Australia, including Barossa Valley, Coonawara and Eden Valley. Made from Shiraz and Cabernet Sauvignon, the winery's Grange brand has been widely acclaimed as an Australian "first-growth" wine, and in June, a single bottle of 1951 Penfolds Grange was auctioned for $67,000.
The winery came under its current ownership in 2011, when previous owners Foster's Group split from Treasury, then the company's wine division.
Over the years, Treasury has worked steadily to make its mark here. In late 2015, the company purchased global drink company Diageo's U.S. and U.K. wine business for $600 million, vaulting it to a place among the most significant players in the Napa wine world. The company today is one of the largest employers in the county, with just over 1,000 employees spread among its local properties, which include popular producers like Beringer, Stag's Leap Winery, Etude and Sterling Vineyards.
The company has been active in local volunteerism, sending employees out on yearly cleanup efforts through its Global Volunteer Week. It also weighed in on Napa politics earlier this year during the debate over Measure C, siding with opponents of the initiative.
In February, Debra Dommen, Treasury's vice president of government affairs, railed against the initiative, telling the Napa County Board of Supervisors that its passage would mean "zero growth for a Napa County industry," and "No other wine region has ever done that, put itself at zero growth."
In terms of its growth here, the company is working to renovate perhaps its most visited and well-known Napa Valley property, Beaulieu Vineyards, winning approval from the county planning commission last month to increase its yearly cap on visitors from 167,000 guests to 213,050 and its marketing event visitation from 3,200 to 12,850 yearly guests.
The company did not seek any increase in the winery's production cap of 1.8 million gallons a year.
In announcing the new Penfolds wine, Treasury CEO Michael Clarke indicated the expansion for Penfolds is just the onset of "a much larger agenda" the company has for more growth going forward.