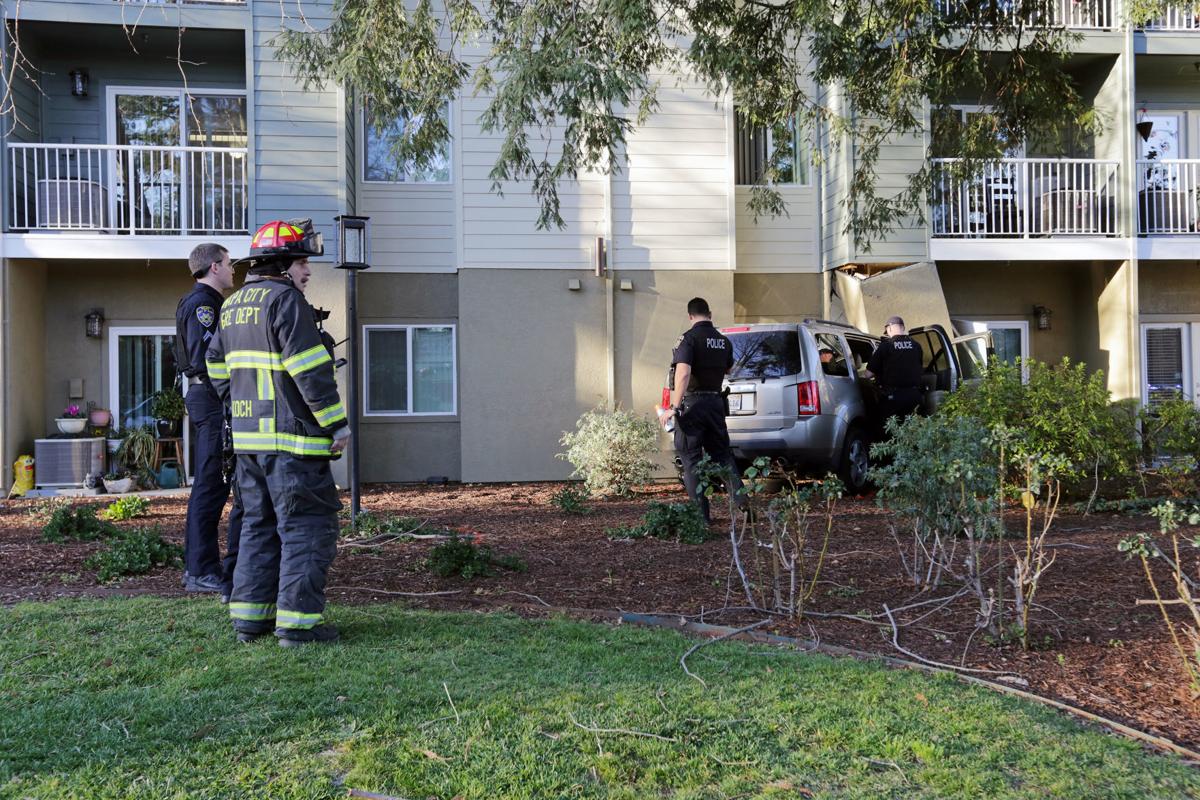 A Sonoma County man whose SUV crashed into a retirement home on Redwood Road in north Napa has died, according to the Napa County Sheriff's Office.
Scott Harris, 52, of Windsor was at the wheel of a Honda Pilot that ran off the road Sunday afternoon, according to Sheriff's Office spokesperson Henry Wofford.
You have free articles remaining.
The vehicle ran onto the patio at the Vintage at Napa apartments and struck a pillar on the facade. He was taken by ambulance to Queen of the Valley Medical Center, where he was pronounced dead at 4:56 p.m., about 45 minutes after the crash was reported to authorities.
An autopsy for Harris was pending on Monday afternoon. Earlier, Battalion Chief Jim Cortese of the Napa Fire Department said Harris' three passengers reported a medical emergency may have struck the driver immediately before the wreck. None of the passengers was injured, according to Napa Fire.
The crash buckled a portion of the apartment building's stucco façade and ripped a patio door from its frame, but no residents were hurt, according to Cortese.
Editor's Note: This item has been modified to clarify the source of several pieces of information.
Get local news delivered to your inbox!
Subscribe to our Daily Headlines newsletter.