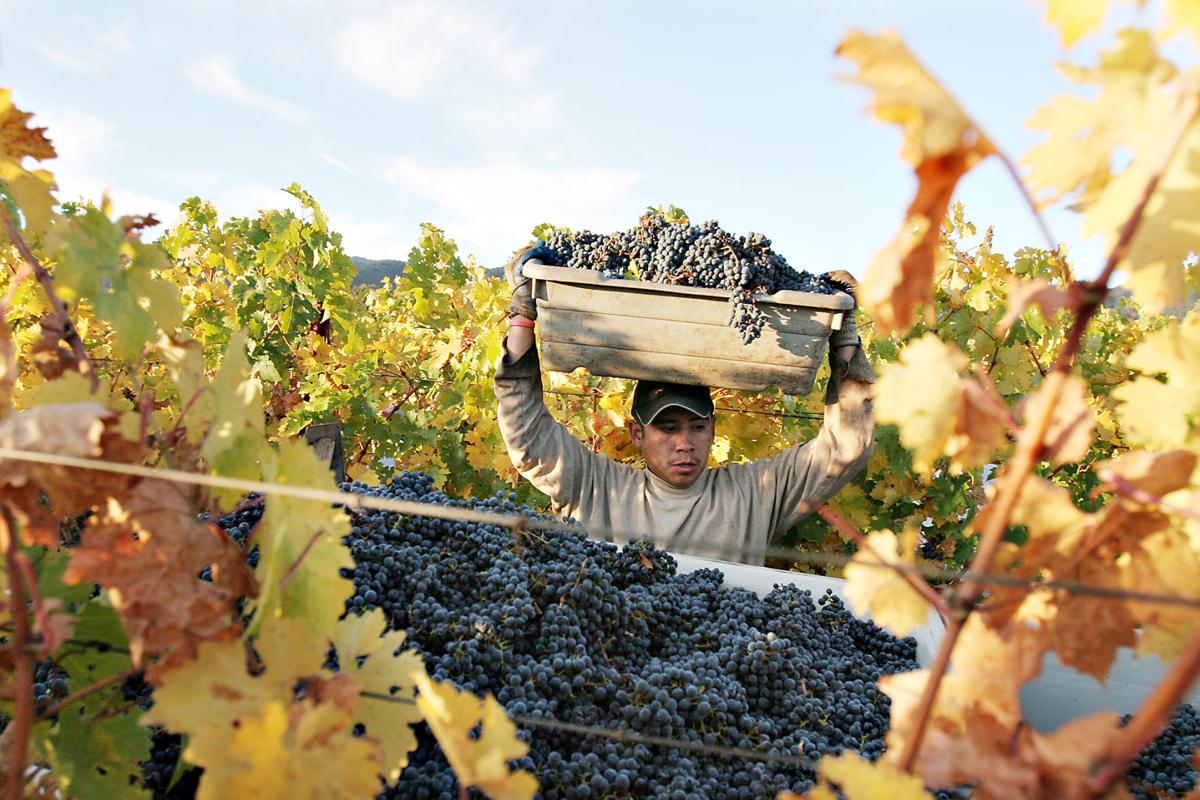 A legal battle over the famed Napa Valley wine country name "To Kalon" will continue.
The Vineyard House in federal court challenged the trademark for To Kalon that is held by Constellation Brands. A judge on June 27 dismissed the suit, but gave the plaintiff leave to amend the complaint.
On July 1, The Vineyard House filed an amended complaint.
Pioneer Napa Valley vintner H.W. Crabb bestowed the name "To Kalon" on his Oakville-area estate in 1886. Robert Mondavi winery – now owned by Constellation Brands – secured the To Kalon trademark in 1988 and To Kalon Vineyard trademark in 1994.
But the lawsuit said that Constellation Brands doesn't own the entire historic Crabb estate. Jeremy Nickel, president of The Vineyard House, owns 17 acres of that area. He too wants the right to use the To Kalon name or some variation of it.
"The legacy of H.W. Crabb and the iconic To Kalon property represented a specific place within Napa Valley and a unique history that is well-documented and not owned exclusively by Constellation Brands," Nickel said in a press release.
Among other things, the lawsuit claims that Robert Mondavi winery fraudulently obtained the To Kalon trademark. The winery represented to the Trademark Office that To Kalon had no historical meaning or significance in the wine industry, it says.
Constellation Brands in legal filings said The Vineyard House would need an extraordinary reason to overturn such a long-standing trademark. It accused The Vineyard House of desperately wanting to use the name To Kalon to take advantage of the good will the trademark represents.
"Plaintiff recognizes that Constellation owns the To Kalon and To Kalon Vineyard brands and that the high-end wines Constellation sells under those marks have been incredibly successful," a Constellation court filing said.
The case is being heard by the United States District Court, Northern District of California. A pretrial conference is scheduled for April 3, 2020 and a trial to begin May 4, 2020, according to court documents.
Vintner Andy Beckstoffer, who also owns part of the historic Crabb estate, previously challenged the To Kalon trademark. That legal tussle resulted in a 2003 settlement that gave Beckstoffer a royalty-free trademark license to use "To Kalon Vineyard" on a limited number of cases.
Crabb founded Hermosa Vineyards near Oakville in 1868 and changed the name to To Kalon in 1886. The To Kalon story was recently added to the Historic American Landscapes Survey that can be found on the Library of Congress website.
"The To-Kalon Vineyard has played a pivotal role in the establishment of Napa Valley as a world renowned grape-growing region," the history said. "Original proprietor H. W.Crabb ... during his lifetime performed viticultural research and varietal experimentation, which led to significant advancements in the American industries of wine and grape production."
Get local news delivered to your inbox!
Subscribe to our Daily Headlines newsletter.