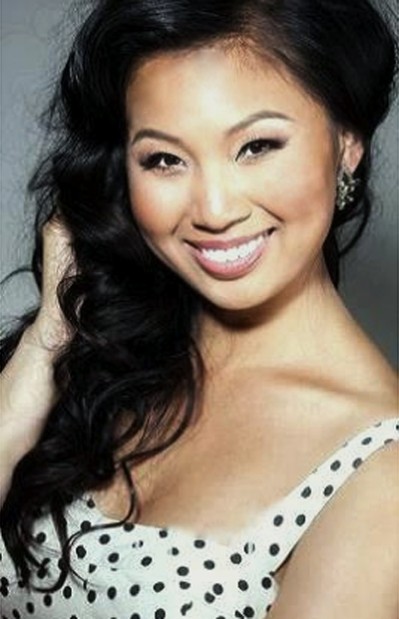 Lisa Chan isn't from Napa and doesn't live in Napa County, but she's not letting a little thing like geography get in her way.
Chan recently named herself Miss Napa Valley USA, enabling her entry into the upcoming Miss California USA 2012 competition.
"I am so excited to have the honor to represent the beautiful Napa Valley," Chan said.
The 21-year-old San Francisco resident said she originally hoped to become Miss San Francisco USA, but when she learned that title was already taken, she decided to become Miss Napa Valley USA instead.
The idea came from her travels to wine country, she said.
"What place have I visited and absolutely love? It would have to be Napa," Chan said.
Chan, who just graduated from UC Berkeley with a degree in sociology, explained that contestants in the Miss California USA program are free to choose virtually any title to compete under.
"It's first-come, first-served" as far as the designations go, Chan said. In total, more than 275 young women will head to Palm Springs to compete for the title starting Jan. 6.
Why does Chan want to become Miss California USA?
"I'm doing this not only to compete, but to raise awareness about my platform on closing the achievement gap and educational inequities in California," she said.
The program is often confused with the Miss America organization, she noted. But the two are not the same. Donald Trump owns the Miss USA organization, she said. Another major difference is that the Miss USA program does not feature a talent portion, while the Miss America competition does, Chan said.
This is Chan's second attempt to become Miss California USA, she said. In 2009, she competed as Miss San Mateo County and placed in the top group of contestants.
Besides paying the $1,795 Miss California USA registration fee, Chan is also responsible for securing her own pageant sponsors for expenses including clothing, hair, spray tanning, personal training and even nutritional consulting.
Chan does have one local connection. Napa County designer Karen Caldwell is sponsoring Chan's evening gown, a long royal blue number.
"I'm pretty excited about wearing her designs," Chan said. "Evening gown is probably the most important sponsor there is."
The winner of the Miss California USA pageant receives the title and a prize package consisting of a scholarship to a specific college, clothing, accessories, gifts and other services. Next up would be the Miss USA and even the Miss Universe pageant.
"There would be no true words to describe how it feels to be Miss USA or even Miss Universe," Chan said. "If I had the honor to win either of these titles, my initial reaction would consist of many, many tears ... tears of happiness, thankfulness, and excitement for the year to come."
But even if Chan doesn't win, she's already got plans for her future.
At age 17, she started her own nonprofit, TheStrive.org. She's also been accepted into the Teach for America program, she said, and has plans to get her master's degree in education.
Chan understands some locals might be surprised that a non-Napan has adopted the Napa Valley title, but "I hope I make them proud," she said.
---
CORRECTION: The original version of this story has been changed to reflect the correct year that Chan ran for the same title and when she started her own nonprofit.