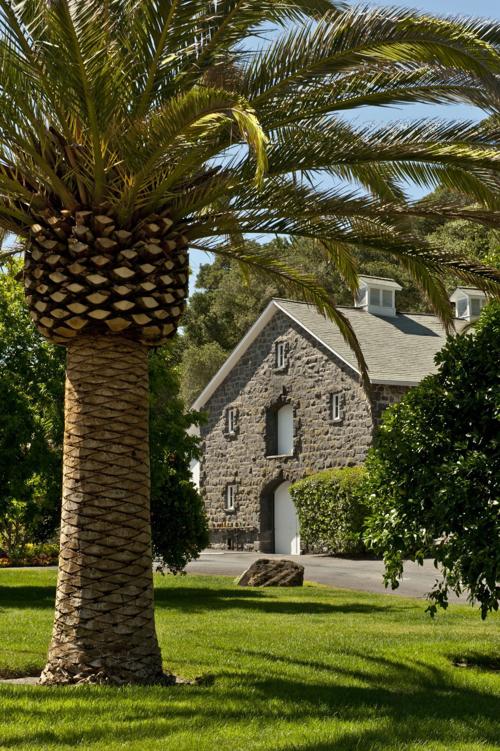 Heitz Wine Cellars, one of Napa Valley's most storied producers, has traded hands. The winery on Wednesday announced its sale to billionaire investor and business owner Gaylon M. Lawrence, Jr.
Speaking Wednesday shortly after the sale was announced, Kathleen Heitz Myers, former president and CEO of the winery and daughter of founders Joe and Alice Heitz, said the timing of the sale followed the winery's "best year ever, and the whole family was in agreement."
She and her brother David, Heitz Cellars' winemaker, were planning to retire, Heitz Myers said. "And the next generation wants to go off and do their own thing and new adventures ahead."
Joe Heitz worked alongside winemaker André Tchelistcheff at Beaulieu Vineyard in the 1950's and in 1961 he and his wife Alice purchased eight vineyard acres south of St. Helena, founding Heitz Wine Cellars. The business grew in 1964 with the Heitzs' purchase of 160 acres in Spring Valley, east of St. Helena, where the winery's 1898 grey stone cellar sits today.
The Heitz family had not known Gaylon or the Lawrence family personally prior to talks about a potential sale, Heitz Myers said.
A Wednesday news release noted Lawrence and his family own one of the largest citrus grove management operations in Florida, hold a stake in a large HVAC distributorship based in California and own seven community banks spread throughout Arkansas, Missouri and Tennessee.
According to Heitz Myers, Lawrence had been looking for some time in the Napa Valley "and just hadn't found a match for he and his family." Though the family owns land throughout the South and Midwest and comes to Napa with more than 75 years of farming experience, the purchase of Heitz Cellars is their first foray into the wine industry and vineyard ownership.
"For us, it's always been a family business," Heitz Myers said, "and I think they have a real connection to the land as well. And his hope is to keep it in his family for generations."
In a statement Wednesday, Lawrence said, "I've enjoyed coming to the Napa Valley for some time and have long admired the wine industry from afar. Our family was fortunate to have an extraordinary opportunity to acquire such a remarkable family business with Heitz Cellars. We're very excited about the winery's bright future."
Heitz Myers said, "It's kind of nice to have somebody new come into the wine industry. We wish them all the success in the world. We sure have enjoyed it during our tenure of it."
The sale included the winery, trademark and more than 1,000 acres of Heitz land in the Napa Valley, of which 450 are farmed, Heitz Myers said. A sale price was not disclosed. In addition to growing their own grapes, the winery also sells fruit to other winemakers whose contracts may be continued going forward, Heitz Myers said.
"I think they will use some of the grapes for themselves and they will continue to sell grapes too," she said. "So it's a combination."
As for the Lawrence family carrying on the legacy of the storied winery and property, Heitz Myers said, "They seem committed to it and we sure hope they do … There may be some changes but that will be their decision, not mine.
"The main thing is we're really excited it's being sold to someone who appreciates land, kind of a farmer-to-farmer transaction, and that they'll take care of it and be the next stewards for our company and property."
Robert Boyd, who was promoted to president of Joseph Phelps Vineyard in February of this year, will now take on the role of winery president and CEO at Heitz, Lawrence announced on Wednesday.
Get local news delivered to your inbox!
Subscribe to our Daily Headlines newsletter.