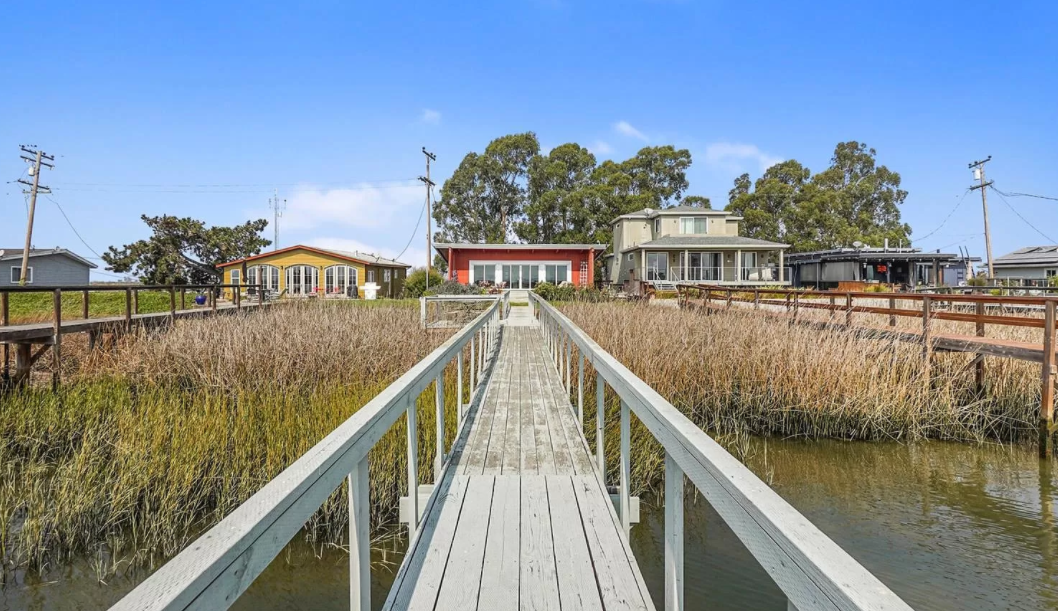 The median value of a single family home sold in Napa County rose 8.24% from 2019 to 2020, a spike experts say could widen the wealth gap between the county's renters and homeowners.
A single family home in Napa County sold for a median value of $769,407 in 2020, as compared to $706,062 in 2019. The end of 2020, in particular, has been a blockbuster few months for the market: in August, the median sold price for a single family home in Napa County hit $867,000, a year over year increase of 24% from $699,000 in August of 2019, the Register reported. In September 2020, the median sold price hit a record high of $900,000.
Typically, single family homes in Napa County accumulate value at a rate of about 4% to 6% a year, according to Ted Stumpf, a realtor with Windermere Real Estate, who said August's 24% year over year increase, in particular, was almost certainly one of the most significant spikes of its kind in recent memory.
Though there are a multitude of variables that impact Napa County's housing market at any given time, the county's median sold price is being driven principally by a combination of historically low mortgage interest rates and the work-from-home movement, according to Stumpf. The pandemic-prompted ability to work from home means buyers are no longer confined to properties within, say, an hour's commute of their offices, Stumpf said, and would-be buyers who might have previously balked at becoming homeowners are now entering the market, attracted by those low-interest rates.
Those two factors make the housing market in Napa County especially interesting to high-paid workers in the Bay Area's technology industry, who might have previously been living in Silicon Valley or San Francisco. Napa's real estate market has seen intense interest from that demographic, Coldwell Banker Real Estate Agent Logan Songer told the Register in December.
"The value of your dollar goes a lot farther here than it does in San Francisco or other similar areas," Songer said at the time. "We have had many buyers come up from San Francisco or the South Bay who were previously renting, and they come into our area and buy — and their mortgage here is less than what their rent was."
For the county's homeowners, the increase is good news — the value of their homes, and therefore probable return on their property investment, is rising.
For renters, though, the impact can be variable, according to Steve Wheeler, a professor of landscape architecture at the University of California, Davis, whose background is in urban planning. Rising property values often tempt landlords to remove rental properties from the market and sell them, sometimes displacing renters in the process, Wheeler said; spikes in value can also "serve as a general rationale" for landlords to raise rent, or make it more difficult for renters to "move up and buy," according to Wheeler.
"In the short term, it may mean that renting is a more cost-effective option for new people coming into Napa County, which also puts pressure on the rental housing market," Wheeler said. "Bottom line — it's not good for renters."
Even in California, where housing is notoriously short statewide, Napa County's rental stock was already especially low even before the housing market here began to heat up. More than 560 homes in Napa County were destroyed in the 2020 fire season alone, many of them primary residences. As happened after 2017's destructive fire season, many of those homeowners will rebuild, but will flood the rental market in the long interim.
There are protections for renters in place, Wheeler noted. Napa County landlords, for example, were banned by then-Gov. Jerry Brown from increasing rents more than 10% following the wildfires in 2017; that protection was ultimately extended through 2020, when Gov. Gavin Newsom signed AB 1482, which caps annual rent increases at 5% plus inflation statewide.
Even so, Wheeler said, there is a multitude of inter-related steps that should be taken to more fully shield renters from becoming displaced.
"We need a package of strategies, which includes building more housing, protecting renters and reducing inequalities so that a large segment isn't at risk of displacement and can afford the housing that is actually (available)," he explained. "That includes not just people who are homeless or who are really poor — it's service workers, teachers, nurses, firefighters."
Napa County's service industry workers have been hit especially hard by the pandemic amid painfully sharp declines in tourism and rolling shutdown orders. But the spike in home value could impact even renters who have fared better financially amid the pandemic if their landlords decide to put their rented unit up for sale, according to Pablo Zatarain, executive director of Fair Housing Napa Valley.
"There's then that same issue of finding a property, even though you might be current on rent, even though you might be a good tenant," Zatarain said. "You're going to be in the same position as those unable to pay rent, which is trying to find a vacancy (in a tight market) amid a pandemic."
Fair Housing Napa Valley receives "two to three calls every week regarding tenant or landlord rights in the event that a property is taken off the rental market to be sold," Zatarain said.
It's not just rental stock — for-sale housing stock, too, has been perpetually in undersupply in Napa County, according to Kelly Norris, a broker and owner at Vintage Sotheby's International Realty in Napa County. Because Napa is one of the smaller Bay Area counties and one of its most rural, that was the case even pre-pandemic, according to Norris.
The pandemic has exacerbated the imbalance, but Norris believes that a wave of additional sellers may enter the housing market in the springtime — both as is traditional, and because at that point more of the country's population will be vaccinated.
"When people start feeling safer about listing their homes and showing it for walk-throughs, that should start normalizing things to some degree," Norris said.
Experts expect the kind of demand driving Napa's housing market to remain active through 2022, but the dynamics of the current market are "unsustainable," Norris said, noting things would begin to balance if additional houses came up for sale.
Homeowners should not necessarily expect to see quite a steep increase in value in coming years, he added. Market dynamics are currently fairly extreme, and in favor of sellers: the majority of homes are receiving multiple bids, and many are selling within a two-week period, according to Norris, as compared to between 60 and 80 days. If and when more springtime inventory appears, that could ease the skewed supply-demand dynamic.
Still, Davis' Wheeler said the situation, though exacerbated by the pandemic, is a "structural" one for California, where there simply is not enough housing, period.
"The pandemic means that knowledge workers — that is, anyone who can work at home with a computer — can decentralize, and they'll decentralize to high-amenity areas," he said. "They simply will do that. And it's going to put pressure on the outlying parts of the Bay Area, including Napa County."
WATCH NOW: Take a tour of a Napa manufactured home, one of Napa's last affordable housing options
PHOTOS: Napa County's least expensive home sold in December
Photos: Napa County's least expensive home sold in December
Napa County's least expensive home sold in December 2020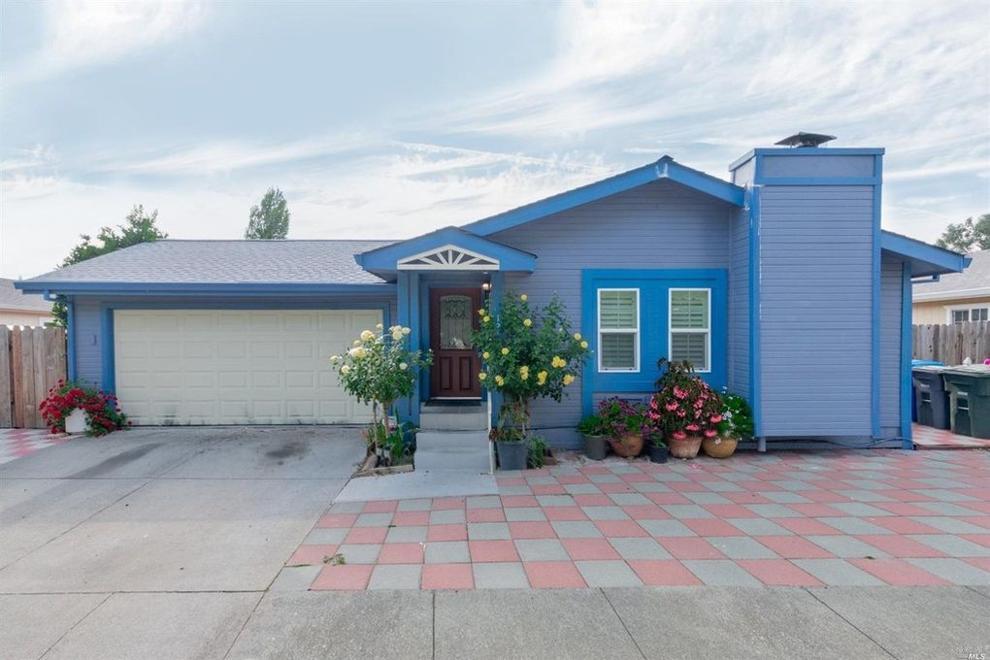 Napa County's least expensive home sold in December 2020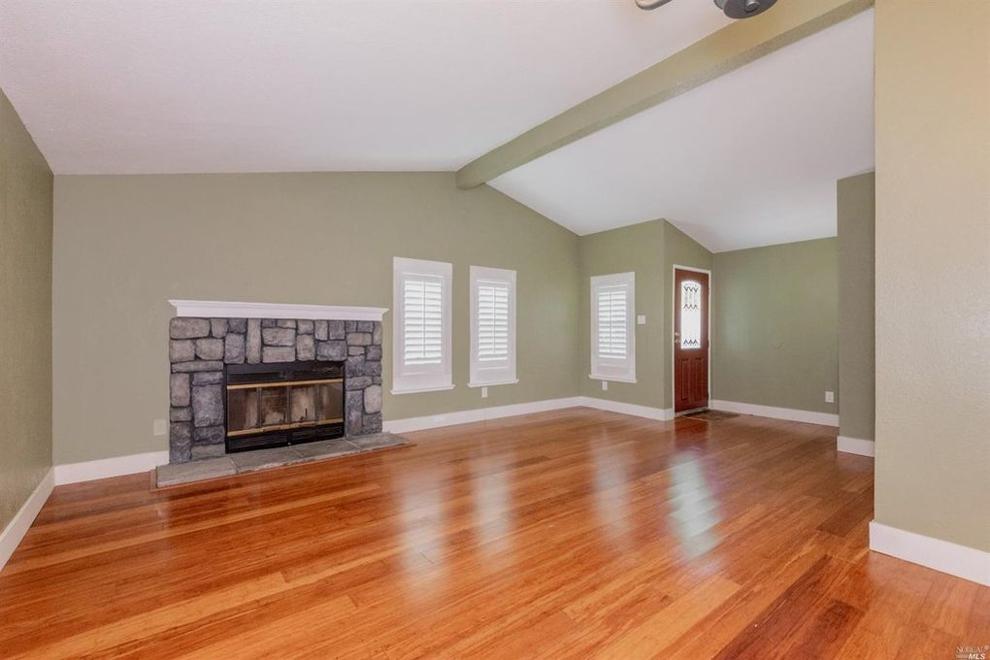 Napa County's least expensive home sold in December 2020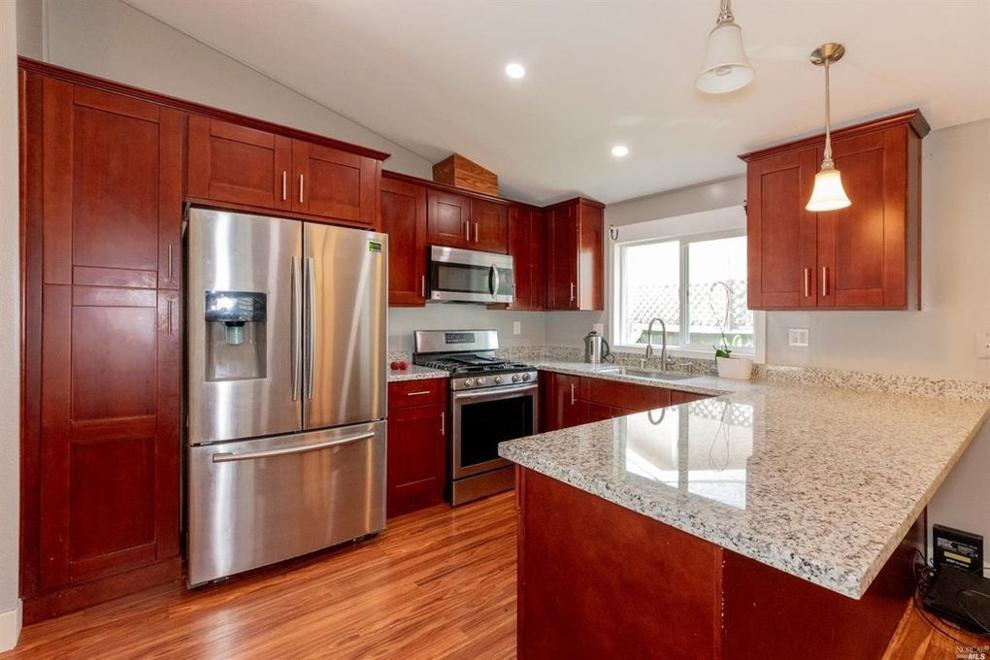 Napa County's least expensive home sold in December 2020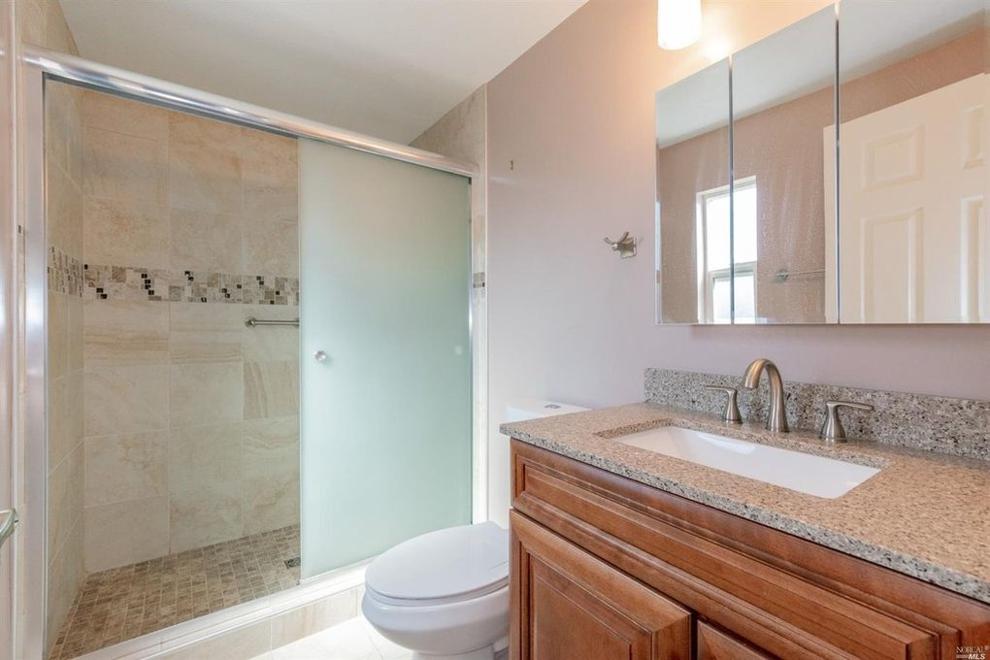 Napa County's least expensive home sold in December 2020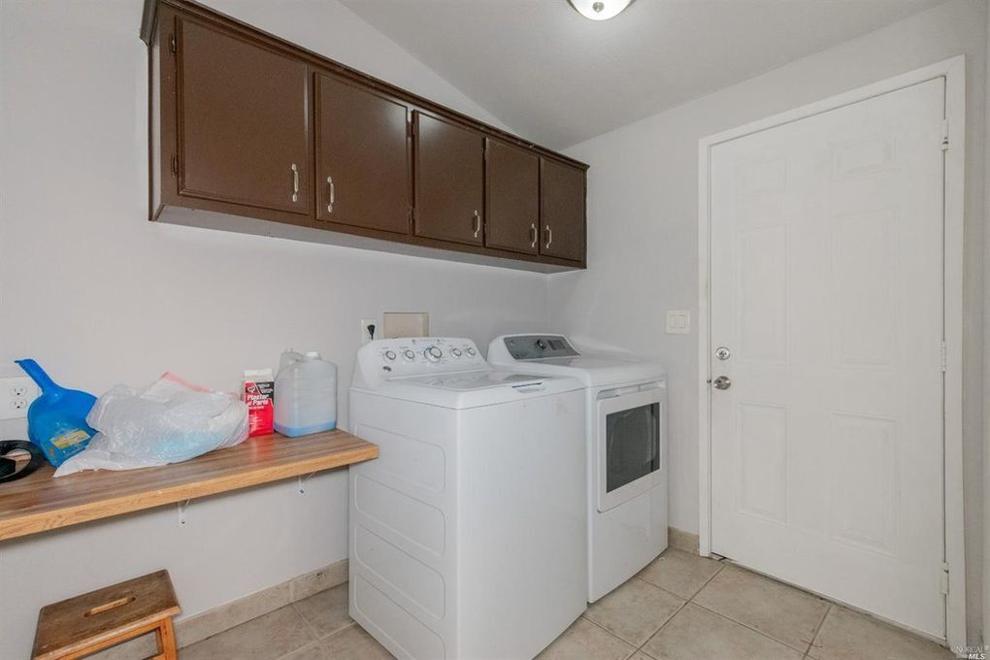 Napa County's least expensive home sold in December 2020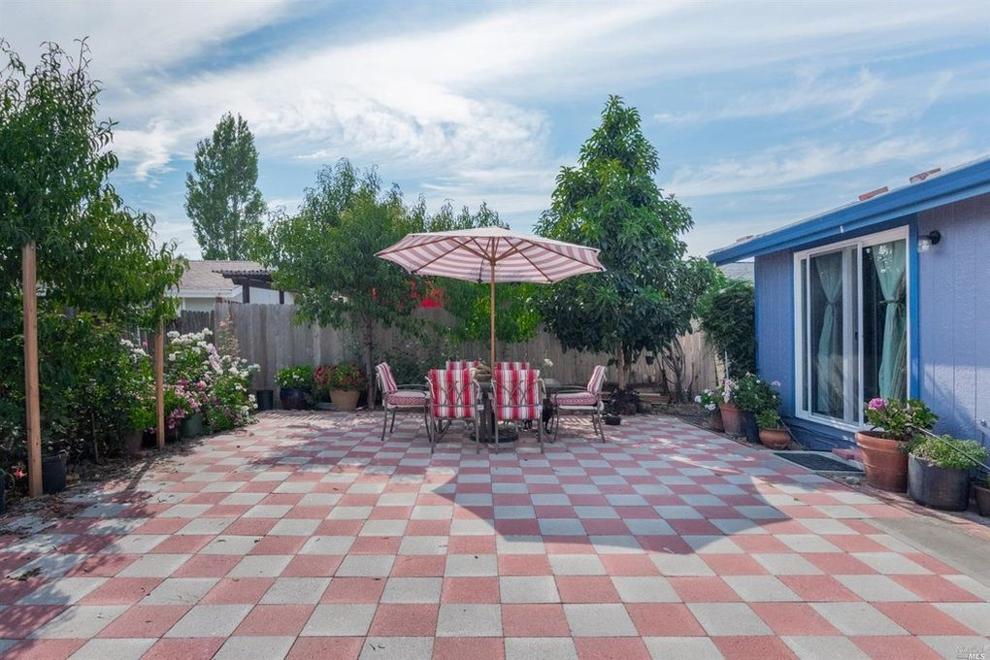 Napa County's least expensive home sold in December 2020