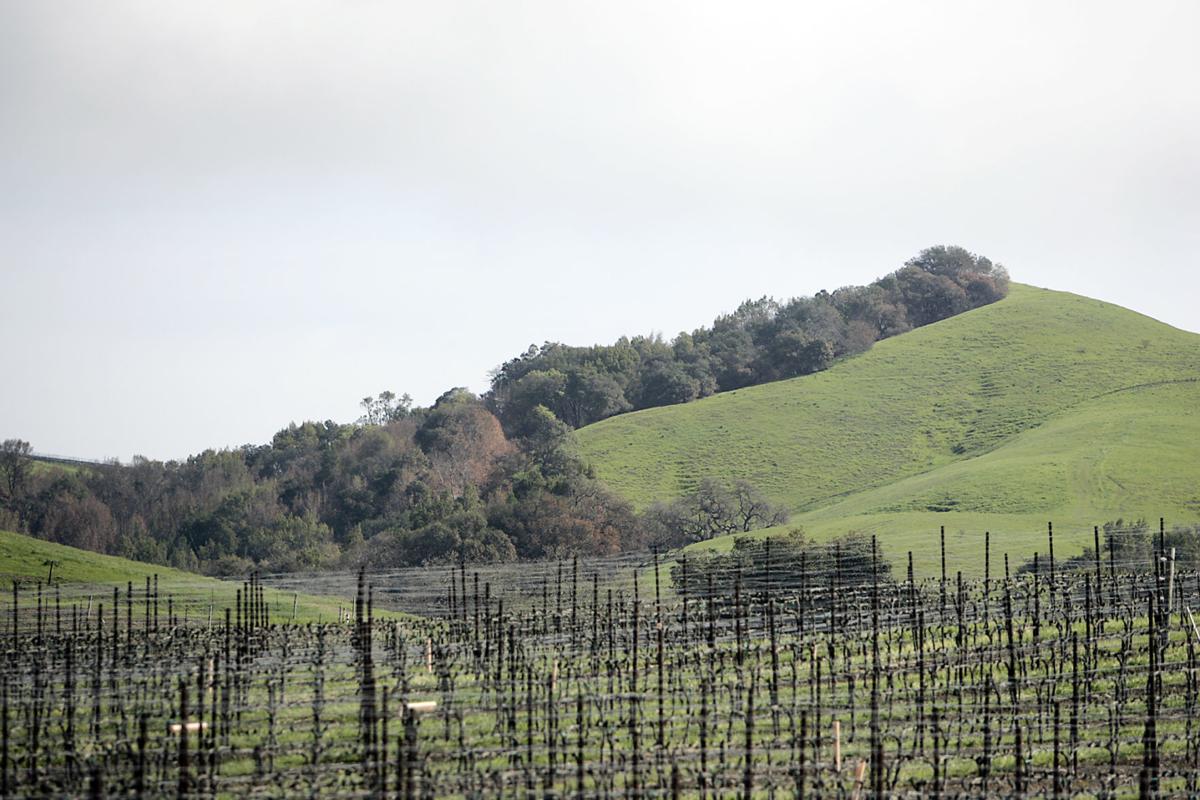 Happy 50th birthday, Napa County agricultural preserve.
On April 9, 1968, Napa County supervisors decided to create the preserve widely credited with staving off growth that could have turned Napa Valley into a sprawling city. They decided grapes and other crops would continue to dominate.
"I feel that enactment of this ordinance reflects the wishes of a majority of the people in Napa County," county Supervisor Jack Ferguson said at that historic Board of Supervisors meeting 50 years ago on Monday.
All of this might seem like an easy decision in 2018, when the agricultural preserve appears to be universally hailed by all. But things were different in 1968, when some loudly deemed creation of the preserve an unwanted turn toward socialism.
Vintner Warren Winiarski is among the few remaining who took part in the agricultural preserve battles, taking the role of a preserve proponent.
"It was a deeply controversial issue for this valley, setting groups in conflict, setting families apart, causing high-temperature conversations, lots of red faces, and two prominent grape-grower brothers who were on opposite ends of this never spoke to each other again," Winiarski said.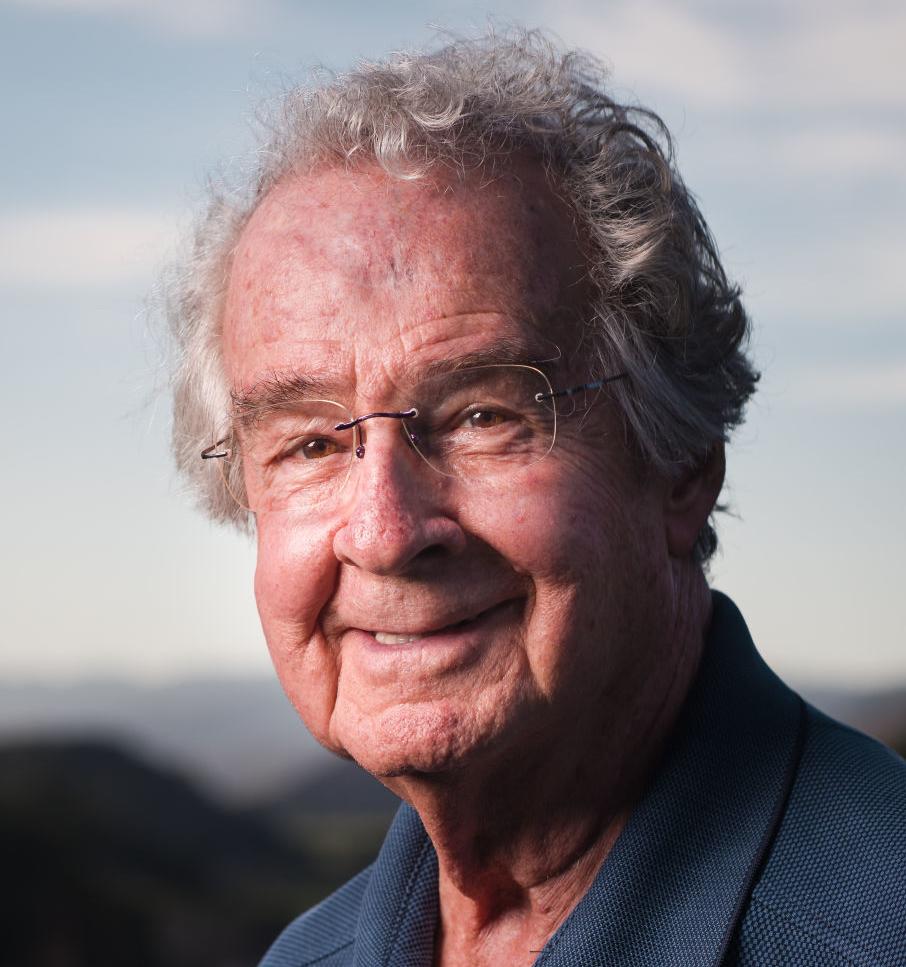 Winiarski around this period was winemaker at the then-new Robert Mondavi Winery. He went on to found Stag's Leap Wine Cellars in 1973. His wine won first place in the historic Paris Wine Tasting, the 1976 competition that became famous as the Judgment of Paris and elevated Napa Valley's worldwide wine reputation.
Napa County wine county in the 1960s was more low-key than today. The 1968 county crop report recorded 13,836 acres of vineyards, compared to 45,881 acres in 2017. Grapes were the leading cash crop at $6 million, but beef was a close second at $5.9 million. Today, there is no close second.
"Agriculture at that time included not only grapes, but also prunes, walnuts, dairy, grazing and I believe chickens for eggs," Winiarski said.
Local newspaper stories from the 1960s portray a county girding for urban growth that many thought inevitable. People were flocking to California and the Bay Area. One article predicted a county population of 650,000 by 2020, the equivalent of plopping Fresno down in the Napa Valley.
"You are going to experience in Napa and Solano counties much greater growth than is predicted even now," Stanley McCaffrey of the Bay Council said at a local 1964 industrial conference. "There is no question in my mind that your area faces a bright future."
But others viewed Bay Area growth pressures as bad and in 1966 asked the National Park Service to create "Napa Valley National Vineyard." They wanted the federal government to acquire local development rights.
"Without such action, this beautiful valley is doomed, as others have been through the inevitable process of rising taxes and speculation to become just another subdivision," said John Sutter, president of Citizens for Regional Recreation and Parks.
Against this backdrop came the battle over the agricultural preserve. The zoning district would limit subdivision of land to a minimum of 40 acres, rather than the one acre allowed at the time.
County Administrator Al Haberger and Assessor George Abate brought the idea to Board of Supervisors. The county held hearings in late 1967 and in early 1968 in different towns throughout the valley.
"It was confrontational," Winiarski said "It was divisive … some vehemently against it, some vehemently for it, and everything in-between."
Ag preserve opponents dominated an early meeting by getting to the microphone first. Winiarski said that led to a change in the public speaking rules—supporters lined up on one side of the room, opponents on the other and they alternated in giving their views.
"Democracy was really working in these town hall meeting, these informational meetings where people were able to express their opinions," Winiarski said. "It wasn't one big log jam of people for it or against it."
Supporters had the more difficult job, Winiarski said. Opponents could express dismay about the losing the ability to subdivide their land into one-acre parcels. But supporters couldn't guarantee Napa Valley would experience the wine success that came in subsequent decades.
"The promises for the future, the hopes for the future, were things that were less immediately tangible," Winiarski said.
Supervisors faced a politically risky vote on a controversial issue, so supporters decided to give them some help. Winiarski said he was on a pro-preserve committee that vintner Jack Davies chaired. Other members included vintners Louis Martini and Chuck Carpy.
"We took responsibility for getting voters in the towns to approve of the potential creation of the ag preserve," Winiarski said.
Winiarski went door-to-door in Angwin with a petition in favor of the agricultural preserve, given he lived there at the time.
"I had to sell the idea of vineyards and wineries being good for the valley, as opposed to subdivisions," he said. "The beauty of the valley was part of that. The hillsides, the open space, the trees – that was all part of the valley. Now think of this covered with subdivisions, rooftops, just what Santa Clara is today."
The vast majority of the people he talked either signed the petition or favored the idea, Winiarski said.
Grape-grower John Daniel, former owner of Inglenook, expressed the opposition view at a January 1968 county meeting.
"We all want to preserve the valley and its views," Daniel said. "But this proposal is not a balanced approach. Not only is this approach socialistic in concept, but it is destructive to future land development and business, confiscatory and grossly unfair."
Everything culminated on April 9, 1968. That's when the Board of Supervisors decided to enact the agricultural preserve by a 4-0 vote, with one supervisor abstaining. The original version settled on a 20-acre subdivision limit and included about 26,000 acres extending from Calistoga to Oak Knoll.
The Board of Supervisors in 1977 expanded the agricultural preserve to include more land between the city of Napa and Yountville. In 1979, it increased the minimum parcel division size to 40 acres.
Tensions associated with the agricultural preserve have dissipated over 50 years. At 1 p.m. Tuesday, the Board of Supervisors is to celebrate the 50th anniversary of the agricultural preserve in its chamber in the county Administration Building, 1195 Third St. No one is likely to be there protesting.
Unlike those tumultuous times five decades ago, it's hard to find an agricultural preserve enemy. But Winiarski doesn't see the preserve's ongoing success as assured. Perhaps there won't be a frontal assault, but the preserve could be nibbled away by small decisions, he said.
"I think what the value will be 50 years from now will depend on what we do now," he said.
This story has been modified to correct the name of John Daniel, former owner of the Inglenook winery.