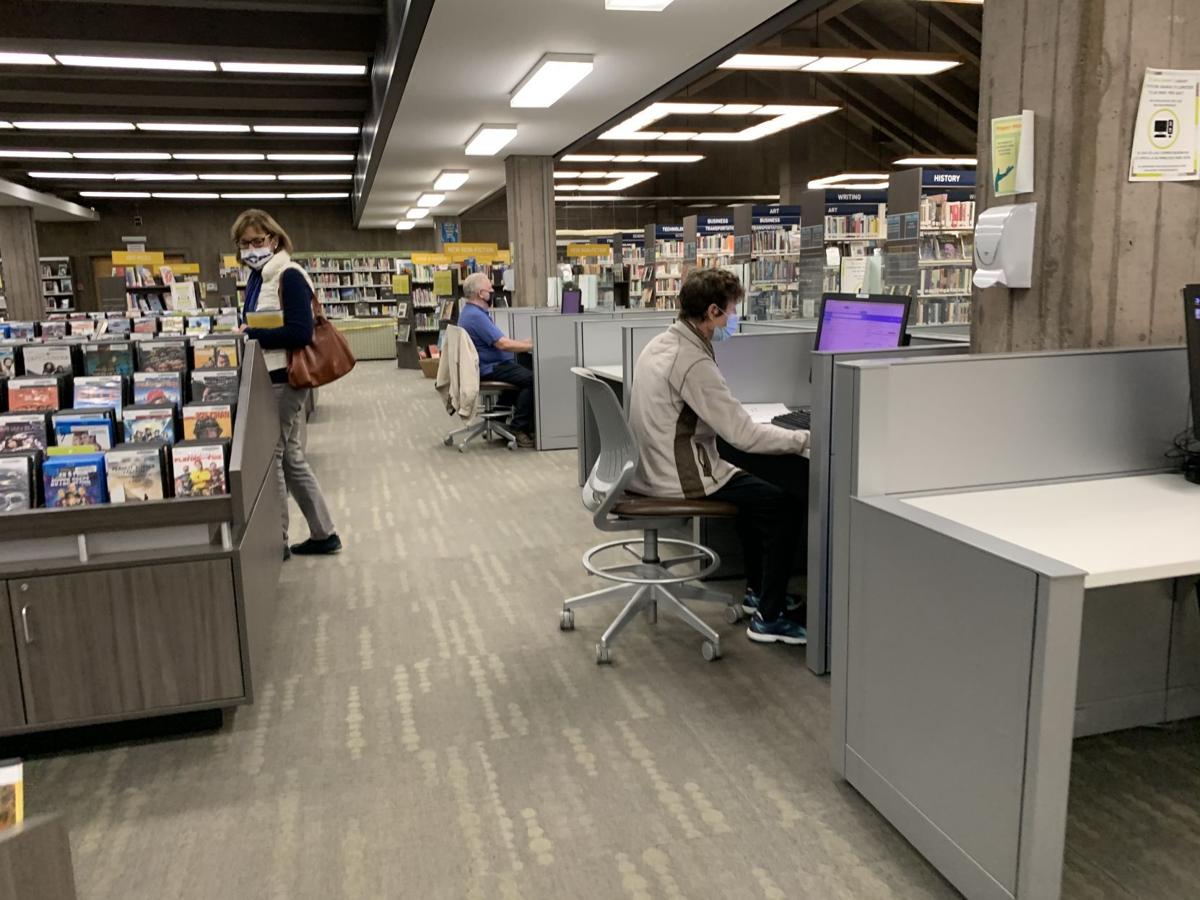 Technology is now perhaps more important than it has ever been: Napans are using it to socialize, to support local businesses and now to express interest in receiving the coronavirus vaccine.
Napa County was one of the first in the Bay Area to launch an online vaccine interest form, according to spokesperson Janet Upton. The idea was to give eligible or interested country residents a way to alert the county of their desire to receive a vaccine.
Supply and eligibility permitting, the county would take names and then reach out to residents using the information they' provided once vaccines supply improved. (Due to shortages, the county is currently unable to administer new first doses to residents.)
Support local news coverage and the people who report it by subscribing to the Napa Valley Register.
But technology can be more frustrating than it is useful for those uncomfortable with the virtual space — a population that, in the United States, is disproportionately made up of adults over the age of 65. Just 26% of American adults 65 or older said they were "very confident" in their ability to successfully navigate the internet on their smartphones, computers, or other devices, according to a 2015 survey by Pew Research Center.
In Napa County and across California, that same age group — 65 and older — has been deemed a priority for vaccination. The online interest form was meant to be a way to ensure no eligible resident was left behind once supply permits larger scale vaccinations.
But the county is prepared to help its residents who may not feel comfortable or do not know how to submit their information online, according to Upton.
To accommodate those individuals, the county has created a hotline staffed in part by Napa County Library employees.
"We have reassigned our staff to acknowledge the digital divide," Upton said. "If you don't have an email, we have a workaround process — we'll call you."
The county is striving to recognize other logistical challenges mass vaccinations pose to its senior residents, Upton said. It's not realistic, for example, to expect long-term care facilities to "bus their residents," usually seniors, to a vaccine site. The county will be utilizing its mobile clinics to administer vaccinations at those facilities, Upton said.
Residents without computers, computer skills or an email address can call 707-253-4540 between the hours of 9 a.m. and 5 p.m. Monday through Friday, according to Anthony Halstead, the county's director of library services and community outreach.
There has been enough demand already for the hotline's services that the library's main Napa branch has chosen to reduce its operating hours in order to dedicate more staff to answering the phones, he said.
"We're pretty capable when it comes to helping folks who are not familiar or comfortable using computers," Halstead explained, describing programs already offered by the library to its digitally unsavvy patrons. "If they call us, we'll answer. We are helping everyone from those that might have some computer capacity and access all the way through those that need us to help register them for a vaccine clinic."
At this point, Halstead emphasized, the hotline cannot register anyone for an appointment to receive their first dose of the vaccine — the lack of vaccine supply made available to Napa County has stopped first dose clinics altogether for the time being. But eligible residents may still call for help filling out the interest form, Halstead said, a way to ensure the county will follow up with them when supply does become available.
Responses to the form made clear there was a need for such a service, according to Halstead.
"Early on, we had a process in place for those filling out the form without an email — they were putting in a special placeholder, which was 'no@noemail.com,'" he said. "That meant we needed to do outreach directly."
Since its launch, Halstead himself has walked nearly a dozen residents through the process of registering for a vaccine clinic; his staff has done far more. When appointments have been available, staff often wait patiently on the phone with callers as they write down the time, date and place of their vaccine clinic.
County staff is also prepared to refer residents to Molly's Angels, a local nonprofit providing transportation services to local seniors, Halstead said.
It is typically best to call the hotline during business hours, according to Halstead, though library and other county staffers are doing their best to work through after-hours voicemails and return those calls. Wait time to talk to a live person does vary, Halstead said, but it's recently been manageable.
Callers waited an average of just over two minutes on Monday and just 26 seconds on Tuesday to connect with a staffer. Wait times could be augmented if demand surges, he said.
"We're doing our best to support the community," Halstead added. "We can't always answer questions about receiving a first dose, but when it comes to assisting people with registering or answering their (general) questions, that's an opportunity to provide a service … which is our primary focus."
Editor's note: Because of the health implications of the COVID-19 virus, this article is being made available free to subscribers and non-subscribers alike. If you'd like to join us in supporting the mission of local journalism, please visit napavalleyregister.com/members/join.
WATCH NOW: DOES DOUBLE MASKING HELP STOP THE SPREAD?
PHOTOS OF THE MONTH: A LOOK AT NAPA VALLEY NEWS IN PICTURES, JANUARY 2021
CATCH UP ON NAPA COUNTY'S TOP NEWS STORIES
Catch up on Napa County's top news stories