The coronavirus pandemic has kept children away from all manner of gatherings, including meetings with the Easter bunny at festivals and egg hunts. So on Sunday, at least two Napa residents pulled on furry rabbit-eared suits to bring the holiday spirit to local families, in front of their homes.
Residents of several neighborhoods were treated to the sight of Easter bunny mascots on a sunny afternoon that normally would be filled with outdoor social events, church services and family dinners. Instead, visits like the back-of-a-pickup tour by Melodie Durham were a rare touch of normalcy for a city where daily activity has mostly shut down since March 20 during a statewide stay-at-home order triggered by the spread of COVID-19.
"Wave from your front porch! Since we can't have our Easter gatherings this year, we're bringing the Easter Bunny to you!" the Napa resident announced Friday on the Nextdoor social media site. Through the weekend, the replies to her posting piled up, asking if she could greet them outside their homes on Linda Vista, Lone Oak, West Park and other streets.
"I have a big annual Easter party and I dress up for the kids," said Durham, a former Cal Fire firefighter who normally dresses up at neighborhood holiday gatherings for about 40 adults and up to a dozen children. "I can't do that this year, so this sounds like the next best thing."
Such impromptu bunny tours may have been the only public touch of holiday cheer on Sunday, in the fourth week of California's directive for residents to remain home except to shop for necessities or work at certain essential jobs. Easter egg hunts, festivals and religious observances are among the numerous events to be scrubbed in the Napa Valley as public health officials suspend large gatherings and call for strict social distancing.
Sunday's bunny drives capped an Easter season marked by attempts to entertain families at a safe social distance during the pandemic. Various Napans have joined "bear hunts" by passing teddy bears in their front windows in a scavenger hunt-like activity, and the St. Helena Odd Fellows lodge organized its own spin on the egg hunt by painting wine barrels in pastel hues and placing them around the city to be seen by residents on foot, bicycle or in cars.
"I got the idea a week ago; I thought, 'What can I do to make people happy that won't scare anybody, that won't go against the social distancing thing?" said Durham shortly before pulling on a wide-eyed bunny head atop a suit of fur-like fabric, lavender waistcoat and a Creamsicle-colored bowtie. Fully clad, she sat down in a chair lashed by ropes in the back of a Ford pickup as it slowly backed out of a friend's house and onto West Park Drive just before noon.
For more than two hours, the truck – adorned with a "Happy Easter" banner and papier-mache flower blossoms – cruised at 15 mph, first through neighborhoods west of Highway 29 and then east of the freeway. The vehicle's appearance led to friendly waves from children and teens and parents, and the occasional honk of support from a passing driver, down residential streets otherwise unusually quiet and bereft of activity. (Durham later estimated encountering more than 350 people during the afternoon drive.)
Near Westview Drive, Robin Gamble Holley, her husband and their two sons were tossing around a football when they stopped to wave toward Durham in her Easter bunny persona.
"It brings me so much joy to have people in the neighborhood who are just so selfless," Robin Gamble Holley said after the encounter. "They could be home watching movies, but instead they're going through their neighborhood trying to make other people's day better."
Durham's visit was actually the second bunny sighting of the day for Holley's family. Earlier, Rudy Siegel, a local real estate broker, reused a costume he had long worn for Easter celebrations with family and friends, including egg hunts at Buhman Park in the Browns Valley area. Walking ahead of a family vehicle with his wife and children inside – trimmed with streamers and stuffed toys and dubbed the "bunny wagon" – he covered about two miles of neighborhoods around Buhman Avenue, Browns Valley Road and Century Drive, encountering about two dozen families along the way.
"It was really cool to see kids waving out of second-floor windows saying 'Hi, Easter bunny!' or older kids waving (from) out in the driveway or the garage," he said after the tour. "When we were on Buhman Avenue over by (Browns Valley Elementary School), a lot of people honked and asked if they could get a picture.
"It felt great to see tons of smiles, a lot of really good vibes in an otherwise very hard time. We felt very connected through a $40 costume that's hanging on by a thread. We got a lot of mileage out of that."
Editor's Note: Because of the health implications of the COVID-19 virus, this article is being made available free to subscribers and non-subscribers alike. If you'd like to join us in supporting the mission of local journalism, please visit napavalleyregister.com/members/join/.
Zuzu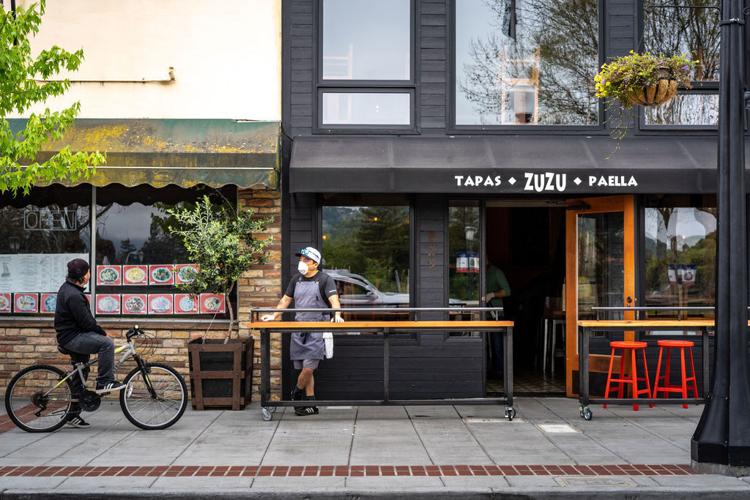 Lovina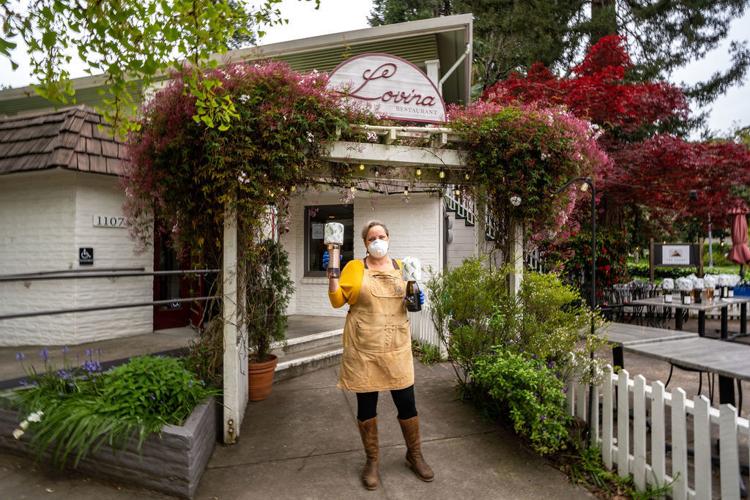 Calistoga Playground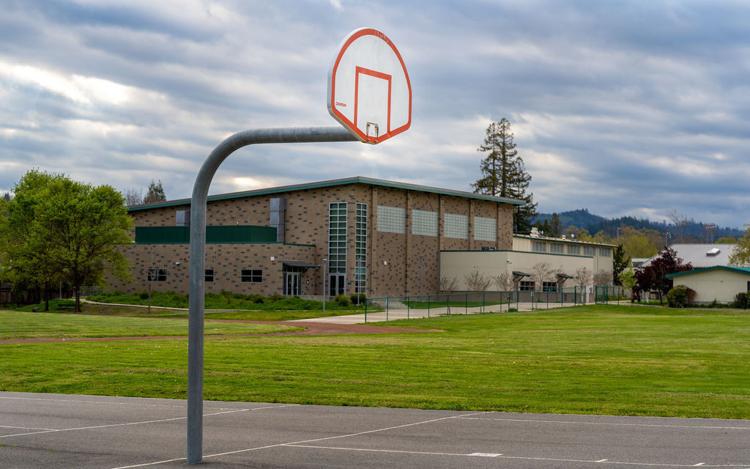 Hydro Grill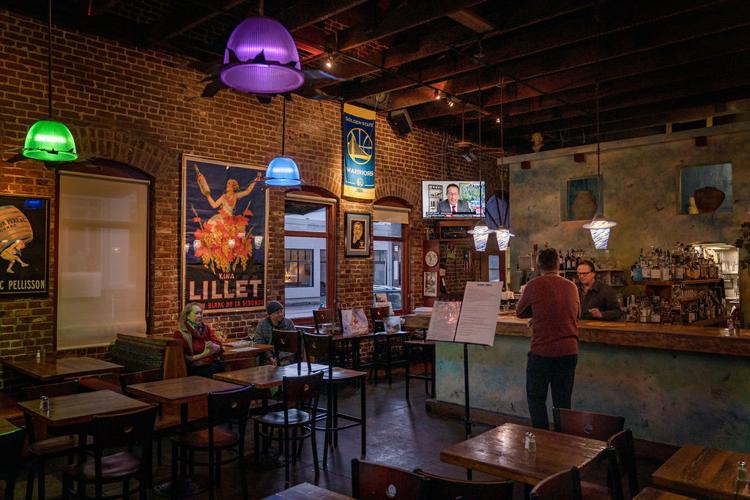 Johnnys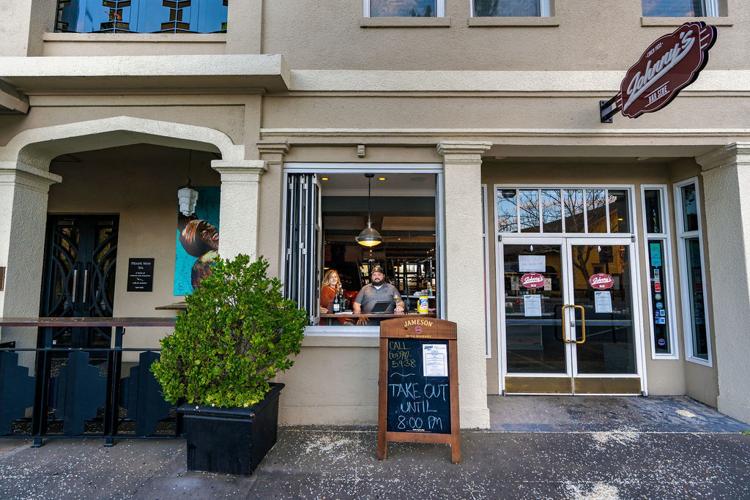 Puerto Valarta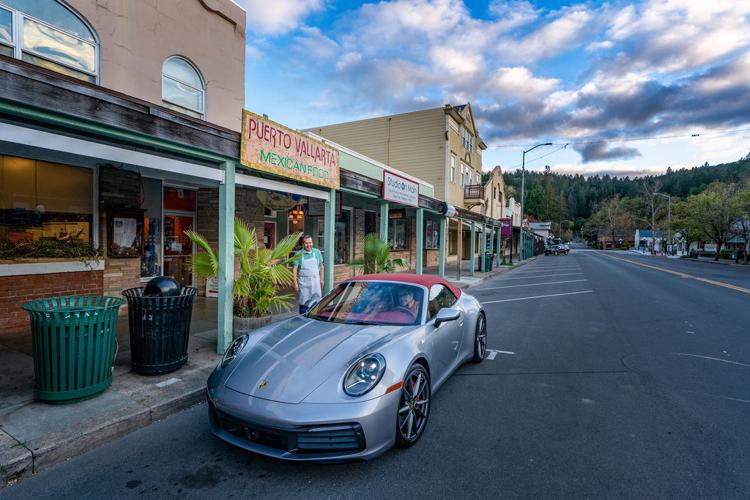 Calistoga Thai Kitchen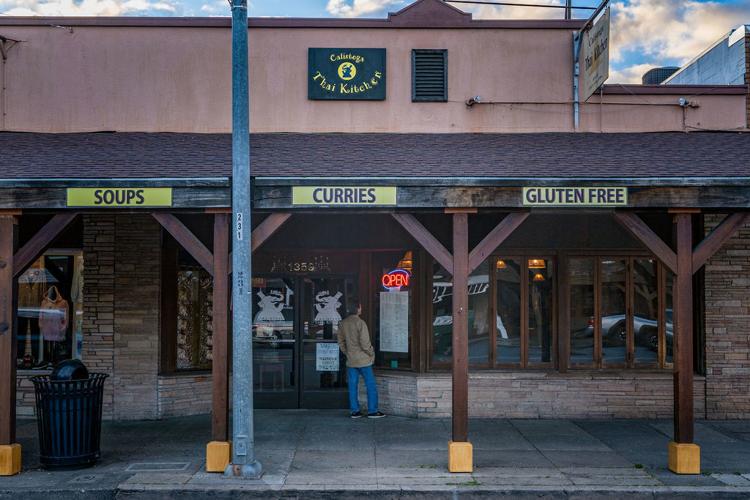 Theorem Vineyard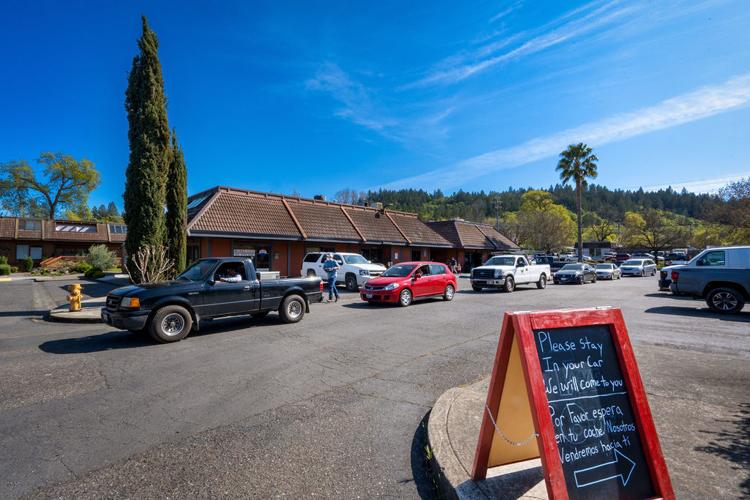 Evangeline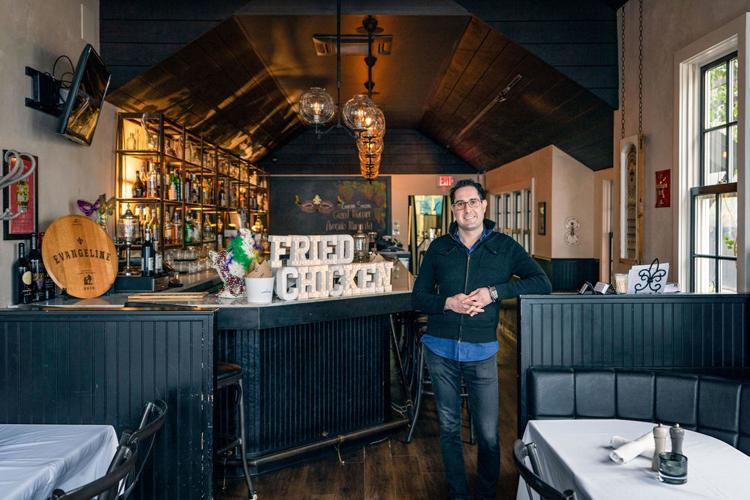 Napa Whole Foods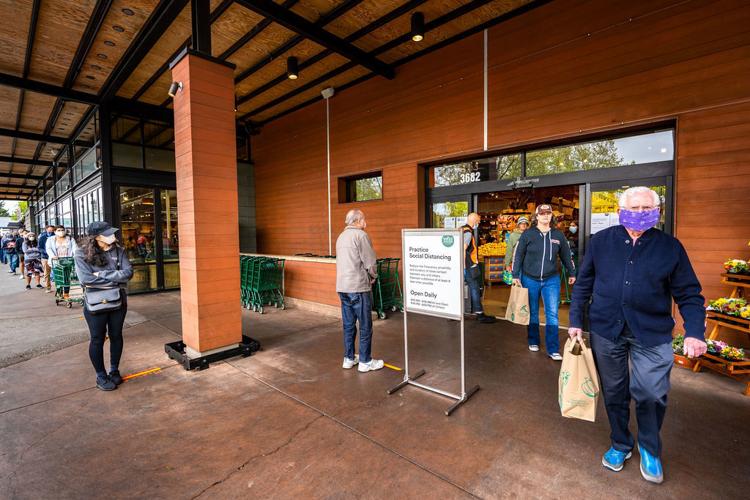 St. Helena Gott's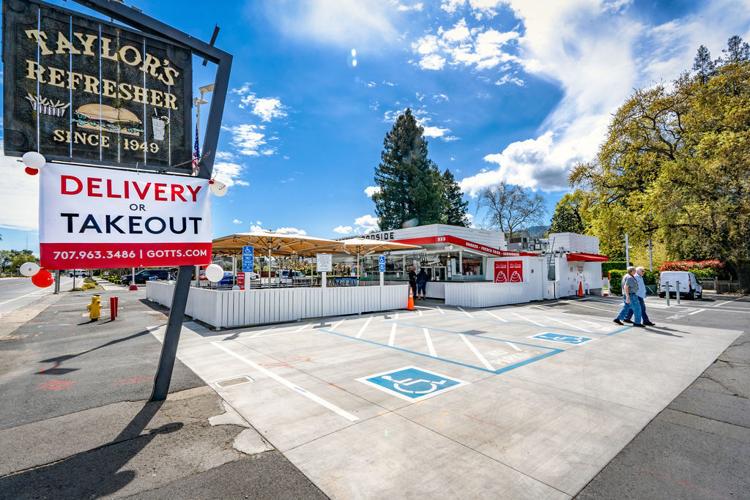 Press in St. Helena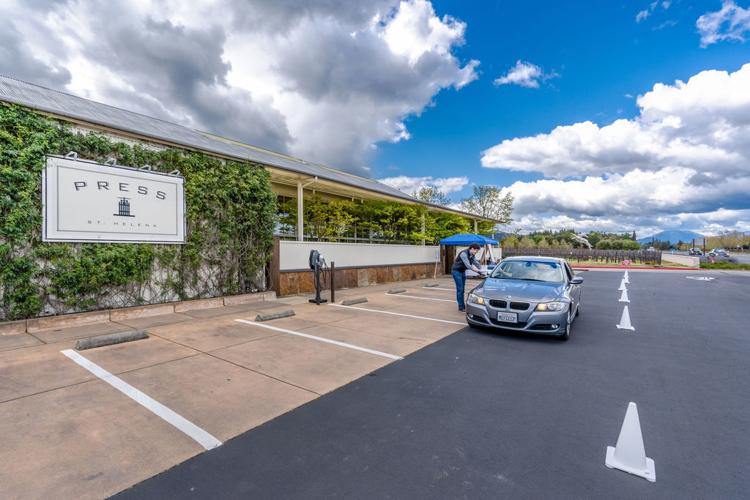 Tra Vigne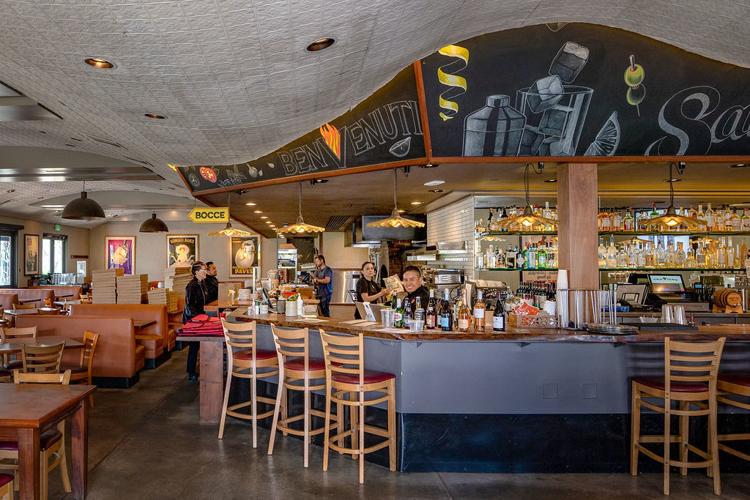 Napa Whole Foods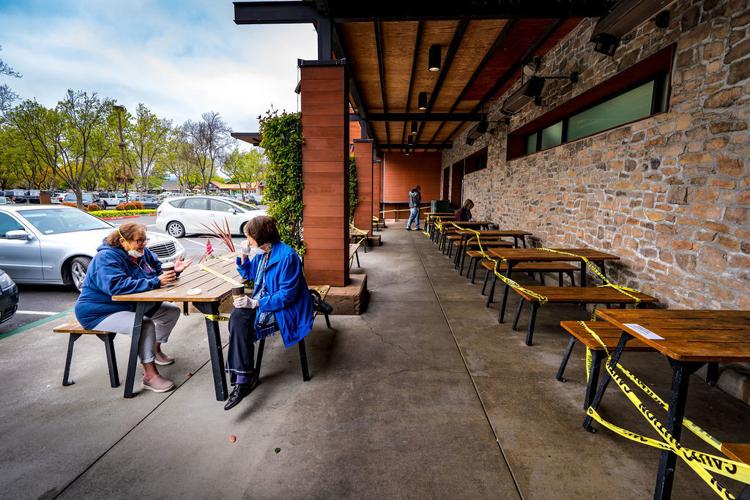 An empty street in Calistoga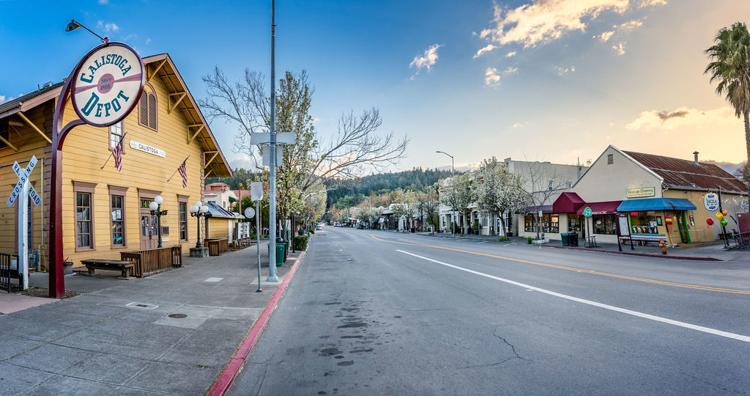 An empty Calistoga street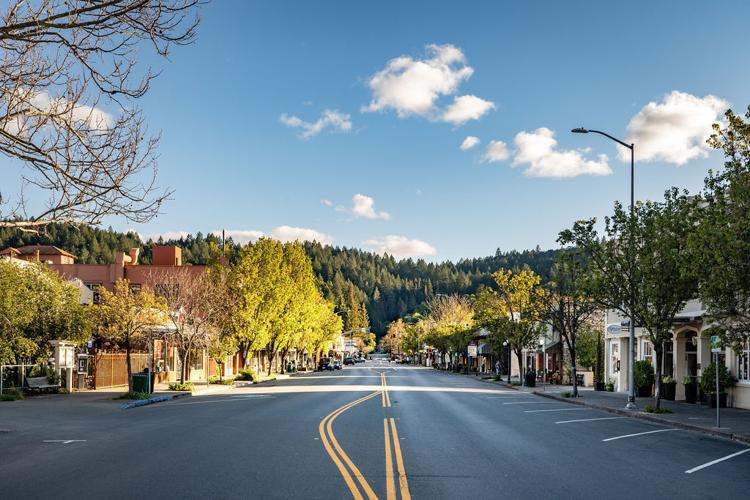 Ace Hardware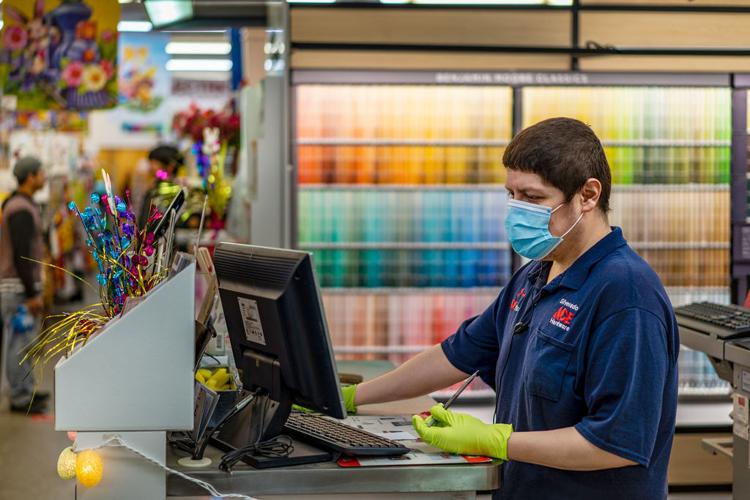 Ace Hardware in Calistoga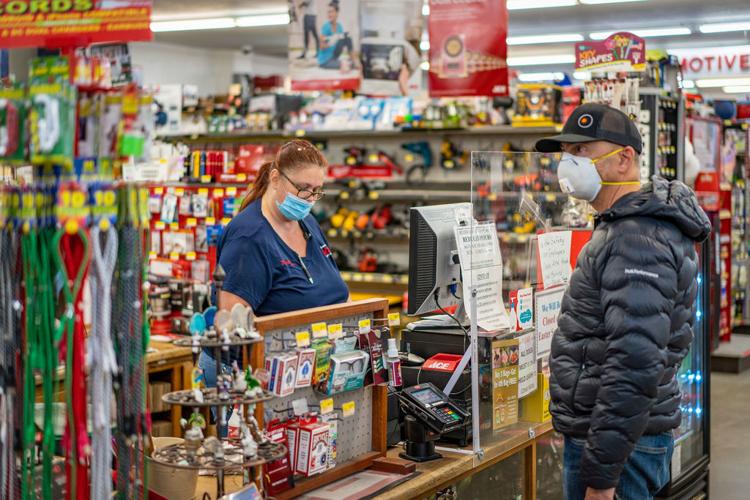 Calistoga CalMart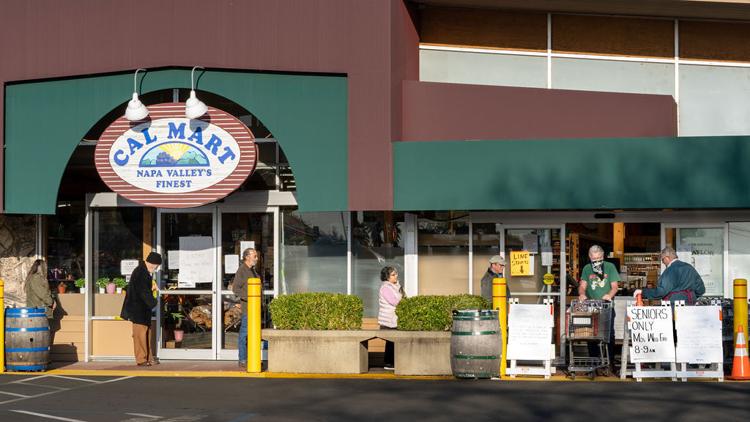 Calistoga Farmers Market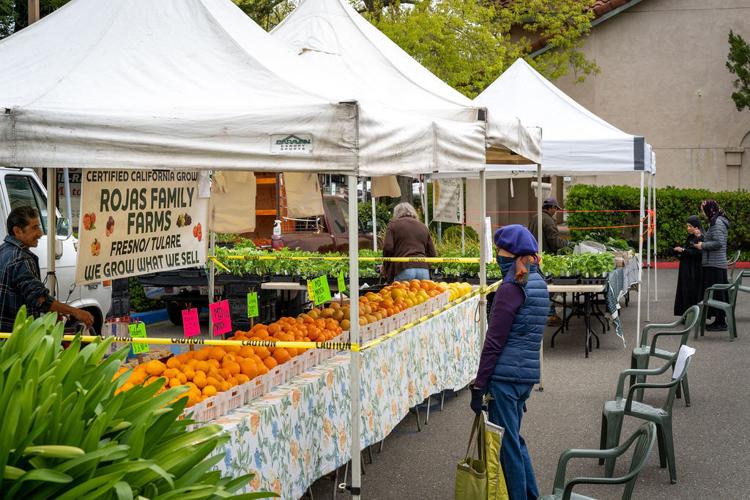 Calistoga Farmers Market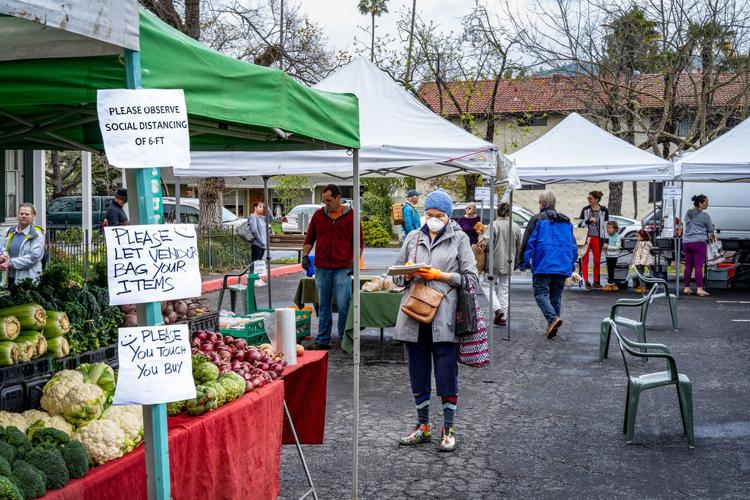 Calistoga Farmers Market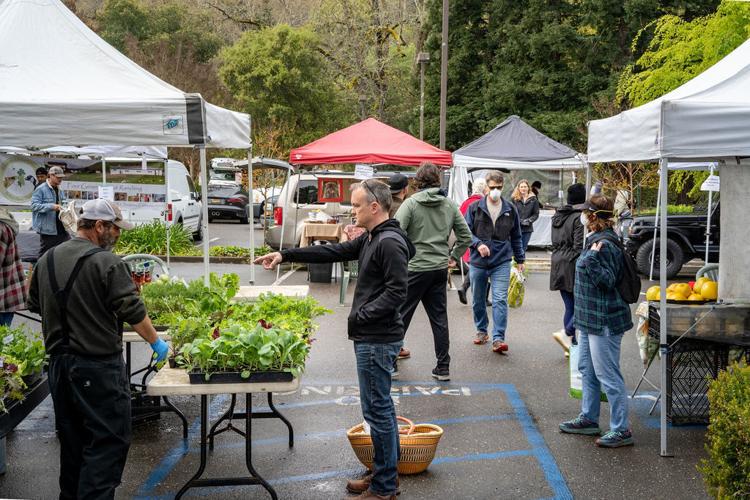 Calistoga Farmers Market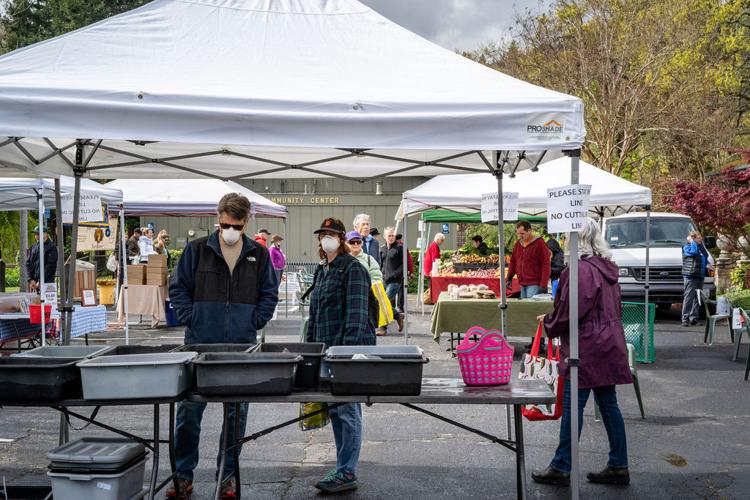 Calistoga Farmers Market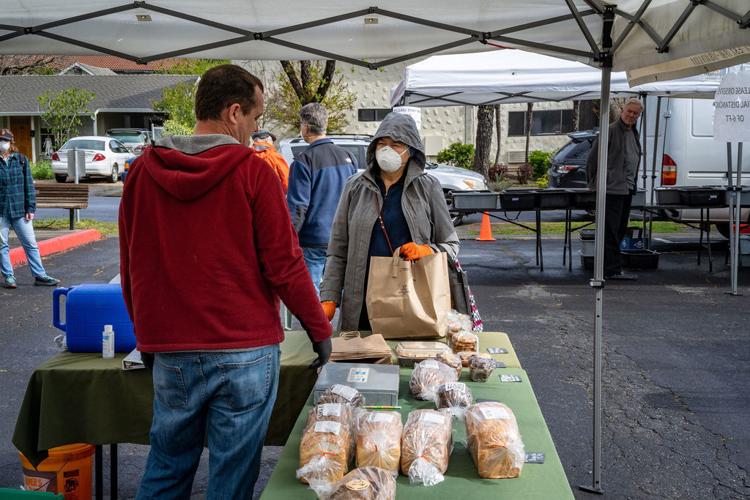 Calistoga Farmers Market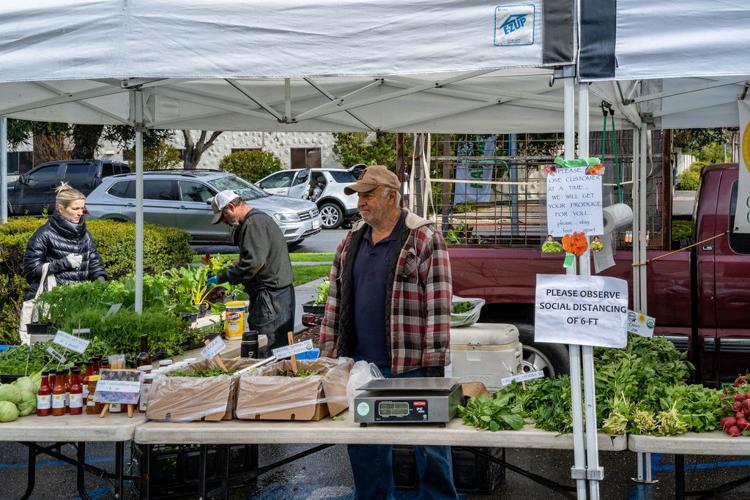 Calistoga Farmers Market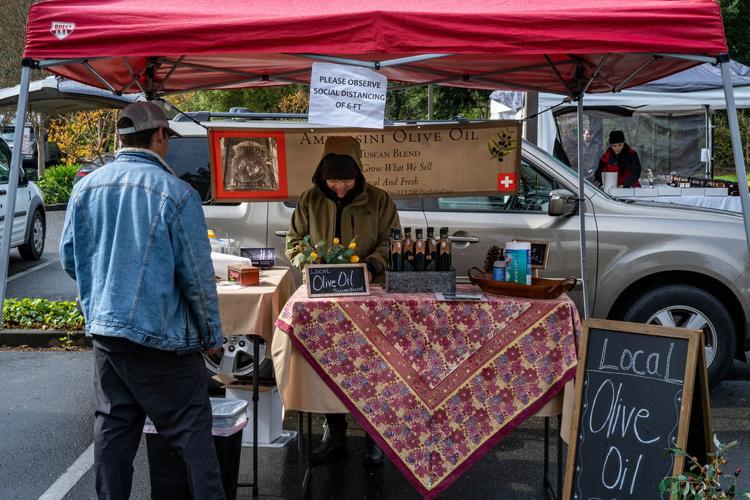 Calistoga Farmers Market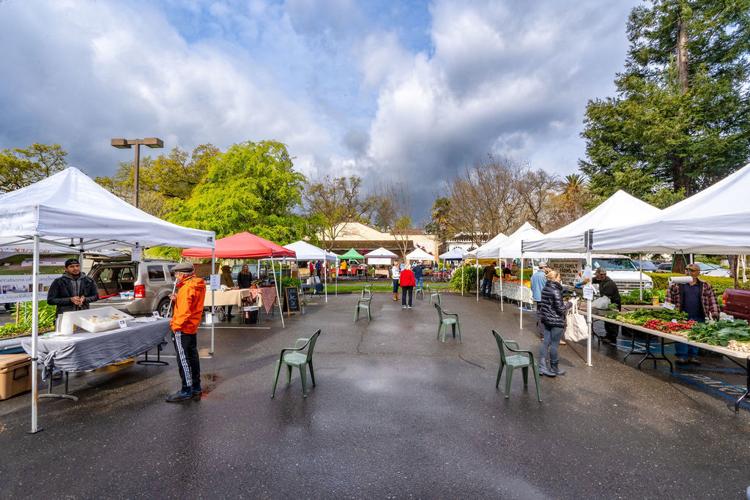 Easter Bunny tours Napa neighborhoods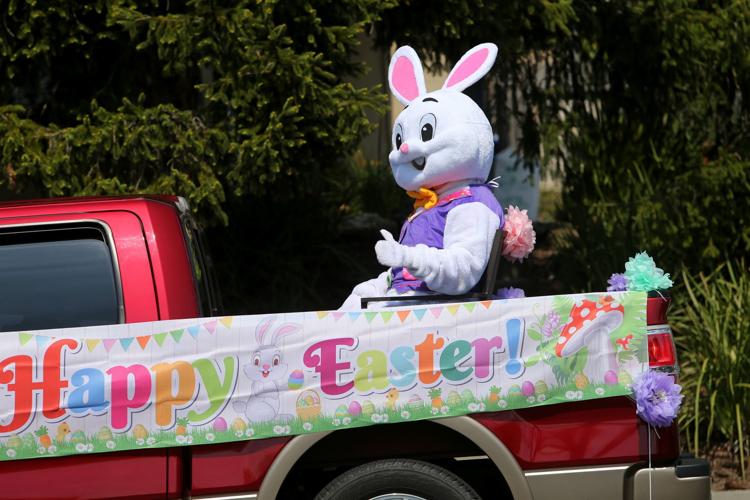 Whole Foods line, April 11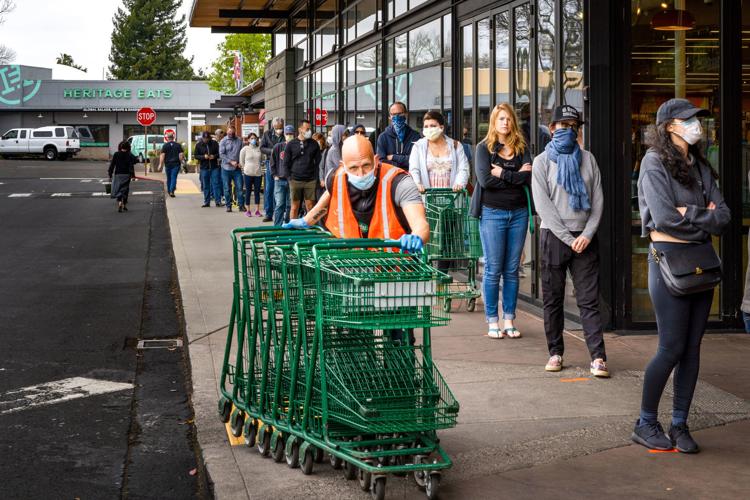 Grab-and-go school lunches in Napa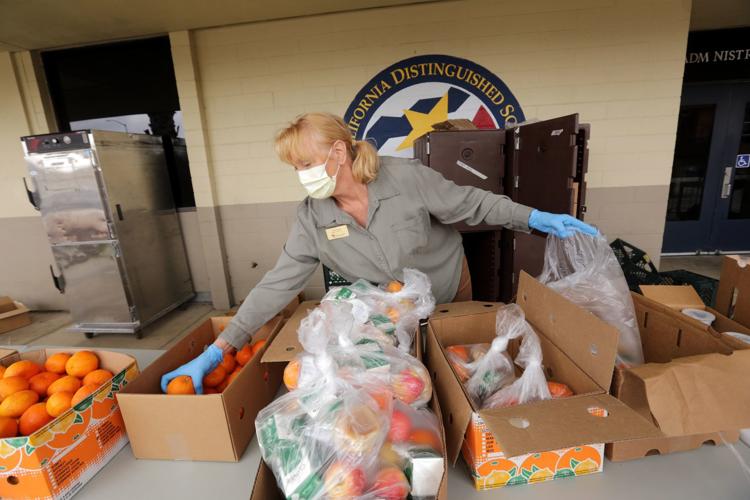 Grab-and-go school lunches in Napa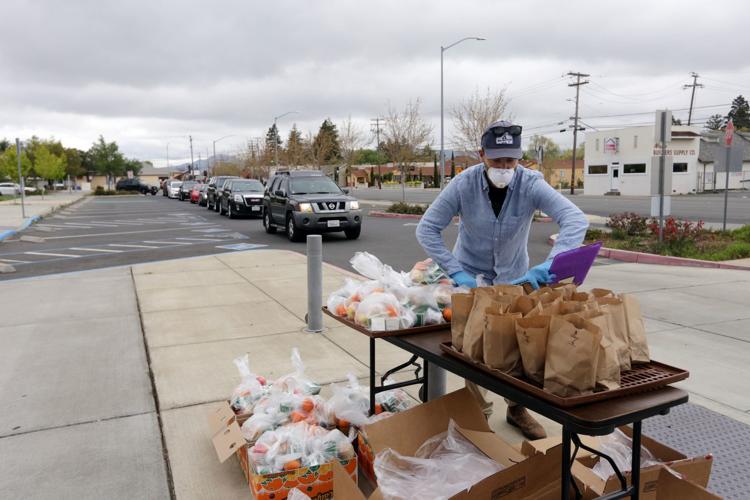 Grab-and-go school lunches in Napa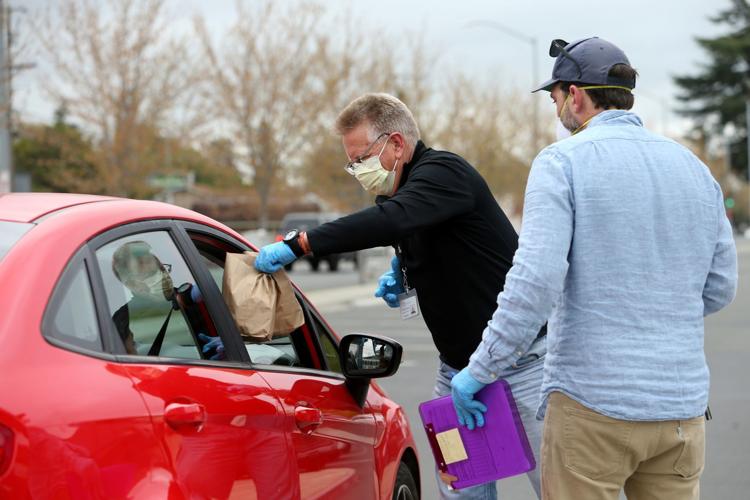 Grab-and-go school lunches in Napa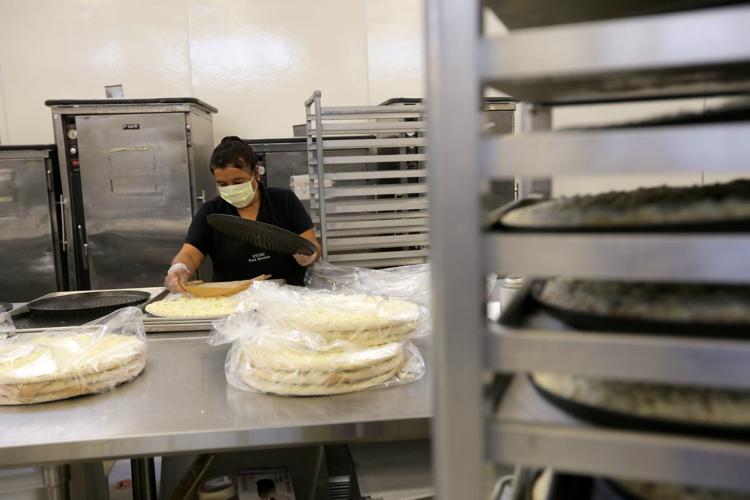 Grab-and-go school lunches in Napa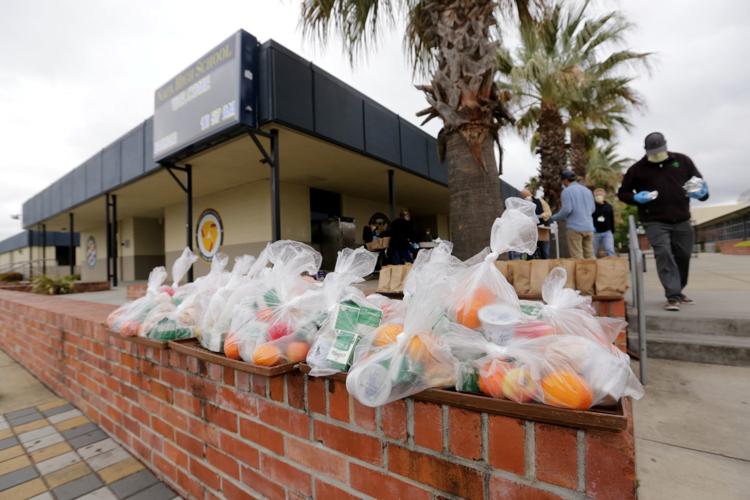 Sign of the times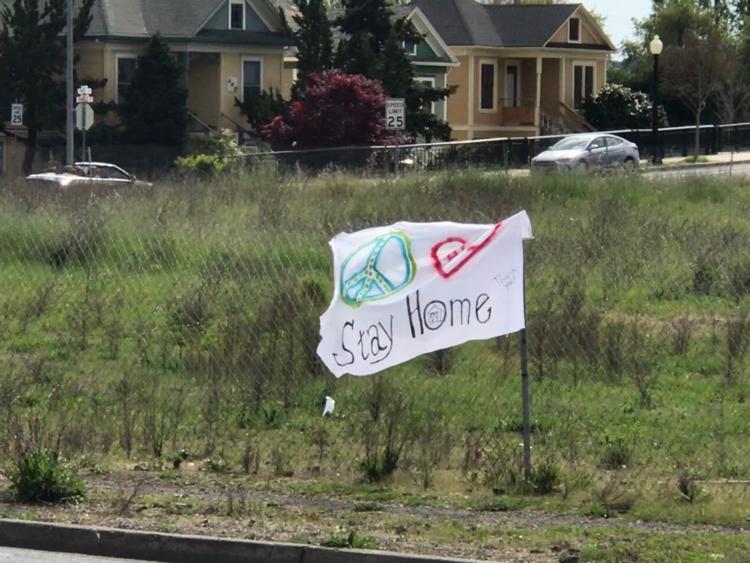 Sign of the times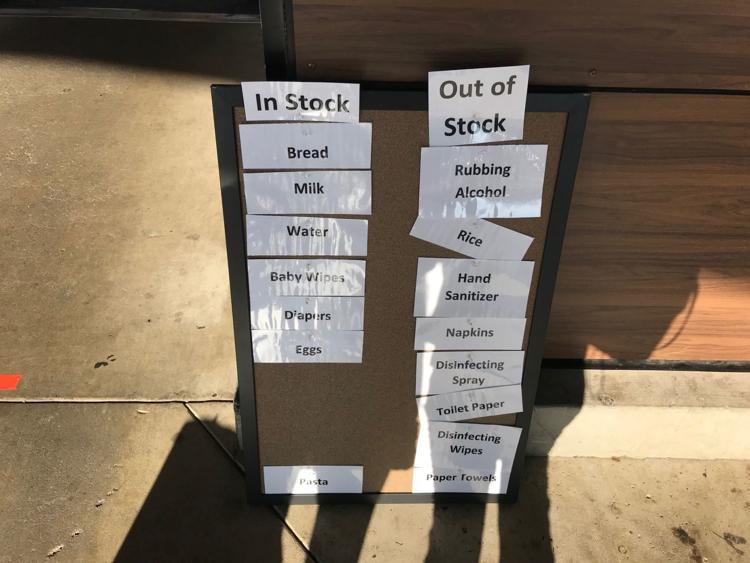 Napa's drive up clinic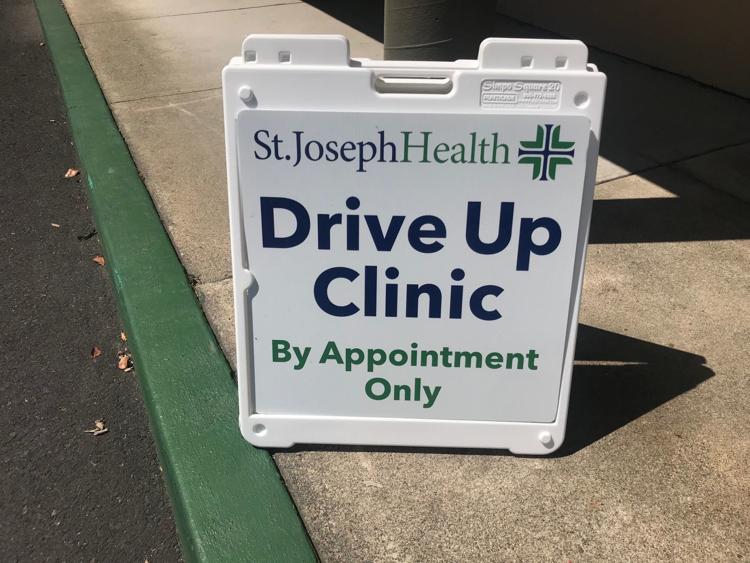 Taking a sample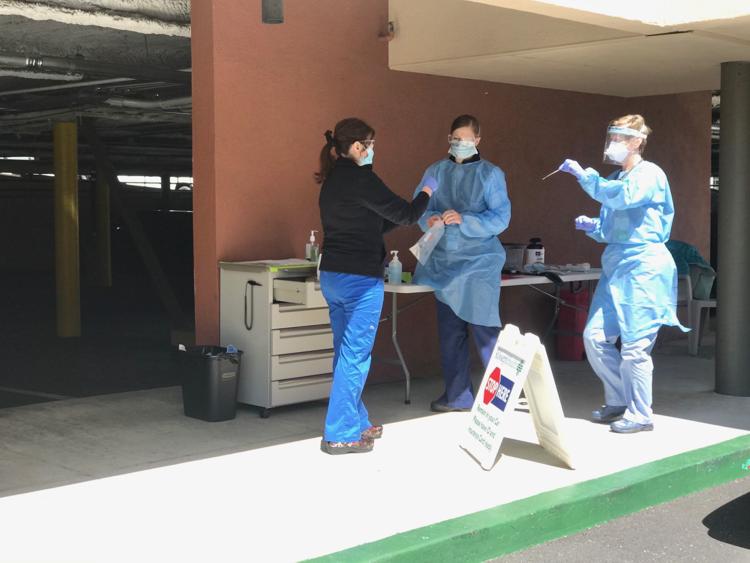 Nicole Landis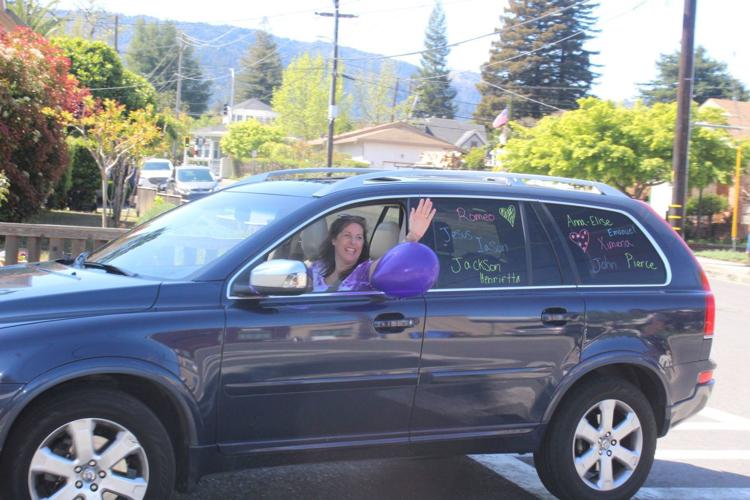 Napa Premium Outlets during the coronavirus epidemic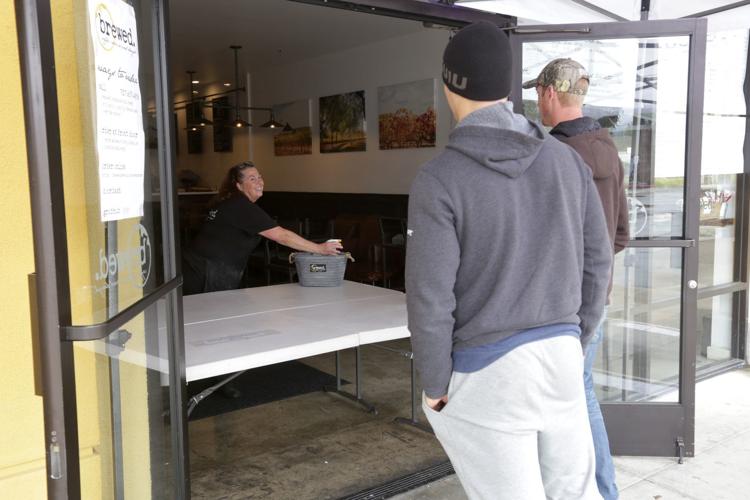 Making face shields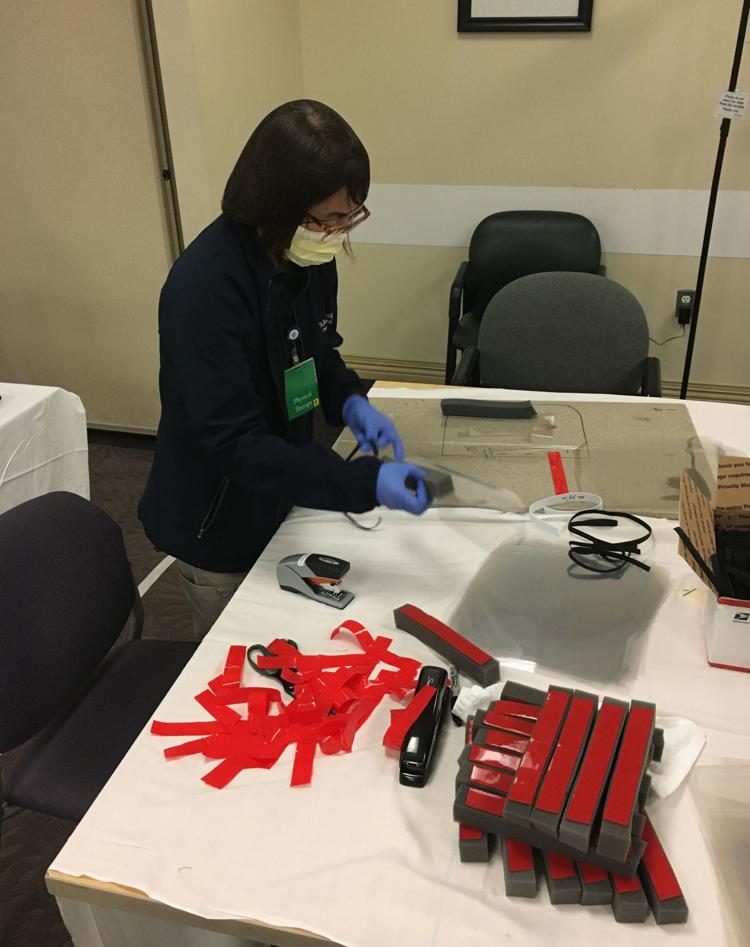 Face shields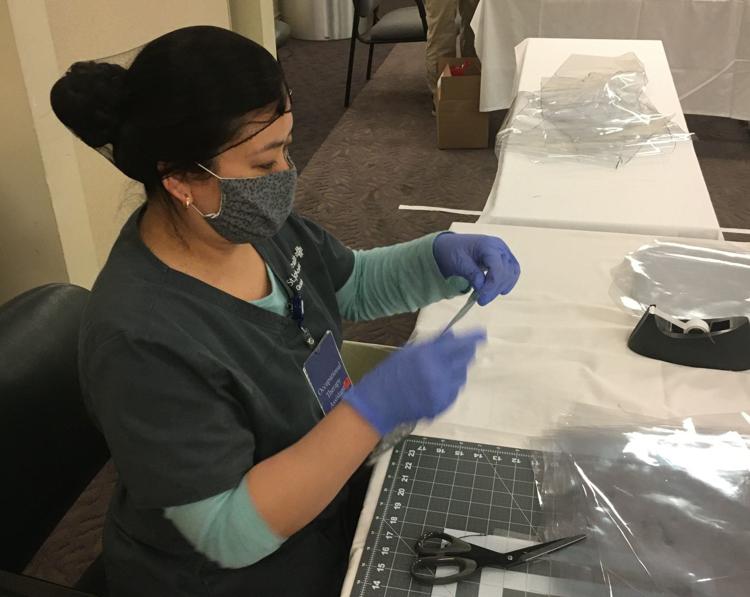 Free Meal Friday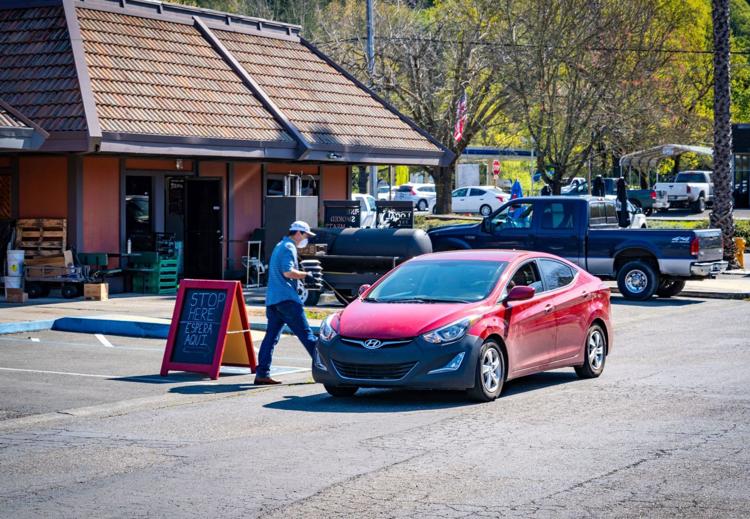 Free Meal Friday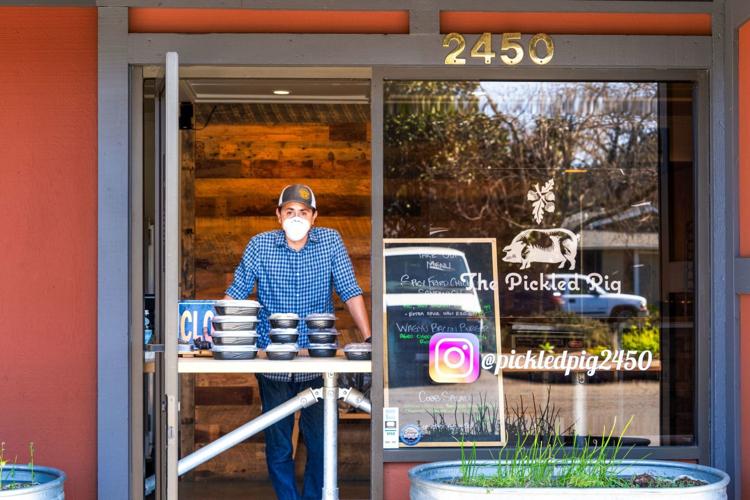 Social distancing signs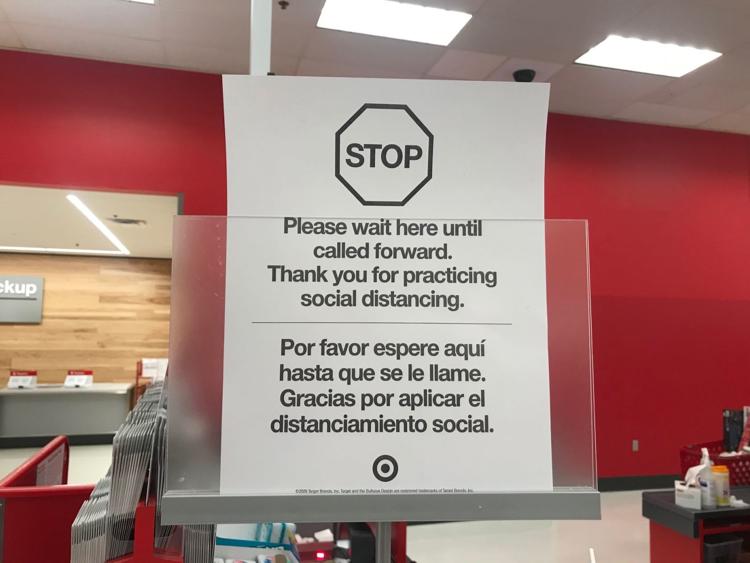 Social distancing signs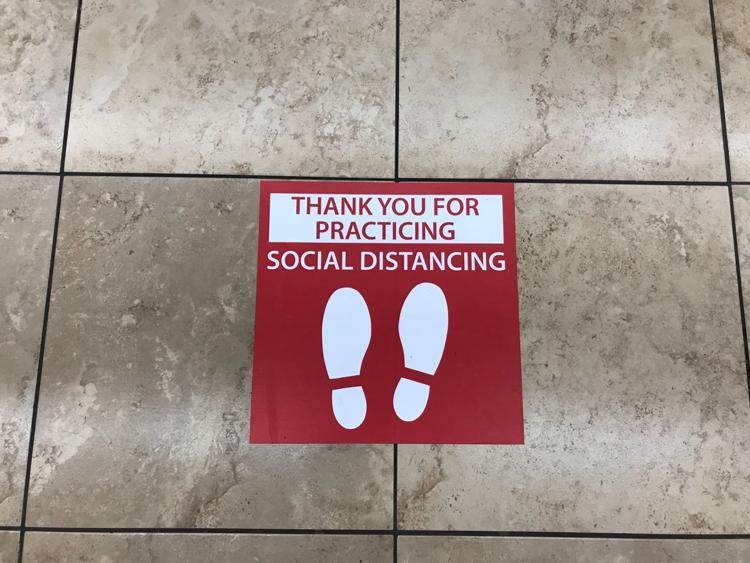 Bread delivery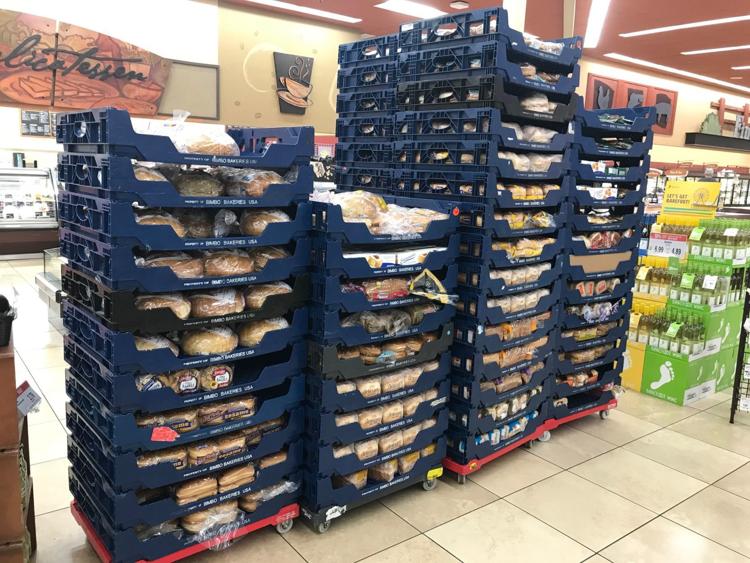 Dr. Manjappa at Queen of the Valley Medical Center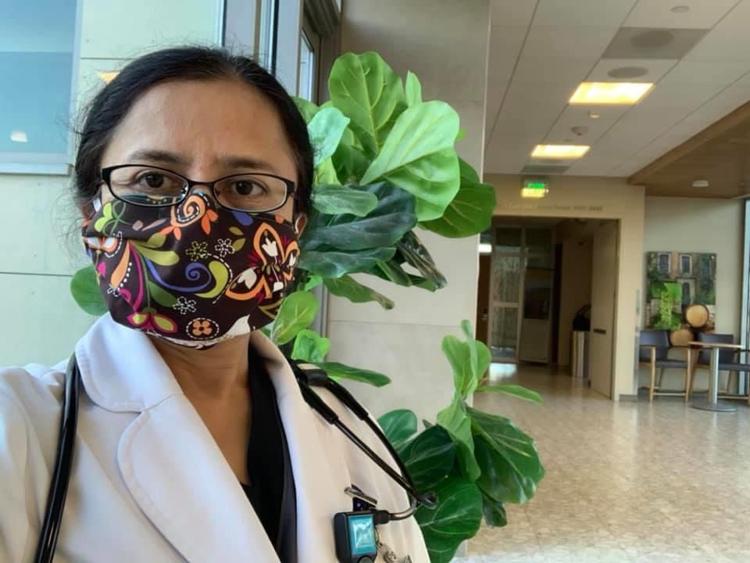 Bear on fence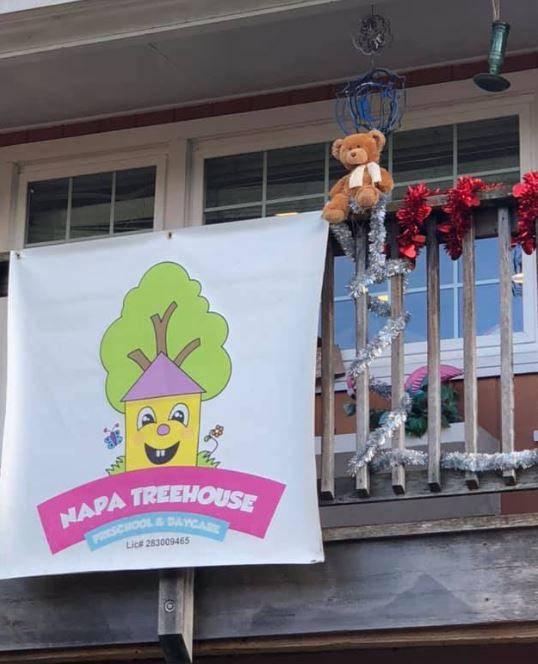 Bear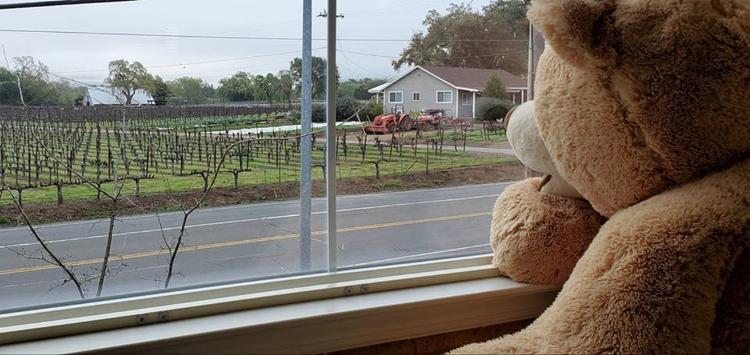 Dr. Adhye and Janice Peters RN
Napa police department employees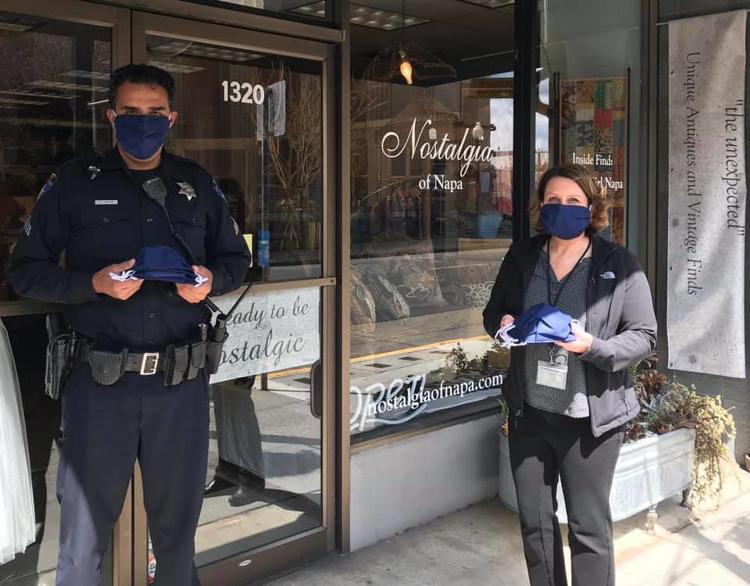 Andrea D. Hoogendoorn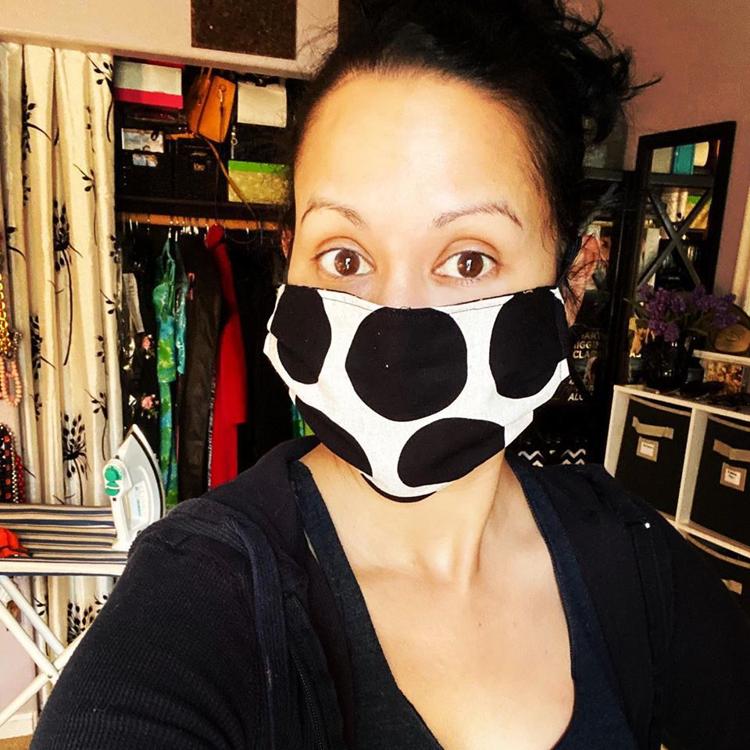 Hanh Ho Egan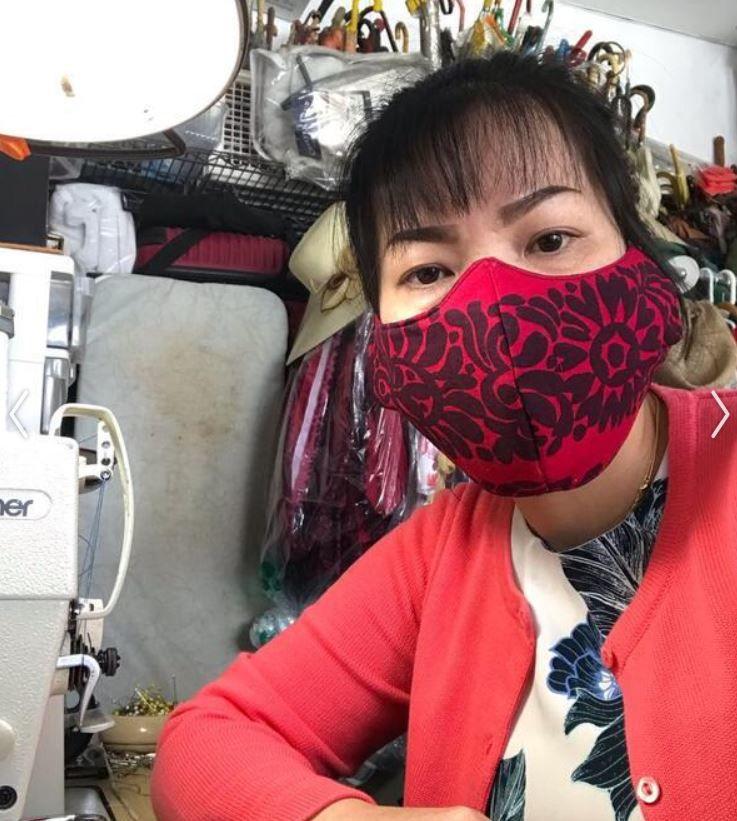 Matthew Blach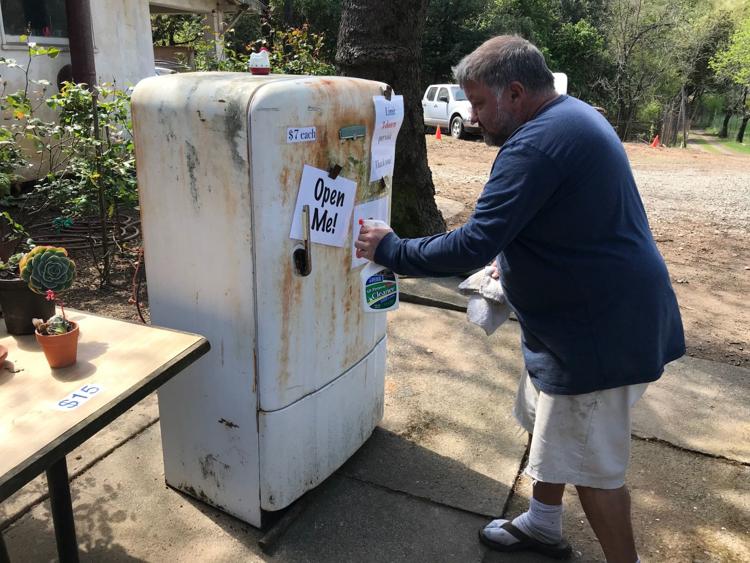 American Canyon park sign, social distancing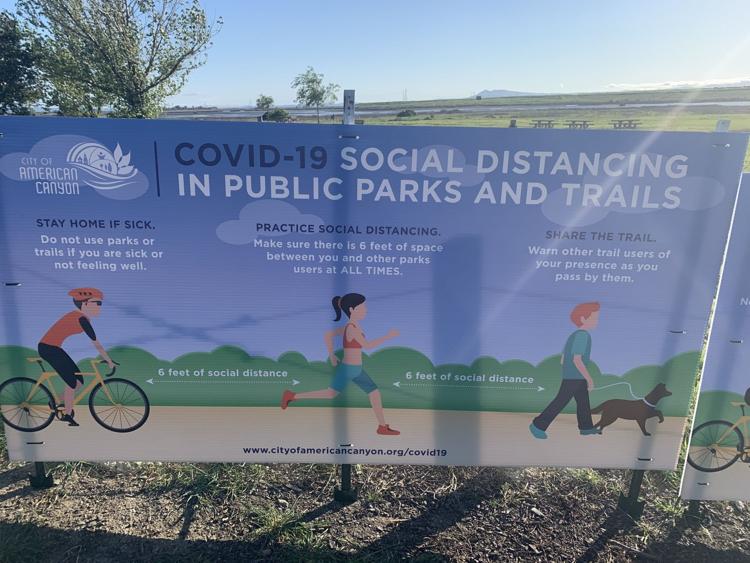 Cal Mart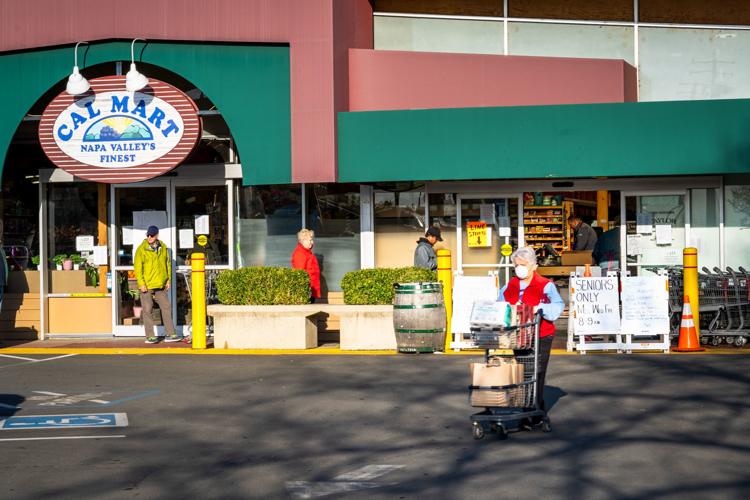 Calistoga take-out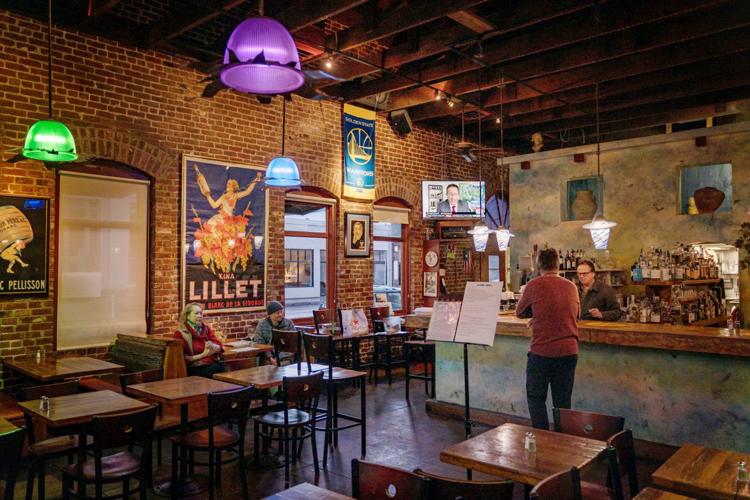 Calistoga take-out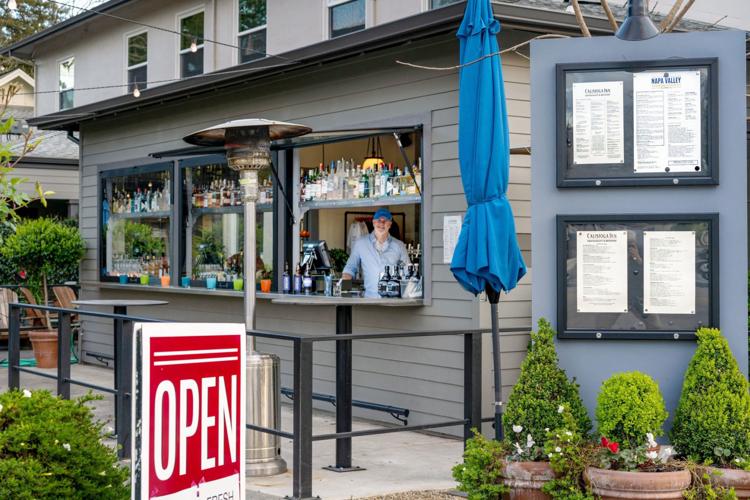 Calistoga take-out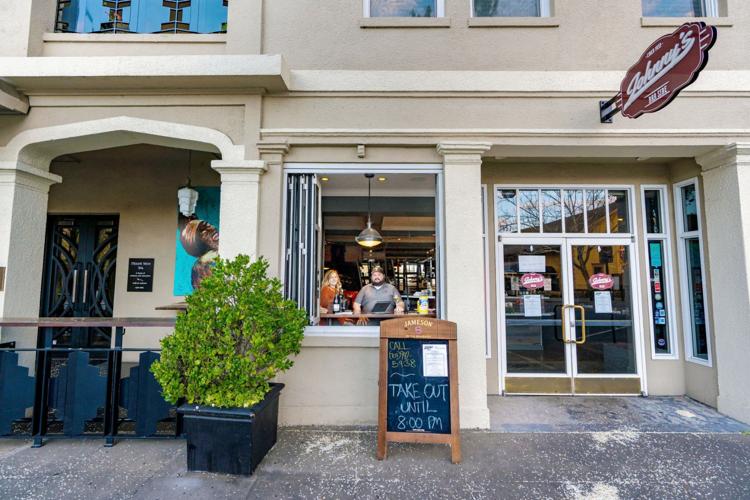 Calistoga take-out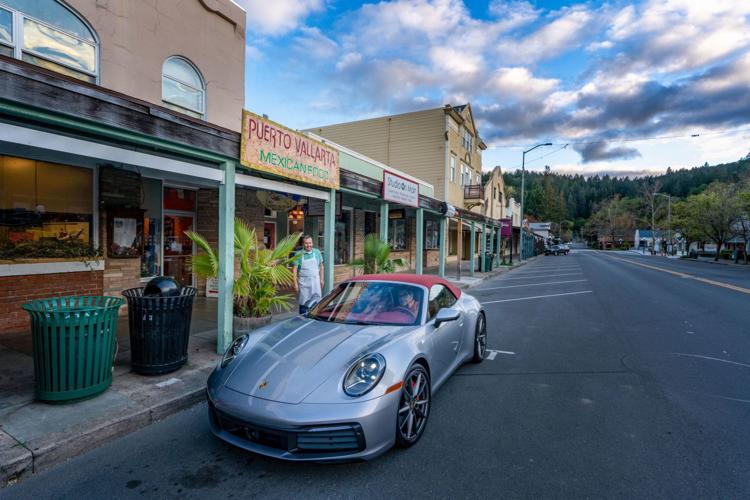 Calistoga take-out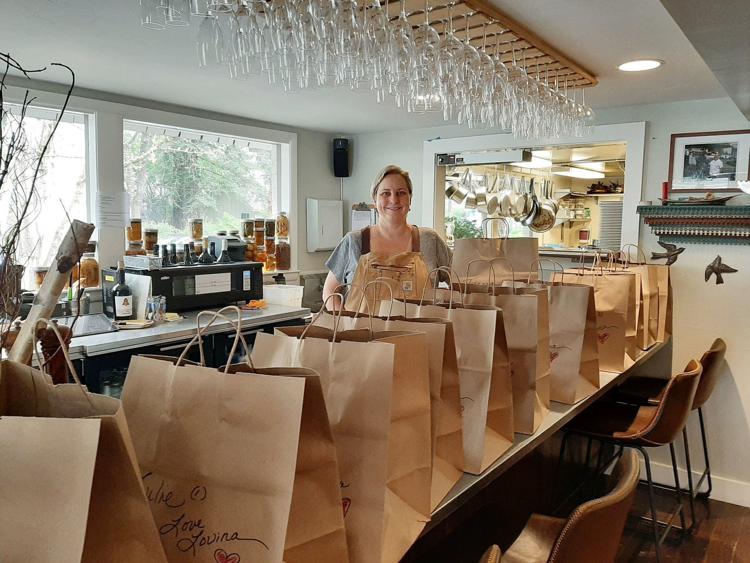 Food pick up signs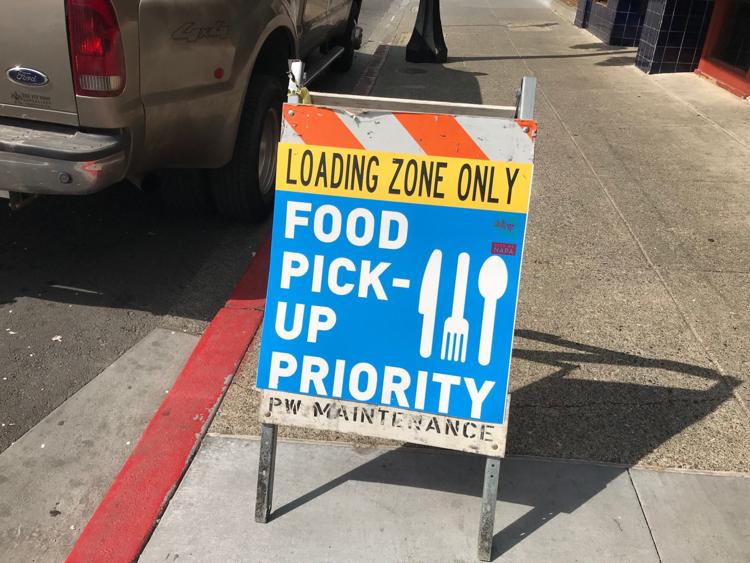 VNV welcome center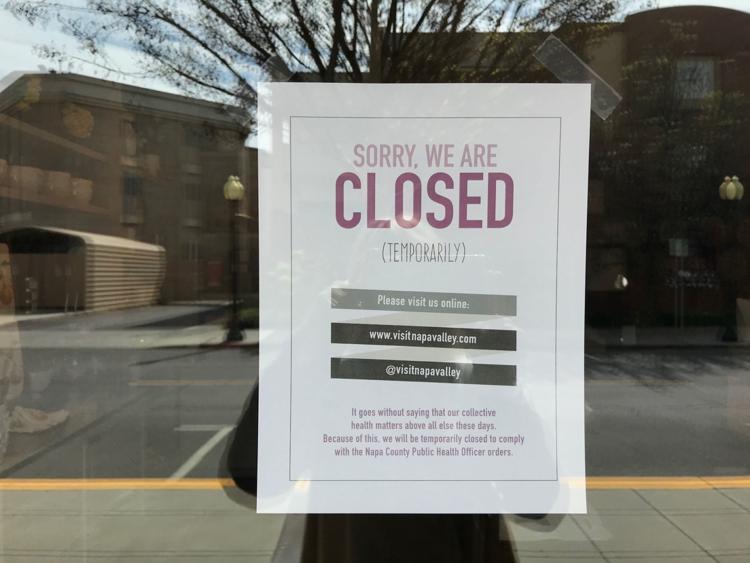 Main Street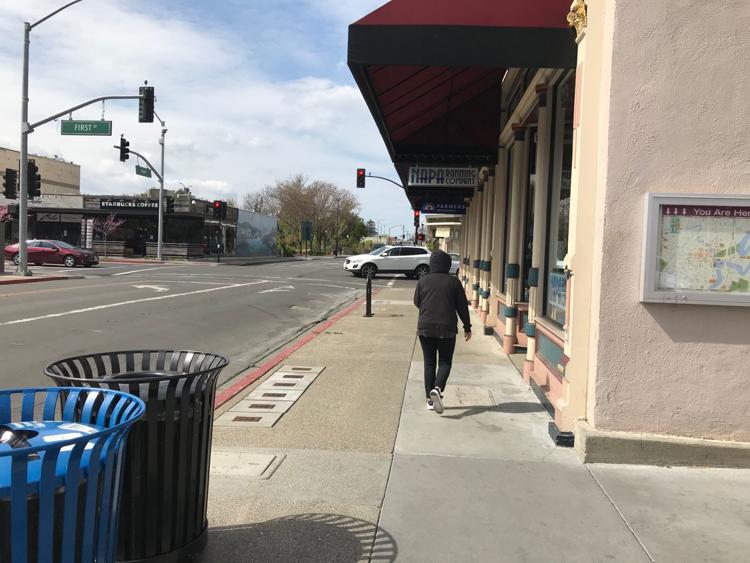 Empty Kohl's parking lot
Napa Running Co.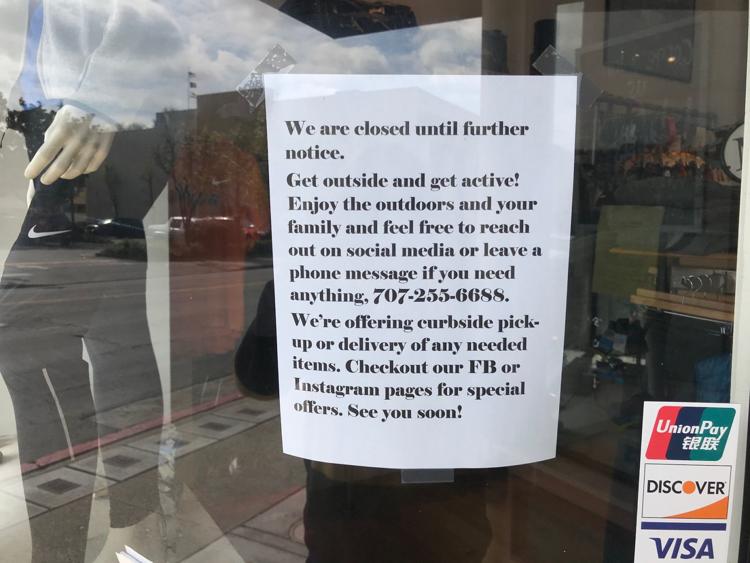 Bread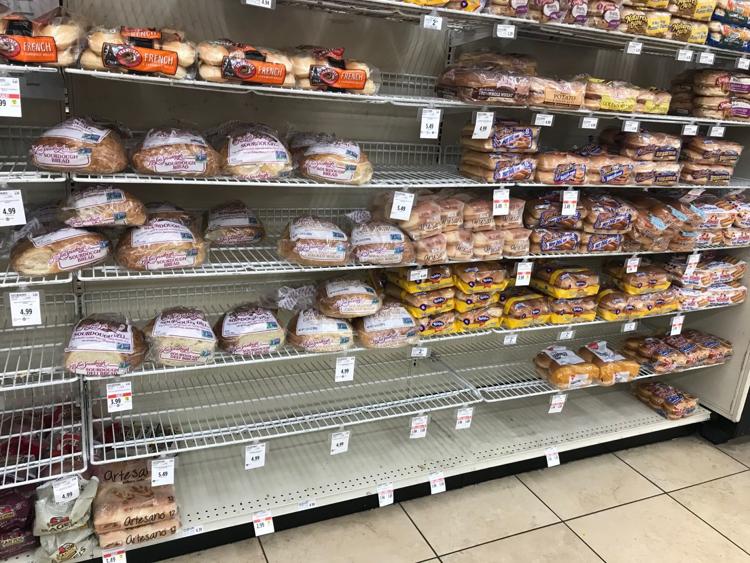 Cleaning at the check out station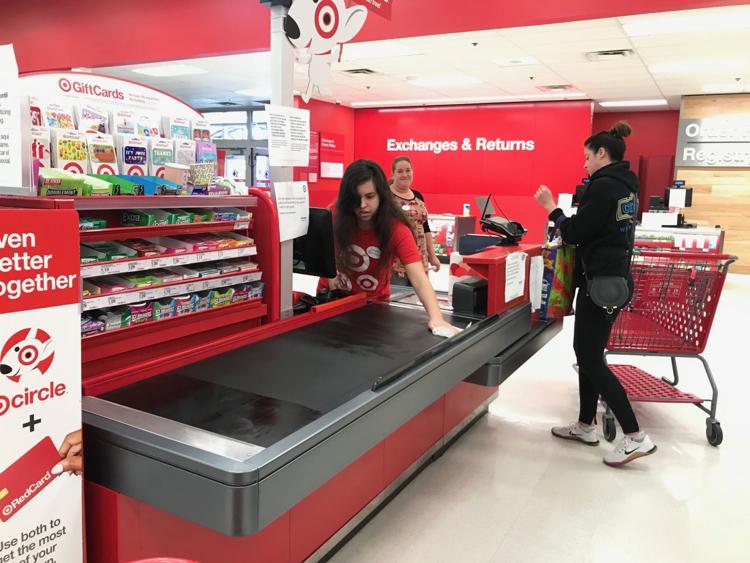 Restocking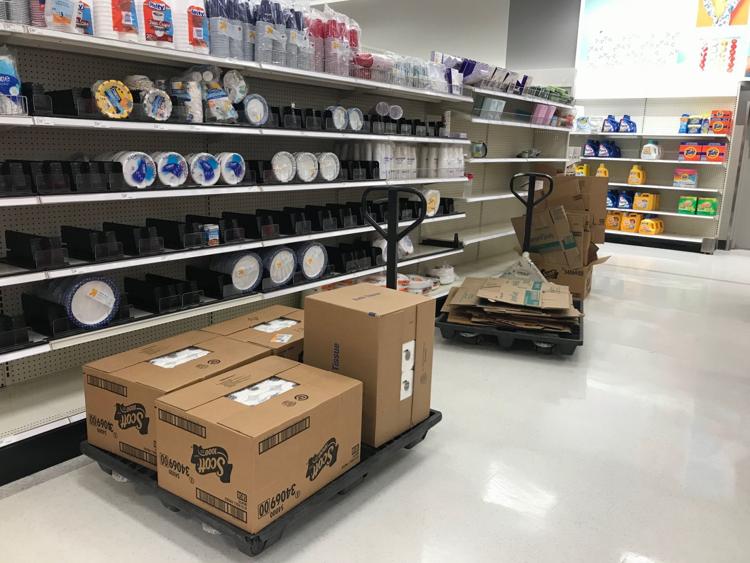 Toilet paper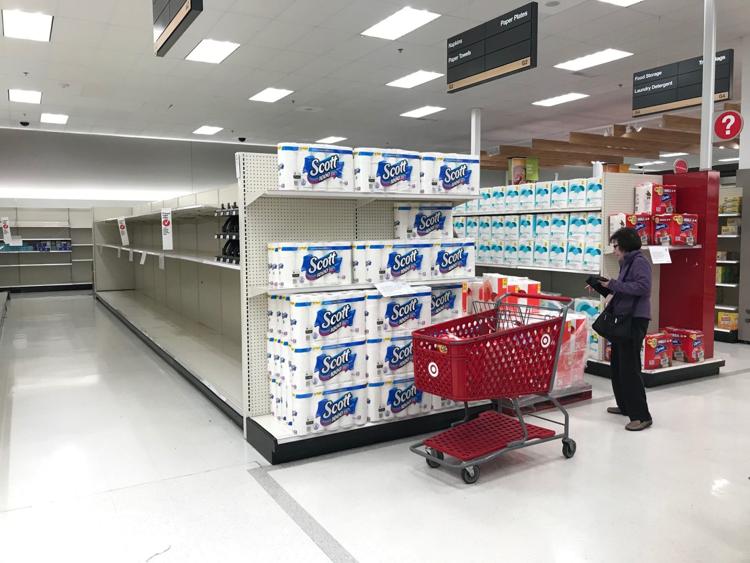 Toilet paper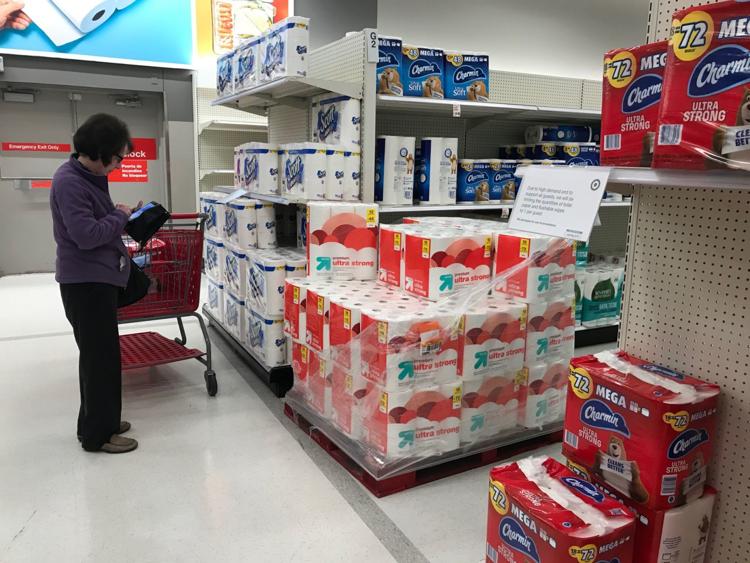 More wipes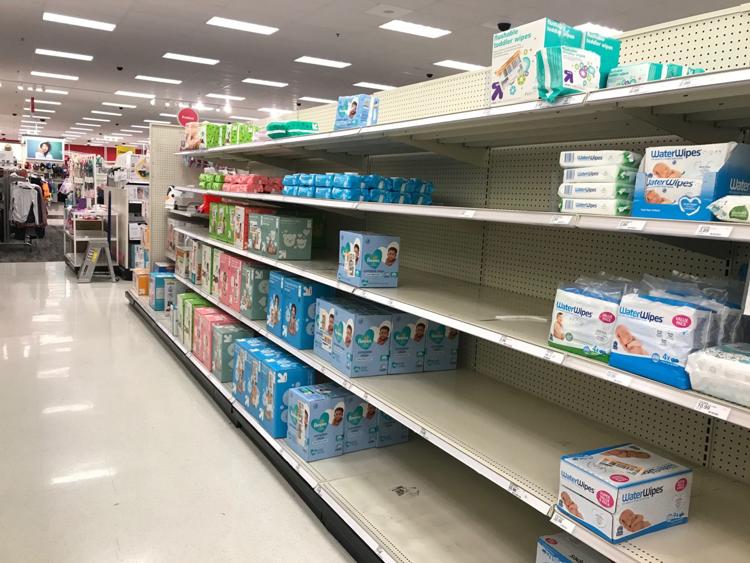 Restocking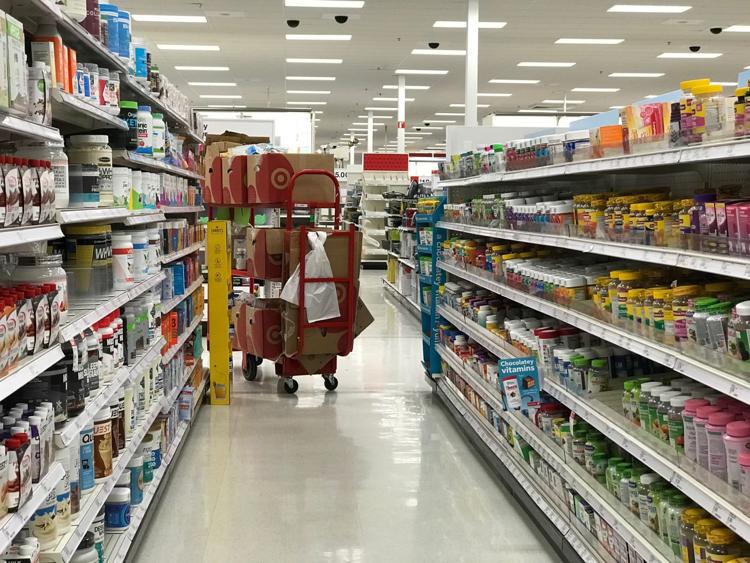 Disinfectant wipes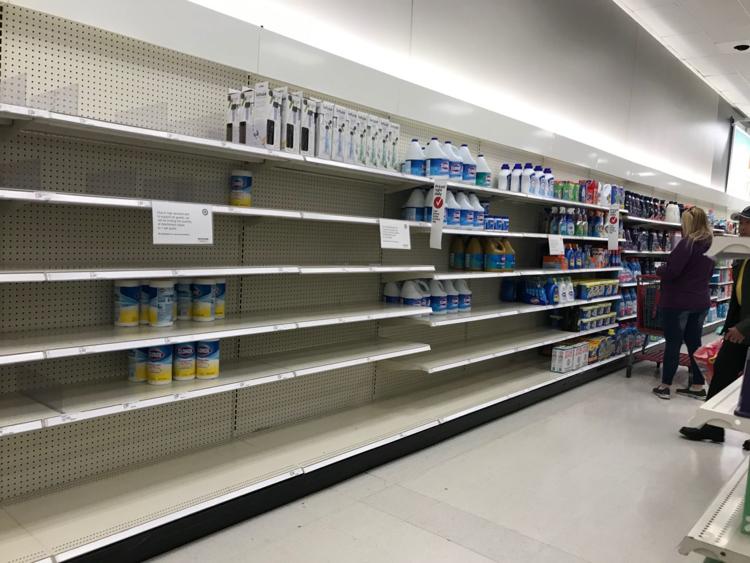 Raley's eggs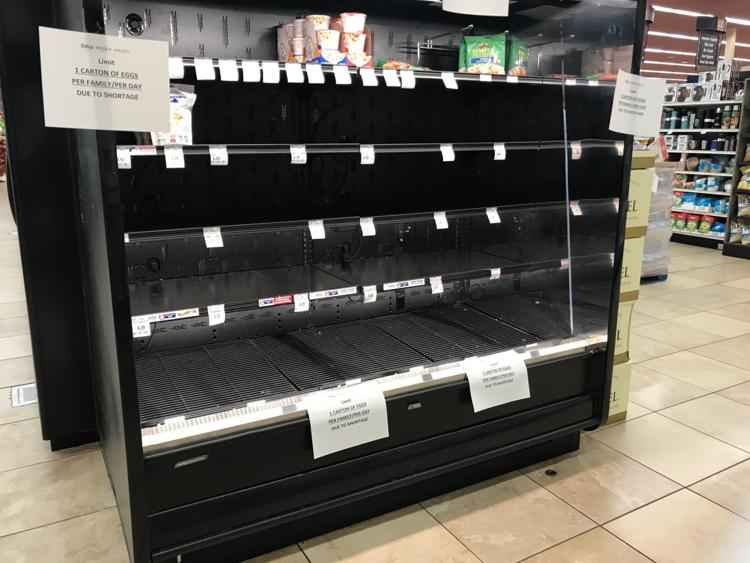 Produce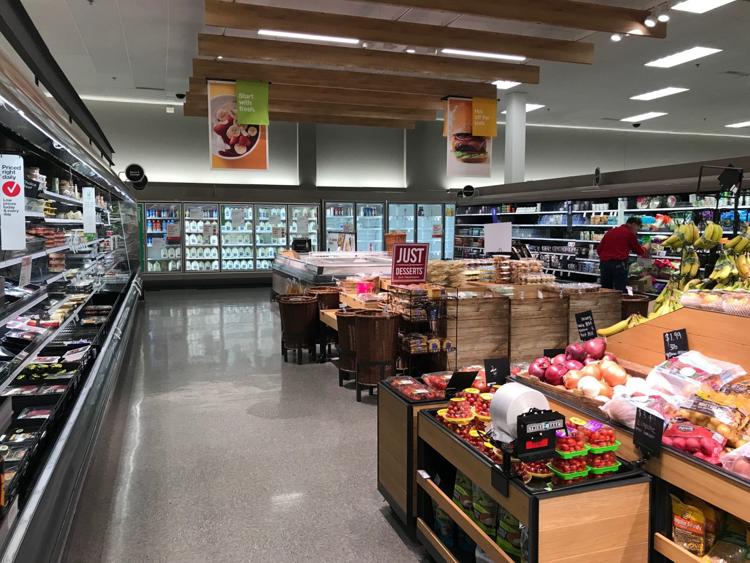 Restocking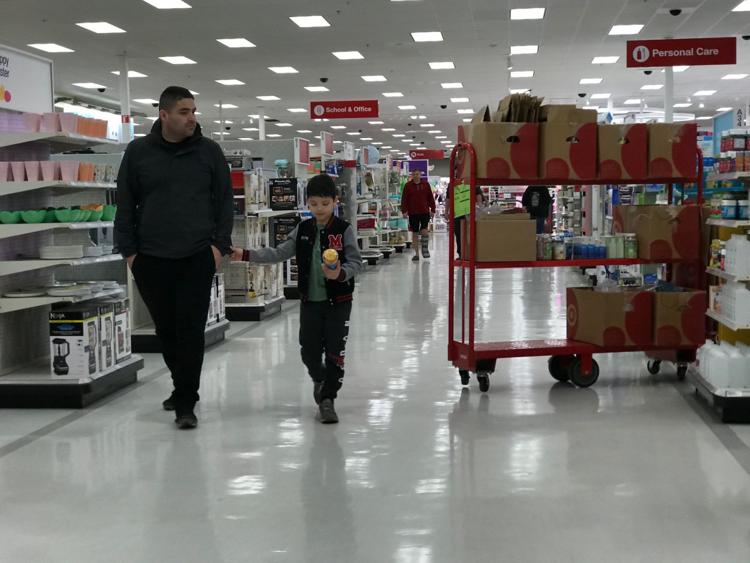 Raley's barriers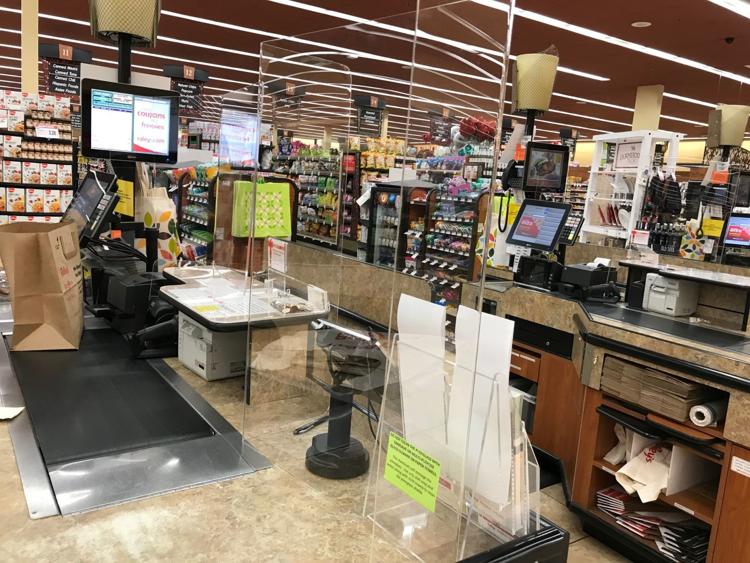 Raley's bulk foods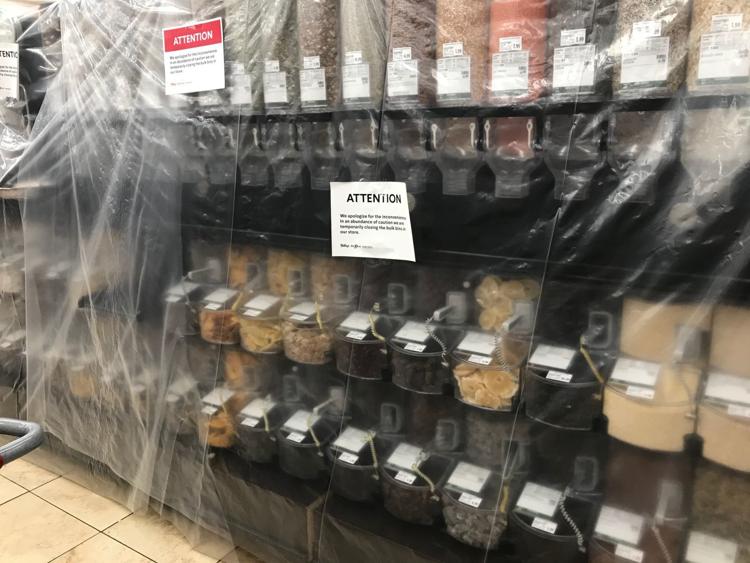 Water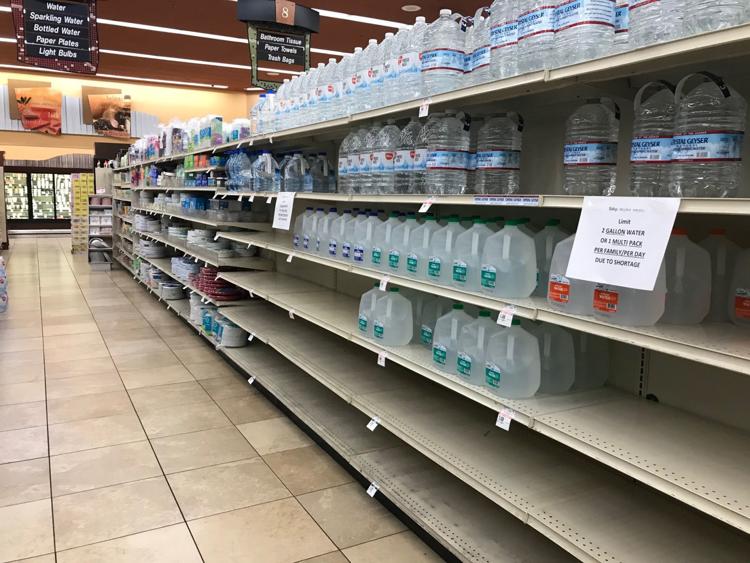 Raley's check out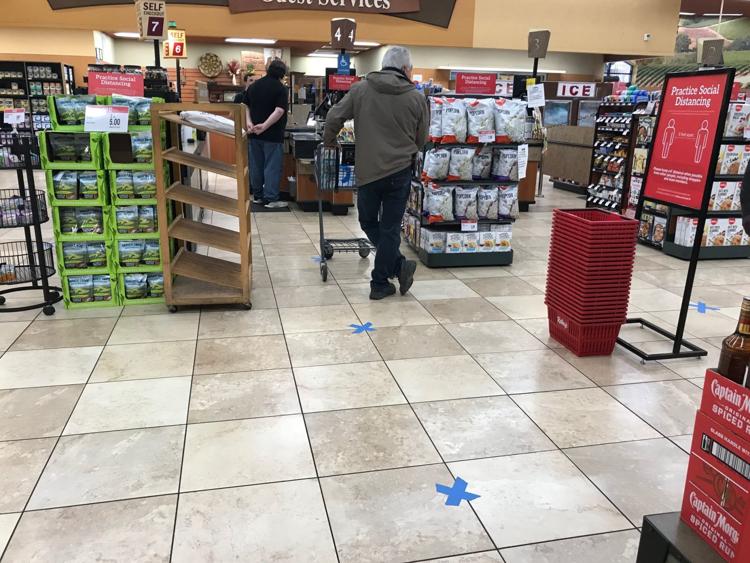 Raley's signs
Squeeze Inn Hamburgers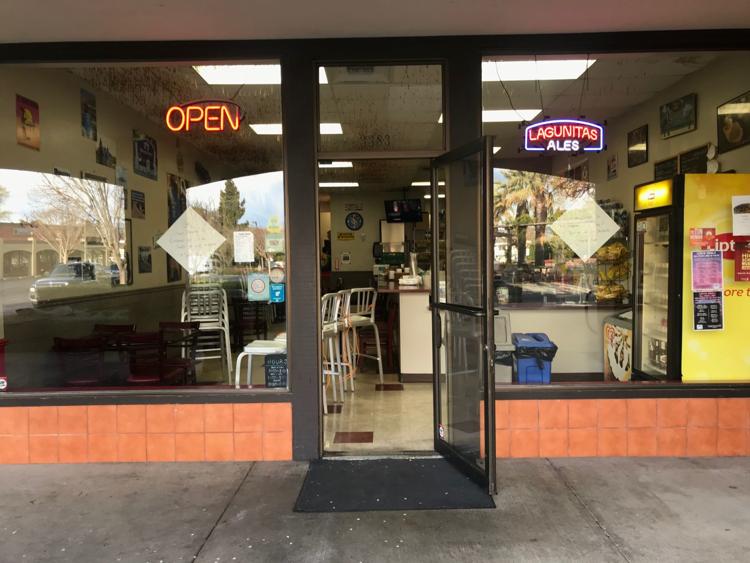 The parking lot at Redwood Plaza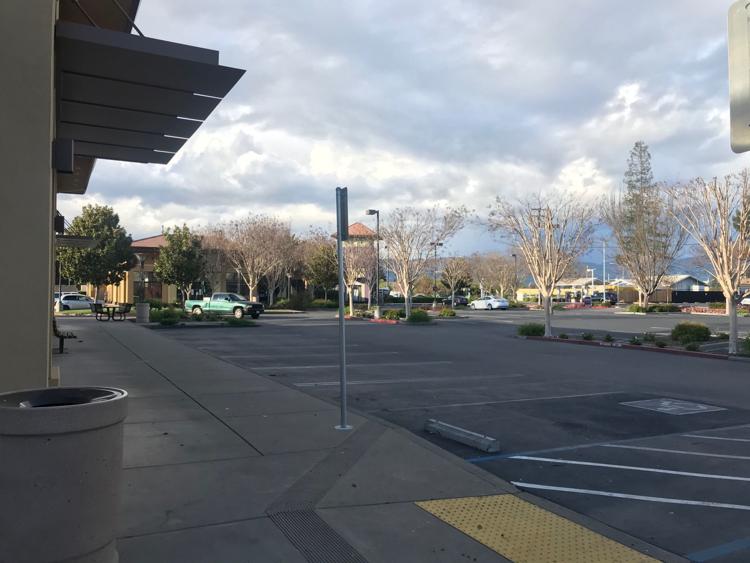 Demand increases for Napa food relief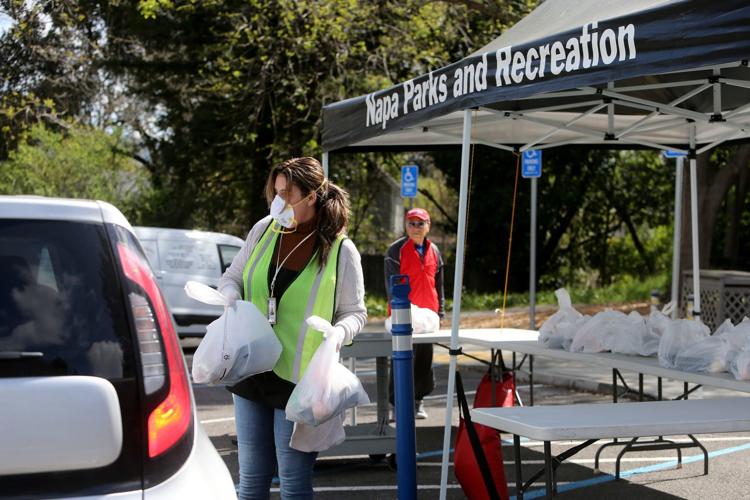 St. Helena Safeway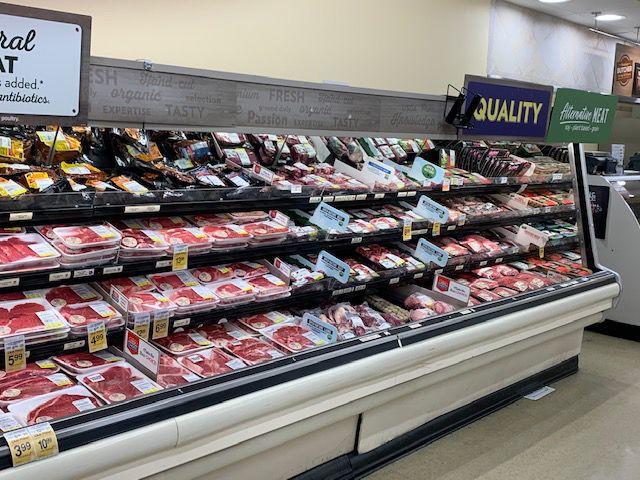 St. Helena Safeway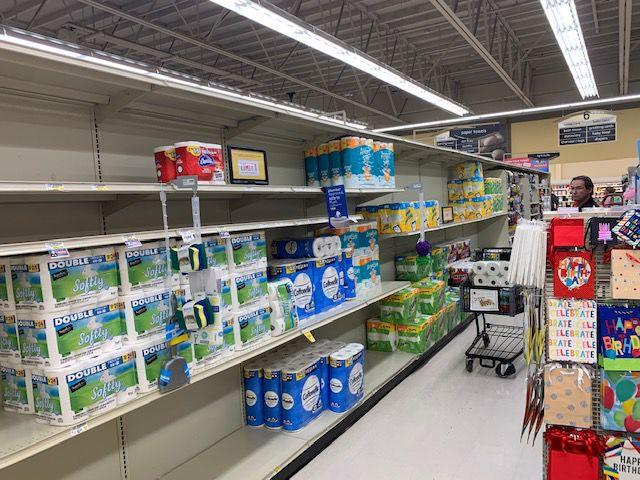 Napa Target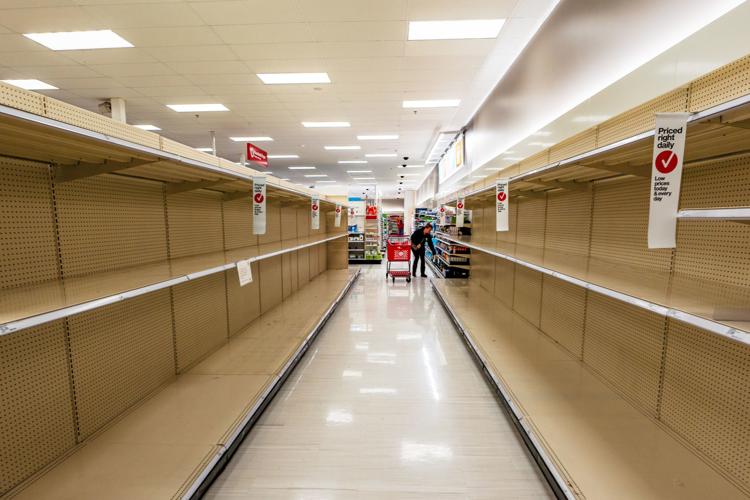 Ciccio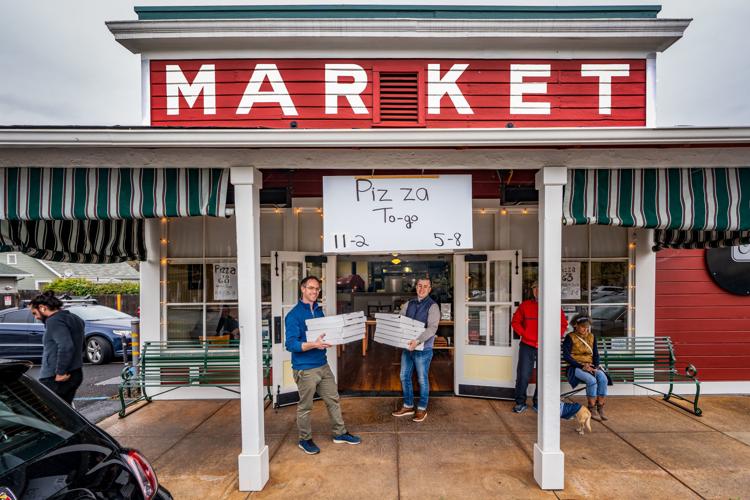 Safeway in St. Helena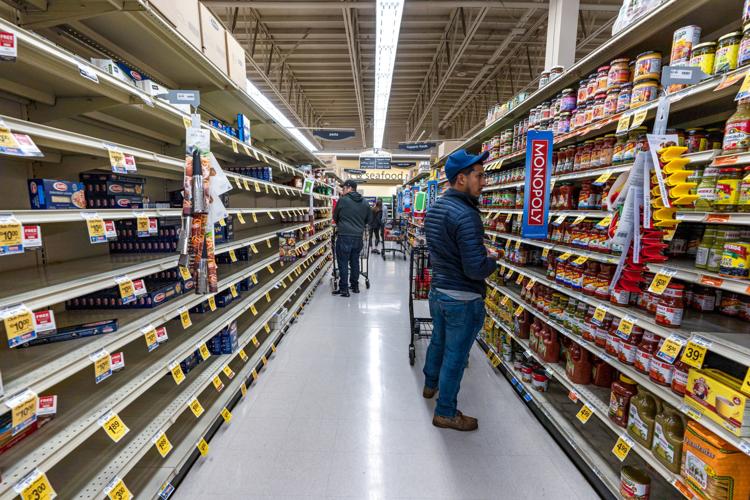 Milk at Raley's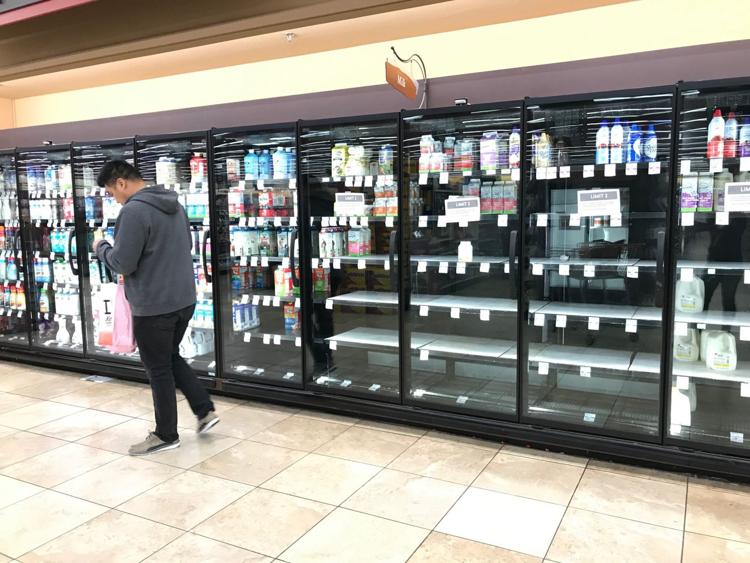 Umpqua bank
Target toilet paper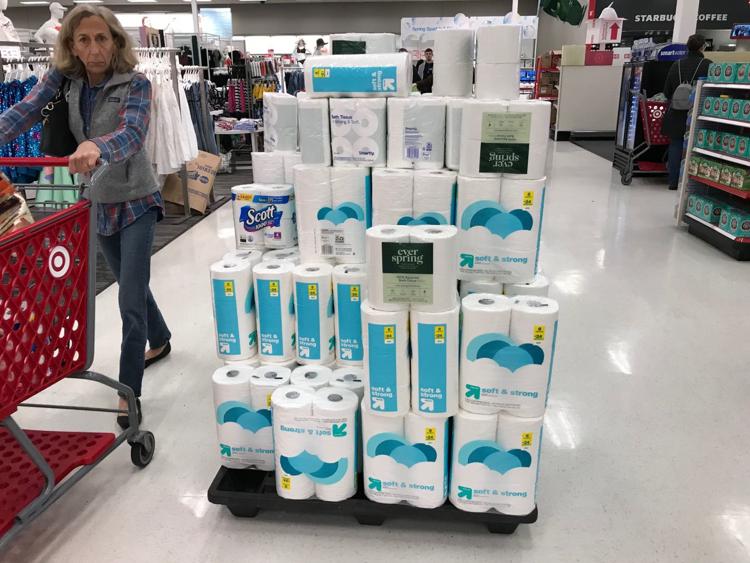 Bel Aire shoppers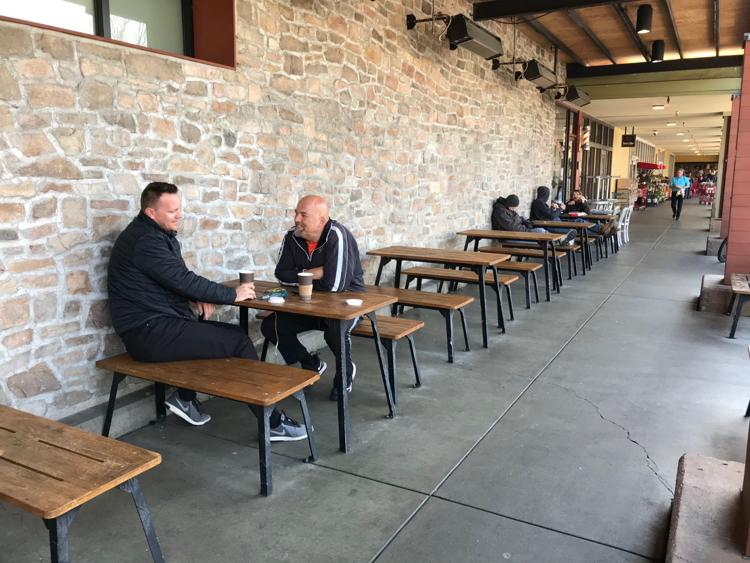 South Napa Target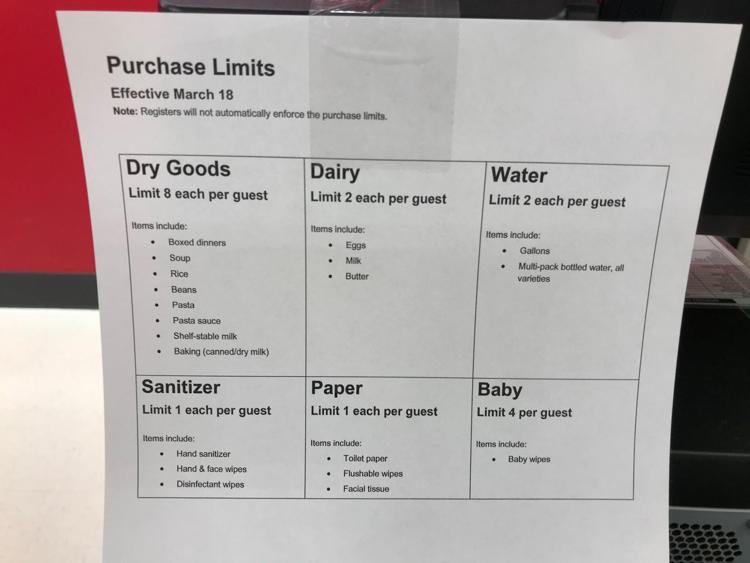 World Market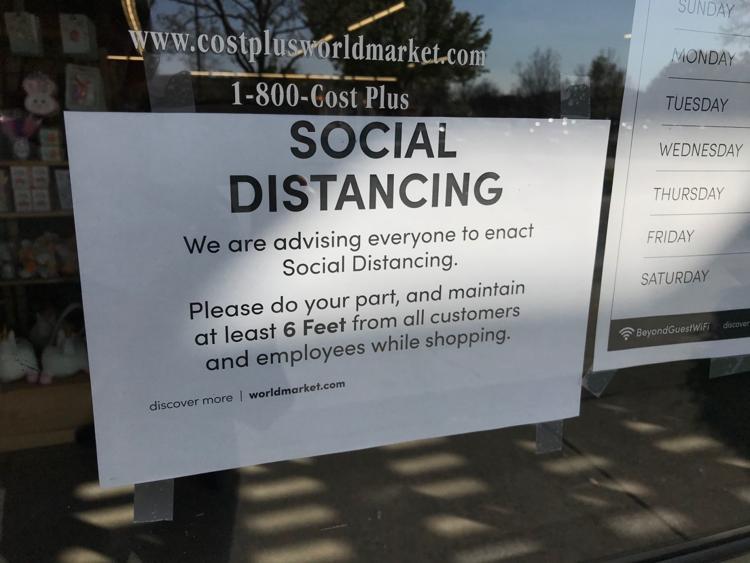 Napa Target shoppers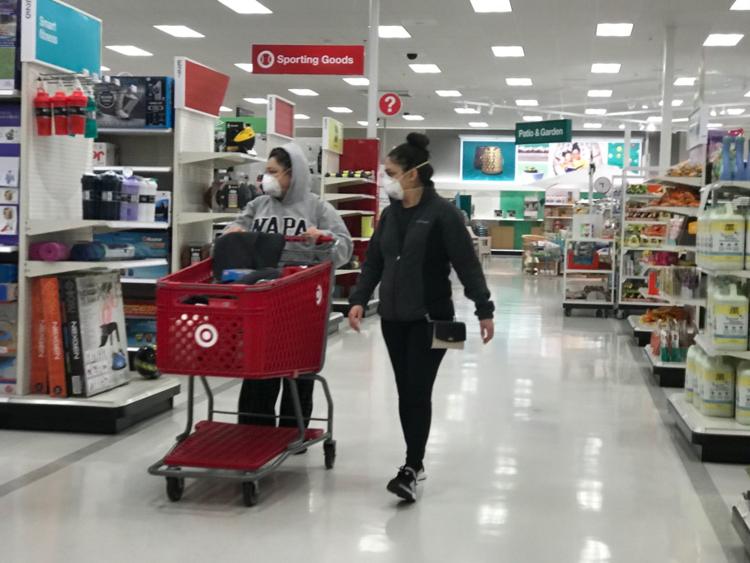 Trader Joe's line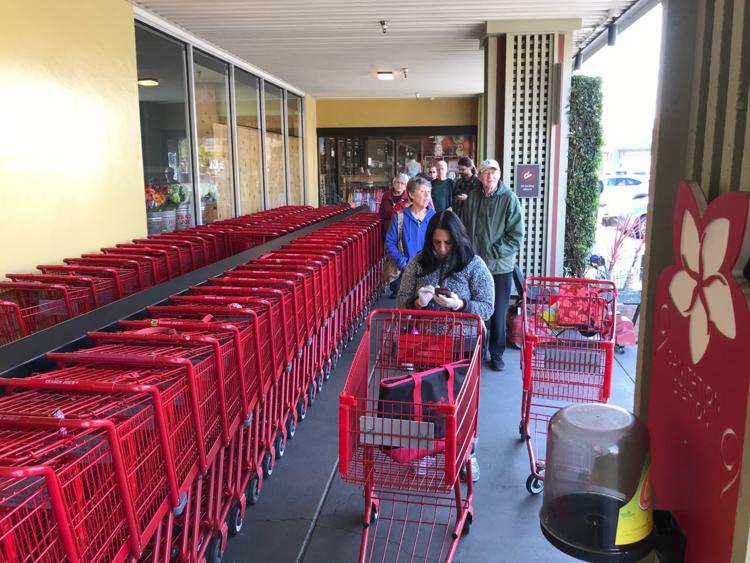 Bel Aire Plaza parking lot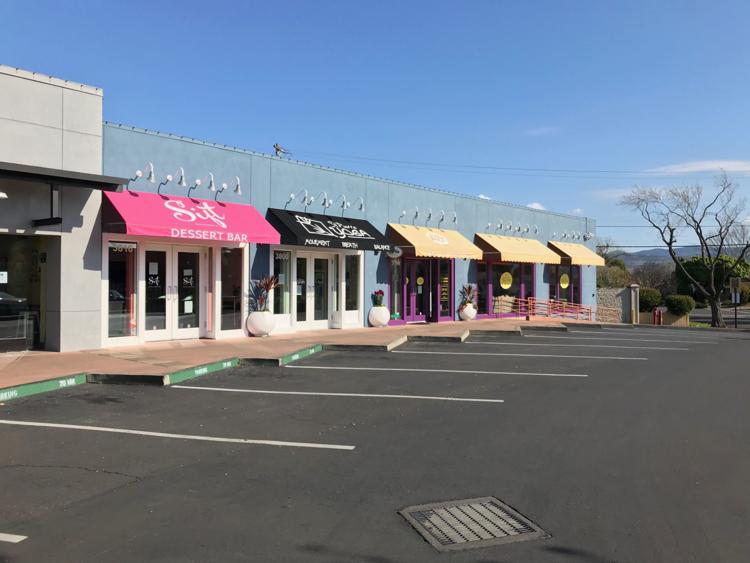 CalMart in Calistoga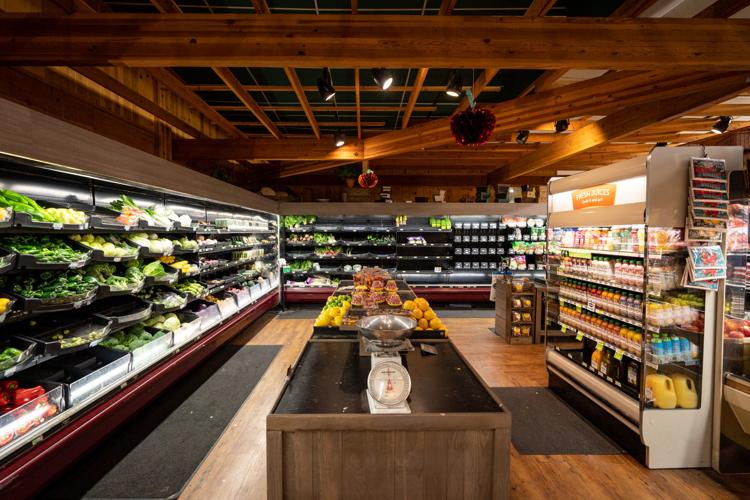 CalMart in Calistoga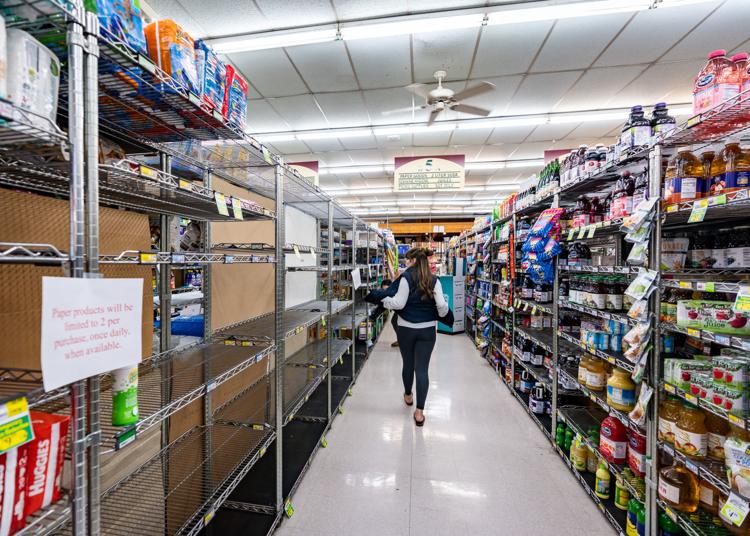 Whole Foods Napa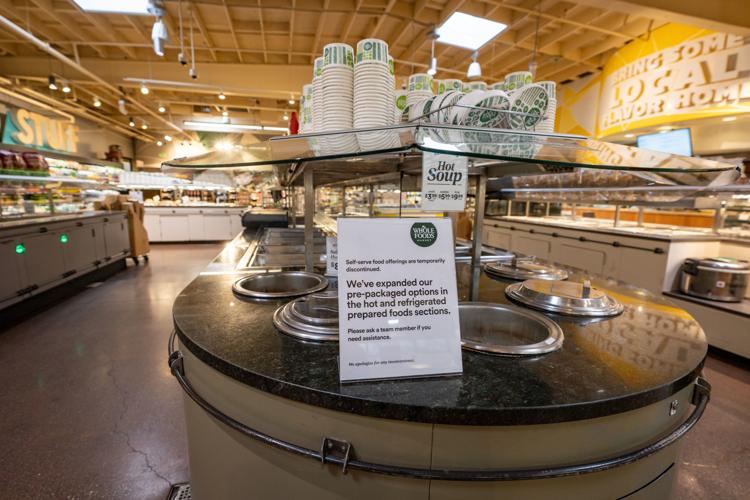 Outside Oxbow Public Market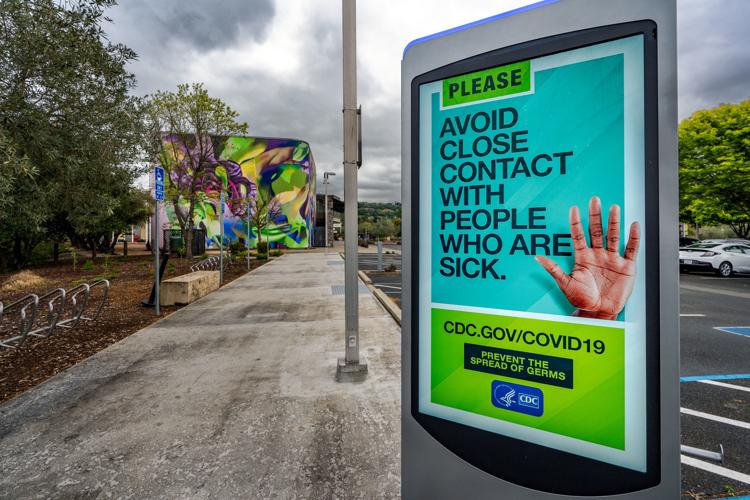 Inside the Oxbow Public Market on Wed. March 18.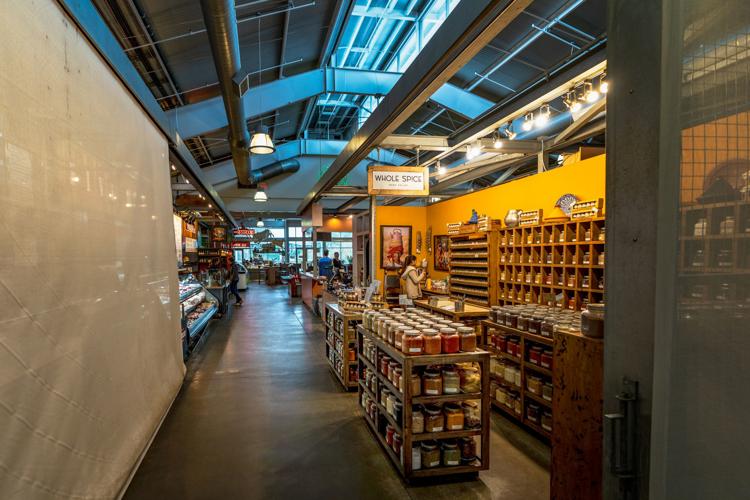 Inside the Oxbow Public Market on Wed. March 18.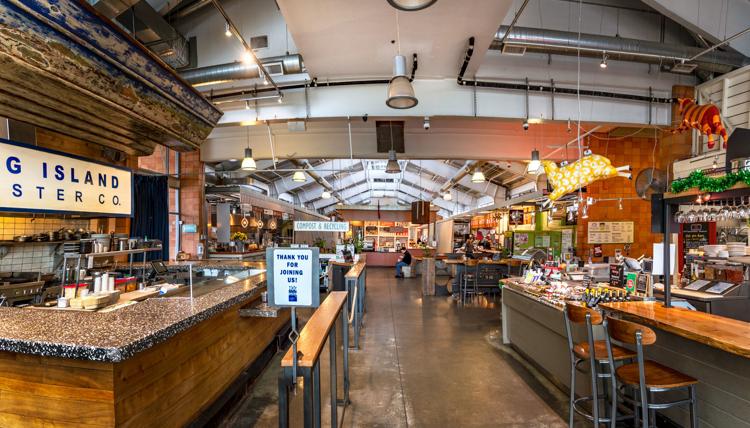 Lululemon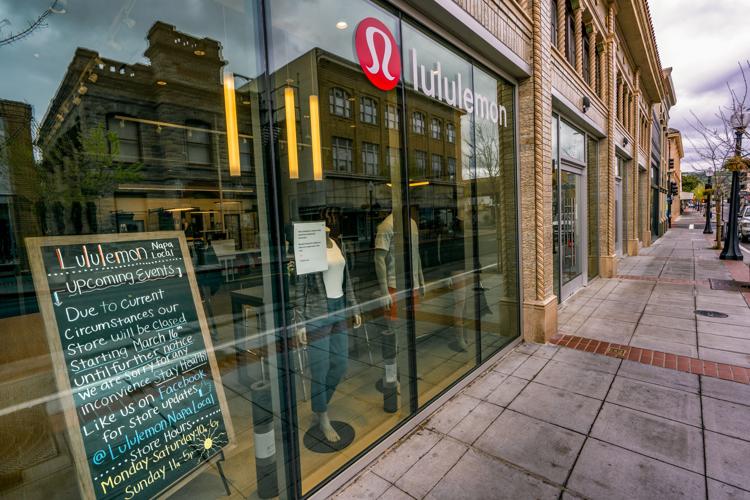 Oxbow Public Market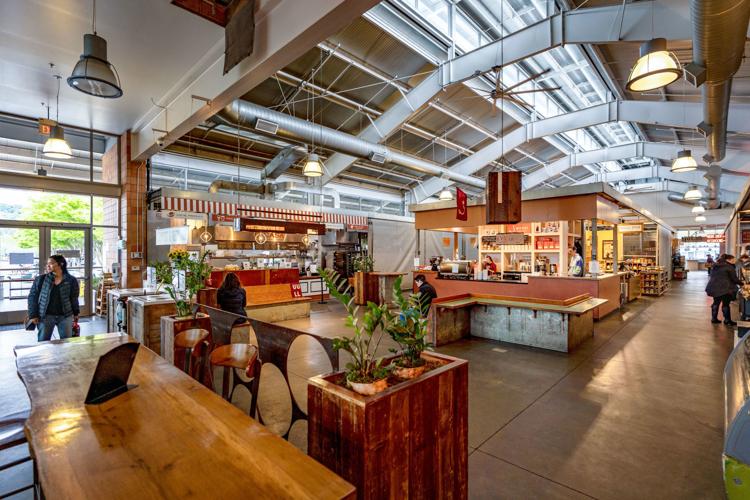 Peet's without customers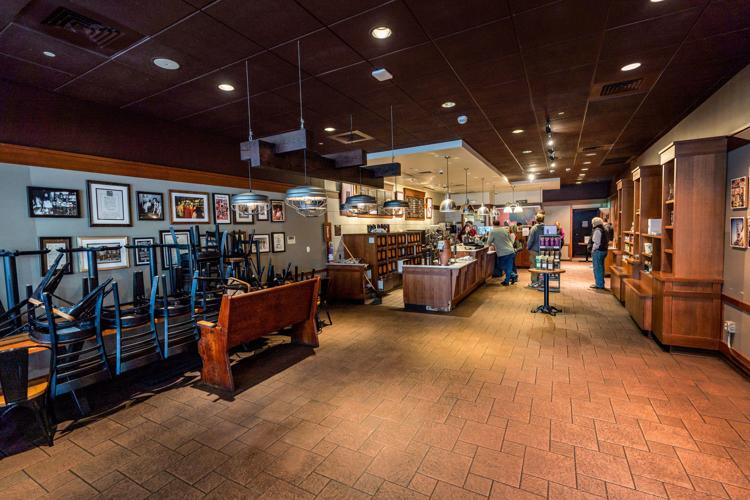 Archer Hotel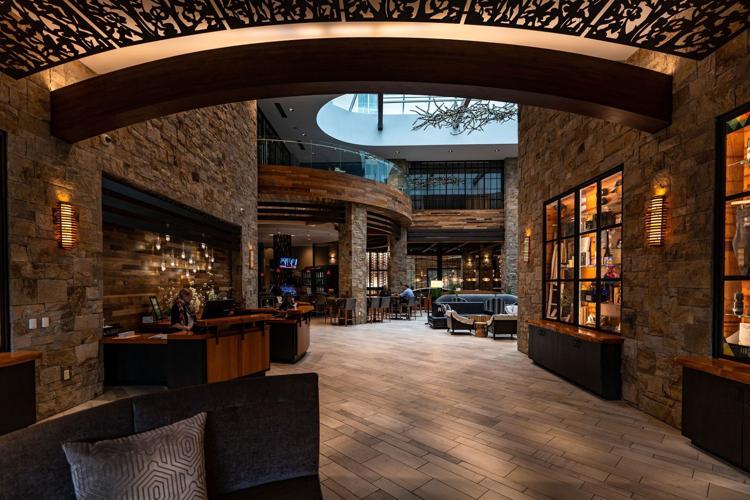 Napa Premium Outlets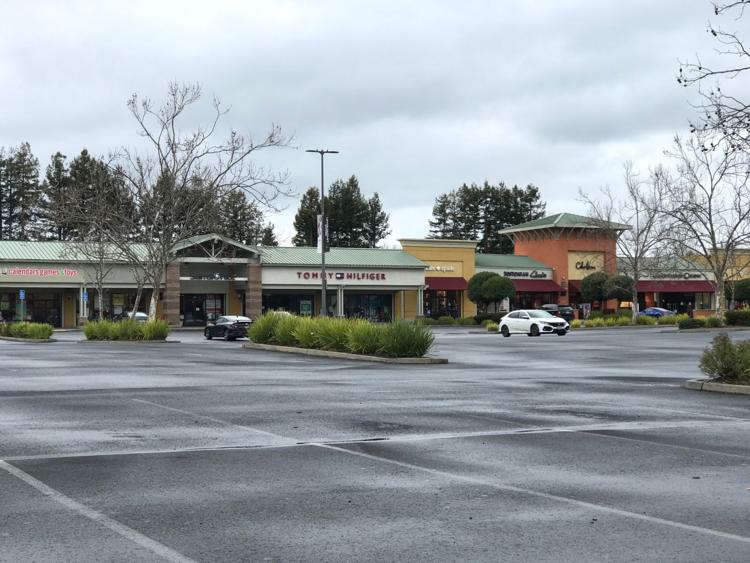 Calistoga school lunch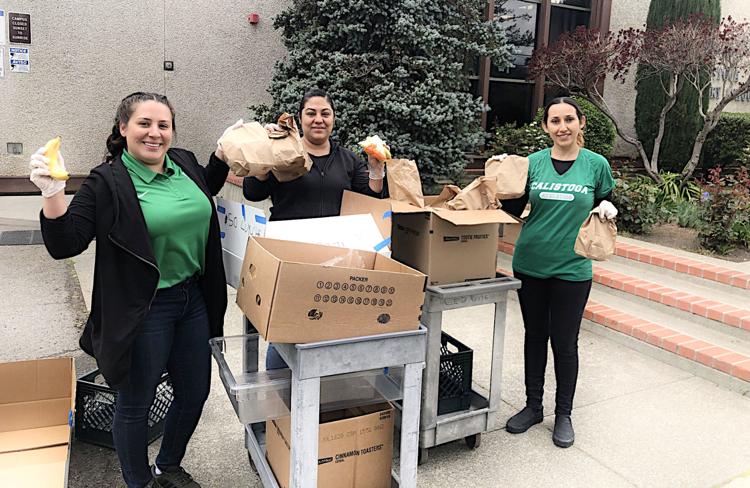 School offers free meals for kids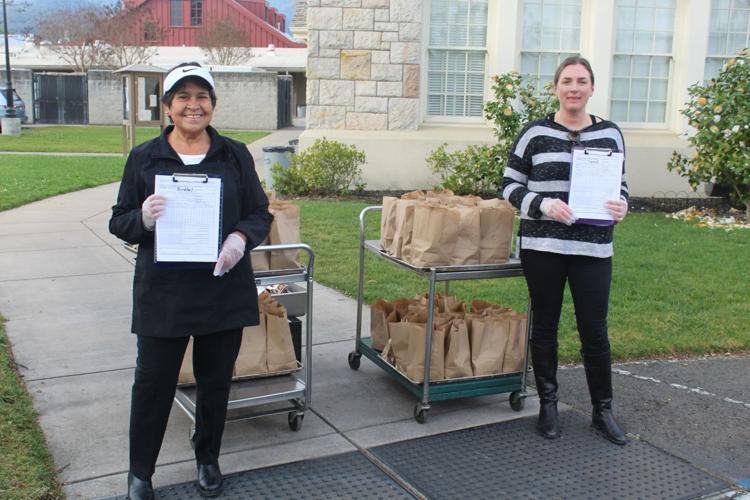 La Morenita lunch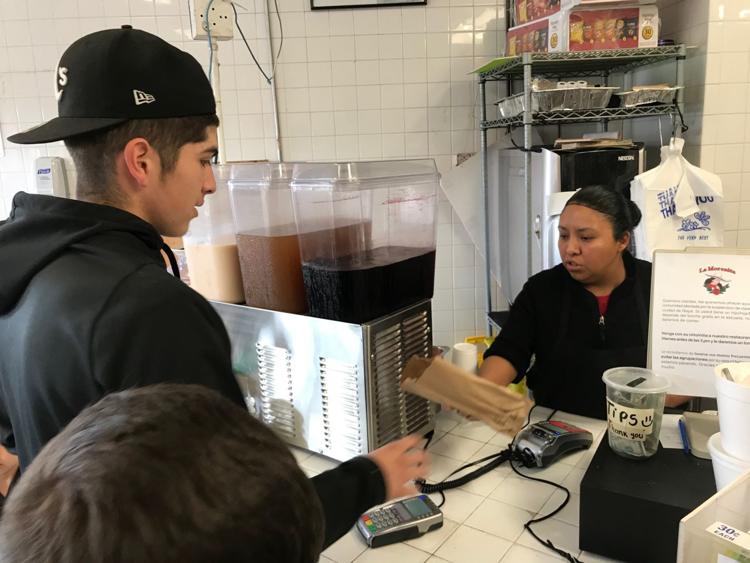 Coronavirus precautions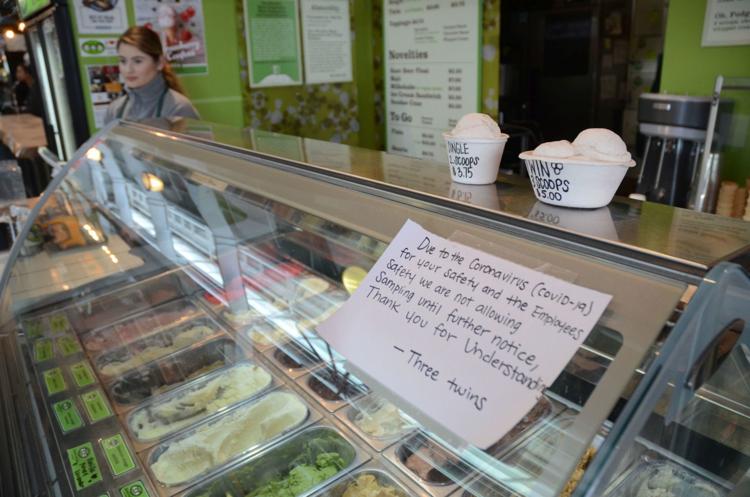 Coronavirus Precautions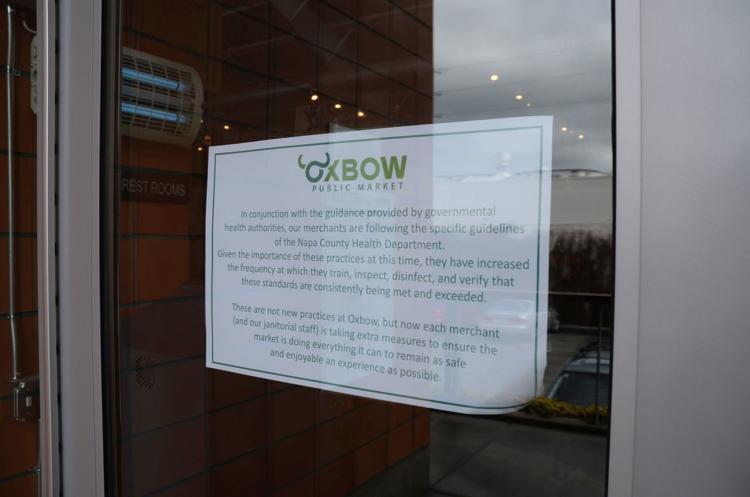 Coronavirus precautions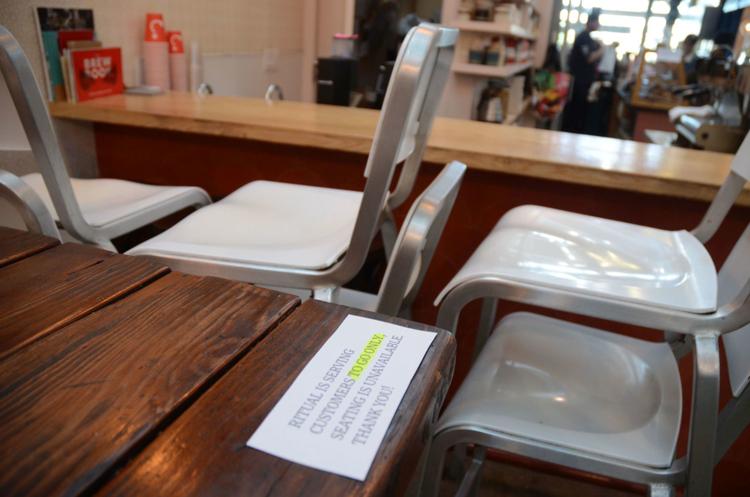 Beringer closed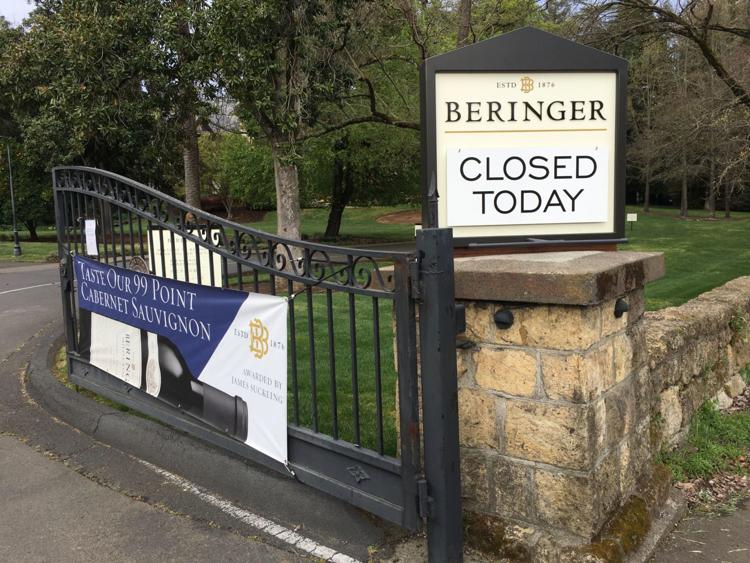 Calistoga Farmers' Market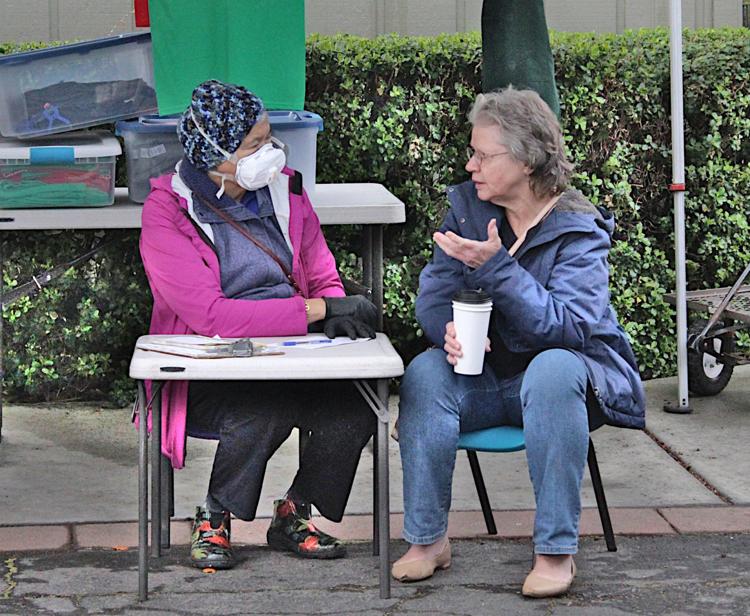 Trader Joe's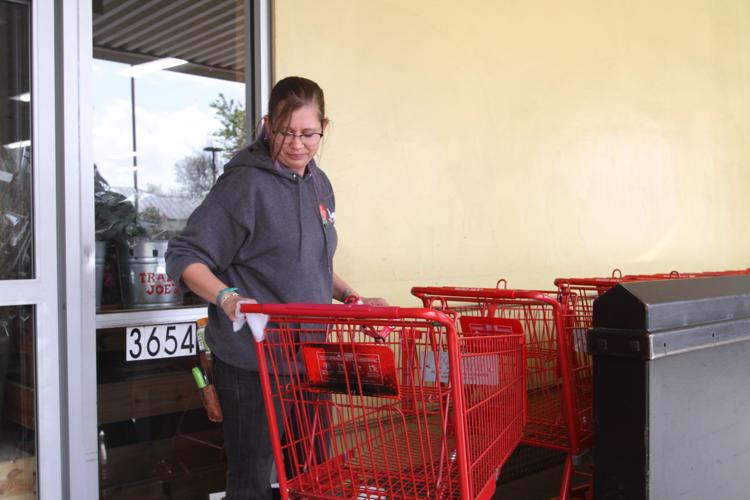 Coronavirus -- Hand sanitizer sold out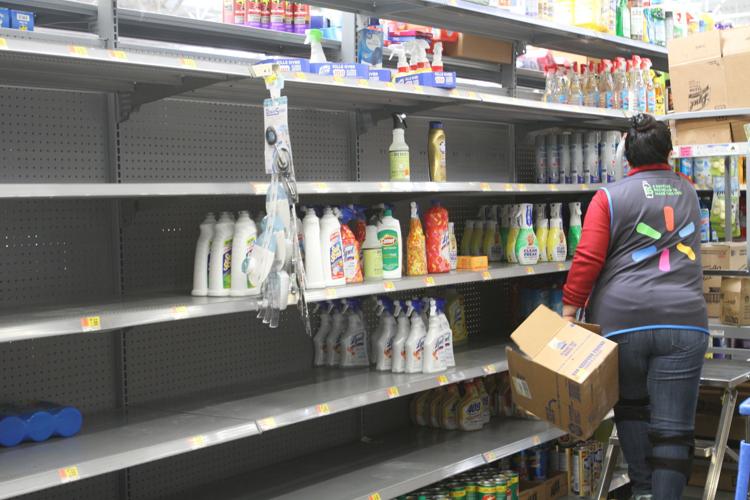 Carol Shour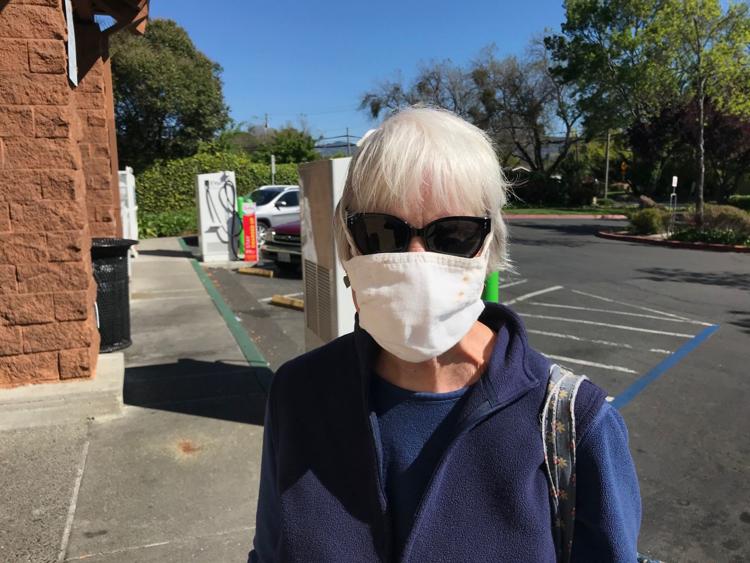 Safeway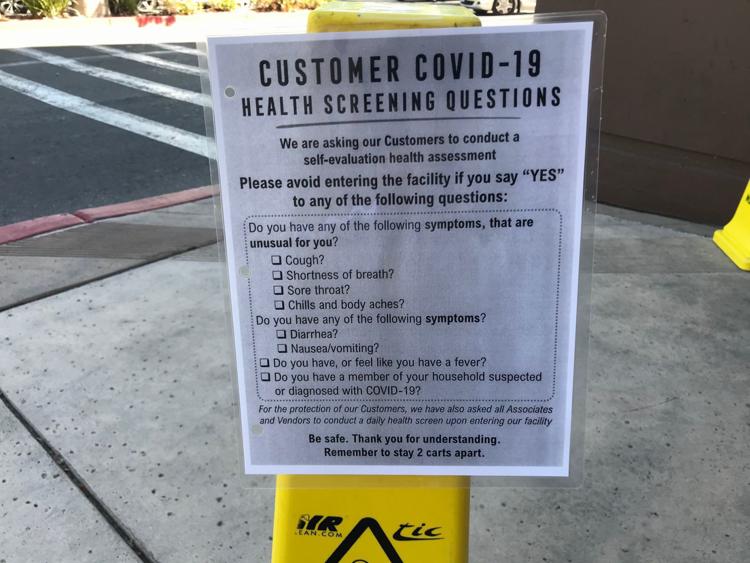 Safeway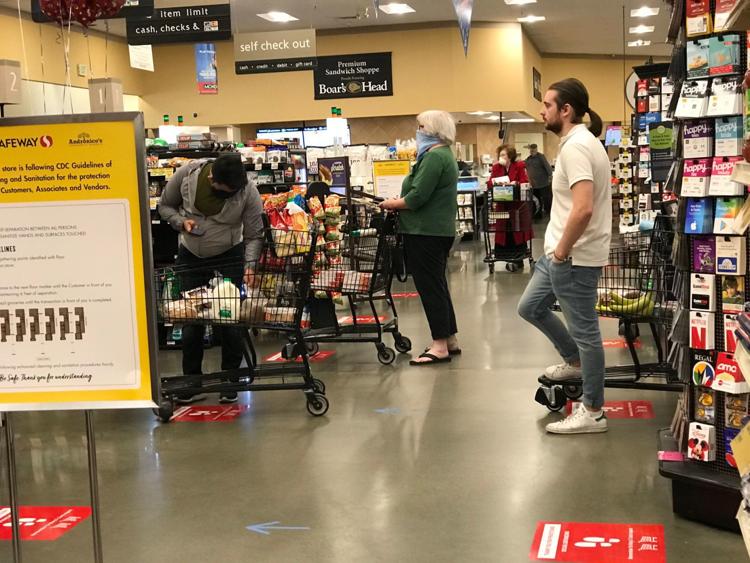 Safeway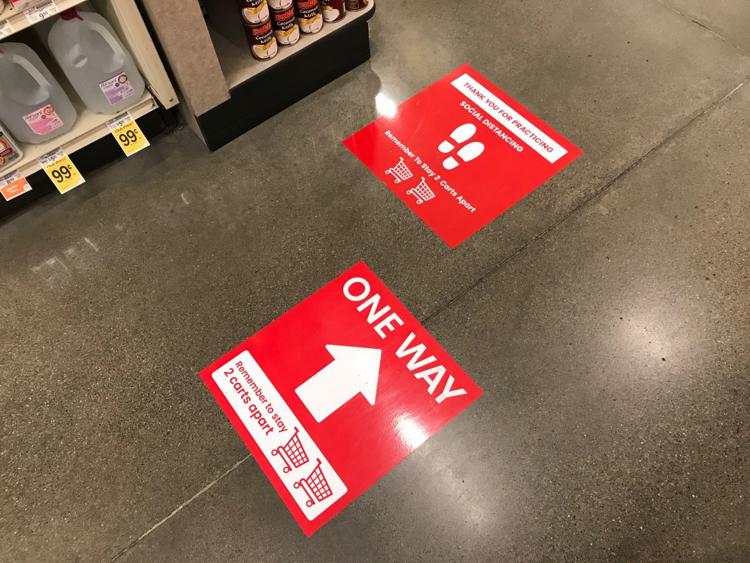 Safeway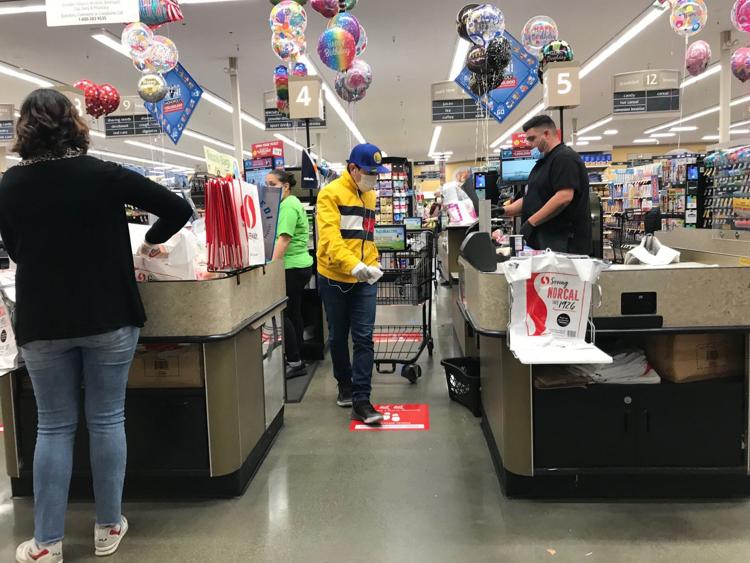 Lucky
Trader Joe's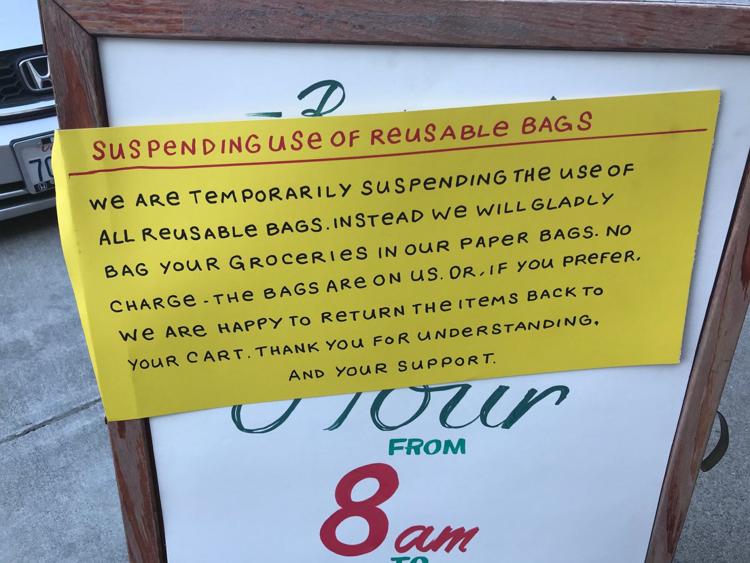 Whole Foods benches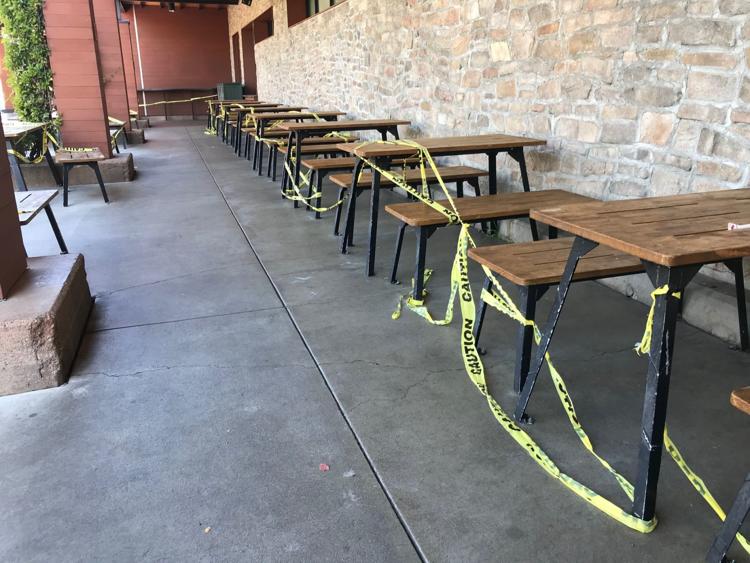 Trader Joe's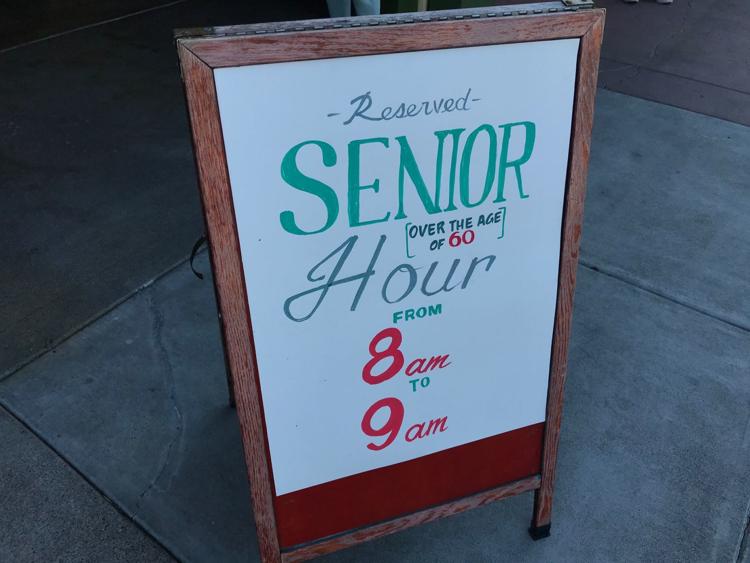 Whole Foods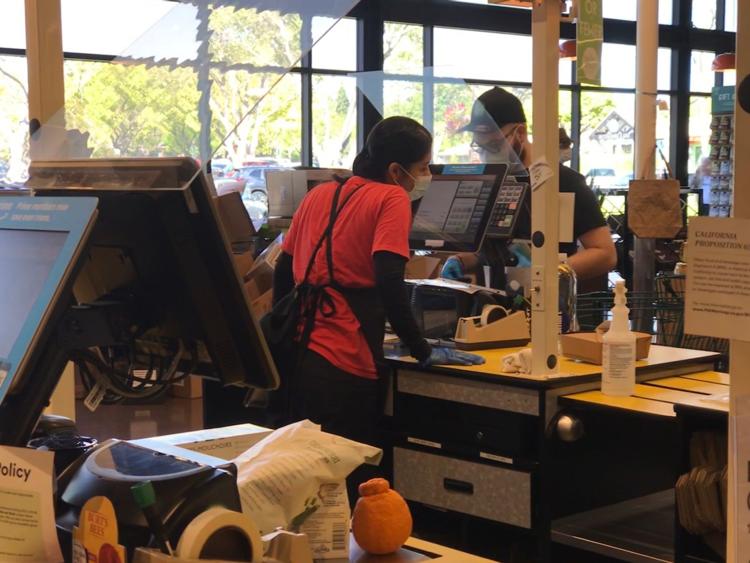 Whole Foods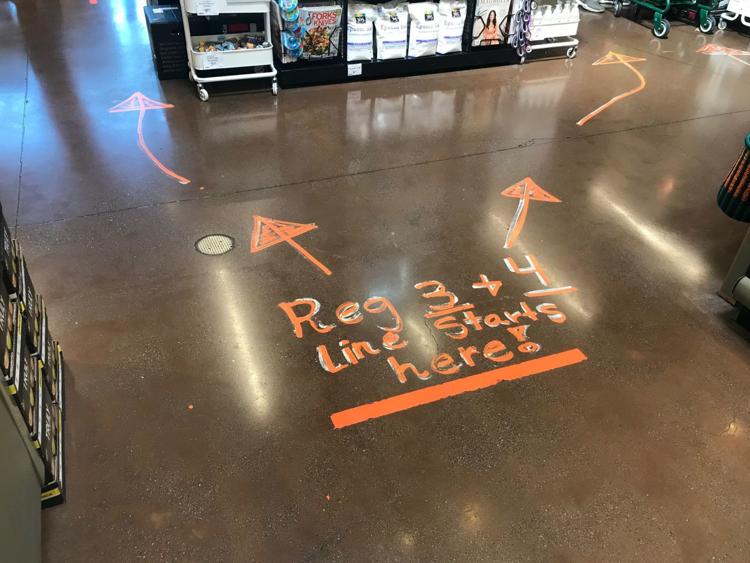 Whole Foods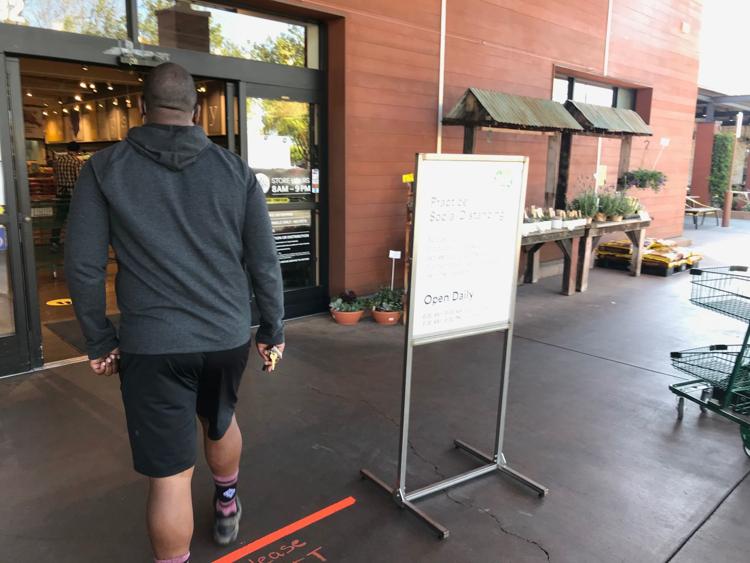 Whole Foods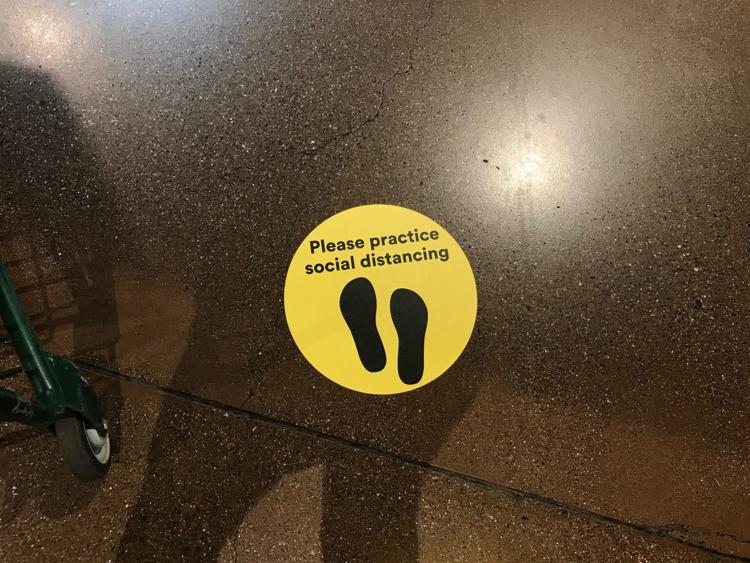 Whole Foods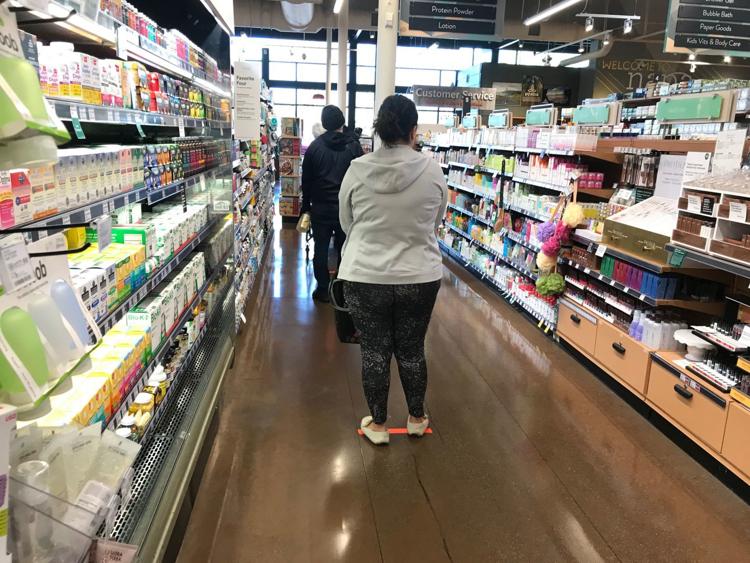 Grocery Outlet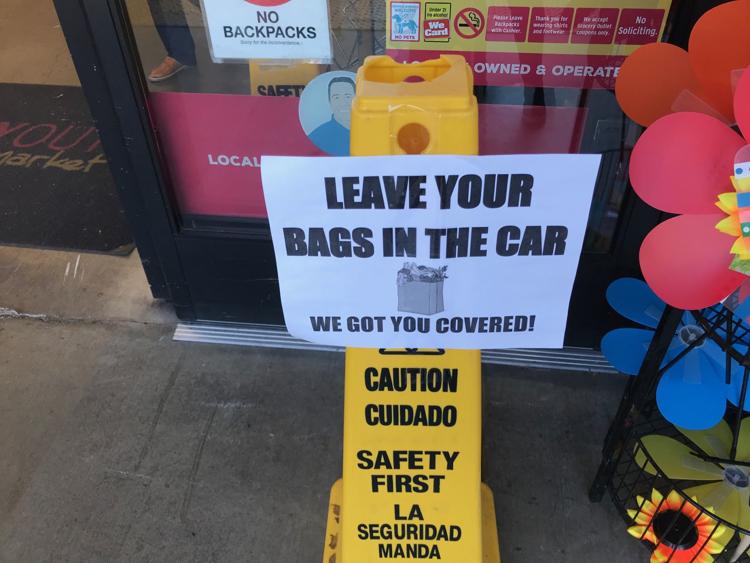 Grocery Outlet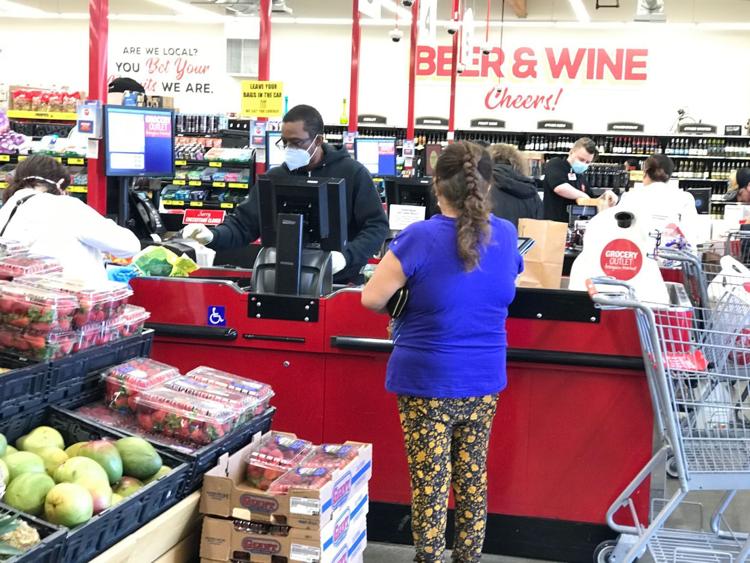 Grocery Outlet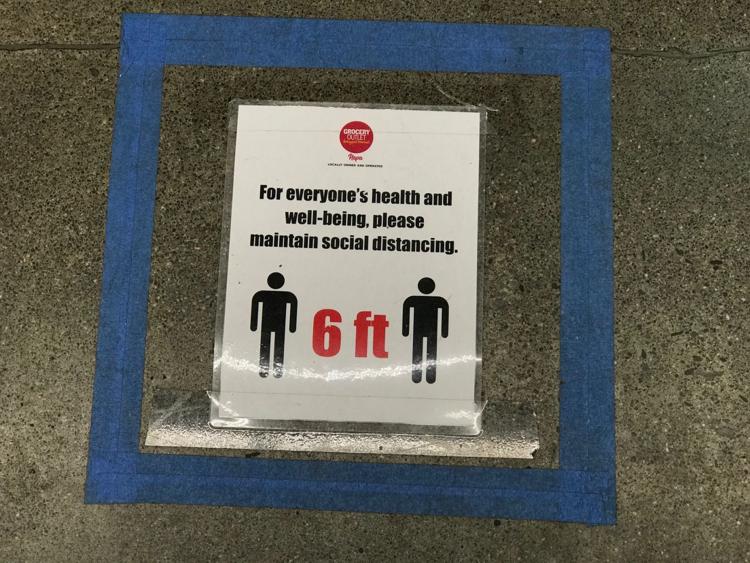 Concerned about COVID-19?
Sign up now to get the most recent coronavirus headlines and other important local and national news sent to your email inbox daily.