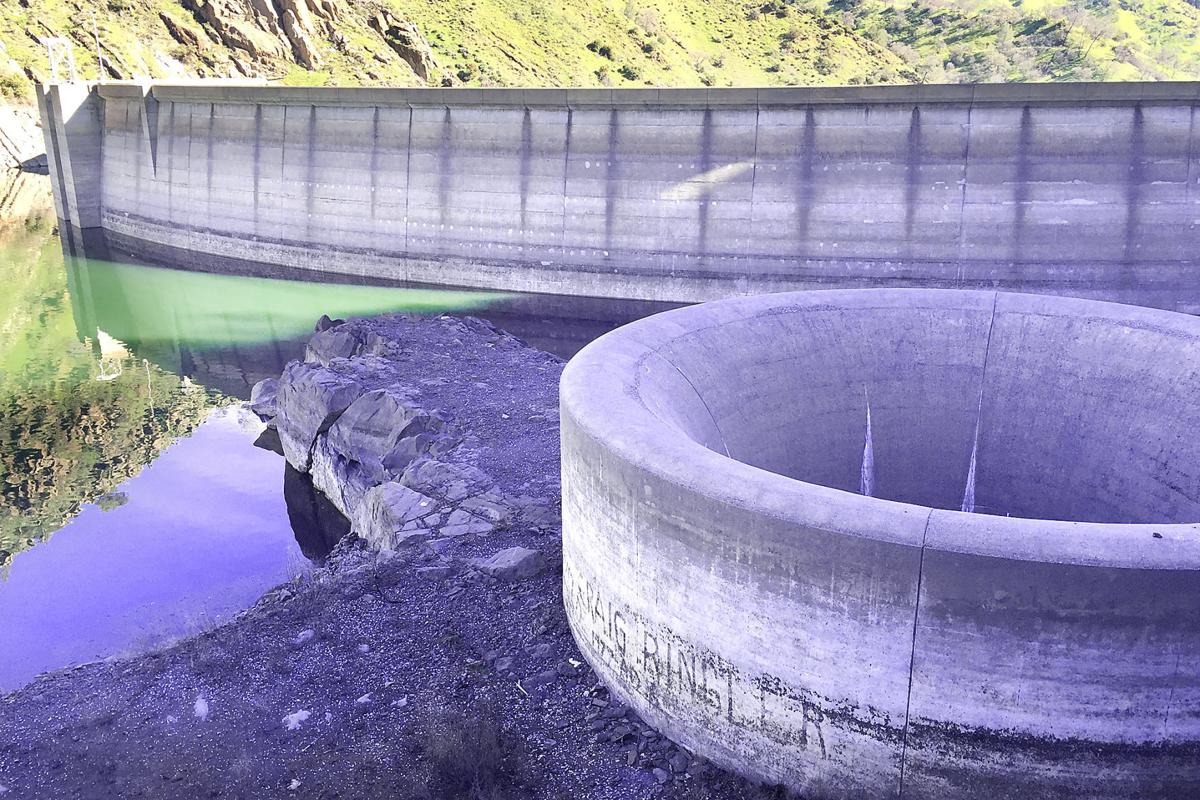 The U.S. Bureau of Reclamation expects Lake Berryessa reservoir to fill and run into its glory hole spillway at some point in coming days for the first time in a decade.
Vistors should be careful in and around the eastern Napa County reservoir, the agency urged. It warned people to expect increased traffic on Highway 128 near Monticello Dam as people come to see the sight.
The spillway is a 72-foot-diameter concrete funnel. Water runs into it when the lake is full, disappears from sight, then reemerges running into Putah Creek near the base of the 300-foot-high dam.
Lake Berryessa has risen almost 35 feet since Jan. 1, causing unstable shorelines and sudden washouts, an agency press release said. Boaters could face floating debris from heavy rains and reduced visibility of now-submerged islands and vegetation, it said.