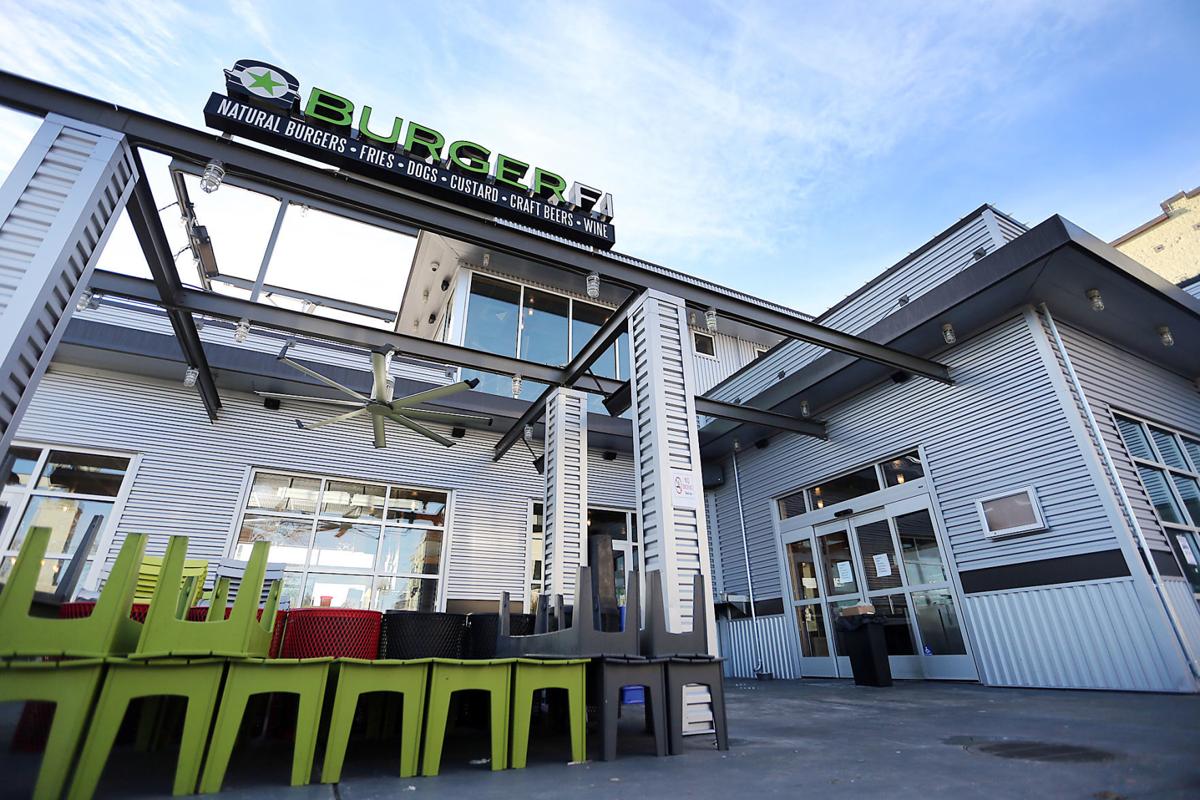 The downtown riverfront property formerly home to the short-lived BurgerFi restaurant has been listed for sale by owner Steve Hasty and partners.
The asking price is $4.9 million.
Hasty said that after BurgerFi closed abruptly in December, he and his partners "thought it might be a good time to see if there was an owner operator that would be interested," in buying the property, instead of trying to lease the space.
The businessman first announced plans to renovate the corner, which overlooks the Napa River and is located at 967 First St., in 2012. Before that, it was a long-vacant auto repair garage called the Riverside Service Station.
"It's a good opportunity," said Hasty of the building now for sale. "These small pieces of property in downtown are getting scooped up by bigger players."
The restaurant is also situated right at the edge of the river, he noted. "You can't build that close to the river anymore."
Hasty said he's keeping his options open.
"If it doesn't sell we have several good operators that contacted us that like the site," and are interested in leasing it. "We can always do that. But for now we thought this was a good way to go."
The asking price of $4.9 million would set a new standard for such sales, acknowledged listing agent Michael C. Holcomb.
To compare, other nearby recent property sales include the Fagiani's building, previously owned by Hasty, which sold for $3.7 million in 2016.
The building at 815 Main St., home to La Taberna, most recently sold for an estimated $1.6 million. That property is approximately 1,320 square feet.
The building at 807 Main St., home to Velo Pizzaria, most recently sold for $1.8 million. That property is 1,180 square feet.
Holcomb said he thinks the price for the BurgerFi building, which is 3,500 square feet, is warranted.
The restaurant is almost new and it is well-located at a key downtown intersection, he noted. "I think it's where the new price point is at. The rents could support the pricing."
"It's a very, very unique opportunity," he added.
Hasty said based upon the rate of return an operator can expect from the business, the price is sustainable.
The liquor license could be part of the negotiations, said Holcomb.
Craig Smith, executive director of the Downtown Napa Association, said he wasn't surprised the property was listed for sale.
"The market is good and seems to be able to handle more and more," of such transactions, said Smith.
"The tenant is probably going to end up being a restaurant or somebody in hospitality who can take full advantage of that view."
When asked if downtown could support another restaurant or tasting room, Smith said, "To me, a lot of those decisions need to be made by the market and so far the market is supporting the restaurants and wineries."
Get local news delivered to your inbox!
Subscribe to our Daily Headlines newsletter.