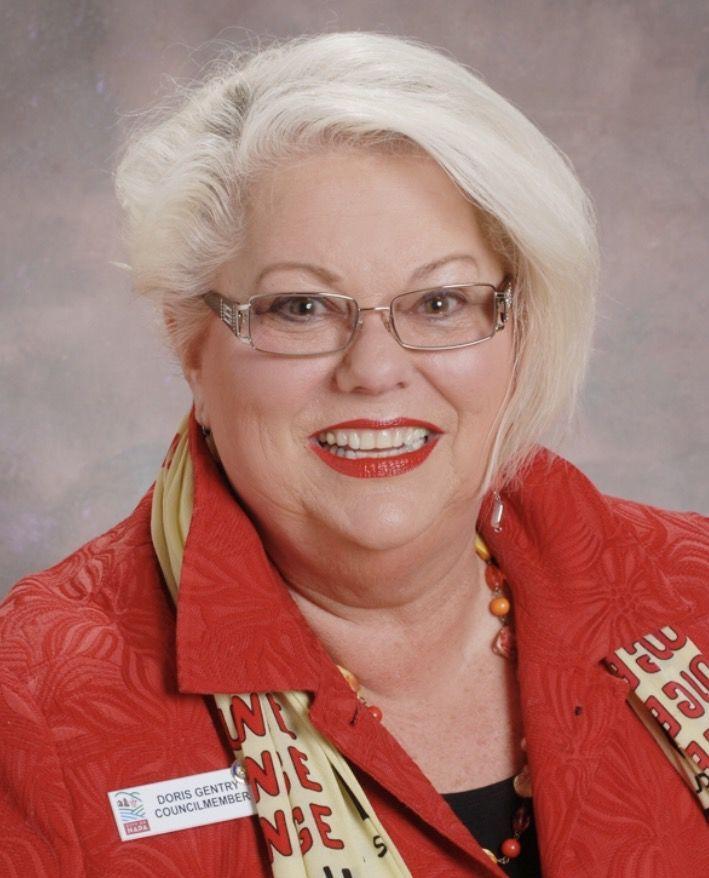 Two major entries on the resume of Napa mayoral candidate Doris Gentry are being disputed by people involved in businesses where she claims ownership and success.
Brothers Craig and Bob Heer, owners of the long defunct Los Angeles temp firm Extra Help of California, say Gentry was never an owner of the company, as she has repeatedly claimed, and dispute that the business ever grew anything like as large as she says.
"It just didn't happen," Craig Heer told the Register by phone from his Texas home earlier this month, saying that the business was small and was a consistent money-loser for the family. "It's sad that she would pick that."
Meanwhile, Thomas Wimberly, owner of the defunct Pro-Med Services of Marion, Illinois, says that Gentry was never the president of the company as she has repeatedly said.
"Doris was the Secretary-Treasurer of our business and was never the President … Doris left town suddenly and left me and our company in a financial mess," he said in a series of emails with a Napa woman attempting to verify Gentry's resume.
Gentry, 66, is a first-term councilmember and current vice mayor, who has built her political career in part on her record of success in business.
Among her many business ventures over more than 40 years, Extra Help of California looms large, although she says she was owner for only 4 years in the late '70s. In interviews, she movingly describes giving down-and-out workers a chance to get respectable work. She has described the business in various ways, but she always mentioned fantastic growth.
During her 2010 race for State Assembly, she said she had started there as an account executive and was promoted to "executive director" within five months. She said she increased the number of billable hours from 2,000 per week to up to 16,000 by the time she left, an eightfold increase.
On her current resume, posted on her website, she describes being "president" of the temp firm "with 2,500+ clients on the job per week which led to tremendous profits and ultimate company sell off to a larger conglomerate. Helped hundreds of homeless become gainfully employed. Extra Help grew to become the largest non-franchised employment agency in Los Angeles County in 1980."
"It's ludicrous that she would say that," Craig Heer says. "Those numbers are so far out there. Had that happened … Extra Help of California never would have closed."
The company, founded around 1974, was a drain on the larger collection of family businesses, and far from selling to a conglomerate, the family shut it down in less than 10 years, probably in the early '80s, Heer said.
"We decided to end its suffering and close," he said.
Confronted with the Heers' comments, Gentry admitted that she was mistaken in saying it was sold "to a larger conglomerate" but stood by her story.
"I worked at Extra Help owned by the Heer family as a sales person. Drove to LA to meet his dad and resign after only 7 or 8 months," she said in an email to the Register. "The dad and son owned a huge copier biz in LA and the son was supposed to oversee Extra Help things but did not. So I went to see the dad and turn in my keys etc.
"Instead the dad offered me 25% ownership and full profit sharing. He made me the General Partner of the Company. It was not a Corp but a Limited Partnership. As the Gen Partner I was a legal owner. The son, Robert Heer, Jr was furious."
Gentry said she lost all her records in a house fire 40 years ago. She did provide a recommendation letter dated July 10, 1979 from a CPA in Los Angeles saying Gentry had worked for two years at Extra Help as "office manager" and commending her accounting work.
Bob Heer said Gentry did not work at the company, but Craig Heer didn't rule out the possibility that she had, but not in such a capacity that she made much of an impression on him. Certainly, he said, she was never owner of any part of the company.
Bob Heer emphatically denied that any meeting such as she described ever occurred. Craig Heer said his father controlled his businesses tightly and would never have brought in an outsider as an owner.
The Heer brothers say they have no records left from a business that closed nearly four decades ago. The California Secretary of State's office does not have records online, but does briefly list the business as being owned by Robert Heer Sr., the brothers' father, as late as 1982.
"I still have a coffee mug somewhere in the storage unit that says Extra Help of California," Craig Heer said. "That's all I have."
Some of Gentry's business ventures over the decades can be confirmed by contemporary newspaper accounts and state records. For example, she was quoted frequently in local newspapers as head of Optima Management Company, an investment firm, in Illinois. State records list Doris Boynton, her previous name, as the owner.
Not so with Pro-Med Services, which state records list Thomas Wimberly as owner. During her 2010 campaign for Assembly, Gentry listed herself as "Owner" of the medical billing firm. Her current resume makes no mention of it.
"Doris was never the 'owner' of Pro Med, She owned stock in the business but she did not have controlling interest," Wimberly wrote in his emails.
Gentry said she helped Wimberly found the company through her Optima Management Company, and she said her ownership was likely in the name of Optima rather than her own name, though she could not recall specifically.
"We were the founders and funders of Pro Med. It was a medical billing service and we did a ground breaking work there," she said in an email to the Register. "And yes I met with the Board and resigned and moved to CA to take over another firm in 1987 because — Pro Med was shrinking and we needed to liquidate the corporation.
"Other owners were not ready to sell off or close. So Tom is correct I did leave and he tried desperately to salvage the Corporation to no avail. He did end up $5,000(?) in debt and did call me two years later asking me to pay half of the debt. I refused cuz if we liquidated when I wanted to we would have not had debt—likely it would have washed out zero."
Gentry is running for mayor against two other candidates, Councilmember Scott Sedgley, and financial advisor Gerardo Martin.



Watch Now: How to cope with election anxiety